The idea of hacking into someone's iPhone to remotely view their photos may seem like a violation of privacy.
Still, some would argue that it can be justified in certain circumstances.
A growing audience believes that safe spying is necessary for specific situations.
For example, parents concerned about their children's safety may want to monitor their activities and monitor their online behavior.
By remotely accessing their child's iPhone and viewing their photos, they can gain insight into who their child is communicating with, what kind of content they consume, and whether they are engaging in risky behaviors.
Similarly, partners who suspect their significant other of cheating may want to use this method to gather evidence and confirm their suspicions.
While it's not necessarily ethical to spy on a loved one without their knowledge or consent, some people feel that it's necessary to protect their emotional well-being and ensure the integrity of their relationship.
Continue reading to find out how to hack iPhone pictures remotely without access to it.
How to Hack iPhone Pictures Remotely Without Access to it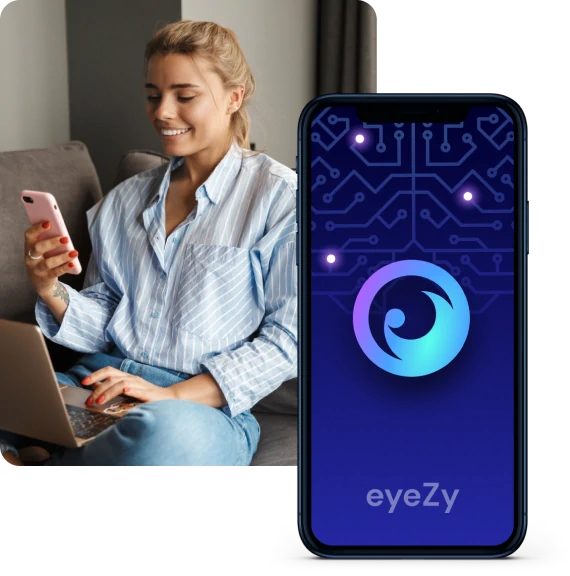 The realm of technology has undoubtedly made our lives much easier and more convenient.
Still, at the same time, it has also opened doors to various security breaches and privacy invasions.
With the advancement of digital devices, the likelihood of hacking has significantly increased, and one of the most vulnerable targets is undoubtedly the iPhone.
It may be a surprise, but iPhone photos can be hacked.
However, the success of this illicit activity solely depends on having convenient access and utilizing appropriate tools.
While a simple online search may reveal the existence of various iPhone monitoring applications, selecting a trustworthy and efficient one can be pretty daunting.
To ensure maximum protection and privacy, opting for an application equipped with a photo monitoring feature is crucial.
Still, not just that, it must also operate anonymously and remotely. Without these essential attributes, the whole purpose of monitoring becomes void.
Considering the potential risks, we understand that selecting the ideal application can be overwhelming.
Therefore, we have decided to recommend EyeZy, a cutting-edge application that meets all the necessary criteria.
Hacking App – EyeZy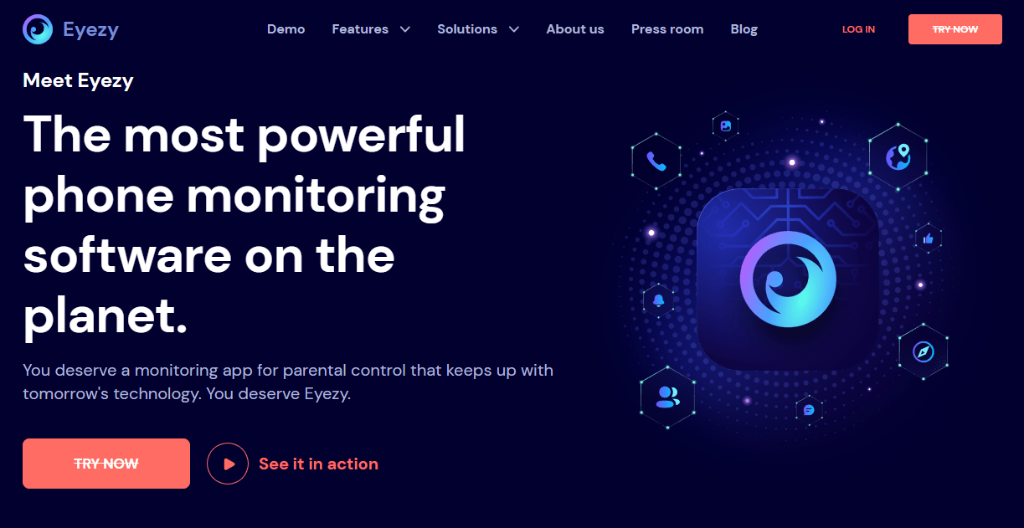 Let's start by examining a spy app. This software lets you monitor and access someone's phone content from your phone or computer.
If you're looking to remotely hack into someone's cell phone pictures with the highest level of success, consider using the top-rated spy app – EyeZy.
As a prominent figure in the phone spy market, EyeZy has won over the trust of parents, employers, and couples with its remarkable capabilities.
It provides you with whatever information you desire from the target's phone.
Features of EyeZy
Here are the best features of EyeZy.
Hack into the Gallery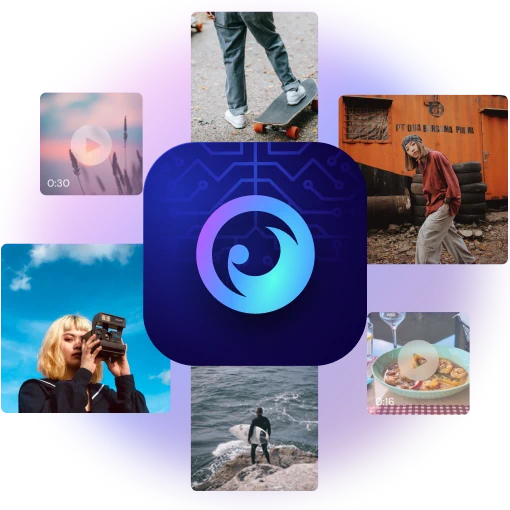 With EyeZy, you can access all photos and videos on your loved one's phone, including screenshots, recordings, app videos, photos, and memes.
This feature allows you to monitor the content your child or partner stores on their phone.
Stalk on Social Media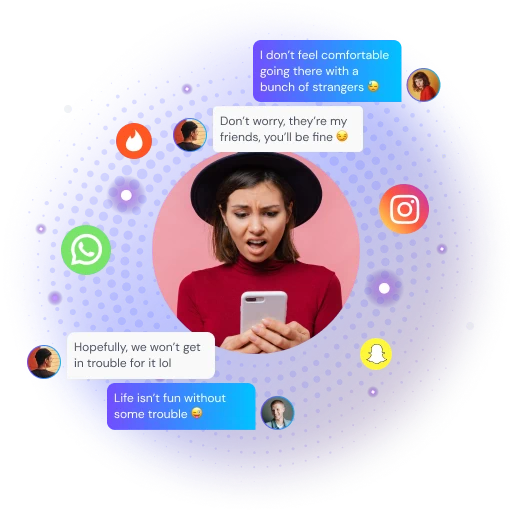 With EyeZy, you can easily monitor all social media activity on your loved one's phone.
Whether they use Facebook, Twitter, TikTok, or Instagram, EyeZy will show you all their contacts, notifications, messages, and follows.
This feature lets you track what your loved one is reading, watching, and receiving on social media.
Track Phone Location
EyeZy never stops tracking the location of your loved one's phone, even if the GPS or Find My iPhone feature is turned off.
With constant updates on the control panel, you can remotely track the whereabouts of your child, partner, or anyone else in real time without physically following them.
View Browsing History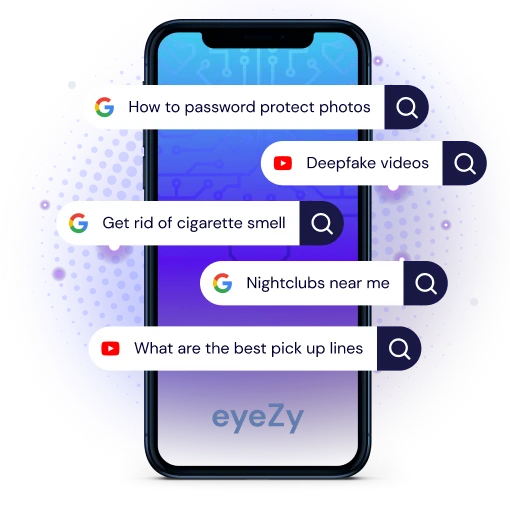 With EyeZy, you can monitor your child's or partner's browsing history by recording every keystroke and browsing page.
This feature allows you to see what websites they are visiting and what they are searching for on the internet.
How to Hack With EyeZy
To utilize EyeZy, the first step is registering and creating an account.
Next, choose the phone you want to monitor and select a suitable spy plan.
Once you have subscribed, EyeZy will send you an email containing a few attachments.
Open the email and initiate the Installation Wizard using the extensions provided.
Complete the setup process and remotely download the EyeZy application onto the targeted phone.
After the installation process is finished, access the EyeZy Control Panel using the link sent in the email or by downloading the mobile app on your iPhone.
Select the Photos option from the Control Panel to view the pictures on the monitored phone.
iCloud Monitoring App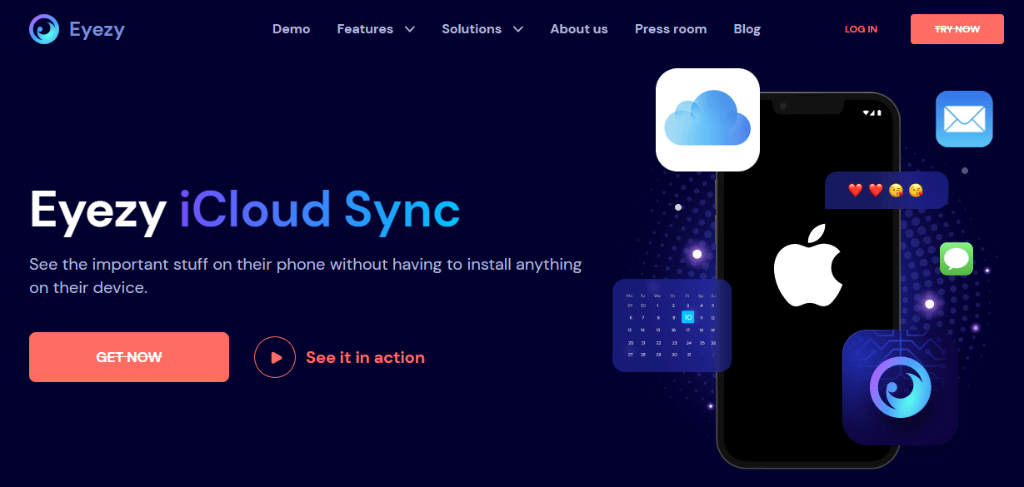 If your target individuals do not have the habit of backing up their iPhone photos to iCloud, using the iCloud monitoring app may not be as effective as you had hoped.
An iCloud monitoring app is a powerful tool that does not require jailbreaking your target's iPhone.
It has a broad range of features, including hacking iPhone pictures and monitoring social media activity, making it an ideal choice for anyone looking to monitor their target's online activities.
However, it's important to note that iCloud monitoring is not foolproof, and there are limitations to what it can do.
If your target individuals don't use iCloud to back up their photos, then the app may be unable to retrieve those pictures.
This means that if you're looking for specific information, such as photos or videos, you may have to use other methods to access them.
One of the significant advantages of the iCloud monitoring app is that it provides access to a wide range of data on your target's iPhone.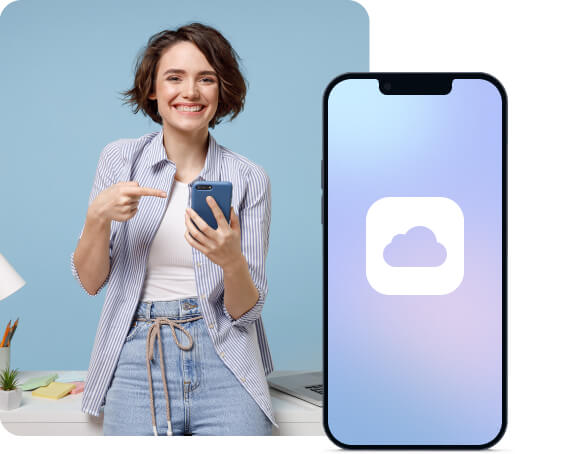 You can view all text messages received, sent, and deleted.
Additionally, you can monitor call history and obtain detailed contact information for all calls made and accepted.
Moreover, the app provides the ability to monitor social media activity on various apps, making it easier to keep track of your target's online behavior.
Frequently Asked Questions
Do I Need an Internet Connection when I'm Hacking iPhone Pictures Remotely?
If you're attempting to hack a phone using spyware, you'll need the target phone to be connected to the internet to transmit data to your server wirelessly. 
Utilizing spy tools is an effective method for hacking phone pictures since most people are now constantly connected to the internet. 
By taking advantage of this, you can easily access and retrieve data from the target phone, such as photos, without having to access the device physically.
Is It Possible to Hack iPhone Pictures Remotely?
As technology advances, it has become easier to monitor and keep track of loved ones without needing to access their devices physically. 
However, despite the numerous tools and techniques available, finding one that offers a complete package with all the necessary monitoring features can be challenging.
For instance, while gaining access to a physical target iPhone and logging in to check for photos is possible, it may still be challenging to access pictures on social software, even after successfully retrieving the password. 
This makes it necessary to find a tool that can offer a comprehensive solution to all monitoring needs.
One tool that has proven helpful to over 2,000,00+ people is the EyeZy tool.
This tool lets you view pictures remotely on an iPhone without touching the device. 
It provides a safe and secure means of tracking loved ones and accessing their photos, including deleted photos.
With its user-friendly interface, EyeZy offers an easy-to-use procedure for accessing all the necessary features on a single platform. 
Whether you need to access photos on an iPhone or track your loved one's activities, EyeZy provides a complete package for all your monitoring needs. 
This reliable, efficient tool guarantees complete privacy, making it an ideal solution for anyone seeking to monitor their loved ones remotely.
Does EyeZy Work for Android?
EyeZy is a spy app that is compatible with Android devices. With this app, you can keep track of your target's activities on their Android smartphone.
However, you must access their phone to install the app physically.
Once the app is installed on the target's device, it runs in the background, and they won't know they are being monitored.
To link their device to your EyeZy account, you must open the app and allow some permissions.
After completing these steps, you can view the target's device activities on your smartphone. This tool helps monitor your child's activities and ensure their safety.
Conclusion
If you're looking for a way to learn how to hack iPhone pictures remotely without access to it, then EyeZy is your solution.
This iOS device monitoring app is efficient and incredibly effective in delivering its intended functionality.
With EyeZy, you can access your iPhone photos anonymously, without revealing your identity or personal information.
The process involved in using EyeZy is straightforward and user-friendly, making it easy for anyone to implement without technical knowledge or experience.
Simply install the app on your iOS device, and you'll be ready to access your iPhone photos quickly. The app is designed to be intuitive, so you won't have to spend hours figuring out how it works.