Let me start by telling you a few things, first- an average person spends around 2 hours at least surfing through videos on his/her phone daily.
Second – by the start of this new year (2022) around 80% of all web traffic is mostly going to be about online video content.
This means that if you want to expand your business or explore your creativity, blogs and SEOs alone are not going to cut it folks!
So obviously, online video creation is the new 'hip' thing both for personal and industrial exposure.
As a creator you must be wondering which video sharing platform is going to help you grow better, Youtube or Vimeo?
Let us help you understand all the finer points both video sharing sites offer individually and then come back to our final answer.
But what is the basic difference between Youtube and Vimeo, let's get that cleared up first quickly.
YouTube Vs Vimeo Part 1 (Savagery Vs Sophistication)
YouTube
YouTube is a video sharing website that went online in 2005. It allows anyone to make a channel and start uploading videos on it. Because of that we can safely say that the mantra of YouTube is quantity over quality. 
YouTube is basically a video dump and if you are not outright using porn, gore and abusive content in your uploads, you can put anything in there.
Vimeo
Being free for everyone seems great but that also means that YouTube is littered with mostly mediocre and spam-ish content. After scouring through hundreds of crappy results you'll find 1 somewhat decent video.
But Vimeo works on a membership policy so only those with something substantial to add through their works bother paying to make and browse videos on Vimeo. Quality over quantity.
All in all, Vimeo is like that fancy 'invites only' subreddit group you often come face to face while trying to discuss your favorite guilty pleasure anime.
While YouTube is that backyard wrestling 'federation' which lets anyone in to try a few moves on the neighborhood unemployed boomers who organized it.
YouTube Vs Vimeo Part 2 (Quality Vs Quantity)
For video content creators the question to grow their viewers will come up to stare at them sooner or later unless they are in it for the fun of creation – bleh.
There are many factors while using a video sharing platform that help in enlarging your audiences, in our research we found Vimeo ranks way much better than YouTube when it comes to grant a video creator full creative control and technical support.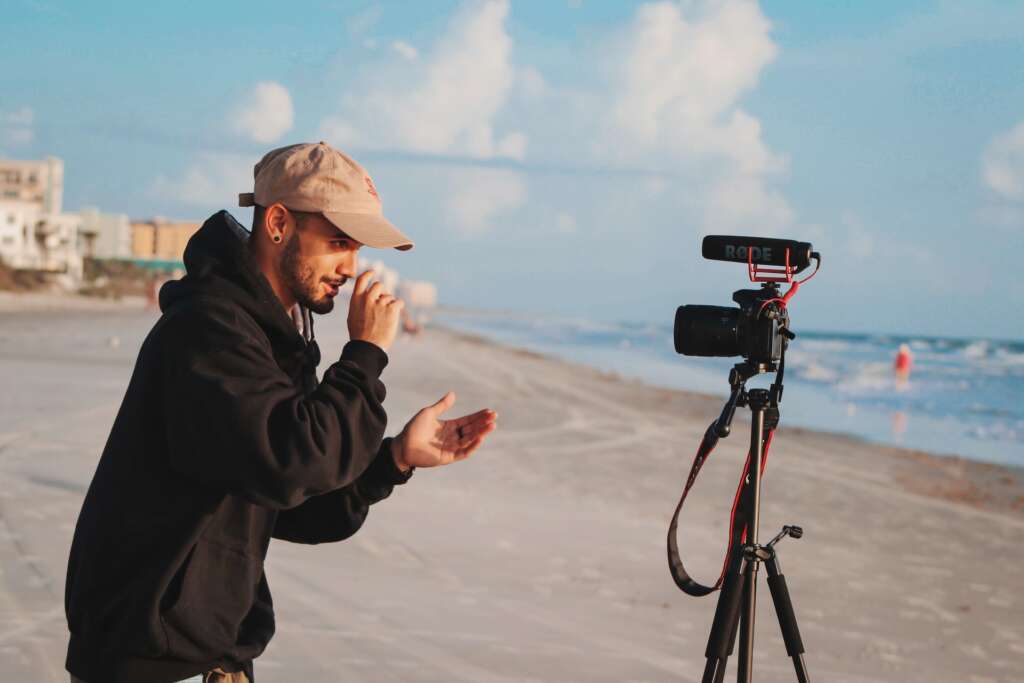 Vimeo Features
Some of those Vimeo features are
Keep the Same URL even after an edit!
This could be the biggest reason for some of you to join Vimeo because it is a given that even after hours and hours of editing your final video will still lack something.
As a creative pervert you would want to change that but are afraid that it will make you loose your precious view-counts. Not with Vimeo, no.
You can make changes and re-upload your videos and you will retain your URL and view-counts!
Greater Privacy Options
There is a process in Vimeo which allows you to password protect your videos so only a selected bunch of people with whom you share the password can view the content.
Private Embeds
You can individually allow each of your videos to be embed by specific domains. If you want to show your videos only on your blog and not anywhere else, Vimeo lets you do that!
Personal Branding
Vimeo will let you alter its HTML5 web player appearance by allowing you to use your own brand and logo.
All embed YT videos look the same and have that ghastly suggestions screen at the end foiling your presentation. That is not the case with Vimeo.
Pay Per View
Vimeo allows you to create Vimeo On Demand (VOD) pages where your viewers will have to pay to watch your videos and you get to keep 90% of the revenue.
Video Quality
Youtube gets 500 hours worth of upload every minute! So it has to process all that data using AI, so naturally they compress video quality to handle that kind of load.
With Vimeo the processing load is lighter and so all your videos are going to be full HD, no compressions!
Prestige and Sophistication
The audience at Vimeo which pays for your content is more helpful and doesn't spontaneously outburst in random comment war or a tirade against proving you wrong over some tiny mistake which is common in Youtube.
Artistic Freedom
You can put anything in your videos as long as they hold artistic value. Also, no copyright strikes over music licenses if you abide by guidelines.
Technical Support
In your journey to grow big as a video creator you will need help and Vimeo offers less cluttered and more personalized tech support which is handier than YouTube's.
No Ads
Vimeo doesn't rely on ads that could randomly pop up during your video and may deter some percentage of your viewers from sticking around longer.
Youtube Features
Golly! It seems like there is no better media platform than Vimeo, but still we have to see what goodies YouTube can offer to counter Vimeo–
FREE!
The best and biggest perk of YouTube has to be that it is free for all. Anyone can just barge in, create a channel and start uploading.
Google Support
Google, the parent company which owns YouTube unsurprisingly is biased towards YouTube videos in its Google search results. Meaning, your Vimeo videos no matter how good they are probably won't turn up in Google searches easily.
Exposure
The biggest perk YouTube offers is exposure! YouTube has over 2.3 billion monthly users which is like half of the whole internet using population on Earth. Vimeo doesn't even hold a candle to that number.
So, if you want to reach a large audience you'll have to choose YouTube.
Search Optimization
If you are running a business of any scale, let's say a small business about faucets and you release a video on self-installing a faucet or something then putting that video on YouTube is going to bring in more possible clients than Vimeo.
Why? Because YouTube is the second largest search engine after Google itself! Plus, Google will list your video on that topic as the top search result if it gets picked up on YouTube.
Storage
Vimeo on a free basic plan allows you to have 500MB max storage per week. And the highest plan ($50/mo) still offers you a meagre 5TB total storage with no weekly limits.
YouTube gives you unlimited storage for free!
Ad Programs
Let's say you want to run an ad campaign, YouTube is the platform that not only allows it but at just $10/day you get a marketing expert's help for a successful ad campaign.
Vimeo flat-out doesn't allow ad space!
Industry Level Analytics
No other platform can beat YouTube's analytics. It has a very detailed analytics that is offered to everyone for free while Vimeo does also have same powerful analytics but that obviously costs.
Live-Streaming
LS is the new age forum and if you own a channel of any kind, chances are you'll get into LS sooner than later. Both Vimeo and YouTube allow LS but Vimeo charges for it while YouTube does this for free.
Final Verdict
YouTube Vs Vimeo, which one is best for creators? It depends on what you're looking for- exposure or elegance.
In case you run a business and want customers to see your services, go to youtube. If you are a random kid who wants to get famous because your comedy skills are unmatched, go to YouTube. Youtube is the place for huge exposure.
However, cracking through the harsh codes of requirement to get noticed and get pushed by YouTube algorithms is whole another ballgame altogether.
But if you want to hone your creativity, and don't care much for exposure as long as you have creative freedom and positive experience while learning your craft go for Vimeo, you'll get a ton of help.
Again, Youtube is for exposure and Vimeo is for art. Choose well.
Conclusion
Depending on your choice the answer changes, but generally speaking if you just want to make videos and see how things will turn, start with YouTube since it's free and easy. Uh, freasy if you will.
You can then always leave for Vimeo whenever you think you are ready for the next step.
Hope we helped in some way, good luck with your journey.