Do you spend time looking at boring corporate websites or marketing materials? A poster is a great way to understand your brand. Think of it like traditional marketing in a digital world.
Your poster should be simple and easy to understand with clear, color photos that communicate your brand personality and company values.
Ensure that your company logo doesn't take up too much space, so it doesn't distract from your message. If you're unfamiliar with posters, this post will explain why they're such an essential part of any business, big or small, local or online, and how to create the perfect one for your business.
Why Does Your Business Need a Poster?
A poster is a beautiful way to promote your brand and increase awareness of your business. It's a great way to let people know what you're all about and what they can do to get involved. Some people may see a poster as an effortless way to advertise, but it's not.
A poster needs to be read by people at different stages. It needs to be familiar and relevant to the target audience. You need a poster that communicates the brand values, is easy to understand and is not overly detailed or complicated. Other reasons include:
Visibility
A poster is visible to people wherever they are – at home, at work, on the move, or in a meeting. If people can't find you when they're looking for you, you don't have a presence. You want people to find your brand, not just Google your name.
If someone is unable to find you online, it's likely that they're either: Not looking for you, not expecting to find you, not looking for a particular product or service, or unaware that you have a presence online.
Design Flexibility
Poster designs come in all forms, from free resources to premium, custom designs. A poster can be as simple as a photo collage or require hours of detailed work. There's no reason to choose the cheapest or easiest option, as quality matters.
A poster should be flexible enough to fit the space and the audience. It should be easy to change or remove, and the layout should be adaptable to different devices.
Cost-Effective
A poster should cost no more than $50 for a standard 12"x18" poster, including materials, printing, and shipping. If you're using a custom design, that price may rise, but usually, it includes everything.
If you need a specific size, mention it when ordering so the designer can accommodate it. Cost isn't the only factor to consider when deciding on a price. We also need to consider the amount of traffic our poster will get.
Tips for Creating a Successful Poster
Start Small: A simple poster with photos and your logo may be a massive success. But try not to get overwhelmed if things don't go according to plan. Creating a poster is like building a house. The more you build up from the foundations, the stronger the whole thing will be. So start small and work your way up.
Don't Overthink It: There's no point in hiring a professional designer when you can do the job better and cheaper (and quicker) using free resources.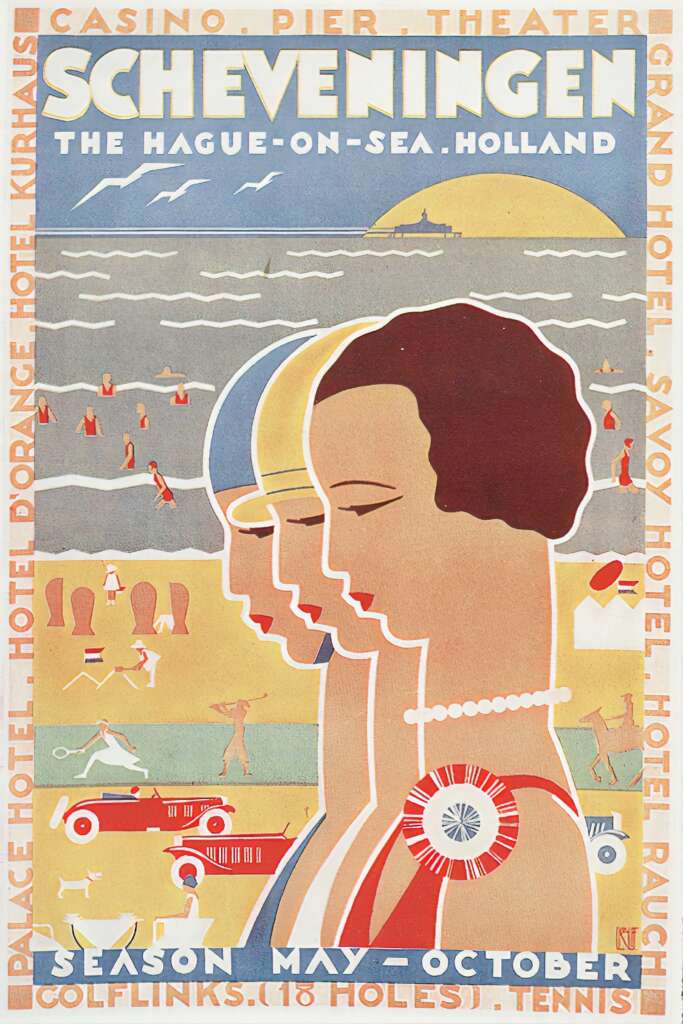 Be Flexible: Poster sizes and designs can vary greatly, depending on your business. Don't be afraid to go with a smaller size if your business isn't that big. A poster that's too big may look crowded and unorganized.
Keep It Eye-Catching: Good aesthetics are essential, but so is good design. Make your poster eye-catching and attractive with prominent, vivid colors that draw people's attention.
Don't Forget the Call-To-Action: People love a good call to action, even if they know it's coming. Make your poster clear about what action you want them to take and how they can get involved.
Creating Posters Using a Template
Like most creative endeavors, creating a poster is easier if you have a template to help guide you. Templates are lines of text with some images or ideas attached to them. You can create your own custom-made template using an online poster maker from BeFunky, or choose from a variety of free templates available online.
When using a template to create your poster, make sure you keep the following things in mind as these are the bad branding examples:
Use various fonts, sizes, and styles to create a consistent look and feel throughout your poster.
Avoid using overly bold or color designs, as these could affect people's perceptions of your brand and negatively impact your chances of success in the marketplace.
Remember to include your business name and logo in the header and footer of your custom poster.
If you want to grow your business, you need to be as accurate and descriptive as possible when it comes to advertising your services. A standard poster is an excellent way to do this.
Create a custom poster using stock photos or images available on the internet. Both of these will help you create a lasting impact on your customers and positively promote your brand.