As soon as you form any type of business, you will be dealing in numbers. Bookkeeping tracks every incoming and outgoing cent. While software can streamline the process of wrangling all those numbers, a professional bookkeeping service further revolutionizes the process.
Small business owners often agonize over investing their somewhat limited funds in a professional bookkeeping service. Here are the primary reasons why this is an investment that pays dividends.
What Does a Bookkeeper Do?
Bookkeepers are there to record transactions in a timely and accurate fashion. They are bound by a strict set of responsibilities when keeping your books. The mission statement of a bookkeeper is to track the accounting functions of a company for the purposes of management and being audit-ready.
The main responsibilities of a bookkeeper include:
Recording business transactions
Payment processing
Carrying out regular banking activities
Producing accurate financial reports
Reconciling reports with third-party records
Inexperienced business owners might mistake a bookkeeper as someone who simply writes down income and expenses. The job is far more in-depth, with several functions contributing to running a successful business.
5 Reasons Why You Need to Hire a Professional Bookkeeper
According to the U.S. Bureau of Labor Statistics, the number of open bookkeeping positions is set to average at 170,200 over the next decade. It demonstrates how vital bookkeepers are to the business world.
The value of hiring a bookkeeper is not limited to larger businesses. Even micro-companies stand to gain from investing in these services.
Save Hours of Time
Unless you already have prior experience as a professional bookkeeper, the chances are you will need to learn the roles and responsibilities from scratch if managing them yourself. Bookkeeping requires hours of relentless work. The more your business grows, the more your burden multiplies.
Hiring a bookkeeper empowers you to spend more time doing what you do best. Few great startups have involved entrepreneurs who do their own bookkeeping. To put it simply, these entrepreneurs don't have the time.
Let a bookkeeper handle the numbers while you concentrate on expansion.
Ensure Regulatory Compliance
Bookkeeping and accounting regulations are a reality of doing business in the 21st century. These requirements vary based on the jurisdiction you fall under. Within the U.S., you need to worry not just about Federal and state bookkeeping requirements but industry-specific regulations.
Failing to report your numbers correctly can jeopardize the operation of the business. Significant fines can cripple a company's cash flow and put its survival into question.
The global accounting services market is expected to reach a value of $868 billion by 2022 for a reason. Hiring a bookkeeper who understands the requirements in your jurisdiction can save you significant headaches later.
Get a Clearer Picture of Your Business
Entrepreneurs wear many hats. You likely already know a little about a lot of things. The downside of constant flip-flopping between functions is you might struggle to get a clear picture of your company.
Bringing a professional bookkeeping service onboard helps you get a clearer financial picture of your company. These additional insights can enable you to make better decisions regarding how to move forward.
Don't put a halt to doing what you're best at by spending time on what you're not the best at. Step back and get a clearer view of your financials with the support of an experienced professional.
Know What You Owe and Who Owes You
At the heart of any business are income and expenses. Every firm has payables and receivables in common. Even the smallest businesses will need to deal with them frequently.
The professional bookkeeper maintains your records to assist with negotiating debts, collections, and maintaining a positive cash flow.
Cash flow is the single biggest reason companies fail, with 82% of businesses winding up over it.
People assume businesses fail because they are run poorly or lack market demand. The fact is plenty of profitable companies have found themselves negotiating choppy waters due to cash flow management.
When a major corporate partner has a policy of only paying invoices after 90 days, your bookkeeper can help your business survive until that large payment comes through.
Plan for the Future
Entrepreneurs tend to focus on the here and now when weighing up the merits of hiring professional bookkeeping services. One of the most significant benefits of hiring a professional is to help you plan for the future.
Every business plan requires accurate forecasting of revenues and expenses. Yes, anyone can pull up their financial records and make an estimate, but only a professional can make realistic predictions.
Your bookkeeping service brings the expertise and knowledge required to produce accurate and robust data to propel you in making informed decisions. Business plans are critical tools for any business. You get more value from mapping out the future with a bookkeeper by your side.
What to Look for in a Professional Bookkeeper
Choose your bookkeeper with care. They come with a lot of responsibility, and the wrong move could lead to issues later. Do your research and speak to different bookkeepers about what you need, what you expect from them, and what they bring to the table.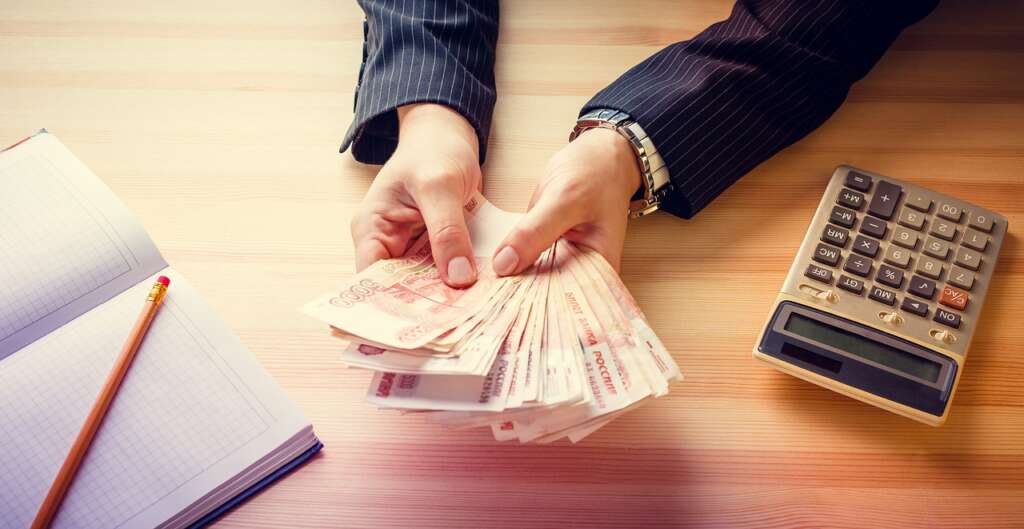 Let's look at the primary traits you should look for when talking to potential candidates:
Are they organized, process-driven, and efficient? Your bookkeeper must understand your industry and have the skills to hit the ground running.
Do they prioritize trust and ethics above all else? It's your business on the line. You need someone who will always act with integrity.
Will they bring extensive technical knowledge to the table? Knowing how to use cutting-edge bookkeeping and forecasting software separates the good from the great.
Naturally, hiring any professional requires communication skills. Interview your choices as if you were adding a new full-time employee to your payroll.
Conclusion
Professional bookkeepers are the investment that keeps on paying out. The value of a good bookkeeper cannot be underestimated when it comes to keeping your business moving.
Do you believe your business needs a professional bookkeeper?