Personal loans for holidays are available to meet any holiday-related costs. These loans might help you bridge the gap between your shopping list and your money account. They are granted by financial organizations such as banks, credit unions, and internet lenders and have fixed monthly payments for a certain length of time, usually 12 to 60 months.
Vacation loan APRs are fixed, which means you lock in your interest rate when you apply for the loan. This is preferable to credit cards and personal lines of credit, which have variable interest rates that might change abruptly.
Holiday loans are normally unsecured, which means no collateral is required. As a result, financial institutions place a high value on indicators such as your credit score, income, and debt-to-income ratio when determining your eligibility. It is worth considering using the paycheck advance app to get extra money for your holiday.
Be Cautious of Unscrupulous Lenders Throughout the Holiday Season
A holiday loan is not the same as a payday loan. Payday loan providers prey on customers who want immediate holiday funds with no credit check, then trap them in a costly cycle of borrowing with short payback periods and exceptionally high APRs.
When looking for holiday financing choices online, be sure that the lenders are giving loans at reasonable interest rates and that any fees are appropriate for your financial condition.
Should You Take Out A Vacation Loan?
While the holidays are a pleasant time of year, they can also generate a lot of financial stress. According to a 2019 survey, Americans have an average summer debt of $1,605 this year.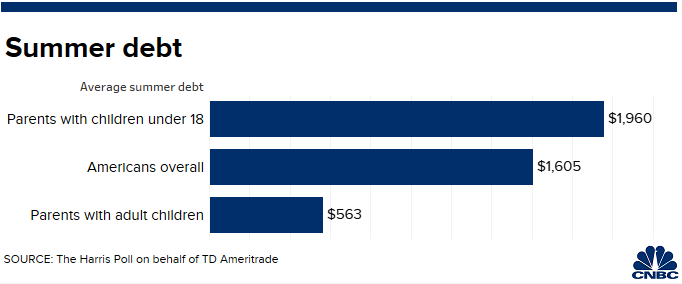 There are always extra costs over the holidays that may wreak havoc on even the greatest budgets, from special dinners to presents for family and friends to holiday travel. So, think about creative ways to save money for travel.
It is logical that you will spend a lot on weekends or holidays, especially if you already have big plans. So you have to think about how to make $10,000 in the summer or just take out a loan.
Consider the following factors before taking out a vacation loan:
Pros
Typically, better terms than credit cards. Borrowers with good credit will most likely be able to acquire a lower APR than they would with a credit card.
APR and monthly payments are fixed. You may divide your vacation spending into manageable monthly installments.
When you need money quickly, you can get it quickly. Holiday loans may provide quick money, often on the same business day.
Funds may be utilized for a variety of purposes. A holiday loan may be used to pay for everything from travel expenditures to Christmas presents.
Typically, no collateral is needed. Because unsecured holiday loans do not demand security, you are not in danger of losing any assets.
This might help your credit. Credit score providers like to see a diverse range of credit kinds on your profile and solid payment history.
Cons
In addition to vacation expenditures, there is interest to pay. The cost of borrowing raises the cost of Christmas shopping.
Increased debt burden. It is not wise to incur debt and pay interest on unneeded expenditures.
Repayment periods of years. You may find yourself paying payments long after the Christmas season has over – and the next one has begun.
Fees that may apply. Many holiday loans contain an origination charge that ranges from 1% to 8% of the overall loan amount.
Minimum loan amounts Online holiday loans often start at $1,000. Smaller loans are available from banks and credit unions.
Some debtors may not be eligible. Borrowers with bad credit may wind up with exorbitant APRs, assuming they qualify at all.
The Cost of a Vacation Loan
The most significant disadvantage of taking out a vacation loan is the cost of borrowing. While good-credit borrowers may be able to get more favorable terms and lower APRs than they would on credit cards, it is still not recommended to incur debt for unneeded purchases or assets that will not grow in value.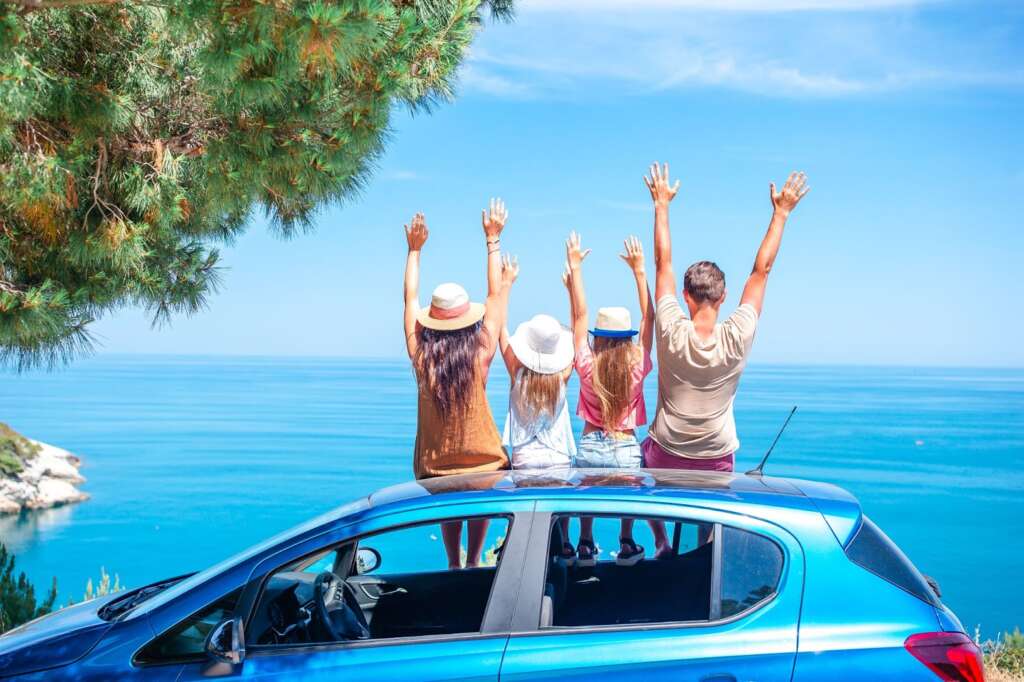 Holiday loan APRs normally run from 10% to 25%, but poor-credit consumers may get loan offers with substantially higher APRs. Before requesting holiday financial assistance, consider the whole cost of borrowing.
Holiday Spending Alternatives
Holiday loans aren't the only option to cover your holiday spending. Consider the options listed below, such as credit cards and personal lines of credit (PLOC), to determine what is best for your specific financial position.
Budgeting Ahead Of Time And Paying In Cash
Pros
You will not incur unnecessary debt or pay interest.
You won't be saddled with expenses for months after the holidays are gone.
Cons
It may be too late to establish a budget by the time the holidays arrive.
Your budget may not allow you to save for holiday costs.
Opening a personal credit line
Pros
You only pay interest on money borrowed.
You can borrow just what you need.
When compared to credit cards, interest rates may be cheaper.
Cons
Interest rates are often changeable, which means they might increase abruptly.
To utilize the funds, you must first transfer them from your PLOC to a bank account.
Using A Credit Card
Pros
You only pay interest on money borrowed that is not paid back by the due date.
You can borrow just what you need.
It is simple to use and is accepted by the majority of shops.
You may be eligible for a card with a 0% APR introductory offer.
Cons
APRs are often higher than with other types of lending.
Interest rates are often changeable, which means they might increase abruptly.
Making a Holiday Spending Plan
When you're busy enjoying the summer, it's easy to forget how much of a financial drain the Christmas season can be. However, if you prepare for holiday expenditures all year, you won't have to worry when the cold weather arrives.
To budget for the holidays, follow these steps:
Determine how much money you will need to meet your costs. Consider items like Christmas travel fees and presents. Once you've decided on a budget, do your hardest to keep to it.
Divide it by the number of months you still have to save. For example, if you want to save $600 for the holidays beginning in September, you'll need to save $200 every month for three months to meet your target.
Pay your vacation costs without taking out a loan. This way, you won't have to worry about getting financial assistance for Christmas when you might be spending it with loved ones.