The introduction of effective means of working with international partners, effective company management, and the ability to organize routine business processes remotely is one of the priorities of many companies, especially in today's conditions of forced reduction in travel and related costs. The data room can solve this and many other tasks! It is a secure solution for transferring, synchronizing, storing, and sharing files. It allows you to access and manage your content anywhere and on any device.
With a virtual data room, you can collaborate securely with other people, giving colleagues and clients partial or full access to the files they need. So you can run your business remotely, wherever you are. The use of VDR ensures productive interaction, including with remote partners and employees. It makes collaboration natural while maintaining the security of essential data. We hope that a virtual data room guide will help you make the right decision!
Virtual Data Room Services: The Efficient Solutions From Best Providers
So, a virtual data room is a digital software for solving specific industry problems, providing cloud and distributed computing and virtualization and data storage systems. There are many solutions on the VDR market from leading providers: iDeals, Merrill, Citrix ShareFile, Ansarada, SmartRoom VDR, Imprima, etc. Each of them offers a unique, customizable set of services. However, we can highlight the main ones:
storage of corporate data;
systematization and archiving;
digital rights management and reporting;
file editing;
access control to files and folders (the ability to distribute partial access rights);
marking of documents;
holding meetings and conferences remotely;
file sharing and chat during discussions, meetings;
rapid drafting and amendment of agendas;
voting (with the possibility of maintaining confidentiality);
organization of individual or group chats;
tracking changes to each file.
Of course, the full range of online data rooms services depends on the chosen provider. However, you must admit that their overall set sounds promising! You can actively use the data room to optimize your work schedule and speed up your decision-making process.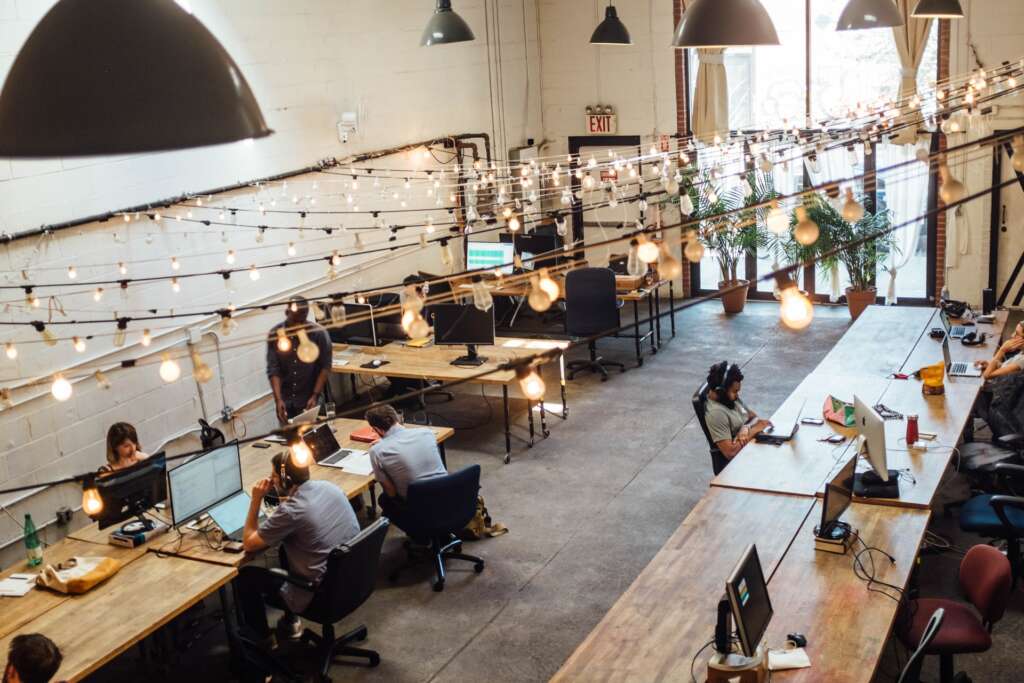 VDR is essentially a mobile office on your laptop or PC where you can invite participants to meet. Important VDR features for startups also include negotiating, sharing presentations and other files, holding polls, and discussing collaboration.
VDR services are reliable and straightforward and allow you to focus entirely on the company's problems and digital rights management, not on the execution of routine actions. Thus, VDR helps increase work efficiency and decision-making by reducing time, and financial costs and organizing distributed access to shared data.
Use VDR Services & Adjust to Changing Business Realities!
The process of how people collaborate and interact has changed dramatically in just the last few years. The emergence of various tools through the rapid development of virtual technologies has significantly impacted how people consume information and where and how they can access it.
Similar transformations have occurred in virtual collaboration, substantially affecting how people work in general. The impact on the workflow is also tangible. For example, you want to meet someone and discuss your business ideas. With dataroom software, you can set the agenda and get the meeting on track quickly and efficiently when you need it.
What's more, VDR greatly simplifies document management. As a result, you get a virtual repository that will always be at your fingertips with the following important advantages:
Ease of settings and management;
Instant readiness for work;
Scalability;
Quick setting of access rights;
Data leakage protection;
Efficient search for important files and folders.
Finally, it is impossible not to emphasize once again that now virtual folders and files are securely protected. Information security is ensured by the use of modern data encryption technologies.
While employing a virtual data room, you can work with remote departments, hold meetings locally, and work collectively with data using current display, sound, and integrated management tools. Customize the dataroom software as you wish:
Keep archives of documents: files, letters, archival data, regulatory documentation;
Structure data that does not have a fixed format and consists of objects of different sizes, types, and structures;
Distribute content as you see fit. It is crucial not only to place an almost unlimited number of objects but also to organize access to them for any number of users;
Keep backup copies of data. For example, you can integrate a virtual data room with systems that make backups of folders and entire infrastructures and organize automatic backups with saving versions.
It is necessary to pay special attention to the fact that only the right combination and an intelligent choice of a set of dataroom software services can ensure the effect of productive interaction of all participants and contribute to their effective work. So, you can solve a wide range of tasks and achieve the maximum result of virtual presence and improvement of teamwork technologies.
The Bottom Line
So, online data rooms are created using innovative technology, which brings joint activities to a whole new level and completely changes the process of videoconferencing.
The dataroom software combines modern, practical tools for collaborative work with information (including joint work on a single document) and tools for interacting with remote departments and specialists, including new generation Internet technologies. Such advantageous opportunities expand the horizons of modern companies and allow them to develop in today's business environment.