An Instagram bio lets you write only 150 characters. Users get an idea of what your Instagram profile is about by looking at the bio.
The description next to the profile image is a concise snapshot that works as a hook to persuade people to follow you. 
The question is, how can you nail the bio to make it stand out and increase your status on Instagram? There are 3 notable things that you can focus on if you want to polish your Instagram bio.
Fancy Fonts
Let's start with fancy fonts. Instagram has a default font that you can see used throughout the platform among various Instagram pages.
The default font is too generic and hardly helps one create an outstanding Instagram bio. From a visual point of view, a custom font introduces that extra flair your bio is missing. It can be catchy.
Since Instagram does not have a built-in custom font tool, you will need a third-party solution. Glyphy is a good example of a tool that lets you write a bio copy and see how it turns out live. Here are a few examples of how you can expect a custom font to change your bio on Instagram:
ℑ𝔫𝔰𝔱𝔞𝔤𝔯𝔞𝔪 𝔟𝔦𝔬 𝔠𝔬𝔭𝔶
𝓘𝓷𝓼𝓽𝓪𝓰𝓻𝓪𝓶 𝓫𝓲𝓸 𝓬𝓸𝓹𝔂
𝙸͜𝚗͜𝚜͜𝚝͜𝚊͜𝚐͜𝚛͜𝚊͜𝚖͜ 𝚋͜𝚒͜𝚘͜ 𝚌͜𝚘͜𝚙͜𝚢͜
𝕴𝓃𝖘𝓉𝖆ℊ𝖗𝒶𝖒 𝖇𝒾𝖔 𝖈ℴ𝖕𝓎
ƖƝⳜƬ𐤠ƓⱤ𐤠𐒄 ƁƖⰙ ƇⰙꝒƳ
Looks nothing like the default Instagram font, right? Keep in mind, however, that the custom font you choose to use should go with the overall theme of your Instagram page.
You do not want to go for a serious for a playful font if you offer law consultations, for example. Given the availability of so many fonts, you can try different variations until you find one that fits your profile the most.
Also, you do not have to limit the bio to just a single custom font. If you wish to emphasize a specific part of the text, such as a particular keyword, a dedicated custom font to that part of the text is a viable consideration.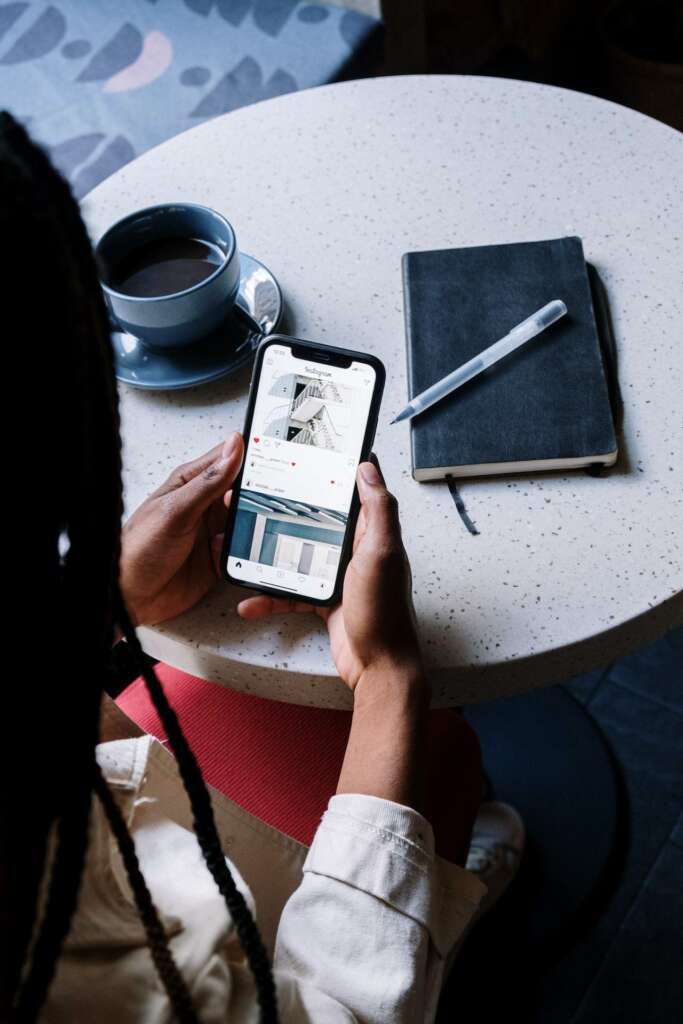 Catchy Copy
Copywriting is one of the trickiest parts of building an outstanding bio. The challenge of truly understanding an audience and finding an approach that works in a few words is no easy feat.
150 characters are roughly 2 lines of text. And if you plan to insert emojis, relevant hashtags, and other elements, you have even less space to use.
Try to focus on telling a story. Explain what your brand does. For instance, if you are a book reviewer, your copy could include phrases like "a book enthusiast" or "book enjoyer."
Traveling is another niche example. "Discoverer of exciting locations" or "sharer of traveling tips" could be included in the bio. The text has to be the opposite of dry. Instead, the phrasing should be one that an audience finds relatable.
Curated Visuals
Curated visuals, also known as curated aesthetics, are a technique Instagram pages use to create a theme and make the Instagram profile background stand out.
Instagram is known as a social media platform that focuses on visuals, so it is no surprise to see such an emphasis on curated visuals, even if they require extra work to keep up the overall theme.
For example, if an Instagram page reviews national parks, its focus is often on the verdant forests, foliage, or white snow. Pictures taken during a specific season can be used throughout the relevant cycle. And once the season changes, the content can then change as well to reflect what is happening outside.
Or, in an example below, you can see the white color dominating and creating a clear theme.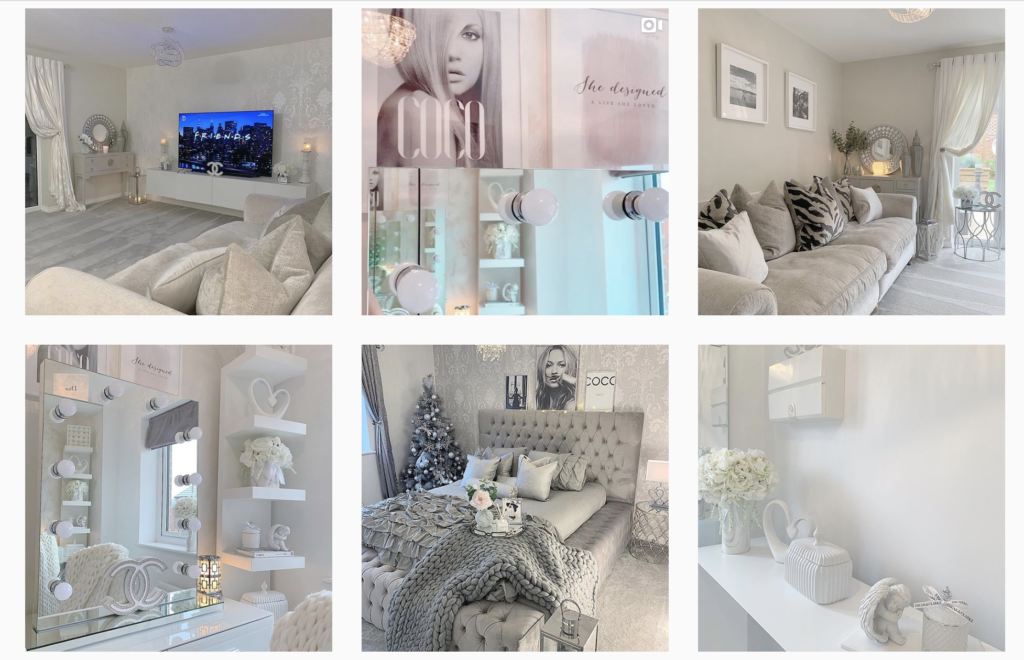 It is also worth noting that curated visuals offer a great opportunity to encourage user-generated content. Your followers could be part of the curated visual creation. You can publish photos taken by your followers so long as these photos go well with the overall theme.
Conclusion
All in all, if you are looking to nail your Instagram bio and create a more solid presence on the platform, the three methods mentioned in this article should give you a solid foundation.
Remember that even after you create your Instagram bio and make it live, there is always room for improvements. Keep an eye on the trends and make adjustments when necessary.
Finally, do not be afraid to test different ideas no matter how big or small they are. A change here and there can make a positive impact. And if that does not work, you can go back to the previous setup.