Do you know if your business is safe from cyber-attacks? If you don't know what to say in response, it's time to start doing vulnerability assessment scans. A vulnerability assessment scan is a process of identifying and analyzing the vulnerabilities present on your computer or network systems.
By discovering these flaws, you may correct them before they are exploited by hackers. In this post, we'll go through all you need to know about vulnerability assessment scanning tools. We will also provide a list of the top scanning tools available on the market today.
Vulnerability Assessment: What Does It Mean?
The procedure of determining, recognizing, categorizing, and ranking computer system, software, and network infrastructures' security flaws is known as a vulnerability assessment.
Vulnerability assessments also give an organization the information, awareness, and risk background it needs to recognize and combat risks in its environment.
A vulnerability assessment procedure is designed to find potential threats and the dangers they entail. They frequently include the usage of automated testing tools like network security scanners, which generate a vulnerability assessment report with the findings.
Why Is It Necessary To Conduct Periodic Vulnerability Assessments?
Regular vulnerability assessments are important because they can help you to:
Detect potential weaknesses in your systems before they are exploited by hackers.


Identify which systems and data require the most protection.


Determine how vulnerable your systems are to specific types of attacks.


Establish security controls to prevent or mitigate future attacks.


Demonstrate compliance with industry regulations and standards.
Benefits Of Vulnerability Assessment Scanning Tools
There are many benefits of using vulnerability assessment scanning tools, including:
They can save you time and money by automating the vulnerability assessment process.


They can provide you with comprehensive reports that detail all the vulnerabilities present in your system.


They can help you to prioritize the vulnerabilities present in your system so that you can fix them in the order of importance.


They can help you to establish a baseline for your system's security so that you can measure its progress over time.


They can help you to identify trends in vulnerability types so that you can take steps to prevent them in the future.


They can be used to test the feasibility of your security controls.


They can be used to assess the danger of a certain exploit.


They can help you to establish a secure development lifecycle.


They can be used to train your employees on how to identify and fix vulnerabilities.
Top Vulnerability Assessment Scanning Tools In The Current Market
Astra's Pentest
Astra offers a vulnerability assessment tool that incorporates all of the knowledge acquired throughout years of security testing. The vulnerability checker executes 3000+ tests to give you a comprehensive evaluation of your security strength.
It looks for the OWASP top 10 and SANS 25 CVEs as well as ISO 27001, HIPAA, SOC2, and GDPR compliance. You may use an interactive dashboard to see the vulnerability analysis.
You may assign vulnerabilities to team members, change vulnerability status, and monitor compliance status from the same location. The integration of the vulnerability scanner with GitLab, GitHub, Slack, and Jira makes the process even simpler for you.
The features of Astra's vulnerability assessment scanning tool include the following:
Enhanced security: Scanners from Astra Pentest can detect even the most minuscule infectious agents on your computer, making them easy to repair and greatly bolster security.


Maintain compliance: Being audited by GDPR, SOC 2, ISO 27001, HIPAA, or PCI-DSS can be costly if your company is not up to par. Astra is a compliance and audit software that detects areas of concern so you can avoid fines and remain compliant.


Intuitive dashboard: Astra Pentest's CXO-friendly dashboard displays all discovered vulnerabilities (with CVSS scores) with the option to leave comments below for direct communication between testers and members of the target organization.


Seamless collaboration: The dashboard is also a platform for communication between the testers and the development team to resolve security problems.


Expert customer care: Astra provides clients with 24-hour help and offers proof of concept (POCs) videos to assist them in repairing the flaws discovered.
Nmap
Among many security professionals, Nmap is well-known for being a free and open-source network scanning tool. Nmap uses the probing method to reveal hosts in the network as well as operating system information.
This tool aids in the detection of flaws in single or multiple networks. If you're new to vulnerability scan or just learning, Nmap is an excellent place to begin.
Intruder
Intruder is a commercial cloud-based storage penetration testing tool. When a vulnerability is published, Intruder software begins to scan immediately. Intruder's scanning mechanism is automated and on the lookout for gaps.
Not only can Intruder help you monitor your cloud storage, but it is also powerful enough to manage many devices and identify network vulnerabilities at the enterprise level. The quality reporting and suggestions are an added bonus!
Nikto
Nikto is a free and open-source web application security scanner. Nikto can identify around 6700 dangerous files that are causing problems to web servers and suggest outdated server-based versions.
In addition, Nikto may alert you to server configuration concerns and perform web server scans in a timely manner. Nikto, on the other hand, does not offer any anti-vulnerability solutions or risk assessment tools, yet it is a frequently updated program that searches for a wider range of possible threats.
Nexpose
The Nexpose tool is commonly used by security experts for vulnerability detection. The Github community keeps the Nexpose database updated with all the latest vulnerabilities. You can utilize this software with the Metasploit Framework, and it will give a thorough examination of your online application.
Before producing the report, various variables will be considered. Nexpose ranks vulnerabilities from low to high according to their risk level, so you can prioritize which ones to address first. It's also constantly updated with the latest threats, so you know your network is always protected.
Netsparker
Netsparker is a web application vulnerability tool that, through automation, can find vulnerabilities within thousands of web applications in only a matter of hours. Netsparker is an enterprise-level vulnerability tool that, despite being paid, has many features that surpass its competitors.
Its crawling technology allows it to find vulnerabilities by delving deep into the application. Furthermore, Netsparker describes and suggests feasible mitigation techniques for any vulnerabilities found.
Lastly, for organizations looking for a more comprehensive security solution, advanced vulnerability assessment services are also available from Netsparker.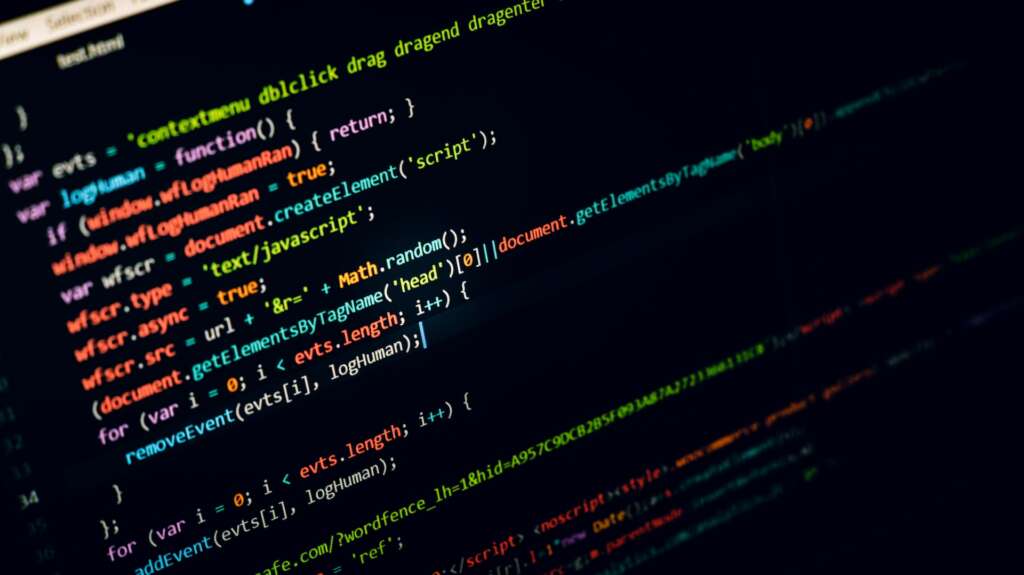 Different Types Of Vulnerability Assessment Scanning Tools
Cloud-based Vulnerability Scanners
As more and more companies move their data to the cloud, the demand for cloud-based vulnerability scanners has increased. These scanners help identify potential risks to a company's websites and other online assets. With so many people working remotely now, it is even more important to have these kinds of tools in place.
Host-based Vulnerability Scanners
The most advanced attackers can deploy host-based vulnerability scanners on all or each system server to reveal insights on potential losses caused by insiders and guests who have limited access.
Network-based Vulnerability Scanners
Because electronic communication is totally present across the world, data interception and theft become more likely. Because of this, network-based vulnerability scanners were created to identify security holes and possible network assaults in both wired and wireless systems in real-time.
Data-based Vulnerability Scanners
With the amount of data that corporations have to store today, databases are more important than ever before. However, if data is lost, it can result in not only financial damages but also a hit to the company's reputation.
A data-based scanner can search for vulnerabilities within the database, such as weak passwords or missing patches, and alert users in real-time so risks can be avoided.
Wireless Scanners
Wireless vulnerability scanners play an important role in keeping networks secure. They can help identify rogue access points and ensure that a company's network is properly configured.
Conclusion
Vulnerability assessment scanning is a critical part of any security strategy. Companies can discover and remedy potential security concerns before they are exploited by performing routine vulnerability assessments.
There are several distinct types of vulnerability assessment scanners available, each with its own set of advantages and drawbacks. It's crucial to choose a vulnerability scanner that meets your company's specific demands.