As a business grows, its workforce also grows, and so does the importance of building trust and encouraging collaboration among employees. One of the best ways to achieve this is through team-building events, whose history dates back as far as the early 1900s.
Team building activities also help promote employee motivation as they interact and spend time close to one another to realize they have a similar vision and mission as coworkers.
But in a world where the number of companies depending on remote teams for everyday operations is rapidly growing, it makes sense to find ways to achieve the same virtually.
Why Remote Workers Need Motivation Too
While the ability to work remotely comes with several perks to the company and its employees, it doesn't come without a significant set of drawbacks. For starters, remote workers tend to be in a constant battle with various kinds of distractions.
This is not to mention challenges like isolation, possible connectivity challenges, and a threat to work-life balance, among other things. Remote workers face the risk of feeling disconnected and disengaged.
This is why many employers are today looking for remote employee engagement activities that will help their workers stay motivated while promoting the spirit of teamwork, especially those that can be used for team-building events.
5 Useful Team Building Tools
Thankfully, there are tons of tools that can be used by employers and remote teams to promote employee happiness, communication, interaction, and respect among team members if you care to look.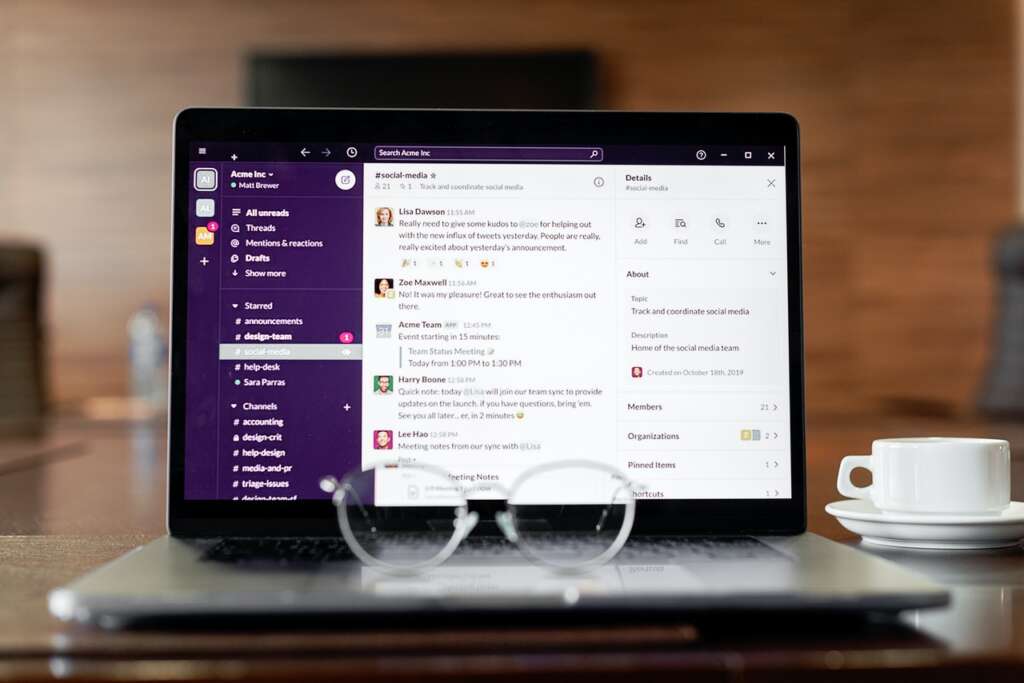 These may range from online collaboration and productivity apps to video conferencing software and even gaming apps.
Whether you're a supervisor, employer, manager, or team member, here are some tools you may want to look at if you're thinking of hosting an online team-building evening event.
1. Slack Donut Meetups
As we know it, Slack is a collaboration and messaging tool that helps all kinds of teams and companies collaborate and communicate with one another, no matter where they are located.
It's among the tools that every small business needs to have in this age and day. The cross-platform application helps you better connect with your team and allows them to send messages as they work and communicate over updates.
Now, Slack's Donut Meetups is one of the tools you can use for an online team-building event. It creates a circular, virtual meeting room where your entire team can hang out in the evenings weekly, bi-weekly, or monthly. These events can be set to last up to two hours.
Some of the room's features include a whiteboard, a projector, screens, and microphones. The best part of all is that Donut Meetups allow for video chatting, screen sharing, and voice/video conference calls. This means your team can be able to include other team members who can't make it in person or at a scheduled time.
You may also find Basecamp and other similar apps to slack like Chanty, Trulia, Zulip, and Fleep helpful for this purpose.
2. Microsoft Teams
With Microsoft Teams, you can create online meetings and events within your organization by using the team room for real-time video conferencing. By hosting an online team event in your Microsoft Teams, you're able to encourage communication among your team and set a time to meet or greet, or even have a private or semi-private chat.
All of this can be done through an app and a software platform that employees from all levels can access with ease.
3. Using Zoom for Team Building
Another interesting tool is Zoom Meetings. As you may already know, it is one of the most popular video conferencing tools available. This app provides easy-to-access digital conferencing features to help team-building events run smoothly and efficiently.
In fact, Zoom is nowadays pre-installed on many devices, including laptops and tablets, and you can easily download the app on your other devices as well.
The app can also come in handy in other situations, like when you're a company with workers in multiple locations, and you need to have a team-building meeting outside of working hours.
4. Houseparty App
Looking for something a little bit different? Then you might consider trying the Houseparty app. It's essentially built to allow teams and their superiors to hang out with one another.
Each week, you can create a virtual room, and invite anyone interested in participating. The app can be used to build a community and have a much deeper level of interaction, allowing you to have a really fun team-building event.
It also features several games, including Heads-Up and Chips & Guac, which allow teammates to play trivia or game night as they have a good time and challenge each other virtually.
5. Online Personality Quizzes
Whether you're trying to find out what your coworkers like or dislike, or whether they tend to ask questions to find out information, personality quizzes are a fun way to engage and find out a lot of valuable information. Thankfully, there are lots of websites and apps that offer personality quizzes, some of which include Hogan, Workstyle, Hexaco, Belbin, and Traitify, among others.
Conclusion
Team building is a crucial element of growth and success for any business organization. And if you have remote workers, you don't have to force them to travel halfway across the globe just to attend a few hours' meeting.
The above are just some of the many tools that allow companies to hold fun and engagement-promoting team-building events that both in-person and remote workers can attend as long as they have access to the internet.