Compared to other industries, financial technology has developed at a record pace in the pandemic time.
The development at such a pace was to provide customers with contactless payment options to follow social distancing rules.
The fintech industry is growing at a great pace, and there are a lot of options to invest as an investor.
Selecting the right option to invest can be difficult, but not anymore. Machine learning technology is being incorporated into financial apps to provide better customer service to users.
What Is Financial Applications Software?
Financial Applications Software refers to software programs or applications specifically designed to help individuals and businesses manage their financial operations.
These applications provide various features and functionalities that enable users to handle tasks such as budgeting, accounting, financial planning, and investment management.
Financial applications software has become an essential tool for individuals and businesses alike, revolutionizing the way financial management is conducted.
With a wide range of functionalities and features, these software programs have proven to be invaluable in simplifying and optimizing financial processes.
Here are the types of Software for Financial Services:
Types of Financial Applications 
To provide customers with a better experience and to solve corporate issues, the financial industry has merged innovation and technology.
All these types of financial applications aim to help customers and corporations in their financial technology goals. 
1. Budget Apps
Budget apps help users keep an eye on their spending and cut it down to save some money. To make such apps work, developers connect them with the bank account of the user.
The bank shares details about the user's account, including the total deposit and all the transactions. The app will then provide them with detailed stats. 
2. Online Banking Apps
 Online Banking apps are a dream come true for customers and banks. Customers can easily manage their bank accounts from their mobile phones, while banks don't have to use big support teams to provide services to customers.
Many new features, such as loan applications, transactions, bank statements, etc., are available in these apps now. 
3. Payment Gateways
With these apps, users can easily pay for items that they purchase from e-commerce websites using their debit and credit cards. Some of the prime examples of these gateways include MasterPass, PayPal, and LiqPay gateways.
4. Tax Management Software
These apps help customers fill and submit their tax forms without getting help from anyone. They feature pre-developed templates where you can fill in your details.
In some advanced apps, you can enter your total income, expenses, and profit to get an idea about how much tax you need to pay.
5. P2P Lending Software
P2P or Peer-to-peer software helps users in borrowing money from investors. These apps are better than banks because they provide them with better terms.
P2P lending is a great industry, and predictions are that this industry will reach one trillion dollars by 2025.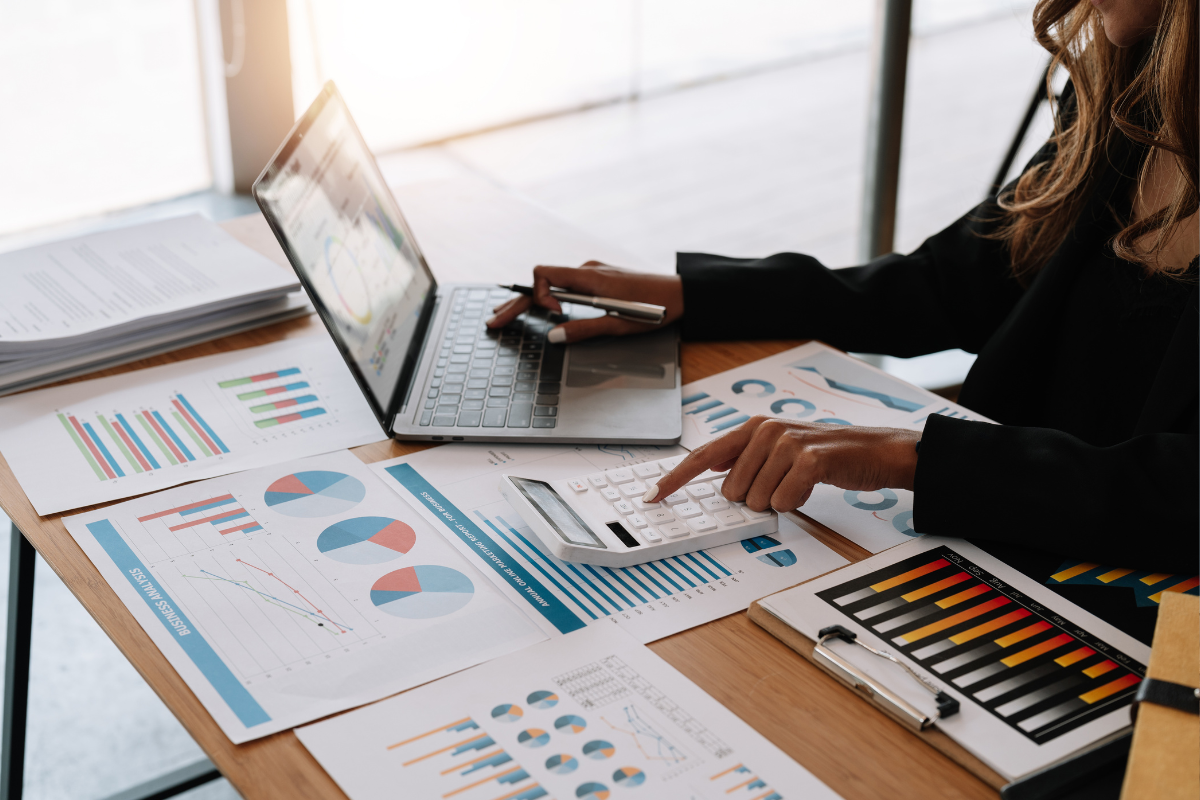 6. Bookkeeping Apps
With these apps, company users can automatically track their expenses and see how much profit they have made in recent times.
These apps are very popular in enterprises thanks to their benefits. With these apps, enterprises don't need too many bookkeepers to get the job done. 
7. Financial Forecasting Apps
As the name tells, these apps can predict the future by viewing the past activity of a company. These apps use AI technology to predict the financial future.
They are mostly used by financial companies and banks to check the profit before investing in a company or issuing a loan to them.
Benefits Of Financial Applications Software
Financial applications software offers numerous benefits, such as:
Streamlined Financial Management: These applications centralize financial data and automate tasks, saving time and reducing the chances of errors.
Enhanced Accuracy: Financial applications software performs calculations and generates reports accurately, minimizing human errors that can occur in manual processes.
Improved Decision Making: With features like budget tracking and investment analysis, these applications provide valuable insights, helping users make informed financial decisions.
Increased Efficiency: By automating repetitive tasks, financial applications software improves efficiency, allowing users to focus on strategic financial planning and analysis.
Cost Savings: Utilizing financial applications software eliminates the need for hiring additional staff or outsourcing financial management, resulting in cost savings for individuals and businesses.
Financial applications software plays a vital role in simplifying and optimizing financial management for individuals and businesses.
These software programs offer various functionalities tailored to meet specific financial needs, providing efficiency, accuracy, and valuable insights for better financial decision making.