Finally, I was able to review one of my go-to Twitter growth companies – Twesocial. If you've been around lately, you may be aware that the social media marketing industry has been changing in big ways lately, which means you've got to be a lot more vigilant when it comes to figuring out which Twitter growth service is going to be the best option.
If you still feel like you have no idea where to begin when it comes to what you should use for your Twitter growth, then I'm here to help – and recommend a company called Twesocial.

So, Twesocial is actually one of the most reliable, reputable Twitter growth companies currently out there right now. They only promise organic growth for their customers, and they make sure to prioritize things like safety and affordability, which appeals to a mass audience.
This part is obvious, so let's take a look at why I would use Twesocial, for example. I would use Twesocial to help grow my Twitter because it is a fiercely competitive world out there. There are now so many people and brands using Twitter to get ahead, it can easily feel like you're drowning in a sea of content. Whether you've been in the game for a long time or are relatively new like me, staying on top of your Twitter growth can be incredibly difficult at times.
With Twesocial, you can completely hand over the reins to them so that you have much more time to focus on your content. This is because Twesocial comes with a personal account manager who can keep on top of everything on their end.
Twesocial works by offering its customers a completely organic engagement. How I hear you say? Well, once you've sat down with a member of their team and talked about what you want in terms of target audience and Twitter engagement strategy, they can get to work following them for you.
You're going to have to get as specific as you can with your target audience – the more specific the features, the easier it's going to be for Twesocial to target them for you. It could take a little while to get through this initial phase, but once it's done, it's done – and they will do the rest.
Pricing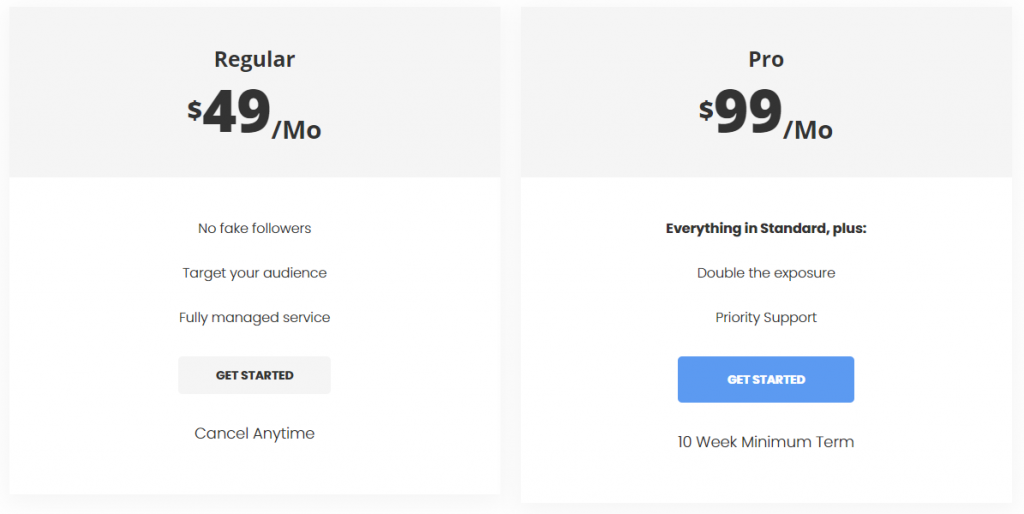 When I wrote this review, Twesocial had two main price points. Their regular account is going to cost you $15 a week, and this includes their personal account manager as well as real followers. Their pro account will cost you $25 a week, and can help to grow your account twice as fast – so they'll do twice the amount of work for you to get you where you want to be.
Reviewers' Final Thoughts
It's no secret that everyone is trying to stand out on Twitter. I know first hand how hard it is to do so, and I struggled for quite a while before coming across Twesocial.
They're a personable, down to earth Twitter growth company that has the perfect balance between quality and affordability. They have a stack of real customer reviews on their website and online which gives them credibility. If you're looking for a Twitter growth company that's going to set you up for success, look no further than Twesocial.