Tweepi Review 2024
The world of Twitter – if you aren't ahead of the curve, you're going to quickly fall behind. The thing about the Twitter growth industry is that it's really hard to find the companies that are going to put you ahead of everything else, and not take shortcuts to try and save money.
The good news is that there are some companies out there that are definitely worth your time, but there are a lot that aren't. Let's review one.
What is Tweepi?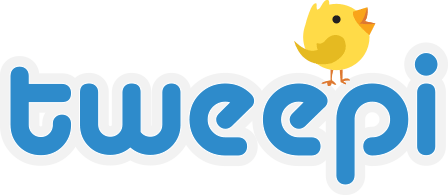 Tweepi claim that they are able to help their clients grow their Twitter accounts with the 'power of artificial intelligence'. They say that they have more than 1.7 million people that have trusted their services so far, and they also say that they can help you do things like engage with the right users for your Twitter profile, and get the right Twitter followers for your niche.
By all accounts they are a pretty standard company as far as Twitter growth goes, and we think that they are probably using a bot to grow their client's profiles.
You might think that things look really good on the surface, but below you will realise that they are just a glorified bot that doesn't really work that well – certainly not enough for you to get the kind of engagement that your Twitter profile deserves.
What are Tweepi's Features?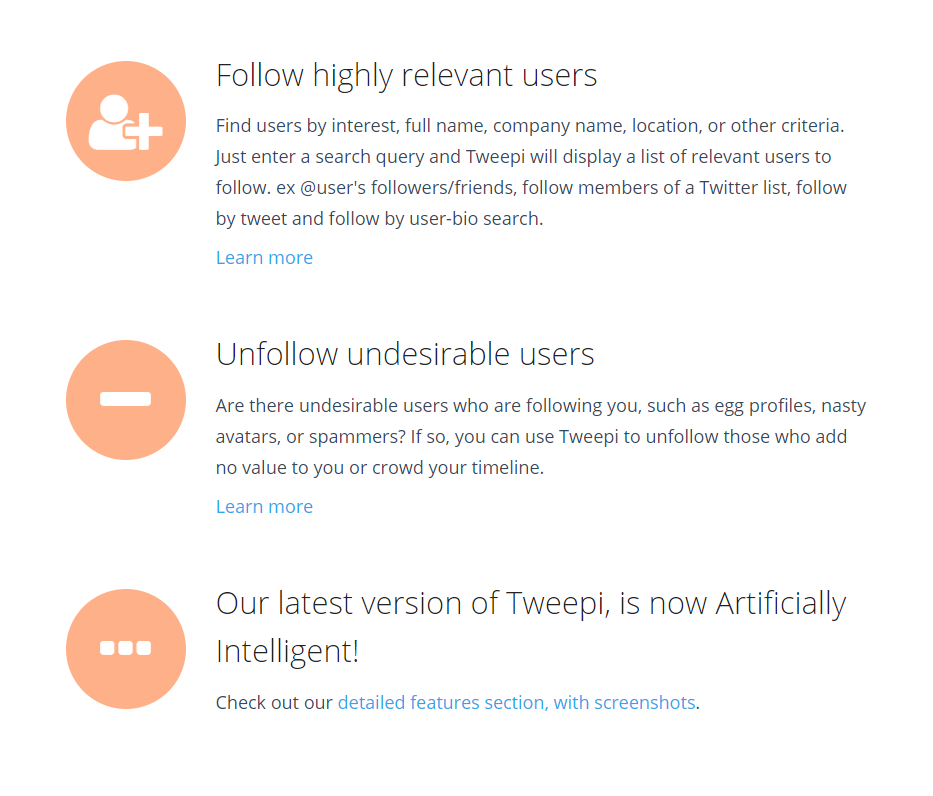 Tweepi says that they have AI-driven Twitter recommendations, and they do this through getting your account setup with them through hashtags and usernames of people who are relevant to your account.
Once you have done this, they are going to engage with people who are going to be interested in your content by interacting with their content and encouraging them to come and check out your tweets.
They say that they will monitor everything through this technology, and help you get noticed so that you can grow your brand successfully. They claim to be able to help you grow your Twitter account by as many as 100 new followers a day.
We don't think that this is a good sign – a company that can promise a specific number of followers is going to be sending you low-quality engagement, and even engagement that isn't necessarily real.
What is Tweepi's Pricing?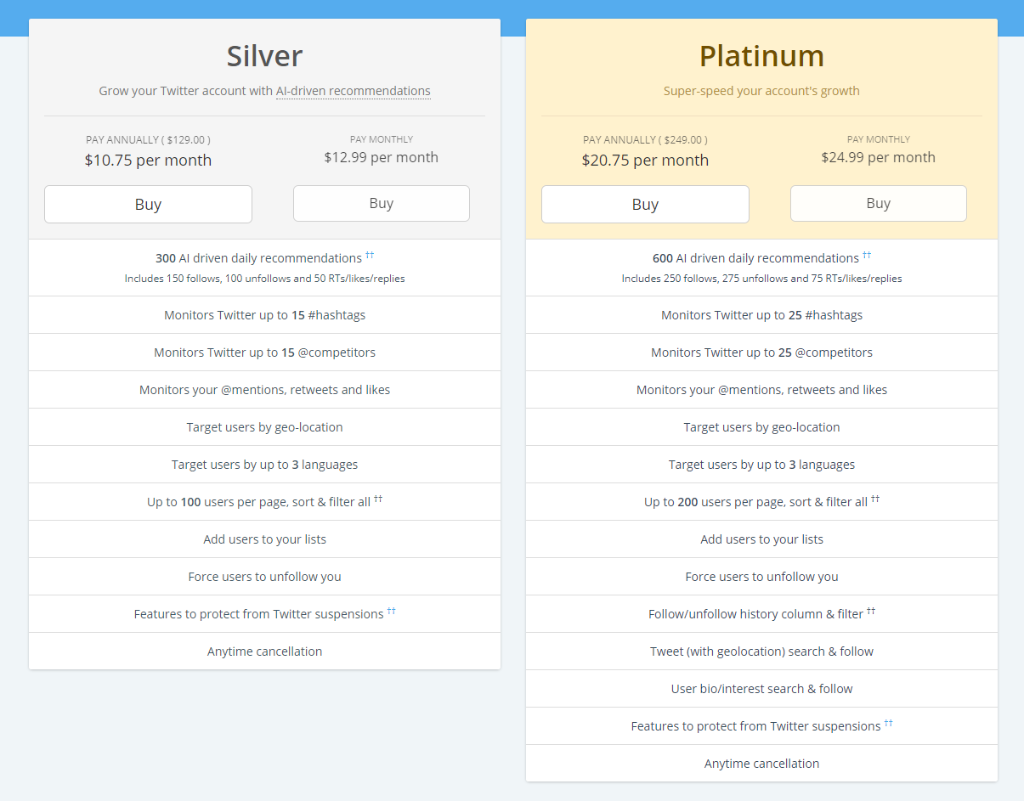 Tweepi has two different price points for you to choose from, and within these packages you have the choice of paying either annually or monthly for them. Their Silver package is going to cost you $10.75 a month if you opt for paying it annually, and $12.99 if you pay for it every month.
They say that this package can monitor up to 15 hashtags, competitors, and target users by geolocation. It can also target users in three languages, add users to your lists, and force users who aren't interacting with your profile to unfollow you.
Their Platinum package is going to cost you $20.75 a month if you pay annually, and $24.99 a month if you pay monthly, and this is going to offer 25 hashtags to monitor as well as competitors, up to 200 users per page, the ability to add users to your lists, force users to unfollow you, and a cancel anytime policy.
We think that these prices are okay, but we also think that they could be a bit better – they reflect that they aren't going to probably follow through on all of the promises that they are making.
How Did Tweepi Do on Tests?
We decided to put Tweepie to the test to determine whether they are the kind of company that you want to use for your Twitter growth or not. This way, we can give you a well-informed review from somebody who has experienced their features first-hand.
We bought their Silver plan, and to be honest we thought things were doing okay in the beginning. They asked for a lot of information around our ideal engagement, but once we started to get the engagement, things went south.
We didn't think the engagement was as relevant to our niche as they claim, and what's even worse is that some of it didn't even interact with our tweets, as promised. We don't think that they are as legit as they claim.
What About Their Team?
If you want to impress potential clients, then you need to have a lot of information on your website about your team. Otherwise, people are going to be wondering what you're hiding, and they aren't likely to want to work with you.
We don't think that Tweepi has enough information on their site about the team that is supposedly behind their features. They have lots of information about their services, but not enough about the faces behind the features.
Review Verdict
Tweepi is the kind of company that tries to hide the fact that they are a glorified Twitter bot that is going to get in trouble. We obviously don't like the fact that they can guarantee a set number of followers for your Twitter profile.
This means that you are most likely getting fake engagement. Stick with companies that you can trust when it comes to your engagement, the kind of companies that are going to put the right amount of effort into finding the best people for your tweets.
Tweepi doesn't have enough for us to confidently say that they are legit, and we don't like the fact that they have fallen out of favor with a lot of their past clients.
Tweepi Review
Tweepi is the kind of Twitter growth service that says they can help you grow your Twitter brand through the power of their artificial intelligence software.
They claim to have over one million people who use their services, and they have a comprehensive explanation about what they do on their homepage, which is always helpful.
However, recently, we've noticed that they have received a few less than ideal customer reviews online through third-party websites, so maybe it's a good time to reconsider your options.
Let's take a look at our list of the best Tweepi alternatives.
First Look
"I like how established Twesocial is in the industry as a whole. When you first visit their website, it's easy to see why they're one of the best – they always put their customers first, and they make sure not to grow accounts with fake engagement."
2. Second Best in General: Tweeteev
"If you want a solid, reliable company that knows what they're doing for their customers, then you need to see what Tweeteev is all about. I like them because they are confident in what they offer, and they're confident that they can give me real results."
3. Best For That Budget: Jarvee
"If you're someone like me who is particularly worried about how much to spend online with brand promotion, then you may want to consider Jarvee as your next Twitter growth company. These guys haven't changed their prices since they first began."
4. Best for Profile Protection: Tweetfull
"If you like the idea of having a handy arsenal of Twitter growth hacks to work with for the greater good of your account, then I suggest that you check out Tweetful. I was happy when they wanted to sit down and talk to me about my Twitter strategy because this shows me that they are thorough."
"I like the simplicity of Tweet Attacks Pro. They have taken advanced features and made them accessible to all."
Tweepi Alternatives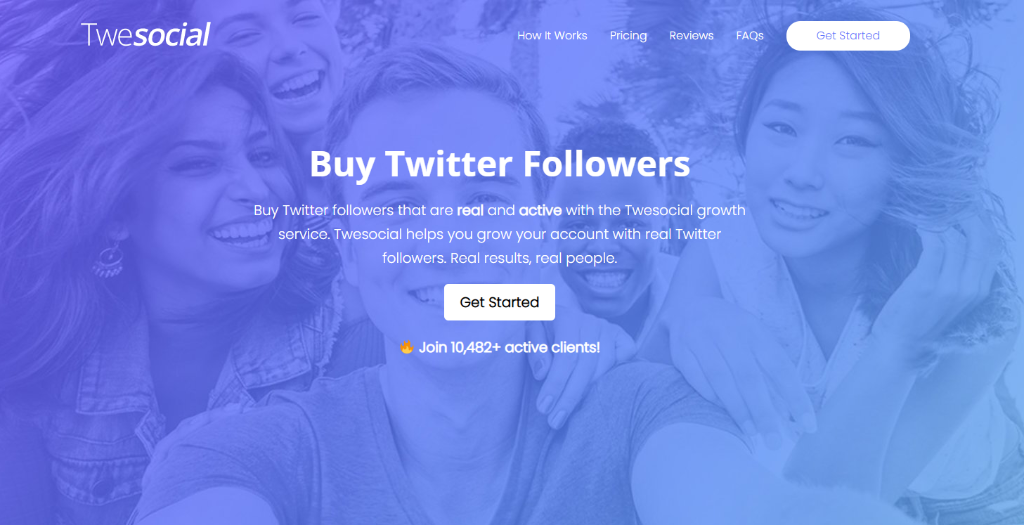 You heard it from our reviewer above – Twesocial is one of those companies that has just dominated the Twitter growth stage for a long time now.
This is because they're loyal to their customers, they stick to Twitter's guidelines, and they offer prices that you can't find with too many other companies out there. They also aren't going to sell you fake engagement, a massive bonus.
2. Second Best in General: Tweeteev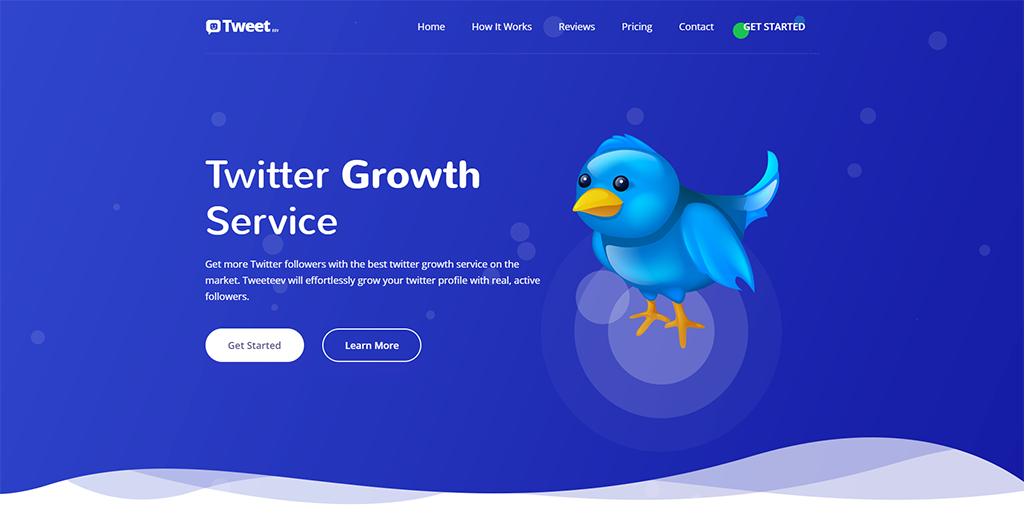 If you liked our review of Twesocial and are looking for companies that are similar to this, you'll also want to check out a company called Tweeteev, too.
You can think of them as virtually the same – they both have similar price points, and they both claim to not use fake engagement for their clients. You'll find a few more features with Twesocial, but overall they're a great option.
3. Best for That Budget: Jarvee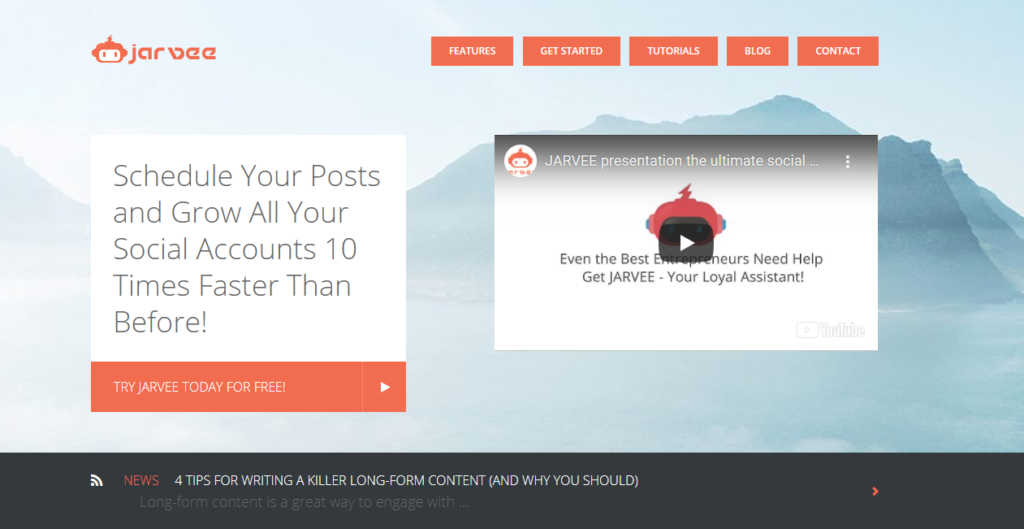 Jarvee is not only going to save you money, but it's going to save you time as well. It's going to show you how you can customize their features and grow your Twitter account without having to spend hours doing so.
Jarvee has kept its prices the same, just like our reviewer above said, since the very beginning, which means they're dedicated to really being able to help their customers out.
4. Best for Profile Protection: Tweetfull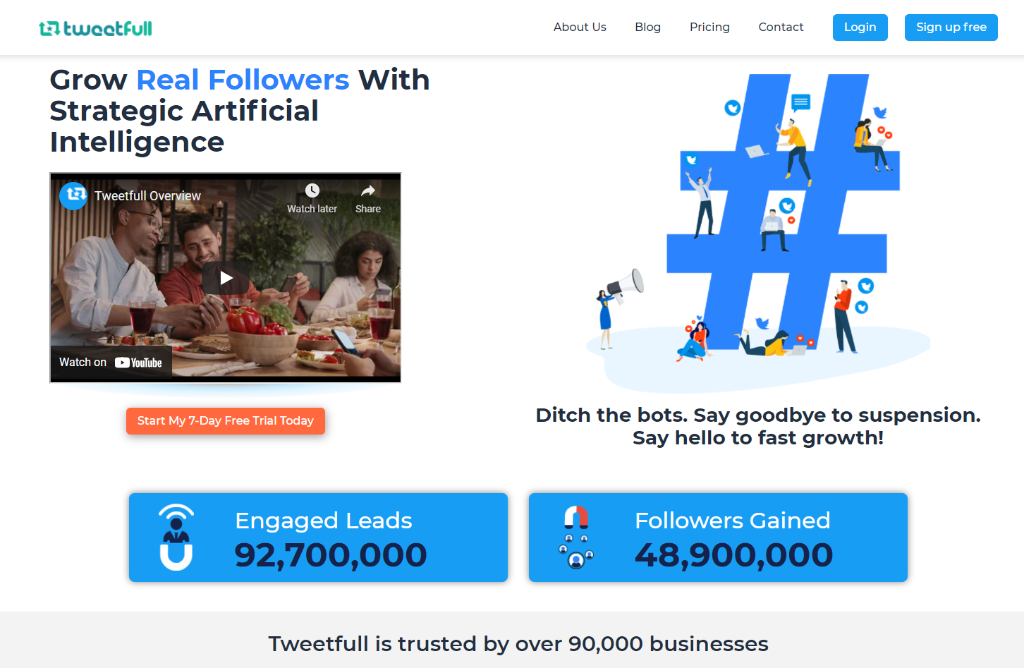 If you need a Twitter growth service that's going to truly care about how they grow your Twitter account for you, then you need Tweetfull.
This is because they want to know all about your Twitter strategy before they even ask you to sign up for anything. This way, they can find the right people and target them for you, which gives you a much better chance of success.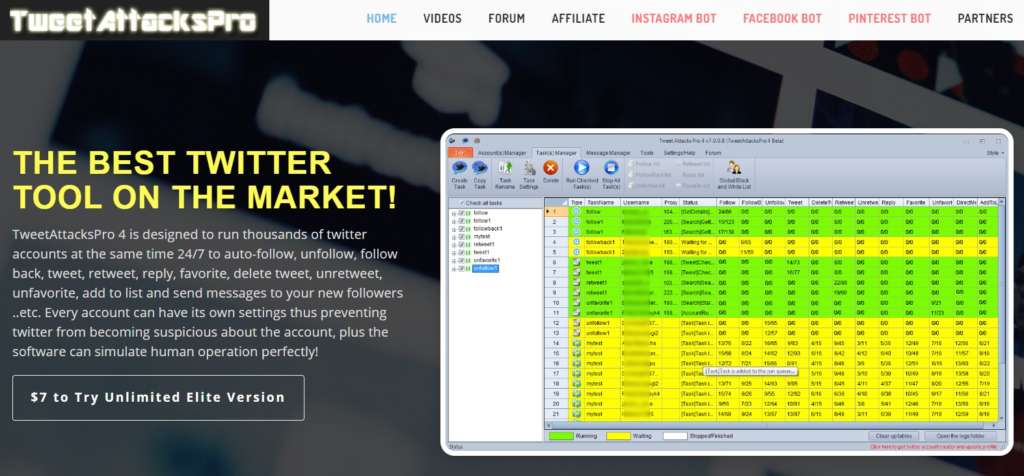 There's always that company out there that just seems to be able to do anything and everything. Tweet Attacks Pro is one of those technical Twitter companies that has simplified their advanced settings so that even if you've got no technical experience, you're still going to be able to make the most out of them.
Our Review Process
When we decide which Twitter growth services to recommend in place of Tweepi, we make sure that we are reviewing enough to be sure.
We do this by checking out at least 185 Twitter growth services and reading through upwards of 2400 customer reviews that talk about both great and not-so-great aspects.
This is how we are able to recommend to you only the very best in the business, which is going to increase your chances of success as well.