According to PwC, 46 percent of organizations have experienced fraud or other economic crimes within the past two years. This is almost every one in two businesses! This statistic alone shows why you need to do everything in your power to ensure your business and your customers do not experience fraud.
One of the best ways that you can prevent fraud is by using the cutting-edge tools that are available on the market today. So, let's take a look at some of the best.
All businesses need to get on top of fraud to ensure their company does not end up facing monumental monetary and reputational damage. Here are the best tools to assist with this:
1. SEON
When dealing with bank account fraud, SEON is an efficient and secure solution to consider. It is designed to enable you to authenticate and validate users quicker with zero added friction.
This works to augment your AML and KYC checks, protect consumer accounts, or pre-filter users so you can reduce your fraud detection and security expenses.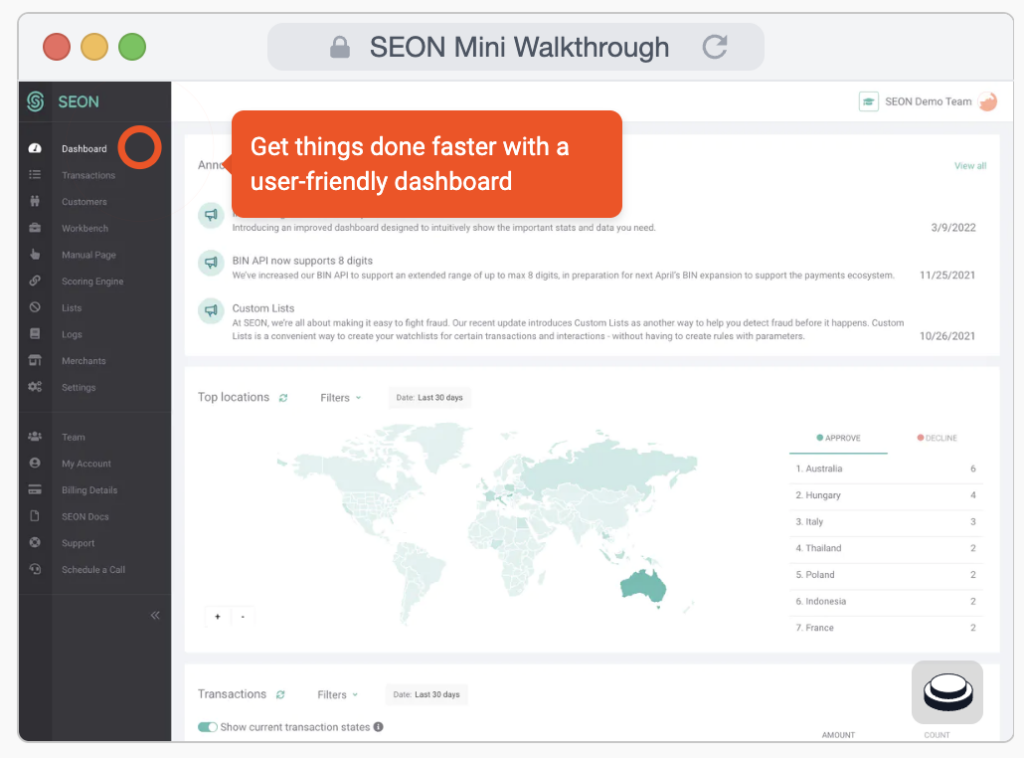 With SEON, you will know your users, even in unbanked markets, and protect customer accounts with better dynamic friction security. You can also enrich data from user devices, phone numbers, email addresses, and IPs.
You will have full control over risk rules, and you can make the most of powerful machine learning engine suggestions that are based on your historical business data.
The benefits don't end there either. As SEON is a fully modular solution, you can pick and choose the modules that are right for your business based on your fraud risk, from ID proofing via iGaming multi-accounting to transaction fraud.
2. TruValidate
You may recognize TruValidate better by its former name, Iovation. This is a great solution if you are looking for an iGaming fraud prevention specialist in particular.
Their chief product is a device recognition technology that has been designed to help with user authentication, and it is pretty much the defacto fraud detection software for those in the world of iGaming.
However, it is also prevalent in other industries too, including ecommerce, healthcare, and fintech markets. As it is part of the TransUnion ecosystem, you can expect seamless integration between all of the TransUnion services.
One of the standout features is native device fingerprinting. You can use this for checking the configurations of the hardware and software users depending on to connect to your site.
3. ArkOwl
This popular solution was developed a decade ago by Rob Daline and Mike Greiling. It then joined the NICE Actimze platform-as-a-service three years ago.
One of the reasons why you may prefer to go for this solution over the other options that are available is because it has the ability to extract data from fresh databases, including service providers, webmail hosts, who's databases, and social networking sites.
Data enrichment can be performed based on IP addresses, phone numbers, or email addresses, for instance when searching for domain data.
The pricing structure is also flexible, which means you will be able to choose what makes the most sense for your business, be it a pay-as-you-go service, prepaid bundles, or a monthly subscription.
One thing that we would say is that we would not recommend this as a standalone service for tackling fraud. It can be used as part of a multi-layered approach. However, it is not a fully-fledged, anti-fraud software, as it is not suitable for each and every fraud challenge businesses face.
4. Kount
Next, we have Kount, which was founded by Brad Wiskirchen, and has gone from strength to strength ever since – so much so that it was acquired by Equifax at the start of last year.
Kount is focused on enterprise clients, such as Chase, Staples, PetSmart, and Barclays, as well as innovation risk tech. With Kount Command, they provide everything you need for card not present (CNP) protection and monitoring.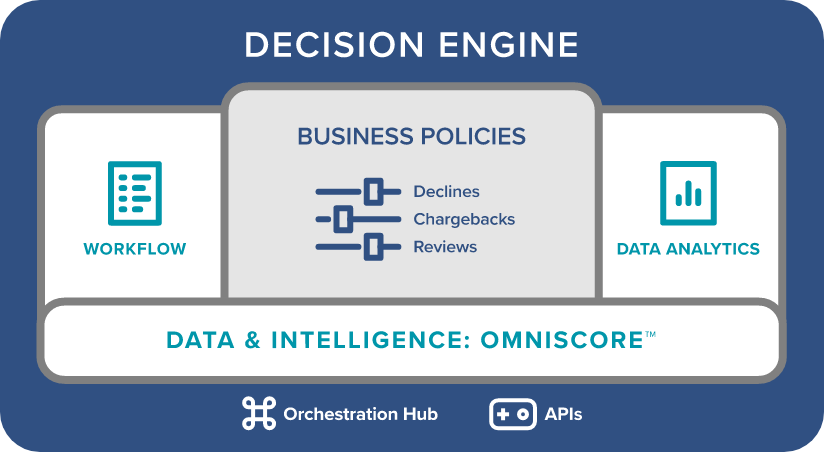 To verify IDs, you will need to purchase an add-on, which is known as Kount Identity Trust Global Network. This will capture data from 32 billion user interactions per annum. This is a service that has been provided successfully for the last 13 years, so it is very much one of the more reliable options available.
Kount Control is their account takeover prevention solution, and you have Kount Central, which was built with payment providers in mind, hence the brand's relationship with Chase and Barclays.
Their customizable and automated rules help you to tailor your approach to reduce manual review time and automate chargeback prevention. Plus, with their variety of different products available, they cater to all industries and it is likely that you will have no trouble finding the right tool for your specific needs.
5. Sift
A $1 billion company, it is safe to say that Sife has certainly been on an upward trajectory since it opened its doors in 2011. The company provides fraud protection for 34,000 apps and websites, and they boast some renowned names as clients, including Mcdonald's and Airbnb.
They offer a number of different products, yet their Digital Trust and Safety Suite is the main draw. This brings together all of their standalone API tools into one complete tool.
There is also a module that has been designed specifically for the authentication of users and to avoid account takeover incidents, which includes giving you the ability to enable two-factor authentication at the same time.
There is a Dispute Management module, which has been designed for the sole purpose of helping you to monitor as much data as possible whenever going through a chargeback resolution process.
Their Payment Protection product is also beneficial when it comes to chargeback challenges. This utilizes data from the company's worldwide network. It will assess payment data in real-time, as well as use machine learning to develop new risk rules.
6. Riskified
Our final fraud solution to consider is Riskified. This tool has a real focus on ecommerce, so it is beneficial if you operate in this sphere.
You can expect various modules and products to make the most of. This includes Deco, which leverages big data to figure out whether or not a transaction is legitimate. You also have account takeover protection in the form of Account Secure, as well as Policy Protection, which is designed to curb promo and bonus abuse.
The AI part is black box, so do not expect to get complete insights into how it operates, yet it does eradicate the need for manual work when optimizing for conversions versus chargeback rates.
So there you have it: an insight into some of the best tools on the market today when it comes to protecting your business from fraud-related issues. We hope that this has helped you to get a better understanding of what products are available so that you can better protect your business.