Quality content on Instagram increases the number of followers and monetization of your account. To get such content, the account owner needs quality photos.
Otherwise, subscribers and potential audiences will not even notice your pictures and will ignore the products. To prevent this from happening, companies need to understand what types of pictures are best to use for Instagram.
Type 1. Visually Pleasing Photos
When photos are taken with quality and professional standards, the image will gain more views. Users will ignore photos that have blurry images or a person or product not in the center of the photos.
Nice photos look aesthetically pleasing and visually attract a new audience. You can see many examples of professional photos at africa-images.
Type 2. Carousel With Several Pictures
A post carousel with good text is a good way to get your audience's attention. Most will view not only the first photo in the carousel but also the rest of the photos in the carousel.
For example, you can share a part of your personal life, show your family, or pets, or a product you need to sell to your subscribers. Also, a good option is to show several photos in the process of shooting and to put the final result in the carousel as the last one.
Type 3: GIF Images And Boomerangs
Images with movement increase the interest of the audience. If you add a moving element to your photos, a new audience will be able to see it, since there aren't many such pictures. It's also a way to diversify your content and make it memorable to potential subscribers.
With boomerangs or GIFs, you can also diversify your carousel by adding a few photos. Then users can look through all of them with interest to understand what is on the rest of the images.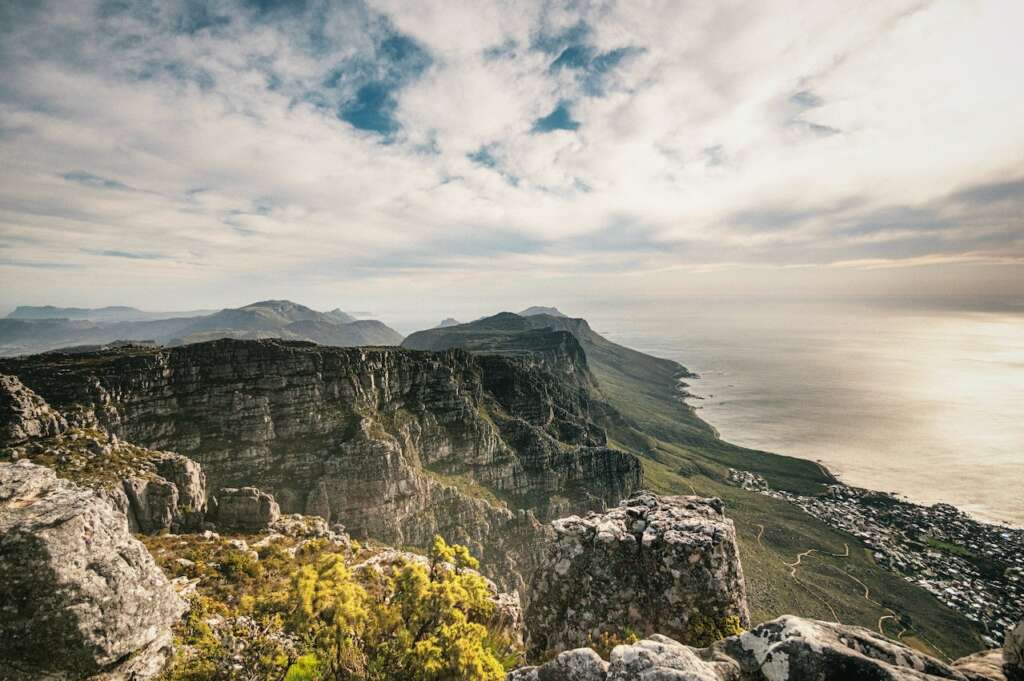 Type 4: Live Photos
Images that show you in person also help keep the vibe alive with your audience. Subscribers love it when a person shows themselves in their natural surroundings. This can also be used when promoting a certain product.
For example, when a store has opened, you can take a photo with its products at the entrance and include geolocation. Then there is a chance to increase the sales of this product.
No less a good move will be to use a home location for a photo. This will show individuality and attract customers and an audience to your Instagram page.
 Type 5: Short Commercials Using Photos
This is a good way to stand out in the market and show customers something new. Photo ads increase the appeal of the product and page among subscribers. It will also increase the reach of the audience.
The video should not be more than 1 minute. It is better if it lasts about 15 seconds. But the photos must be qualitatively chosen, otherwise, the post will not save any innovation.
Type 6. Recommendations For Users
There are a lot of Instagram stories, with photos, where subscribers share their experiences and talk about successful or unsuccessful purchases. Also, some tell secrets when buying certain products. Analyze such pages and you can understand what your product lacks.
You can also include several pictures with text describing the benefits of your product in your recommendation post. Our specialists will be happy to help you identify such pictures.
Type 7.Visual Content For The Customer
Feel free to do collaborations with other people (especially popular ones on Instagram). This is a good way to get additional publicity and grow your page on this network. Visual content gets a quick reaction from your audience.
For example, you can ask users to take a picture of the product or use it for its intended purpose. If you're developing in the beauty industry, you can take before and after photos of the procedure, etc.
It's important to have an influencer tag your page after collaboration. Then you can share the photo on Instagram and tag them with a thank you for their collaboration. Such actions will attract new clients.
Type 8. Creative Photos
Creativity is loved by everyone. No wonder there is a good response to creative images. There are a lot of Instagram posts dropping and most of them can be swiped and unnoticed. But if a creative and high-quality image was used, it would be able to attract attention even from those who were just leafing through the recommendations and posts.
Creative photos should be bright and interesting. Then they will not be overleaf without stopping their eyes at such a post. Bold and slightly aggressive photos can also achieve this effect.
Type 9. Flat Images
They are used to display a different point of view. Such technology is used by many companies when creating advertising. For example, they take photos of the product display or actions with it. It is also possible to make a photo of the materials with which you work to attract customers.
Props and different backgrounds are often used when creating flat images. If you place the subject correctly, the audience is sure to be hooked and get their attention.
Type 10.  Seasonal Photos
Whatever your product is, you should advertise it in posts at any time of the year. If done right, summer, fall, spring, and winter product photo shoots will add entourage and increase the appeal of your product. You can also use current trends and trends to advertise.
Such posts may not appeal to everyone, but they will appeal to a progressive young audience. So do not ignore such an opportunity to attract customers.
Conclusion
Applying the types of photos mentioned in our list, you will be able to significantly increase the views of your posts and the number of likes. In turn, this will lead to an increase in the audience of customers and sales of the product or service advertised.