As a company owner who has taken chiefly cash in recent years, you may have observed that more of your clients are now paying with a credit card.
Numerous surveys have been conducted by some of the UK's largest financial institutions, suggesting that over half of all payments are made with a card.
Furthermore, over 98 percent of customers have a debit card, while 68 per cent have credit cards. These statistics are mind-boggling.
Of course, as an entrepreneur, you want excellent card machines for your business.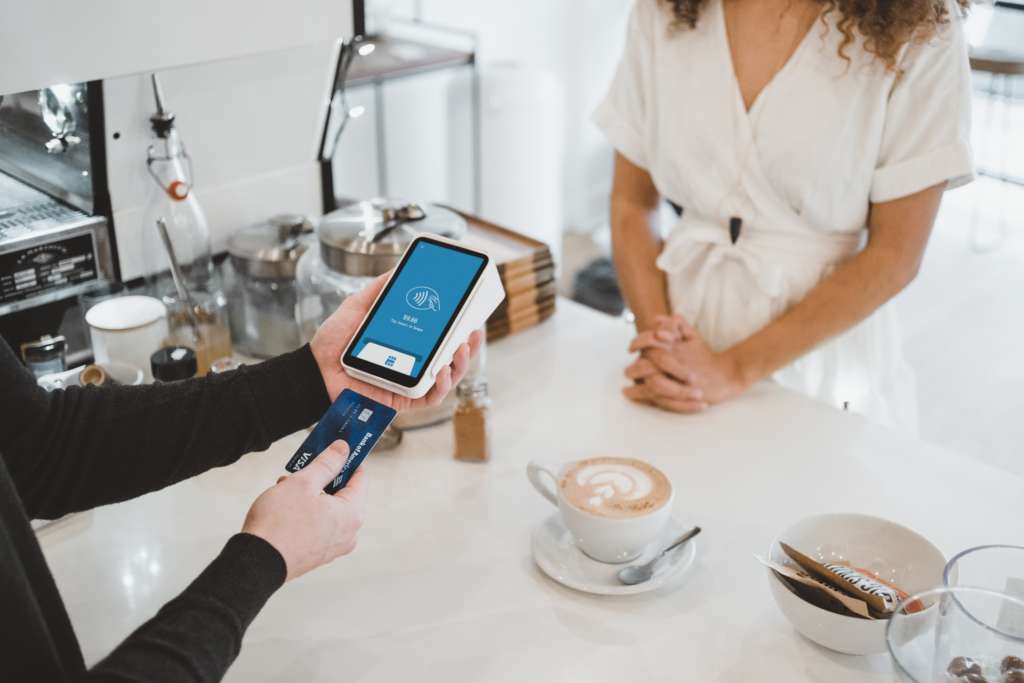 The Benefits of A Card Machine for Your Business
As we gradually make the inevitable shift to a cashless world, the importance of card readers in payment acceptance will grow.
However, what are the advantages of card machines? There are a number of them, which are explored in further depth below.
Cybersecurity and Decreased Fraud Risks
We've all heard stories of businesses being robbed of cash on-site. Furthermore, the actual movement of daily profits into a secure location.
These cash-related issues are no longer an issue with a card machine. This is because you connect your card readers to a merchant account into which all incoming money is deposited.
You, as the merchant, will be able to handle this money using your business card, which is linked to your merchant account. It also minimizes the dangers associated with dealing with cash or situations involving fraud.
Fast Transaction
Card machines provide an element of speed to the checkout process. This is due to the fact that transactions are virtually immediately completed.
The communication between the cardholder's card issuer and the merchant's acquiring bank occurs in seconds, and the transaction is either denied or accepted.
This speed decreases lineups and wait times, enhances the checkout process, and improves customer experience.
Efficiency and Improved Client Service
Another advantage of card machines is that they provide more convenience to your consumers, thus increasing the customer experience. By doing this, you are enticing them to return to your company to continue buying with you.
By accepting a popular payment option, you will no longer be turning away clients who can only pay with a credit card.
Purchases Made on The Spur of The Moment and Increased Earnings
Having cash in one's purse or wallet restricts the number of investments one may make in a single day. With a card reader, you can circumvent this constraint for your business.
Providing a card machine that accepts card payments makes your clients more likely to make impulse purchases because the cash they have on hand is no longer a constraint.
In addition, impulse purchases result in increased earnings for you, which every business owner desires.
More Accurate Analytics and Analytical Reports
Many card machines on the market include a range of reporting and analytic capabilities that allow you to track your inventory and how many sales you made, the overall value of the sales, the average value of all transactions, and which goods were the most popular and much more.
This sort of data is a fantastic method to ensure that you have adequate stock of the correct products on hand, and you'll be able to better respond to your consumers' requests.
Reduces Squabbles
When a customer presented you with a banknote with a rip or a stain on it, you were unlikely to accept it since you didn't know its origins. Or If the bank to which you would eventually present this note would take it and whether you'd be able to receive your money.
This is no longer a concern with card readers since money – both yours and your customers' – is stored in secure accounts and is simply moved from one account to another. This is one method of decreasing potential conflicts.
Enhanced Reputation
Visibly providing a choice of the most recent payment options makes your company appear trustworthy, improving consumer trust.
In addition, people are more inclined to buy with you if they believe you provide secure and reliable payment options.
Accept a Broader Choice of Payment Options.
Finally, card machines allow you to accept a far broader choice of payment methods than you would expect. For example, there are contactless cards, which your client just touches against your card terminal.
Then there are the older magstripe payments, Chip&PIN payments, and mobile wallet payments like Apple Pay and Google Pay.
Aside from that, you may take payments via Payment Requests, PayLinks, or even QR codes, enhancing security and providing more ease to your clients.
How To Accept Card Payments
Running a small business necessitates keeping a close eye on financial flow. Expanding your payment choices to include credit cards is one method to improve money flow into and out of your organization.
Allowing customers to pay with a credit card minimizes the cash flow load and removes the delays associated with check transactions. If your company isn't currently accepting card payments, changing that may be easier than you think.
There are a few procedures you must do if you want to accept credit card payments for your small company. However, once a system is in place, it is extremely simple to monitor and maintain.
Plan how You Will Accept Credit Card Payments
The first step is to decide when and how you will take credit card payments. You can, for example, accept credit card payments:
Online, in-person, or with the use of a mobile card reader
​​Selecting a Payment Processing System
When a consumer hands you their credit card to pay, it's more than just swiping the card. The customer's card and account information must be checked and processed electronically for the payment to you to be authorized.
All of this occurs digitally behind the scenes in a couple of seconds, but you'll need to deal with a payment processor to make it all work.
There are two options for accepting credit card payments: merchant accounts or payment service providers. A merchant account is a bank account that you create to accept credit card payments.
Install Your Credit Card Payment Software and Hardware.
Once you've established a means of accepting credit card payments, you may need to upgrade your point-of-sale software and hardware.
For example, if you own a physical store, you may need to acquire checkout software or install an EMV chip-enabled card reader at the cash register.
Some payment service providers will also give you the necessary equipment to collect credit card payments in-store or via a mobile card reader.
If you intend to take credit cards online, you must also set up a payment gateway.
Conclusion
While the benefits of card machines stated above are not complete, you should know some of the most frequent ones.
With the growth in card payments in the UK and elsewhere in Europe, it's essential to understand the benefits of card readers so you can make the best decision for your business.
Investing in a card payment machine may be one of the most delicate things you do for your business, from simplicity and convenience to increased sales and profitability. Also, with greater convenience