Latest remote work statistics revealed that 99% of employees would like to work remotely for some of the time for the rest of their careers.
This shows that remote work arrangements that have increasingly become popular over the past few years are no longer just a trend.
It's here to stay and will significantly change how businesses operate. For instance, some employees claimed they are willing to leave their current jobs for more flexible work arrangements.

With this, organizations need to improve their work-from-home arrangement policies. While remote work benefits companies and employees, it still poses unique challenges that organizations must address and overcome.
One of them is keeping remote employees engaged and productive despite being away from their offices. If companies invest in long-term employee engagement initiatives, businesses can reap the benefits of having a remote workforce.
Here are four strategies you can implement to keep your remote employees engaged:
Keep Communication Lines Open
Because employees don't see their colleagues or supervisors daily, remote workers can feel left out when communication between team members is lacking.
To solve this problem, ensure remote employees remain updated with what's happening in the company by keeping communication lines open.
Research showed that 85% of employees are most motivated when management offers regular updates on company happenings.
So, consider scheduling a daily or weekly check-in to see how your employees are doing with the remote arrangement. You can also ask them if there's anything you can do to help them perform their work.
Maximize video conferencing tools like Zoom and Microsoft Teams to engage with your employees virtually and make them feel they are part of the team.

Apart from boosting engagement, practicing open communication with remote employees promotes a culture of connection in your workplace, which can increase employee productivity and satisfaction.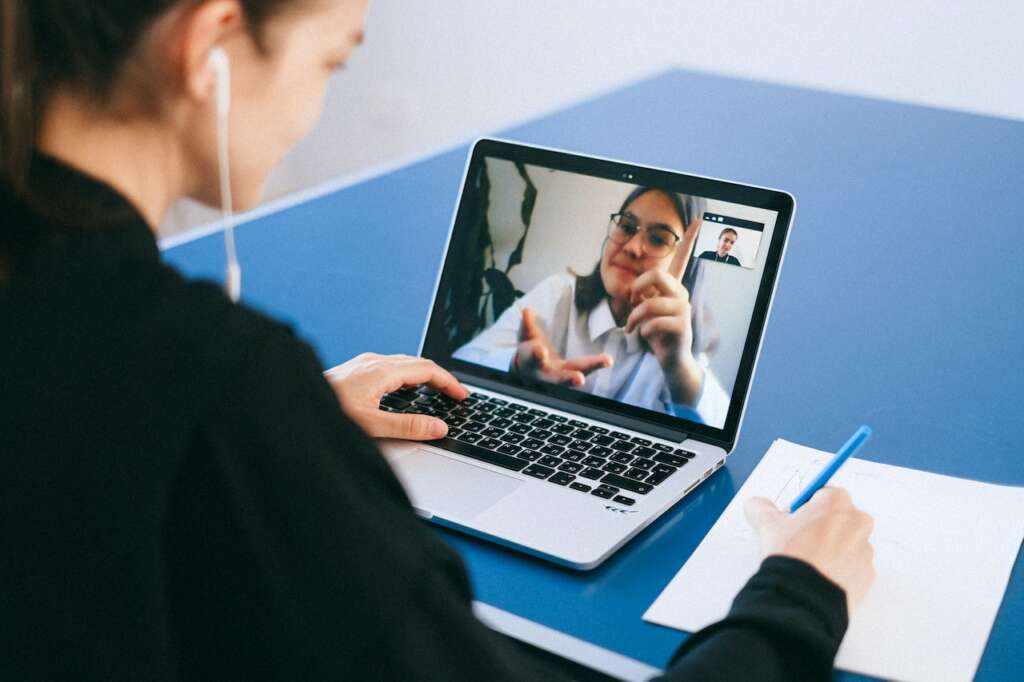 Prioritize Employee Wellness Initiatives
Even if your employees work remotely, it doesn't mean they cannot experience burnout. If you fail to acknowledge their well-being, you might eventually lose your top-performing employees.
To keep qualified and good people in your company, you must show them that you care about their mental and physical well-being.
A study found that 53% of managers experienced difficulties identifying mental health issues or burnout among their staff.
In addition, they don't have the necessary tools or confidence to engage in conversations about the topic. You can avoid this predicament if you develop and prioritize employee wellness initiatives.

There are various ways you can start your project. First, you can initiate an open dialogue with your workers online using videoconferencing platforms.
You can also conduct online surveys if they prefer to answer the questions in their free time. Once you gather their feedback, use this information to develop virtual wellness programs that address the needs of your remote workers.
Remember that your employees cannot remain engaged with your organization if they are experiencing physical or mental distress since it can impede their performance.
Host Virtual Social Events And Hangouts
Besides online meetings about work, you can host virtual social events to get to know your employees outside work. This is because social events can be a place where employees can talk with each other and discuss more casual and personal topics.
Our article on online team-building tools shared some of the software you can use to engage with your employees virtually.
It listed Slack's Donut Meetups, an online team-building event feature within the app, and Houseparty App, where you can create virtual rooms with several games like Heads-Up and Chips & Guac.
You can also use Zoom and Microsoft Teams to conduct your social event since it allows you to execute various activities, like a cocktail-making class, a virtual concert, or a biweekly trivia game.
By doing these fun social activities, you can help keep remote workers engaged and excited to be part of the team.
Recognize Employee Achievements
Lastly, don't forget to acknowledge and commend your employee's achievements during virtual meetings or on the company's messaging platform.
It's because recognizing the hard work of your remote workers can boost their engagement and motivation to work efficiently for your company.
In fact, a survey found that employee recognition was most important to 37% of employees. They also explained that appreciating your employees who go above and beyond encourages them to produce quality work more often.
The message doesn't have to be formal or grand. For example, a personal thank-you email or message can already go a long way in making employees feel valued and engaged while they work from home.