OK, so you decided to give newsletters a go. Hooray!
We've provided all the information you need to design a successful newsletter strategy below to maximize your preferred marketing channel. There are a ton of newsletter examples to choose from online.
Let's go over the essential components of effective email marketing newsletters.
Define Your Goals And Objectives
Priorities come first. It would help if you first decided why you want to use an email newsletter before you even begin to build the template. To ensure you're creating the proper messages, consider the following factors.
Identify A Target Audience
The success of your campaign depends on how well you can define your audience. To add value and deliver newsletters that resonate with your audience, you need to understand the needs and desires of your potential readers.
Consider your intended audience when writing emails, and be as detailed as possible. Think about elements like location, interests, and demography.
It can be challenging to define your target audience precisely if you want to reach a worldwide audience, but segmenting your audience (which we'll explore later) can help you send more pertinent emails to the recipients.
Determine Basic Objectives
What are your campaign goals for your email newsletter? Others seek to boost sales in their online store or invite people to future events. Some businesses produce newsletters to enhance traffic to their websites.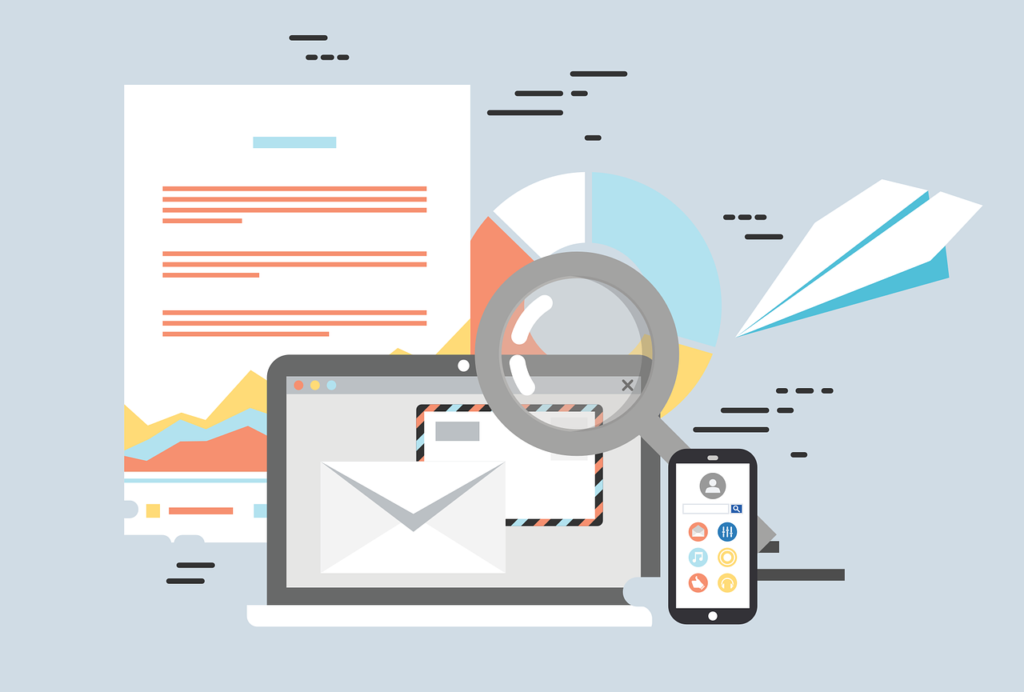 Setting goals provides your newsletter campaign direction and allows you to gauge how well your efforts are working. These goals are based on your organization's objectives, vision, and values.
After defining your objectives, it would be best if you chose the KPIs you wish to monitor. Consider some of the most common metrics measured for newsletters if you're unsure where to begin:
Newsletter subscriptions.
Email open rates.
Click-through rates (CTR).
Spam and block rates.
Newsletter unsubscribe rates.
Discover Your Focus Topics
The goals you have set are intimately related to how you plan the newsletter's subject; however, coming up with content can take a lot of work.
Examine the newsletters of both your rival companies and those of those you believe to be effective at email marketing to get ideas. This will give you ideas for fresh possible subjects, goods, events, etc.
As your newsletter subscriber base grows, you could also conduct an advance poll and invite your contacts to give their opinions.
Find A Suitable Platform For Your Newsletter
The first step in developing a newsletter is to locate a solution that can be used to make, distribute, and evaluate email marketing campaigns.
The abundance of professional newsletter solutions available on the market is both a blessing and a curse for those responsible for sending them.
One vivacity is that there are many reliable e-mail service providers (ESPs) from which to pick. However, it could be challenging to verify their legitimacy.
Acquire A Sizable Number Of Email Addresses For A Future Newsletter
It would help if you had readers to publish and distribute a newsletter. By keeping a few things in mind, creating a highly interactive email contact list is a breeze.
Never Pay For A List Of Email Addresses To Use
The same will happen if you give in to the desire and buy email addresses. Many businesses, including some that have since changed their minds, continue to believe that the size of their email contact list is crucial to the success of their marketing efforts; thus, they frequently turn to third-party vendors to increase their reach.
Do trust us on this; it's simply not true. In most cases, purchasing lists of contacts is a waste of time and money.
Since the people on such lists probably don't want to hear from you, you should expect to receive spam complaints and unsubscribe requests. As a result, your email's delivery may suffer as these lists often contain spam traps.
Website Landing Pages For Newsletters
To expand your mailing list, you can use a responsive subscription widget or create a dedicated landing page for your newsletter. You can take advantage of the full range of optimization options for landing pages on these sites.
Obtain permission from your network.
But remember that obtaining permission to add someone to your email database is a must regardless of where you get your subscribers.
Consent is critical in data protection and spam laws (like GDPR); therefore, keeping this in mind and ensuring you're following the rules is essential.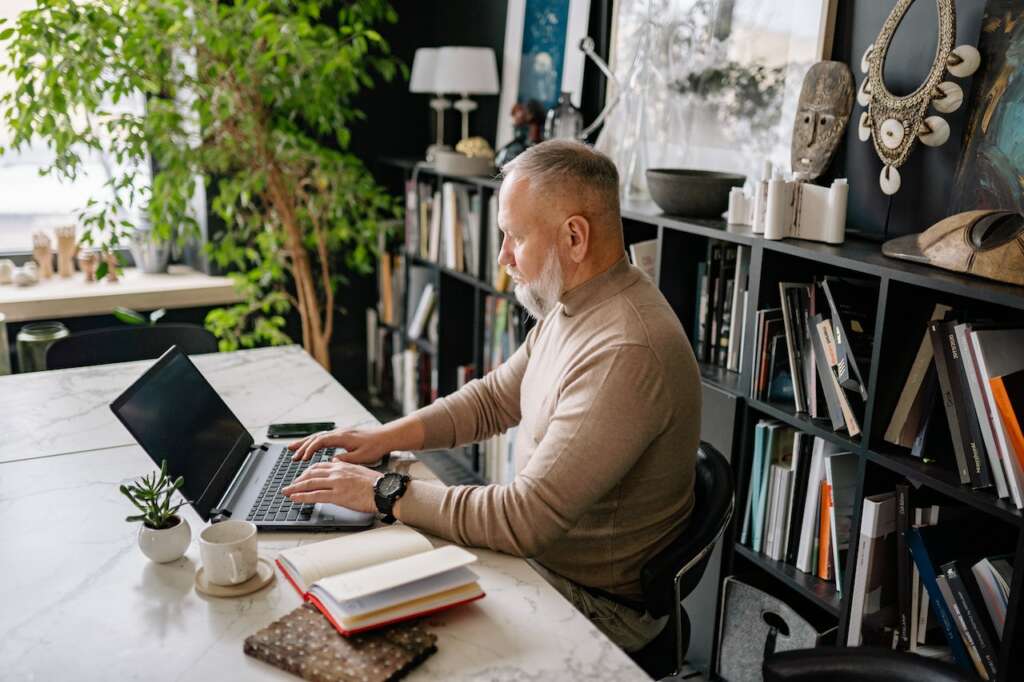 Sort Your Contacts Into Groups For More Precise Targeting
Use customer segmentation to send more relevant emails and reduce time crafting the same message for everyone. Contemplate how you can divide your consumer base into smaller groups so you can send more relevant email messages to each other.
Create Subsets For Your Email Newsletter
It's important to consider your company's needs when deciding what information to employ for list segmentation. Think about your clientele and whether any natural clusters may be created from their shared traits.
Organize Your Newsletter's Message
It's time to put your segments to work now that you have them. Consider how you tailor your message to these groups as you develop your campaign strategy.
Always consider who you're sending your campaign to ensure it resonates with them.
Here are some examples of how to tailor your message to each subsection using the various data types mentioned above as guides:
Create Enticing Email Newsletter Layouts From Scratch
Developing an email newsletter template is the initial step. Your ESP probably offers email templates you can use (ours are pretty remarkable, by the way), and you can modify them to meet your specific goals and brand's aesthetic.
You may use a pre-made or purchased HTML newsletter template that aligns with your brand's aesthetic and design preferences.
By modifying these templates to fit your unique goals and branding, you can create a cohesive email design that resonates with your subscribers and encourages engagement.
Don't Complicate Things With Your Weekly Email Newsletter
Make sure your newsletters look the same and keep them from overloading them with data. To make your newsletter more readable, leave lots of blank space.
You'll need a variety of email newsletter layouts to accommodate the many newsletters you'll be creating. It's important to maintain uniformity by sticking to the same color scheme, typeface, and visual hierarchy.
Doing so guarantees precision and competence. The material and main message(s) must be organized in an easily digestible way for the subscribers.
Put your company's logo up top, so people will know who wrote the newsletter. Include eye-catching visuals to grab your audience's attention, then back it up with succinct content and a direct call to action.
Visualize Some Hues
Always remember who you're writing for and stay true to the brand's original intent. Your return on investment (ROI) can be boosted by tailoring your choice of colors to your target audience and the current season.
The newsletter is visually improved by the use of images and other visuals. Be cautious, though! Spammers love to use plenty of images in their messages, which might hurt your deliverability.
ISPs are aware of this. Thus they frequently delete messages that contain too huge photos. Use a 60:40 ratio of text to images as a rule of thumb.
Remember to reduce their size and give the images alt tags. Remember that some people's inboxes are set up not to display photographs, so if you send an email with lots of pictures, your recipients might see ample blank space.
Using alt tags will provide them with some guidance on what they should be looking at.
Don't Be Aggressive
Be consistent with your emails' call-to-action buttons if you want users to use them. Consider your CTA to be a shop clerk.
Do you think you can put your faith in a salesperson who insists you try on a specific pair of shoes or buy a certain kind of blouse? In contrast, do you trust the helpful, nuanced, and suggestive aide? Likewise, this holds.
Check To See If Your Newsletter Supports Mobile Devices
You can only make the most of your mobile audience if you tailor your content and sales process to their devices in this increasingly mobile era.
Research indicates that at least 41% of all emails are entirely opened on a mobile device. That said, if you still need to optimize your mailings for mobile devices, now is the time to start.
Here are some of the foundational principles to keep in mind when tailoring your campaign to mobile users:
Make sure your emails are manageable for mobile viewing by sticking to single-column layouts. Make it simple for your readers to acquire a feel for the email's contents by dividing the text into digestible chunks.
To boost the number of people who take action on your calls to action and links, ensure they are prominently displayed and easy to access. Also, ensure your landing pages are mobile-friendly to maximize conversions.
If your newsletter's readers access it over mobile data, you should only send photos that are manageable to load.
Ensure your newsletter renders appropriately across various platforms and email readers. You can quickly check how your email's call to action (CTA) and other layout elements look on various devices and email applications like Gmail and Outlook.
Set The Tone And Scope Of Your Newsletter
The newsletter's content is a crucial aspect of the email's design. While this may seem like a simple point to make, many people still believe that having a slick appearance will impress their business connections.
Send A Newsletter With A Message That Is Specific To Your Audience
Plan out the messages you want to impart and think about how you'll express them to your audience, whether you gained inspiration from other newsletters or by conducting a survey.
Create a persona for your email communications and decide what stories you want to share, paying close attention to the wording.
Remember that the emails you send out should contain information that helps you reach your goals. Only a tiny subset of email messages, and newsletters can bring interest to many articles.
Remember that the vast majority of your audience will only click on your first call to action, so don't spam them with multiple promotions.
The most crucial details should be presented first, and the remainder should be arranged in a logical hierarchy behind them.
Write A Catchy Subject Line That Will Get People To Click On
The adage "you never get a second chance to make a first impression" holds regarding the subject line. If the contents of your email are wealth, then the subject line is the key to the vault.
Remember that the language and tone used should be consistent with your brand's identity. Do something different and risk failure.
The subject line of your newsletter can be spiced up by being cheeky, asking a question, mentioning the reader by name, or even including emojis.
You probably don't want others to think of you as a spammer, so try to avoid phrases that could cause an alert to be raised.
Consider The Legal Ramifications
It's against the law to send unsolicited emails; therefore, it's essential to know the rules before getting started. This necessitates the inclusion of an opt-out option in your newsletter.