A business should not rely on its current success formula. Because of all the competition, it is quite possible that your brand will be overtaken by someone else, leaving next to no room for a potential to restore the status quo.
Rethinking a marketing strategy is on the mind of many business owners, and they are trying to take an approach with an emphasis on brand awareness.
Instead of using the same marketing techniques, it is more efficient to create a long-term vision that will pay off for years to come.
Raising brand awareness is about making sure that consumers recognize your brand instead of the competition. Such consumers are more likely to go with a name they are familiar with in addition to recommending it to friends and family.
The question is how a business ought to raise its brand awareness so that the name and the logo become recognizable.
Custom Merchandise
Giving away custom merchandise is the first tip. Presenting a brand in a positive light via visual "content" is bound to raise awareness.
One of the best examples of this is custom t shirts. You can look for opportunities to give these away on social media, at local events, and so on. If there is a group event that a company's employees can participate in, then why not have them represent the brand by wearing its merchandise?
Some brands go as far as including custom merchandise as a freebie to customer orders. If someone sees you wearing a t-shirt with a particular brand's logo on it, the odds are that they will remember it since visual information is easier to absorb.
Influencer Marketing
A collaboration with a reputable influencer can be worth more than any other type of marketing. These days, top influencers make as much as six figures from a simple promotional campaign or even a one-time post. Why? Because the method works. Otherwise, influencer marketing would not exist.
People trust personalities that they follow on social media. An average consumer is too fed up with corporations and ads they see on TV or hear on the radio. It is different with influencers, however.
Now, you might not have the necessary funds to strike a partnership with an A-tier celebrity. But that is okay because you can make just as much from collaborations with micro-influencers.
Micro-influencers do not have that many followers, but they excel in engagement rate. If you have to pay 100 dollars for someone with 1 000 followers and pay 1 000 dollars for someone with 10 000 followers, but they yield the same results, there is not that much difference, right?
If anything, working with multiple micro-influencers can be more effective because different personalities are less likely to have overlapping audiences. And since micro-influencers are not as popular, it is less of a hassle to agree to a partnership with them.
As far as the promotional content goes, you need to make sure that both you and the influencer are on the same page on what you are going to promote on social media or other channels, such as YouTube.
Ideally, you want to focus on visuals and create a series of posts to make a more effective strategy. Finally, be sure that the content coincides with the brand's values and is still relevant to the influencer's demographic.
Podcasts
Podcasts are similar to influencer marketing if you treat a podcast's host as an influencer. Overall, podcasts are becoming more and more popular thanks to easy accessibility. Platforms like Spotify and YouTube have various podcast episodes available for free.
There are two ways you can approach this idea if you want to raise brand awareness. The first is to become a sponsor of the podcast.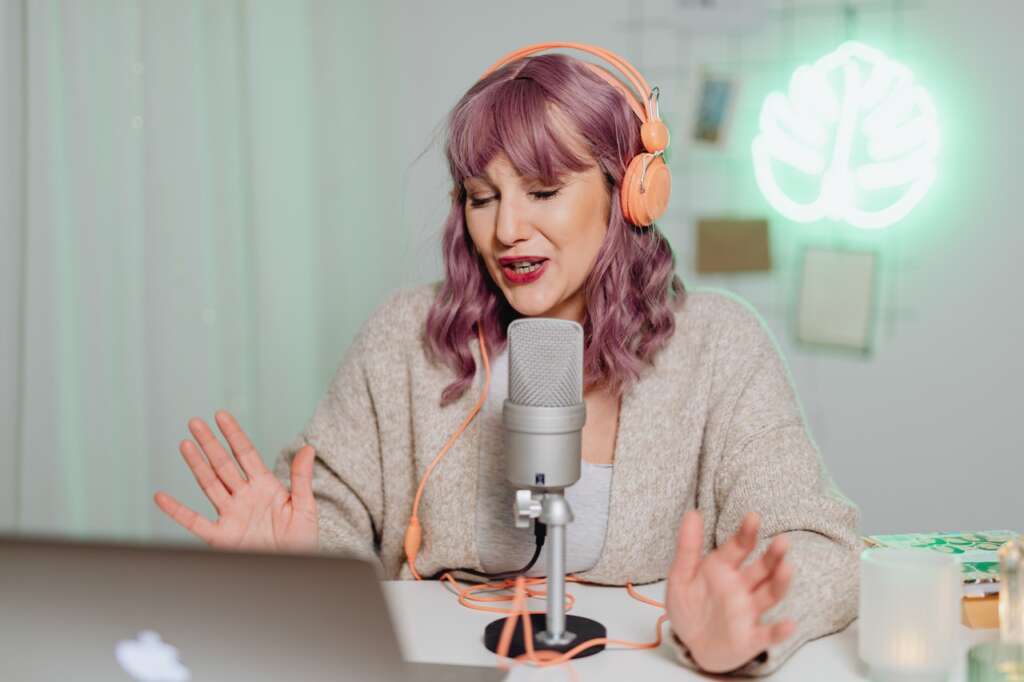 Podcast hosts have different sources of income, and one of the most common ways to monetize the content is to have a sponsor for one or more episodes. A shoutout mentioning who sponsored the episode gets the attention of the listeners.
The second option is to appear as a guest on a podcast and talk about industry-related matters while mentioning your brand now and then. Of course, going overboard with promotion often has a negative effect because listeners are likely to treat a podcast host as a sellout for allowing a brand to promote itself so much.
Guest Posting
Guest posts are another solid investment that more brands need to consider. Many treat the method as a backlink-building strategy to boost SEO juice, but the brand awareness aspect should not be dismissed.
Link building might be more about quantity and poor content quality. If a brand wishes to raise awareness, it needs to make sure that the article published on a guest's website is of the highest possible quality.
Paying for a premium guest post also costs a lot because good websites are likely to charge you unless you manage to impress them with the content quality.