Are you trying to get back your Snapchat streak lost?
This article will tell you how you can resolve the problem of Snapstreak lost.
The Snapchat app needs no introduction. Since its launch back in 2011, the platform has managed to create a loyal user base.
One of the primary characteristics of the app is that pictures or videos you send to your friends disappear by themselves once the clock hits 24 hours.
This ephemeral messaging aspect keeps users hooked and makes them keep coming back to the app for more.
While Snapchat has numerous intriguing features, one feature that has fans going ga-ga is Snapstreak.
It essentially refers to the consecutive number of days you have sent a snap to your friends.
If you are a Snapchat user who wishes to start a snapstreak but has no idea how -you have come to the right place.
This guide will walk you through the essentials of Snapchat Streak and what to do to get back snap streak lost. Keep on reading.
What is a Snap Streak and What is Snap Streak Lost?
The Snapchat Streak feature has been quite a buzzing one ever since its introduction in the 2.0 version of the app. It is almost a gaming feature that is available with the application.
Snapchat streaks, known officially as Snapstreaks, are similar to the Reddit karma feature in that they are completely meaningless in real life but a great accomplishment for individuals who have amassed enormous totals.
Snapstreaks refers to the measure of your activity on the app with a fellow user.
In order to start a snapstreak, you and your Snapchat friend have to consecutively send each other snaps for 3 days (that is when a streak starts).
Once a snapstreak starts, you will notice a fire emoji beside the name of the contact with whom you have been snapping.
Next to the fire emoji, you will also notice the number of days you have managed to keep up the streak with your friend.
If you wish to keep the snapstreak alive and not experience Snap streak lost, you must keep sending and receiving snaps to and from your friend within a 24-hour window.
If you miss the 24-hour mark, you inevitably face a snap streak lost situation.
Snapchat created Snapstreaks largely to retain users on its application and inside its community.
Snapchat has been under growing threat in recent times as Instagram has continued to devour the company's user base with its Stories feature heavily inspired by Snapchat.
Because streaks foster camaraderie, Snapchat users are eager to earn them. Furthermore, starting a streak is a lot of fun.
As a result, the Snap streak feature has led to the app's enormous popularity, but there is the risk of Snapstreak lost.
What Is the Meaning of Snapchat Streak Emojis?
Snapchat makes it easier for users to understand when they have started a streak with another user.
The app does this with the help of emojis next to the name of the contact you have been maintaining a streak with.
For users who are new to the app, the range of emojis can be perplexing.
Hence, in the section below, we will be discussing the meaning of each emoji.
Meaning of the (Fire) 🔥 Emoji
The (Fire) 🔥 Emoji basically helps in informing the user that a Snapstreak has started.
The emoji appears next to the Snapchat friend you are snapping with.
Note that you will notice the fire emoji only when you have been sending and receiving snaps within 24 hours for more than 3 days, and not when you have experienced Snap streak lost.
Meaning of the (100) 💯 Emoji
The (100) 💯 Emoji replaces the fire emoji once you have maintained a streak with a friend for 100 days.
The fire emoji will appear again after 24 hours, i.e. on the 101st day.
Meaning of the (Hourglass) ⌛ Emoji
The hourglass ⌛ emoji is essentially an alert that helps you in being notified that your Snapstreak is about to expire.
If you notice the hourglass emoji next to the contact of the Snapchat user you have been snapping with, you have nearly 4 hours left before you experience snap streak lost.
Once you snap again, the hourglass emoji vanishes and you do not run the risk of experiencing Snapstreak lost.
Meaning of the (Mountain) 🗻Emoji
Truthfully, no one has been able to decipher the meaning of the mountain emoji, which appears beside the name of the person who is maintaining a streak with you.
Some users have said that they noticed the emoji when they maintained a snapstreak for a really long time. However, a "really long time" can differ from user to user.
And, Snapchat has not officially said anything about the mountain emoji. Hence, we do not know what's the criteria for earning the emoji.
Some even say that it is just a rumor and Snapchat does not award any mountain emoji, to begin with.
You can see for yourself whether the emoji is an elaborate prank or actually an award for maintaining a streak for a long period of time.
In the subsequent sections, we will be showing you how you can start a Snapchat streak.
But, before that, let us first understand what counts as a Snapstreak.
What Contributes To a Streak?
You might be confused as to what contributes to a streak. Do all Snapchat activities add to your streak?
Definitely not. Snaps you send and receive to and from your friends are the only activities that contribute to your Snapstreak.
Along with photo snaps, you can also send video snaps since they also contribute to your streak.
Let us now go over the activities on Snapchat that do not count as a streak.
What Does Not Contribute To a Streak?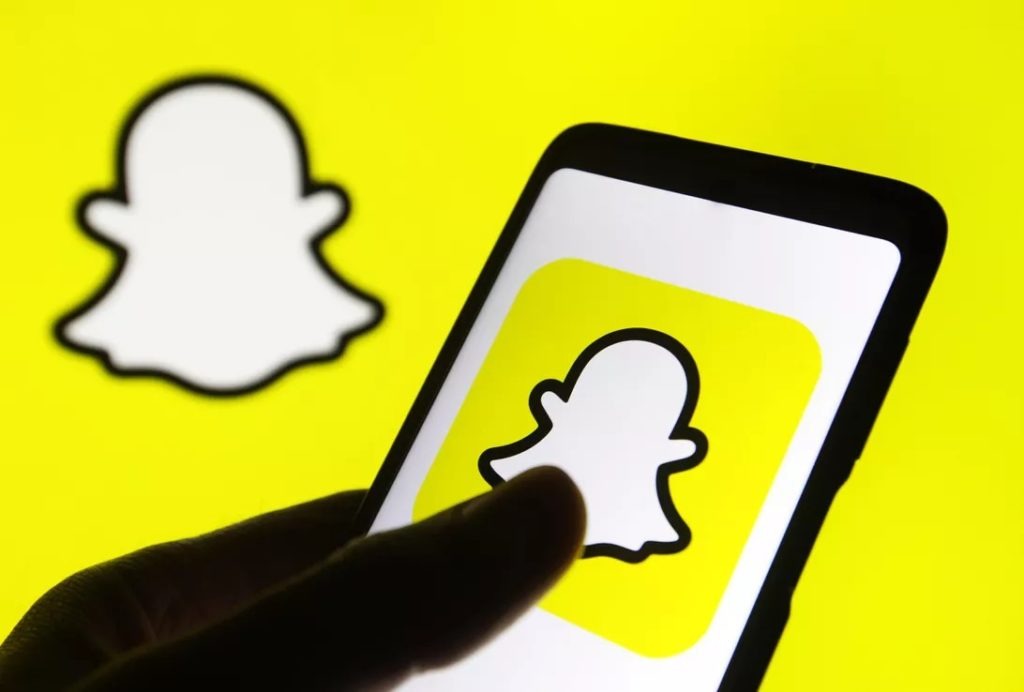 Texting
While you can text your friends on Snapchat all you want, they won't add up to your streak.
You can send messages that will disappear after a certain amount. Yet, they are not the same as a snapstreak.
Stories
Snapchat stories and Snapstreaks are two different things. Snapchat Stories is a feature that allows you to recount the events of the day using pictures, videos, filters, and effects.
These stories are available to every one of your Snapchat contacts.
On the other hand, Snapstreak is more of a private conversation you have with your friends.
Other people will not be able to know what pictures or videos you are sending to your Snapstreak friend.
Note that you can send the image to multiple contacts simultaneously with whom you are maintaining a streak but the different contacts won't know who the other recipients are.
Memories
Snapchat has a "Memories" feature which allows you to recount the events from a year ago or some other occasion.
You can repost them but keep in mind that they won't add up to your stories.
Group Chats
The users who start using the streak feature often have a misconception that sending a snap to a group chat will start a streak with all the participants of that group.
That is definitely not the case. Snaps need to be sent individually to every user.
You can simultaneously choose several of your contacts to send a snap to but you cannot just create a group and send a snap to it hoping it will contribute to a Snapstreak.
How to Start a Snapstreak?
Users who are familiar with the Snapchat app have heard the term "Snapstreak" being thrown around but a lot of them do not know how to start one or how to maintain one.
In the following section, we will show you how to create a streak on Snapchat so that you can avoid Snap streak lost.
Step 1: Take a Picture or Record a Video
When you launch the Snapchat app, go to the camera where you will notice a round capture button on the bottom of the screen.
Simply tap on it to click a picture.
If you wish to record a video instead, all you have to do is press and hold the capture button until the video is finished recording. Snapchat allows you to record a 10-second long clip.
However, if you add pictures one by one to make a video, you can make up to 60-second long videos.
Step 2: Be Creative
Once you are done taking a picture or a video, the next thing you need to do is enhance them using the filters available.
Snapchat offers several edit options that you can use. We have listed a few creative elements below for you to try out.
Text, represented by the T icon- Add Text to your photos or videos to make them more engaging so that the other person replies back to you and increases your chances of starting a streak.
Doodle, represented by the pencil icon- Draw something relevant to your photo or video using the pencil icon.
This makes the snap look more organic and also makes the whole process more fun.
Add Stickers to your snap to liven them up. The app offers a decent collection of stickers that you can use to engage your friends.
Music, represented by the music note icon- Add any music clip of choice to your photo or video. Perhaps you know a song that your friend really likes.
Add that to your snap and send it to let them know you are thinking of them!
Link, represented by the paperclip icon- You can even add links to websites on the snap.
Add a link to a site you want your friend to visit and let them know what they think about it. This makes the snap conversations more interesting.
Step 3: Send It Out
After you have added the desired effects and filters, tap on the Send option. Next, choose the friends you would like to send the snap to.
That's it! That's how you can create a snap and start your Snapstreak.
However, note that your friend has to respond too. It cannot be a one-way conversation.
Tricks for Starting and Maintaining a Streak with a Snapchat Contact
Starting a streak with someone on Snapchat does not call for much complexity, but you do have to stay level headed to avoid Snapstreak lost.
Still, a lot of users have a difficult time starting one since they do not know where to start. Refer to the pointers below.
Find a Friend Who Wishes To Maintain a Streak with You
Not everybody can be motivated to start a Snapstreak, let alone maintain one.
Even avid users of the app can sometimes not want to start a snapstreak owing to the fact that it demands consistency.
Hence, it is essential that you find users who are equally as willing as you to start and maintain a snapstreak.
The best thing you can do is take a random picture and write "Streak?" and send it to the people you think would like to start a streak with you.
Wait and see what they respond and then go ahead with it.
Wisely Choose the First Day
Do not just start a streak on a random Tuesday. Make sure that it is an important occasion such as your birthday or maybe Christmas or you might experience Snapstreak lost.
While it is not mandatory to do this, it will make the person more likely to reply to you and consequently start a streak with you.
Maintain Streaks with People You Often Interact With
There is no point in starting a streak with someone you barely talk with otherwise you will soon be in Snap streak lost.
While it can be done, there's a high risk that the streak won't last long since chances are that one of you will lose interest.
The first couple of weeks are the hardest.
But, once you reach a certain amount of days, users on both ends will get more motivated to continue that streak.
Send Blank Photos
There is no need to send high-quality photos with excellent aesthetic value.
All you have to do to maintain a streak is to send photos or videos and they can be anything- from high-quality Pinterest-inspired vacation pictures to low-quality selfies in your bed.
However, if you wish to maintain a streak- just send random blank pictures since they require no effort.
Choose a Particular Time
It is best if you choose a particular time of the day and send your snaps daily during that time.
This will create a habit and increase your chances of maintaining a streak.
Snapchat Streak Lost: What Should I Do?
Is your Snapchat streak lost? Perhaps one of you has forgotten to snap the other person within the 24-hour mark.
Apart from that, another reason for snap streak lost could be connectivity issues. Sometimes, it could even be some internal fault of the Snapchat app itself.
There's no need to worry, however, since you can easily attempt to get back your lost snapchat streak.
Simply log in to your account on the Snapchat website and go to the Snapchat Support Page.
Over there, you will find an option saying "I lost my Snapstreak". Select it and wait for the Snapchat team to get back to you.
Keep in mind that you will not get an instant reply.
Losing snapstreaks is a common problem that a lot of users face and as a result, the platform receives a huge number of complaints.
Hence, be patient and wait to hear from them.
Note that you might be able to get back your streak only if it was some kind of a connectivity issue or app malfunction.
If you lose a streak with a friend because you forgot to update it, chances are that the platform won't do anything to give it back to you.
Hence, be careful and send snaps back and forth if you wish to maintain a streak for a long time.
Final Thoughts: Snapchat Streak Lost
In this blog, we discussed Snapstreaks – what are they, how to start one, and how you can get back snapchat streak lost.
You can keep a Snapchat streak going for years if you keep the above-mentioned tricks in mind.
If you do not believe you can manage too many contacts, it is perfectly okay to stick with just one user.
We hope we have been able to help you with your problem of snapchat streak lost.