Screening resumes can be a daunting task for human resource professionals. Especially when dealing with a large pool of applicants, it can be an extremely laborious and time-consuming task to select just the right candidate for the advertised job based on their CVs.
Fortunately, there are several simple tools available to help streamline the process and make it more efficient.
Whether you're an employer, a recruitment agency, or an HR professional, read on to discover a few simple tools you can use when screening resumes for suitable candidates for a specific position.
Why Use A Resume Screening Tool?
Resume screening tools help recruiters quickly and effectively sort through large numbers of resumes to find the most qualified candidates for the job.
They are an easy way to identify candidates based on criteria such as work experience, personal attributes, academic qualifications, and other aspects that match the job description.
Basically, resume parsers eliminate the need to manually read through each and every resume from a pool of applicants. This means that with the right tool, recruiters can spend more time on other crucial phases of recruitment like interviewing and conducting background checks on selected candidates.
The right resume parsing tool can also help overcome the biggest recruitment challenges and even evaluate the effectiveness of job posts
Writing A Resume That Gets Noticed
For the job seekers out there, you probably already know that your resume is your selling tool. How you structure, format, and write it can make a huge difference in whether or not you ever hear from the recruiter, let alone get an interview invitation.
A job-winning resume should be short, concise, and tailored to the job you're applying for. It should also include measurable achievements and showcase any qualifications, experience, and skills, preferably the ones relevant to the role or job descriptions.
To make your resume stand out, using a professional and modern template is recommended. This helps ensure it looks professional and presentable. 
It's also advisable to use action words to describe your accomplishments and experiences, and ensure your final draft is thoroughly proofread to avoid typos and errors.
Simple Resume Screening Tools Most Recruiters Use
There are many resume-parsing tools out there that make work easier for employers and hiring agencies.
Some of the most popular ones include the following:
1. ATS (Applicant Tracking System)
An Applicant Tracking System or ATS is simply a software system used to track and manage various aspects of the recruitment process, including reviewing resumes.
Besides providing an easy way to store and organize resumes, ATS allows HR professionals to easily track applicants and generate reports.
An ATS can help save time and money and can help to ensure that the most qualified candidates are considered.
With a good ATS, recruiters can even automated resume screening so that the system automatically disqualifies candidates that do not meet the required criteria or those who apply for the wrong position.
2. CVVIZ
This is another popular resume screening solution that makes use of artificial intelligence to contextually screen resumes. CVVIZ is more popular among staffing agencies that need to match candidates to the right jobs.
Recruiters also use it to engage with candidates, track applications and even make job offers. It also provides helpful insights into the hiring process.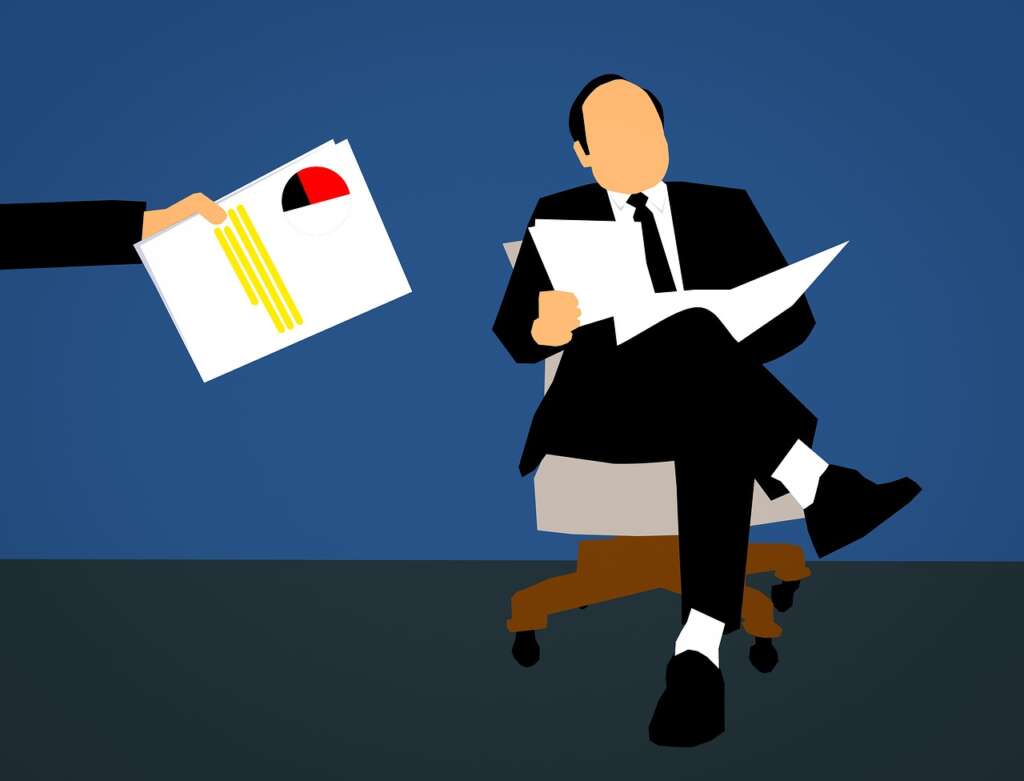 3. Zoho Recruit
Zoho Recruit is a popular recruiting tool that allows hiring teams and staffing agencies to streamline the entire recruitment process. Much like most other ATS tools, one of Zoho's top features is resume parsing, which allows you to automatically screen resumes.
It allows you to access candidate profiles with just the information you need at a glance, from skill sets to academic background, work experience, contact information, and more.
4. Skeeled
Rather than just automatically screening bulk resumes, Skeeled is an AI-powered talent acquisition software that contains additional features to help simplify the hiring process. 
For instance, it allows you to narrow down your list of suitable candidates using personality tests, motivation tests, and cognitive ability tests.
The tool contains multiple features that help recruiters make informed hiring decisions by leveraging the power of behavioral science.
5. Online Assessment Tools
Online recruitment tools like Talentprise and ClearCompany are also great for evaluating applicants on a variety of criteria, such as critical thinking, problem-solving skills, personality traits, and communication skills. This information can help to quickly identify candidates that are best suited for the position. 
Another good example is Trakstar Hire, which uses cloud-based technology to search and assess candidates, populating their resume information into candidate profiles.
These are just a few of the simple tools available for screening resumes. By using these tools, HR professionals can save time and money while ensuring that only the most qualified candidates are considered for the position.