The advent and rapid growth of remote work provides many new opportunities for companies and their employees, but it also presents new challenges in terms of management.
From email apps to team building games, having the right tools on hand is an important part of managing a remote team effectively and improving your team's internal communication, collaboration, and productivity.
No matter what type of business you're running, these seven tools can help you start better managing your remote team today:
1. Spike
If you use email for certain team communications, you know how inefficient it can be sometimes. Threads quickly get too long, repetitive, and cluttered, and conversations stall and take longer than necessary to get to the point.
That's where Spike, the world's first conversation email app, comes to the rescue. Spike syncs with you and your team's existing work email and turns email threads into chat-style conversations.
In other words, rather than having to scroll through endless threads to get to the latest replies or find pieces of information, each new reply in a thread pops up as an instant message-style chat bubble.
Not only does this eliminate the repetitive subject lines, signatures, and other content that plague traditional email threads, but it makes emailing feel much less stiff and formal. This helps you manage your remote team's work via email by helping the conversations flow.
Additionally, Spike has a variety of other built-in tools and features that make it an all-in-one communication and collaboration platform.
When emailing and chatting isn't fast or effective enough, you can send a voice message or have a video meeting right from the same email app.
There are also collaborative online notes (with integrated chat), tasks, and to-do lists for managing all your team's projects.
2. Google Workspace
Google Workspace is one of the best tools for storing and managing all your team's shared files, including documents, spreadsheets, and slide presentations.
If you and your team use Gmail for work, you already have free access to the full suite of tools available in Google Workspace, which includes Google Drive, Docs, Sheets, Slides, and more.
3. LastPass
For managing your remote team's passwords and providing different team members with access to the accounts they need, LastPass is an excellent choice.
Rather than individually sharing each password with teammates and risking them losing it, all you have to do is securely store all your passwords in LastPass.
Then, all your team members can download the browser extension and login to whichever accounts they need in a couple of clicks.
Using LastPass is much more secure and reliable than sharing passwords via emails, chats, documents, or spreadsheets.
4. QuickBooks
QuickBooks is a piece of accounting automation software. It's ideal for managing all your remote team's payroll and other recurring accounting tasks, such as invoicing and reporting.
For example, if you pay team members the same salary every two weeks and send the same invoices to clients every month, QuickBooks can do all this for you, so you don't have to think about it.
By keeping all your remote team's financial data in one place and automating repetitive processes, you free up time for other important tasks.
Plus, when tax season comes around, QuickBooks makes it easy to report all your payroll and financial data easily, quickly, and accurately.
5. Trello
Trello is a Kanban-style project management tool that is perfect for remote teams who like to track projects and tasks visually. Though originally designed for Agile development teams, Trello works just as well for marketing, sales, support, HR, and other types of teams.
You can create different boards by team, project, client, or however else you see fit, then add columns that represent different stages of progress for tasks.
Simply add tasks to the columns and assign them to the relevant team members, then move them along into the other columns as they get worked on and completed.
Trello also helps hold everyone accountable for their work and identify bottlenecks in workflows, which is more important than ever when your team members are working from different locations.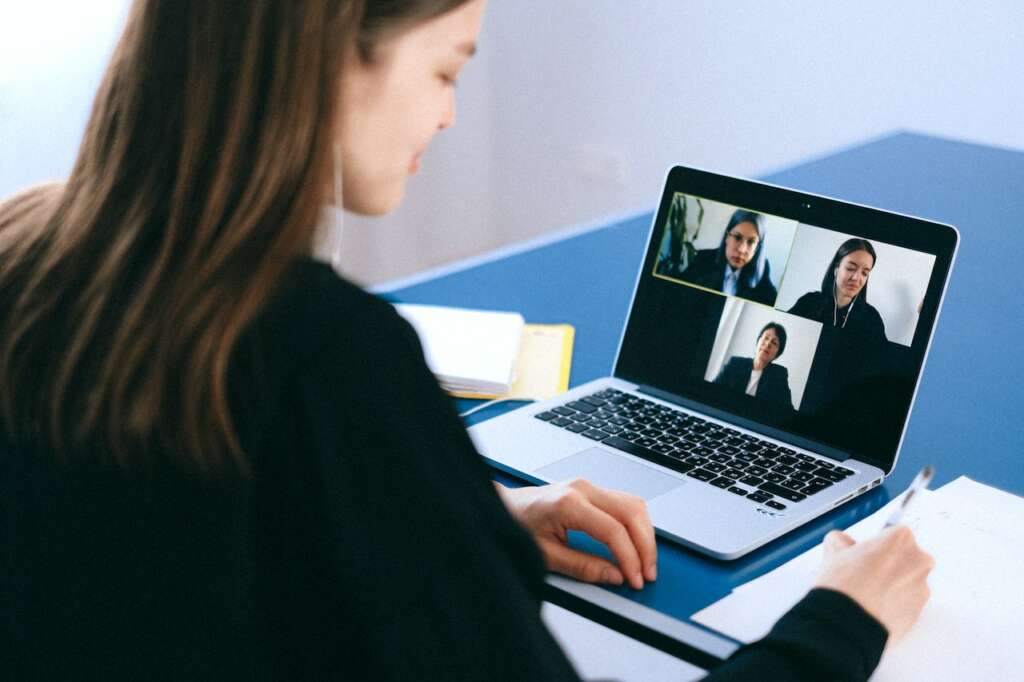 6. Kazoo
When everyone is working remotely, it can be hard to give people the recognition they deserve for accomplishments and wins.
Kazoo is a remote team management platform that lets managers call out employees for good work, and other team members can send them personal messages or add comments.
With each accomplishment, employees earn points on Kazoo that they can redeem for rewards, such as gift cards and experiences.
Kazoo is a great way to keep your team engaged when they're working from home and helps boost morale and create a sense of teamwork.
7. Loumee
Loumee is a team building platform that helps remote teams connect and get to know one another in fun ways.
The platform is full of different games you can play together, such as ice breaking games and energizing games. There are social games, puzzle games, and everything in between.
Whether you want to get everyone awake and engaged at the beginning of a meeting or introduce new team members for the first time, Loumee can help.