People create accounts on various platforms, leaving behind a trail of usernames, often without realizing the significance they may hold.
Whether you're looking to reconnect with an old friend, investigate someone's online history, or simply curious about an individual's online persona, reverse username search sites can be invaluable tools.
In this article, we'll explore the best reverse username search sites to find anyone available, helping you uncover the hidden digital identities of anyone you're interested in.
Best Reverse Username Search Sites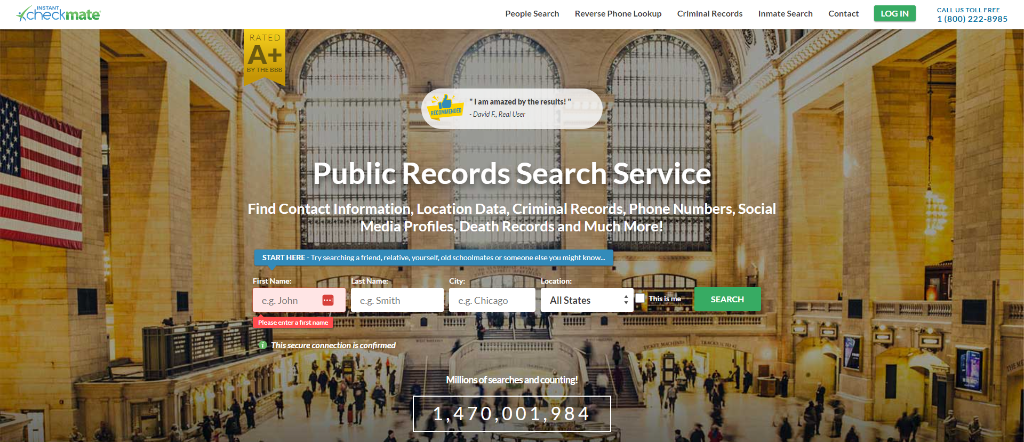 Instant Checkmate is another outstanding platform for a reverse username search to find anyone.
Instant Checkmate is a user-friendly web app that provides top-notch background check services.
Its powerful reverse username search feature sets it apart, efficiently locating all public social accounts associated with a username.
This feature is a game-changer when uncovering someone's online presence.
With a commitment to delivering swift and comprehensive results, Instant Checkmate has garnered the trust of millions of users.
Its reputation as a reliable resource for conducting thorough investigations is well-deserved.
In addition to its reverse username search capabilities, Instant Checkmate offers valuable information concerning criminal records, contact details, and social media profiles.
This holistic approach ensures that you have access to a wealth of data, making it an indispensable tool for anyone seeking to unravel the mysteries of online identities.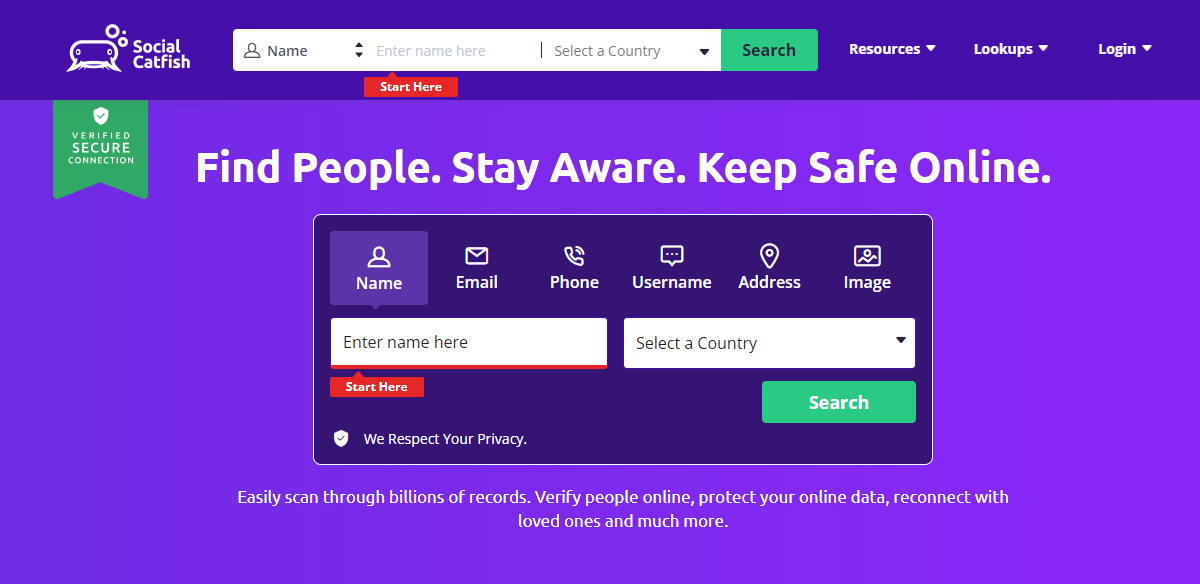 Next, it's a professional investigation service primarily designed for dating sites.
It excels in verifying people using a variety of parameters, including their names, email addresses, phone numbers, usernames, and even images.
This service becomes invaluable when you suspect someone might be hiding their true identity online.
Social Catfish can uncover the reality behind deceptive individuals.
Once the report is compiled, you gain access to a treasure trove of information, including the person's real name, address, workplace, associated accounts (even hidden ones), criminal history, and more.
If a simple username search doesn't yield wanted results, it offers an alternative: finding people based on their images.
Moreover, it provides unlimited free social network lookups with user profile viewing instructions.
For those seeking advanced access, Social Catfish expands your search horizons, encompassing a more comprehensive range of dating sites, forums, social networks, and adult entertainment sites.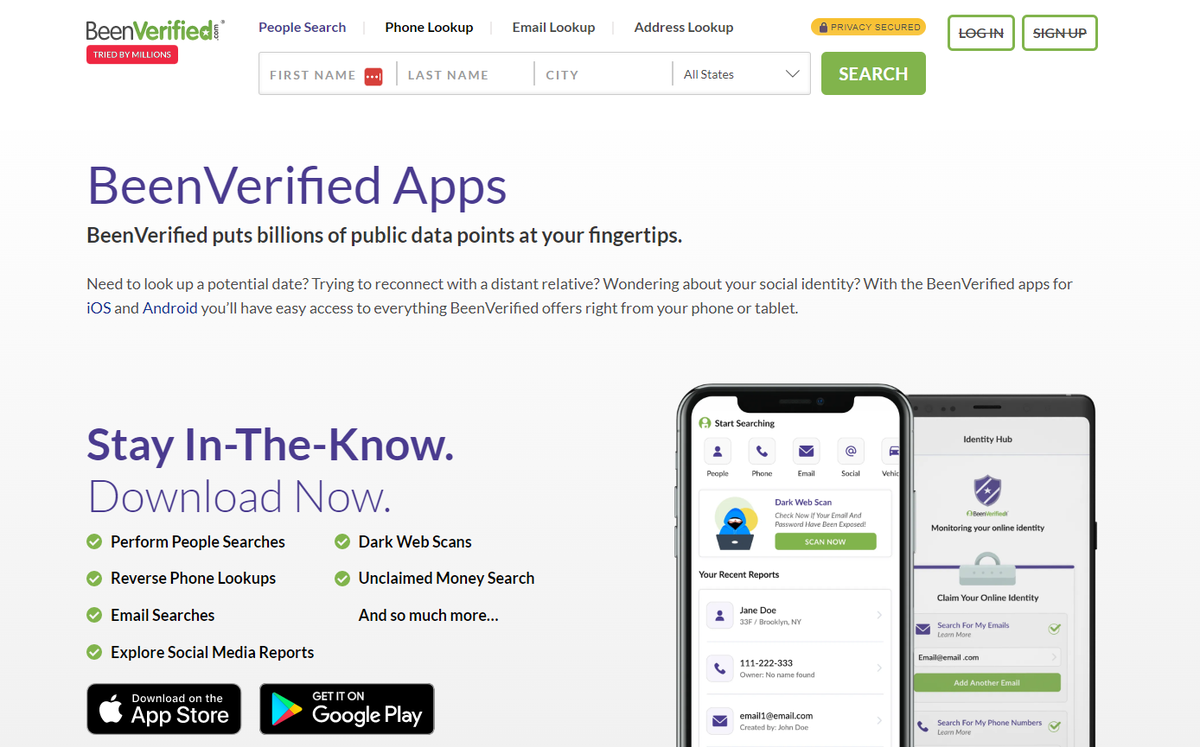 BeenVerified's reverse username search web app allows you to refine your search to get the information you want.
Whether you're looking into someone else's past or protecting your internet profile, this tool makes it easy to get important information.
BeenVerified has a significant presence in internet investigations, with millions of people relying on it.
While its services are not free, it provides various cost-effective solutions, including trial subscriptions.
It guarantees that you have access to the information you require without breaking the bank.
The revolutionary methodology of BeenVerified distinguishes it.
It blends classic background investigation methods with the power of Web 2.0 and social media to get complete results.
The combination of tactics guarantees that you receive reliable and up-to-date information, making BeenVerified an indispensable tool for anybody looking to delve further into online identities.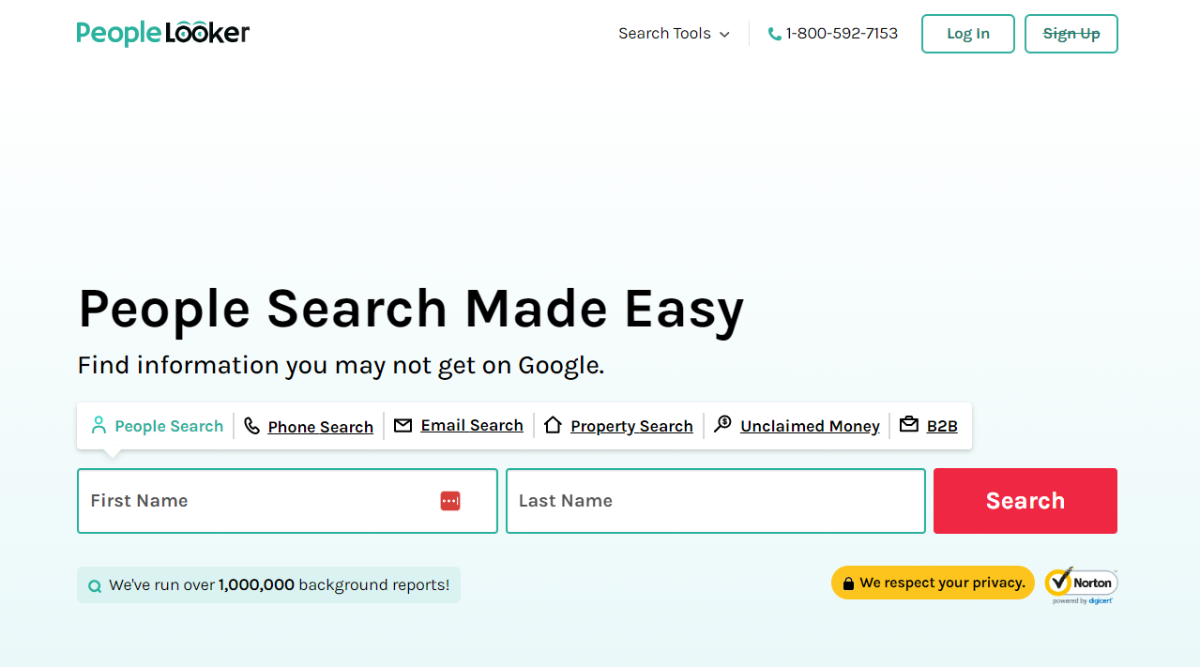 PeopleLooker is a versatile platform offering a multi-faceted approach to reverse username searches. 
Its primary mission is to provide affordable and easy access to public record info.
While it excels as a people search tool, it goes beyond that by offering a suite of six distinct products, all tailored to help you access the information you need for various aspects of your life.
Whether you're delving into someone's background or aiming to uncover the identity behind a username, PeopleLooker delivers a comprehensive set of features to fulfill your requirements.
It prides itself on its user-friendly interface, ensuring that users of all levels of tech-savviness can navigate it effortlessly.
Moreover, its extensive database adds to its reliability, making it a top choice for those seeking in-depth investigations without the complexity often associated with digital data searches.
One of its standout features is the Reverse Phone tool, which aids in identifying unknown callers or texters, adding an extra layer of functionality for users.
5. Spokeo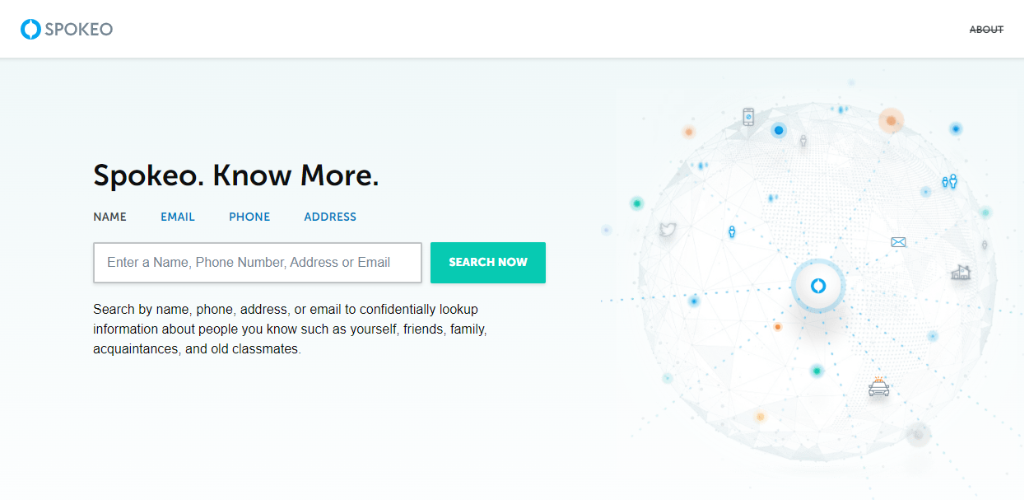 At the forefront of our list of the finest reverse username search sites is Spokeo.
Spokeo is more than just an online search tool; it's a powerhouse of information gathering.
With access to offline and online resources, the site goes beyond the basics, providing comprehensive data, including names, ages, addresses, income details, spouse names, and much more.
What sets Spokeo apart is its advanced username search feature.
It conducts live scans across various platforms, including social networks, blogs, dating sites, video-sharing media, e-commerce stores, etc.
It leaves no virtual stone unturned.
The real magic of Spokeo lies in its ability to harness deep-web crawlers, drawing from thousands of sources and performing over 500,000 searches daily.
This means you get up-to-date and extensive results.
But what truly makes Spokeo exceptional is its forward-thinking approach.
You can request future updates on your searches, ensuring that even if your initial report is sparse, you'll stay informed as new data becomes available.
Spokeo is the go-to tool for those wanting to keep tabs on someone efficiently.
6. TruthFinder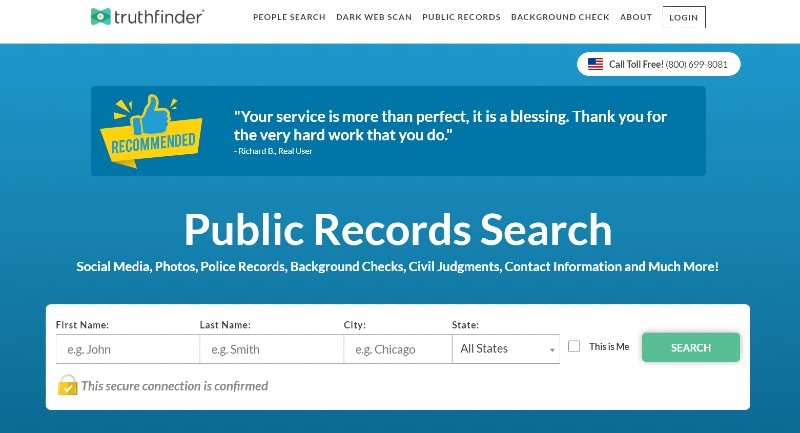 TruthFinder is a comprehensive web app renowned for its ability to search for individuals using various parameters, such as their name, phone number, or email address.
Its capabilities extend beyond basic searches to include a potent reverse username search feature.
This tool empowers users to unveil all the public social accounts associated with a specific username.
It's a valuable resource for those looking to uncover an individual's online presence and gain deeper insights into their digital identity.
One of TruthFinder's standout features is its commitment to providing accurate and up-to-date information.
Users can expect to access a wealth of data that can't be found on other sites, including criminal records, contact details, and comprehensive social media profiles.
This depth of information ensures that your search results are informative and reliable, making TruthFinder an invaluable asset for those seeking to connect the dots in the digital realm.
7. UserSearch.Org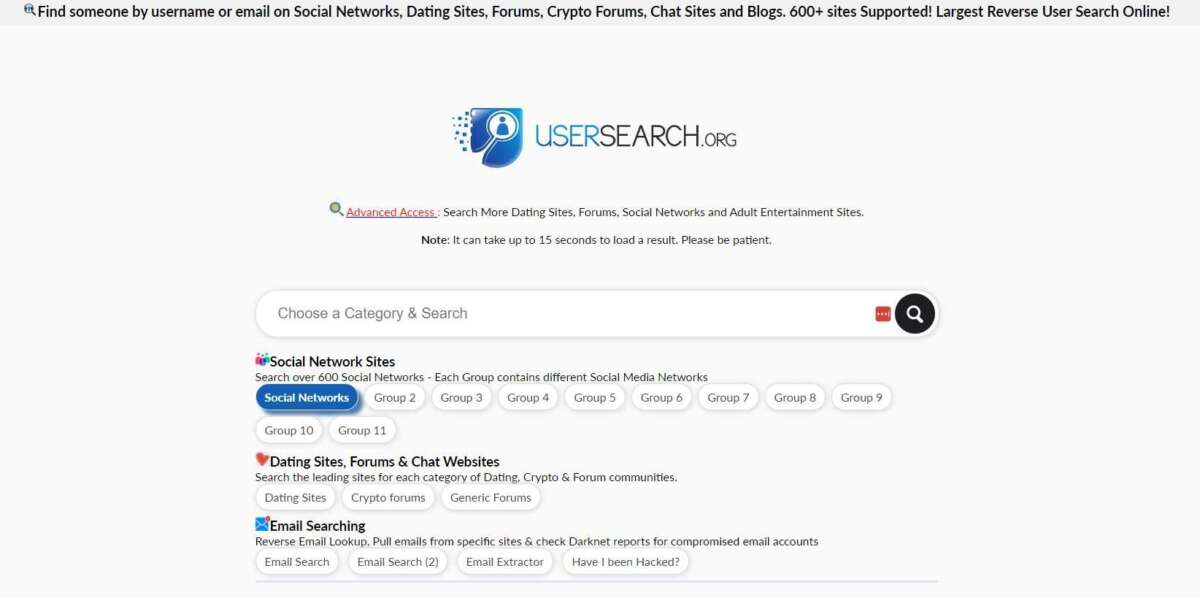 Last, we have UserSearch, a robust search engine that stands out as one of the leading platforms in this field.
UserSearch boasts an impressive capability to scour hundreds of websites and databases for valuable information.
It proudly claims the title of being the most extensive reverse username search tool available on the internet.
While it operates on a membership-based model, it does offer a limited number of free searches, making it accessible to a wide range of users.
This platform excels in searching for individuals on lesser-known websites, such as forums and niche communities.
It diligently scans through forums, chat platforms, dating websites, and an extensive list of over 600 social media networks to unearth information.
If a person has maintained the same username across multiple online platforms, UserSearch's comprehensive approach increases the likelihood of finding them.
For those seeking to cast the widest net and check as many sites as possible, UserSearch is an invaluable resource in reverse username searches.
Selecting the Best Site for Reverse Username Searches
You should consider several criteria while selecting the finest reverse username search site:
User-Friendliness
A good website should be simple and provide clear instructions for its search functions.
Look for platforms with an easy-to-use UI.
Search Precision
The precision of the search results is critical, as the finest sites give accurate and up-to-date information on the usernames you're looking for.
Size of the Database
A more extensive database increases your chances of discovering the information you want.
Reputable websites update and grow their databases on a regular basis.
Speed of Results
The speed with which a reverse username search site returns results might be key for you, particularly if you want information quickly.
Look for sites that offer rapid and efficient searches, ensuring you acquire the information you need as soon as possible.
Cost and Subscription
Consider your budget and how frequently you intend to utilize the service.
Some websites provide basic searches for free, with the opportunity to purchase more extensive reports or subscribe to a premium service.
Frequently Asked Questions
Are Reverse Username Search Sites Legal?
Yes, reverse username search sites are legal to use for personal purposes.
They are powerful tools for accessing publicly available information. 
We need to emphasize that using these sites with malicious intent or infringing upon someone's privacy is unethical.
Do These Sites Guarantee 100% Accurate Results?
While reverse username search sites strive for accuracy, the results they provide can vary based on the information available. 
The accuracy of the results depends on factors such as the completeness of the database and the individual's online footprint. 
Users should interpret the findings with an awareness of potential limitations.
Is My Personal Information Safe when Using These Sites?
Reputable reverse username search sites prioritize user privacy and data security. 
They employ stringent measures to protect the information they gather and their users' privacy. 
Can I Use These Sites for Business Purposes?
Many businesses utilize reverse username search sites for legitimate purposes, such as conducting background checks on potential employees or business partners. 
However, businesses must comply with legal regulations when using these tools to ensure they do not infringe upon individuals' rights or engage in unauthorized data collection.
Conclusion
Whether you are on a quest to reconnect with long-lost friends, seeking to safeguard your online interactions, or performing due diligence through background checks, these platforms offer a remarkably efficient means of unearthing information about anyone in the online sphere.
By using these platforms, which are often called the best reverse username search sites to find anyone, you can find a lot of digital clues that lead to the online identities of people who may have left no other traces.
It's a testament to the power of the digital age, where information is readily available at your fingertips.
However, it's vital to utilize these tools responsibly and ethically, respecting the privacy of others and adhering to the law.