Being excellent at what you do is everyone's office goal. And no matter how skilled you are, there is always room to grow. Whether an employee or manager, you must always search for ways to enhance your abilities and learn different ways to improve your work performance.
In this article, we will explore different ways that you can improve work performance and do your tasks more efficiently:
Set The Right Expectations 
Before you start your work or a particular task, it is important that you have the right expectation. With realistic expectations, you will be able to achieve your goals because they are doable, and you are just shooting for the stars.
It is better to think clearly and set your goals because it will motivate you to get the work done, and you won't be disappointed with the results. 
Organize And Plan 
Once you have set expectations for yourself, it is time to work towards your goals. For that, you need to plan and organize your tasks. Before you start your day, list the number of tasks you need to accomplish by the end of the day.
These scheduling ideas can help you plan and organize your work efficiently without any hassle. Without setting a structure for your work flow, you will not be able to do your work smoothly.
Once you create a checklist, organize the priority from the non-essentials, and then focus on getting the urgent ones first. You can also use different management tools to complete your work promptly and systematically.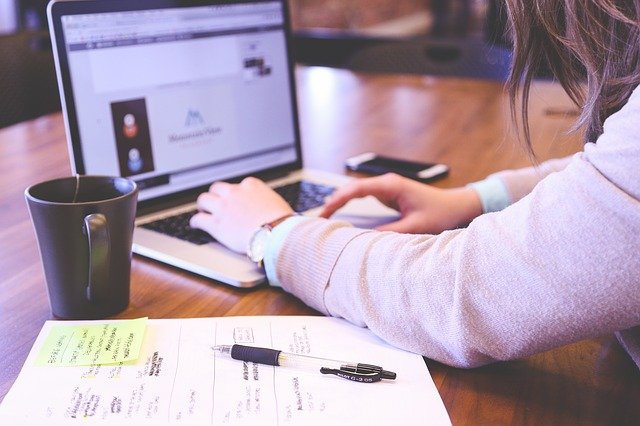 Avoid Distractions
Distractions and interruptions at work are the worst because they distract your focus from your tasks. We, humans, love to socialize, and it's nothing wrong, but if not managed well, it will negatively impact your work performance.
You can do many things to avoid these struggles, like muting your notifications, learning to say no to colleagues, working in an isolated area, and so on. 
Sometimes even the smallest interruptions can delay your work; we all know how annoying that can be! So if you want to socialize in between, create a schedule, so you do not waste time and cause a delay in any of your projects, tasks, or assignments.
Healthy Work-Life Balance
After a long day's work, you must disconnect entirely and connect with your personal life. Doing so will allow your mind and body to unwind from the stress and relax.
Taking on hobbies or visiting places outside work will increase your creativity and prevent you from burning out. Taking care of yourself outside work will keep you active and energized, which will enable you to be more productive at work.
Manage Stress
As mentioned above, working too hard or too much can stress you out, influencing your work performance. It may not allow you to think straight or finish the tasks on time.
As an individual it is your duty to find ways to relieve this stress so that every time you go to the office, you will be able to work at your optimal level. Eating the right food, exercising, walking, sleeping better, etc., are some ways you can manage stress.
Reduced stress will also prolong your life and age better. Regarding age, nicotinamide adenine dinucleotide or NAD+ is a compound that helps you age gracefully and improve your health on different levels, read to know more. 
Understand Strengths And Weaknesses 
We all want to be perfect in our jobs and give our best but identifying your strengths and weaknesses is key to your growth. First, you need to identify your strengths and understand which part of your work you enjoy.
Once you do that, you can then focus on things that are weaknesses. By doing so, you will be able to organize and plan your daily tasks accordingly so that you can work better.
Please make a note of things that you need to work on and improve on them. Determining your strengths and weaknesses will also help you evaluate your own performance and help you take on the right tasks in the future. 
Be On Time 
The best way to give your best at work daily is by being on time or before. Having a few minutes to relax before you start work can be helpful. Because once people start coming in, relaxing in the crowd can be difficult. Another benefit is that you have the opportunity to finish work early and head out soon.
Final Thoughts
Focusing on these points can improve your work performance and become a better employee. Are you working remotely? Here are some essential tools that can help you manage your work better and even improve productivity.