Summer is virtually everyone's favorite season—the sun is bright, people are out and about, and everyone is ready to head out on holiday. Besides, it's the best season for companies to do a bit of advertising.
Namely, the summer season offers plenty of promotional advantages. For one, it gives companies a ready-made theme for their campaign that is both positive and eye-catching. Secondly, because of the plethora of summertime activities, companies have a bunch of products they can include in their seasonal giveaway.
These circumstances save businesses from having to come up with items they will include in their campaign. On the contrary, this situation gives them access to many practical products customers will use and even save for their next summer break. So, in honor of the upcoming sunny season, we've compiled a list of 17 summer giveaway ideas companies should take advantage of this year.
17 of the Best Promotional Giveaway Ideas
Promotional giveaways are an essential part of a marketing strategy for brands looking to capitalize on summertime fever. Traditional ads may look impressive, but they offer very little substance. Not to mention that if a brand is too pushy with its ads, it can end up putting the customers off. 
So, to avoid getting on their customers' bad side, companies should do things old school. But what products should a brand include in its summer giveaway? Though some may think a seasonal campaign doesn't have many things to offer, this opinion couldn't be further from the truth.
The summer season offers plenty of products a company can customize to make their brand hot!
1.   Sunglasses
When someone says summer, a few things come to mind—the beach, good weather, and a nice pair of shades to tie it all together. Sunglasses may be among the most quintessential summertime products out there. In fact, they're a necessary item in every beach bag since they help shield the wearer's eyes from harmful UV rays.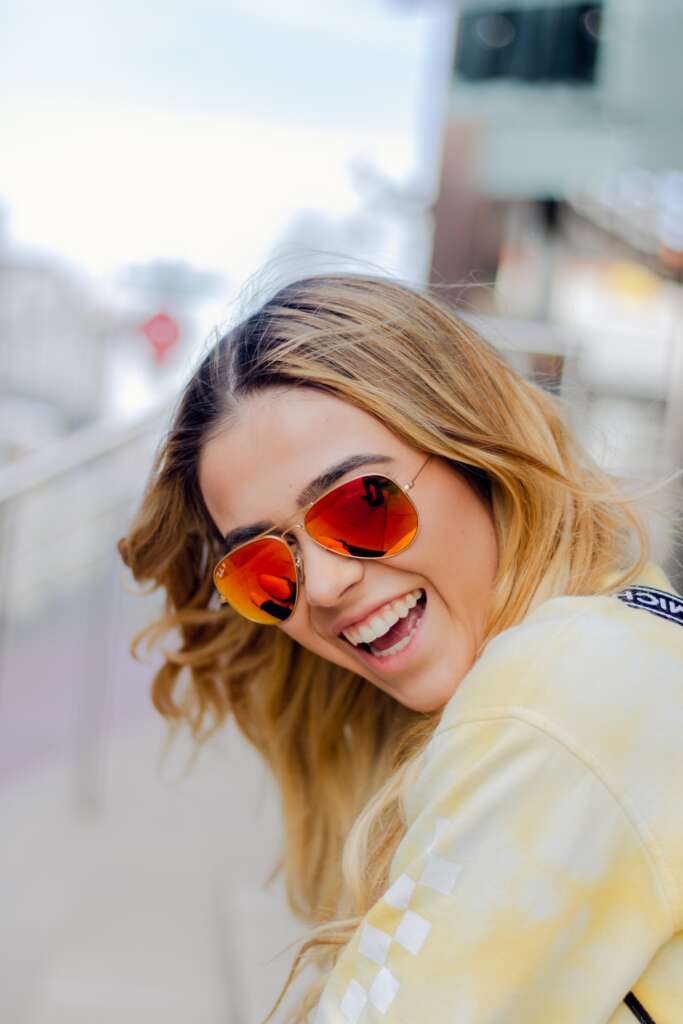 But apart from being useful, they serve another, equally important, purpose. Namely, sunglasses make the wearer look 100% cooler—especially if companies add attractive custom designs to them. And with the help of wholesale retailers like GoPromotional, brands can add their logo and slogan. and other information on the glasses. This will not only increase their visibility but also widen their aesthetic appeal.
2.   Stainless Steel Tumblers
With the summer months comes the unbearable summer heat—and with it, the need to stay cool. Therefore, one of the best promotional products companies can give out is a custom stainless steel tumbler.
These bad boys are useful for keeping drinks cool while lounging at the beach. Plus, they're made of stainless steel, which means they're both corrosion and damage-resistant. Talk about a promo product that will last for ages!
3.   Tritan Tumblers
Another round of tumblers! But this time, instead of stainless steel ones, we have Tritan tumblers. Tritan is a type of BPA-free plastic that is impervious to impact.
Therefore, customers can take their tumblers on the go without having to worry about breaking them during transport. What's more, Tritan is very easy to dye. So, companies can order their custom tumbler set in ten colours—clear, blue, charcoal, green, lime, orange, pink, purple, red, and yellow.
4.   Koozies
After equipping customers with Tritan tumblers, all that's missing is a custom pair of koozies to keep the drink cool. For the uninitiated, koozies are insulated sleeves designed to thermally insulate a drink container.
Users can simply slip them around their preferred type of glass and enjoy their iced beverage without worrying about it getting warm too quickly in the scorching heat. What's more, koozies are easy to customize. These neat little sleeves come in a variety of shapes and sizes that can fit any drink container, from slim cans to bulky coffee thermos.
5.   Water Bottles
Tumblers, koozies, and now water bottles? Hydration really seems to be a theme on this list. However, this is intentional. The summer months are definitely a time when people should be mindful of the amount of liquid they drink.
So, why not advertise with some branded water bottles? They're fun, simple products that brands can easily customize. Plus, everyone needs them, so they have enormous promotional power.
6.   Insulated Bags
Summertime outings don't involve just drinks—there's also plenty of good food to stave off the summer heat. But just like with drinks, it's important to keep food cool, so it doesn't spoil. In these situations, branded insulated bags are a lifesaver.
These soft coolers ward off the pesky summer heat and keep the food fresh for hours. Certain types of coolers also feature fun add-ons, such as built-in speakers, which are perfect for a mini beach party!
7.   Hard Coolers
Soft coolers may be easier to carry, but in terms of durability, they have nothing on hard coolers. Hard coolers are made from a waterproof fabric and a thin layer of insular plastic.
Their sturdy design makes these coolers pretty resistant to any external damage. So, when it's time to go on a fun boating adventure out at sea, having a hard cooler on hand to safeguard the drinks and snacks will be a smart move.
8.   Beach Balls
What's a trip to the beach without a beach ball? Custom beach balls are a simple yet effective way for companies to keep their customers entertained. Plus, they're especially appealing to children, which is always a bonus for brands that want to foster a family-friendly image.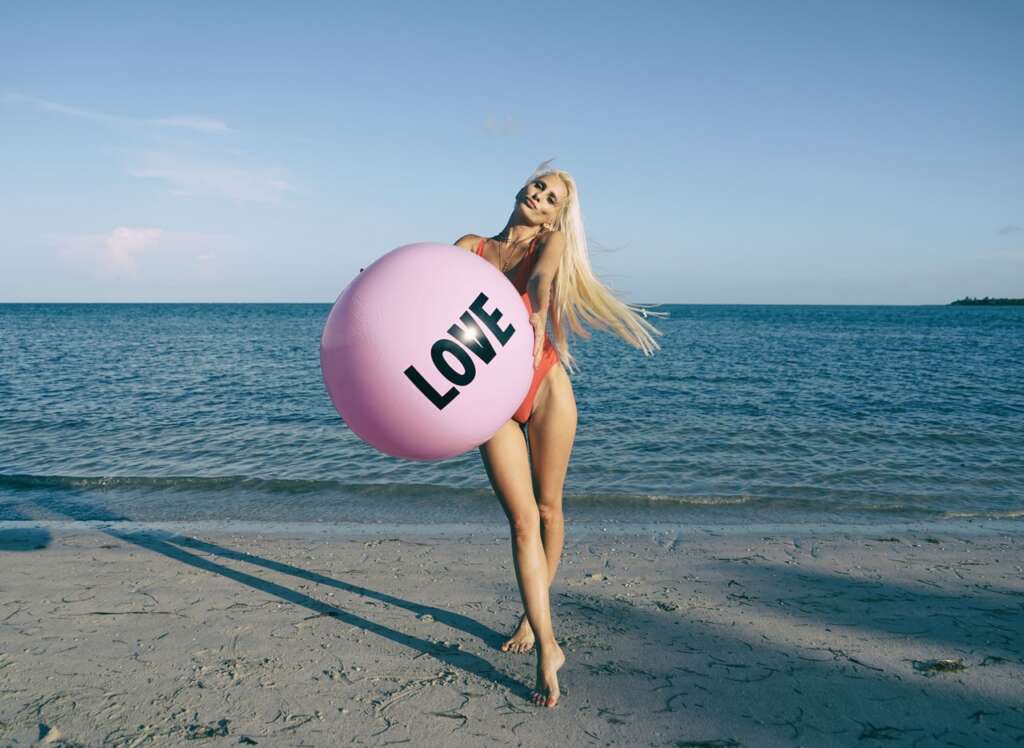 9.   Beach Towels
While the beachball is there to secure some entertainment, a beach towel is there to provide relaxation. But, beyond being a useful item to bring on a beach trip, a towel is also a useful product all year round.
Customers can take them on family picnics, to the gym, or to their next yoga class. Overall, they're a subtle way to get the brand in front of as many eyes as possible.
10.  Custom Tank Tops
The best part about summer is getting to don a tank top and show off those ripped guns. However, even if people don't have the assets, tank tops still make for a fun summer-themed promo product. They're light, comfortable, and easy to customize.
Companies can order them in different sizes, as well as choose different fabric options like cotton, cotton-poly blends or sporty mesh.
11.  BBQ Sets
Nothing brings the family together like a summertime cookout. So, for brands looking to get in on the action, there is no better giveaway product than a custom BBQ set. It can include everything from spatulas to brushes and forks, all the way up to a quality spice rack. Talk about a delicious marketing strategy!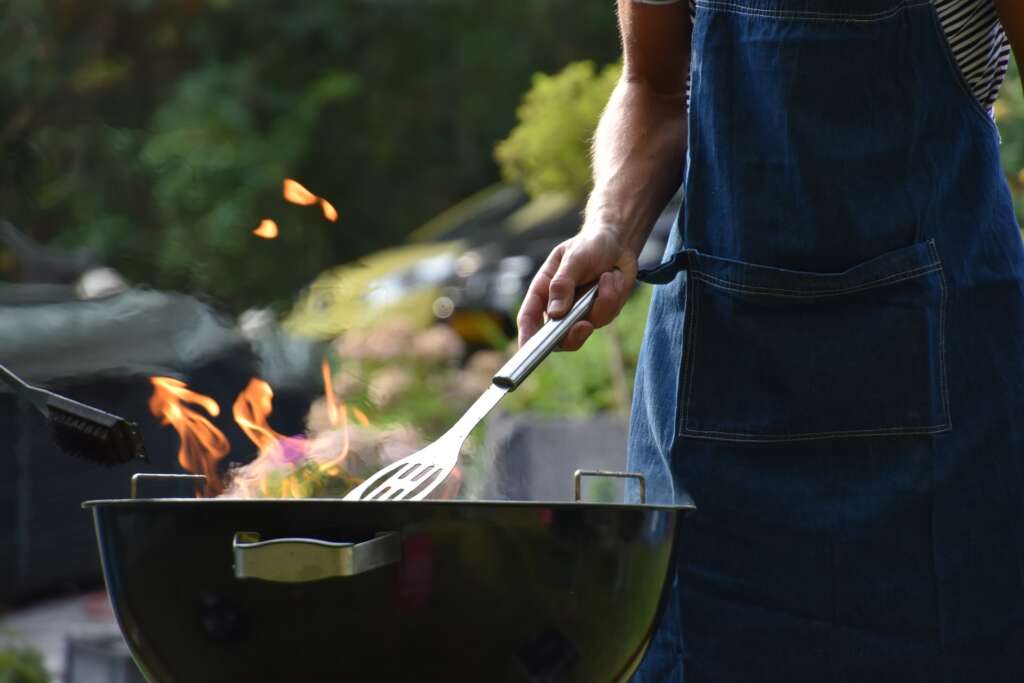 12.  Fans
The biggest challenge during the summer is staying cool. While many turn to drinks or hand fans to ward off the heat, the most pragmatic people opt for battery-powered plastic mini-fans. These bad boys are a cheap and easy way to cool off during an activity in the great outdoors. Plus, with the right customization, they can make for the perfect promotional product.
13. Flip Flops
Next to tank tops, flip flops are among the most recognizable parts of summertime clothing. This simple piece of footwear has been around since 4000 BC, with ancient Egyptians rocking them to stay cool in the scorching desert heat. 
But their illustrious history isn't the only reason why promotional flip flops are a great summertime giveaway idea. They're practical, water-resistant sandals everyone can wear to the beach or in the pool showers. Plus, both the straps and the soles offer plenty of room for a company logo or slogan for some much-needed brand awareness on the side.
14.  Caps
Next to the eyes, another body part that's dangerously exposed during the summer is the head. People who spend a long time in the sun without proper headgear risk a heatstroke which could lead to impaired motor functions and cognitive performance. To keep their customers protected while raising brand awareness, brands can give out custom caps.
Caps are a simple way to protect the head and scalp from intense UV rays. Plus, they can be a stylish addition to a casual summer outfit—especially if a company adds some fun designs to their custom headgear. They can even go the extra mile and add references to a sports team, a funny joke, or a memorable movie quote.
15.  Frisbees
Beachballs can take a hike because there is a new entertainment titan in town—the mighty frisbee. This nostalgic toy was all the rage back in the 1970s. Though the hype may have died down thanks to the rise of in-home entertainment, this toy is still a boatload of fun.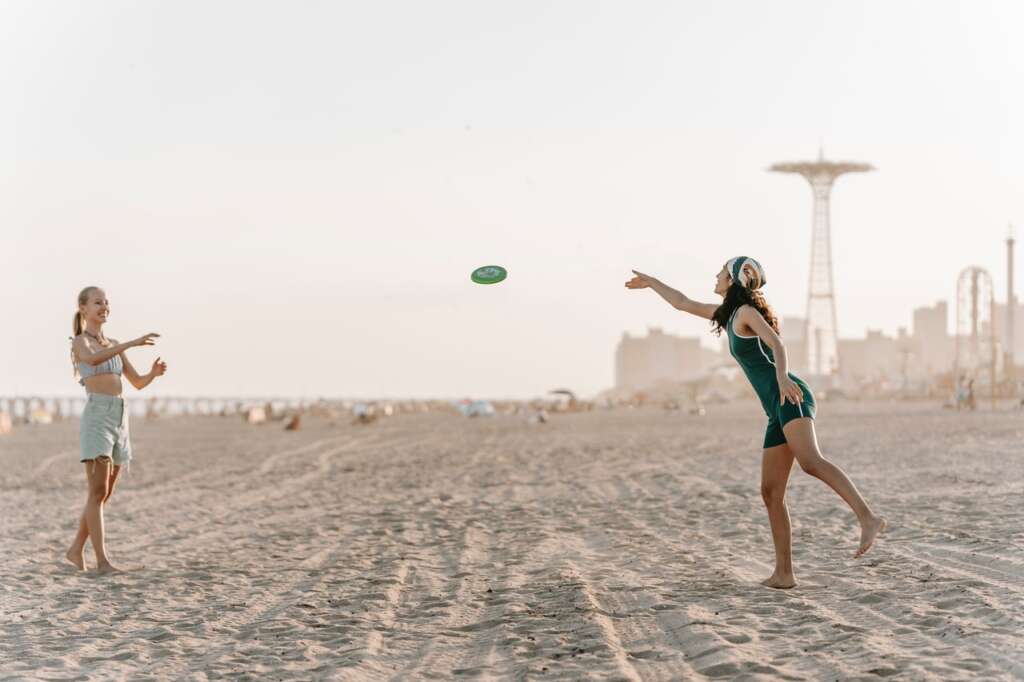 Kids and parents alike can use it to play around in the park or on the beach. Plus, frisbees come in so many different shapes and sizes. From neon-colored, glow-in-the-dark frisbees to custom doughnut-shaped ones, these bad boys will definitely get your company logo noticed.
16. Garden Tools and Accessories
Summer is the prime growing season for lots of plants. To take advantage of this fact, many people indulge in a spot of gardening at this time of year. And although it can be a very time-consuming hobby,  it's also incredibly rewarding.
To help support customers and their gardens, companies can include custom garden tools in their summer giveaways. This promotional bundle can feature a wide selection of accessories such as rain gauges, promo planters, wooden birdhouses, grow-your-own-herb kits, and more.
And for the inexperienced, companies can also create custom gardening manuals to help customers on their green journey.
17. Sports Apparel
Summer and sports go like tea and biscuits. The moment the sun comes up, sports lovers everywhere head to the great outdoors to indulge in their favorite games. And companies can easily capitalize on this craze by handing out some branded sports apparel at their next giveaway.
In fact, the giveaway can include anything from sports clothing like socks, jerseys, and sweatpants, to sports equipment like goalkeeper gloves, cricket bats, basketballs, and footballs. Overall, it's the perfect way to target both sports fans and families with young children.
Final Thoughts On The Best Summer Giveaway Ideas
The summer season is the season of good weather, delicious food, and relaxation. However, for many companies, it's also the ideal season for getting a much-needed image boost thanks to a summer-themed promotional campaign.
Promotional giveaways are the best way to foster a positive relationship with customers while also raising brand awareness for years to come. Plus, if the campaign is summer-themed, companies will have plenty of fun promotional products they can customize to suit their promotional needs. All in all, it's the perfect combination of two things everyone loves—summertime fun and free stuff!