Product design involves conceiving, producing, and iterating products that answer consumers' issues or meet market demands.
Understanding the end-user is essential to successful product design. Product designers use empathy and understanding of their clients' routines, behaviors, frustrations, and requirements and want to address fundamental issues for real people.
Good product design spans the product lifecycle. Product design is vital from pre-ideation user research through concept creation to prototyping and usability testing.
Product design refines the user experience and ensures additional features and capabilities are provided seamlessly, discoverably, and non-disruptively. Brand consistency and progression are vital till a product's last stage. System and process design are behind-the-scenes components that influence interface design.
Who Is A Product Designer?
Product designers are responsible for a product's user experience and generally take direction from product management. Product designers are often connected with a product's visual/tactile components but also helps with information architecture and system design.
Depending on the organization, size, and variety of the design department, and the individual's area of specialization, a product designer is also called a User Experience Designer, Customer Experience Architect, User Interface Designer, Interaction Designer, or Information Architect.
Product designers are valuable to firms at all phases of product development. During the early design and proof-of-concept phase, they transform the product's aim into a workable user experience and offer necessary input.
Some firms defer hiring a product designer until later in their lifetime, while others recruit one before a product manager. Many organizations outsource product design to consultants and agencies.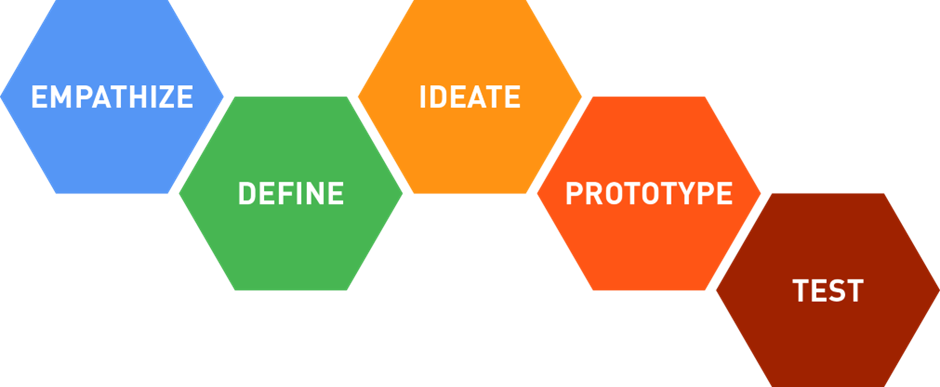 What Are The Most Important Duties Of A Product Designer?
Product designers are expected to create high-level systems and fine details (pixel-specific mockups or CSS templates). User experience is crucial to their job.
Product designers provide artifacts such as
Prototypes
Wireframes
Mockups
User Journey Diagrams or Maps
While the "conventional" methodology was to send a product to product designers once the requirements were determined, many product designers now collaborate with the product team throughout the development process.
By being involved, users affect what and how the product accomplishes, keeping the user experience in mind.
Product designers handle prototyping and user testing to produce an excellent product experience. They code (usually with front-end presentation languages like HTML and CSS), develop digital assets like logos, icons, and buttons, pick materials, manage the design library and compose product content.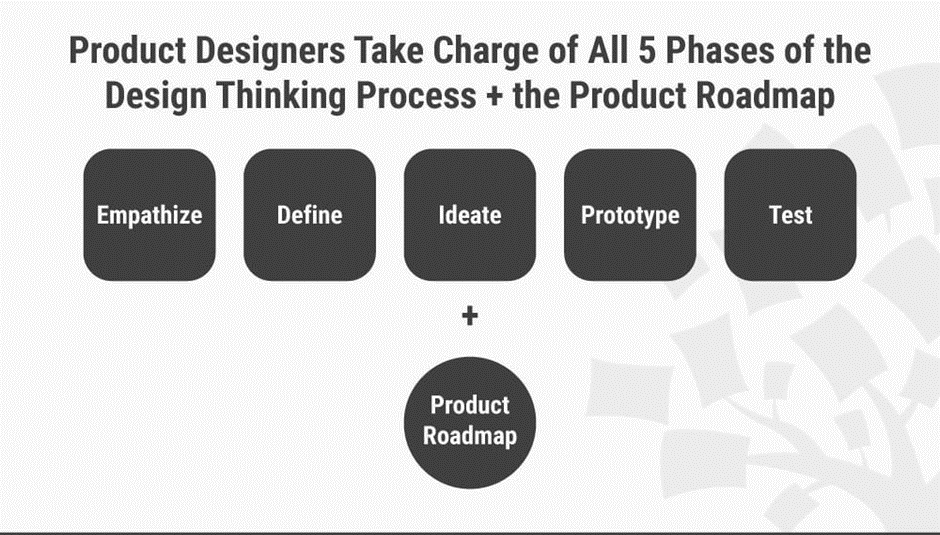 Importance Of Product Designers
Product designers are well compensated for their valuable contributions to their teams. Product designers create good end-user experiences, which affects how people engage with things.
Products have functions, but they also have meaning. Product designers must convey this meaning to end-users by making things simple for end-users. They are an essential link between user advocates and technologists.
What Is The Job Of A Product Designer
Product designer roles are more technical than UX design ones, requiring front-end development knowledge. Job descriptions often contain these duties:
Establish essential objectives and quantifiable achievements with the product team.


Lead or participate in turning ideas into well-designed goods.


Help gather user demands and translate them into drawings, ideas, wireframes, and prototypes.


User interviews, ethnography, and surveys are examples of exploratory investigations and iterative testing (e.g., usability testing)


Mix visual and interactive design talents to create appealing, easy-to-use experiences.


End-to-end UX/design project leader


Use branding, style standards, and design systems to create smart, consistent apps.


Participate in design input and critique sessions
Product Designers' Salaries
According to Uxcel's salary guide, the average salary for Product Designers in the USA is $90,000. The range of earnings is between $55,000 and $175,000.
Product designers with 1-3 years of experience get $65,000. Senior product designers earn an average salary of $95000.
Their pay is close to UX designers' and offers enough to make a good life without a graduate degree.
Essential Tools For Product Designers
Product Design and UI/UX involve several tools and applications. This roundup explores product design software and solutions that improves your workflow.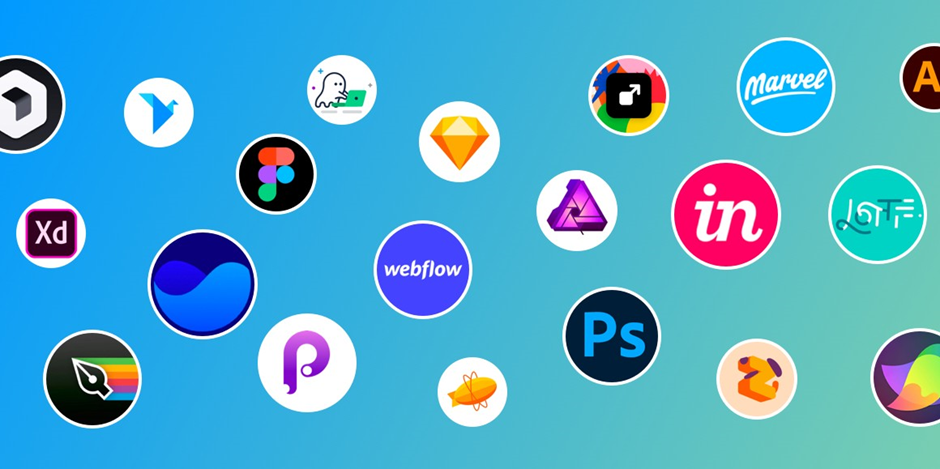 Inspiration/idea
In the preliminary stages of product design, designers learn about users and their product challenges. This area contains product design software and tools.
1. Balsamiq
Balsamiq is a low-fidelity UI wireframing tool that mimics drawing on paper. The software works on Macs and PCs (one-time purchase) and in the cloud (monthly/yearly subscription). No setup or learning curve is required. It contains an asset library and lets you upload your own for mockups.
2. Page Flows
Defining your product's macro vision requires a defined user flow. Page Flows delivers brand-specific user flow videos and images, with each flow including searching and collaboration tools for each phase of the user experience.
3. Behance
Behance is a top website for product design ideas. Browse curated collections, mockups, and case studies from global designers. Advanced filtering lets you identify relevant stuff quickly.
Research
Product designers must understand their consumers' challenges to generate great user narratives. These tools cover all phases of design research.
4. UserBit
UserBit provides tools to analyze business and user demands. Create interview notes, synthesize data, construct personas, and generate sitemaps and other design documents. UserBit's real-time sync allows teams to interact seamlessly.
5. Otter.ai
It is an AI-powered service that transcribes interviews, focus groups, and other qualitative data.
6. FlowMapp
FlowMapp lets you create and organize your UX by building visual Sitemaps and User Flows. It has project management features.
7. Lookback
Lookback is a user-research tool that allows designers to conduct remote or in-person consumer research in real-time. Live testing enables product designers to speak to users while exploring designs or conducting interviews.
Prototyping & Design
Product designers require tools to develop high-fidelity mockups and manage design components. Some of the tools are:
8. Adobe XD
Adobe is noted for its coherence and stability, especially with fast-moving projects. It is continuously improving and optimizing.
9. Adobe After Effects
It includes Chroma key cutting, text animation, visual effects, camera tracking, motion tracking, motion graphics animation, titling, and color grading for video edits.
10. Adobe Illustrator
This software handles vector graphics. Creating print and web graphics is useful. It has an easy-to-use UI and integrates with Adobe products.
11. Sketch
Sketch is a full-featured design tool. Sketch has all the tools you require to create and maintain high-fidelity interface designs, a robust community of plugin developers, and superb team collaboration capabilities.
12. Figma
Figma a popular product design program since it's cross-platform (works on Windows and Mac) and browser-based. It improves product design processes.
13. Abstract
Abstract manages, versions, and collaborates on Sketch files. It provides a safe, dependable, and robust solution for team coordination, cooperation, and evaluating feedback.
14. InVision
InVision prototypes collaborate and manage workflow. It lets you generate interactive wireframes and design prototypes quickly.
15. UnDraw
Undraw offers free, non-attribution illustrations. You browse and customize brand-appropriate graphics. Designers download editable SVG, JPG, PNG, or embed code for your website.
16. Blobmaker
Blobmaker is a free visual design tool that generates random, organic-looking SVG forms.
17. RightFont
Rightfont previews, syncs, installs and organizes fonts across iCloud, Dropbox, and more.
18. IconJar
IconJar stores, searches, previews, use, and exports all your icons. It manages icons of any format (SVGs, PNGs, etc.) and creates SVGs with all its characters as distinct symbols. It's fast and easy.
19. Sip
Sip helps designers and developers to gather, organize, and edit colors. It lets you exchange and link colors among your workflow tools. It contains helpful programs for your OS and browser.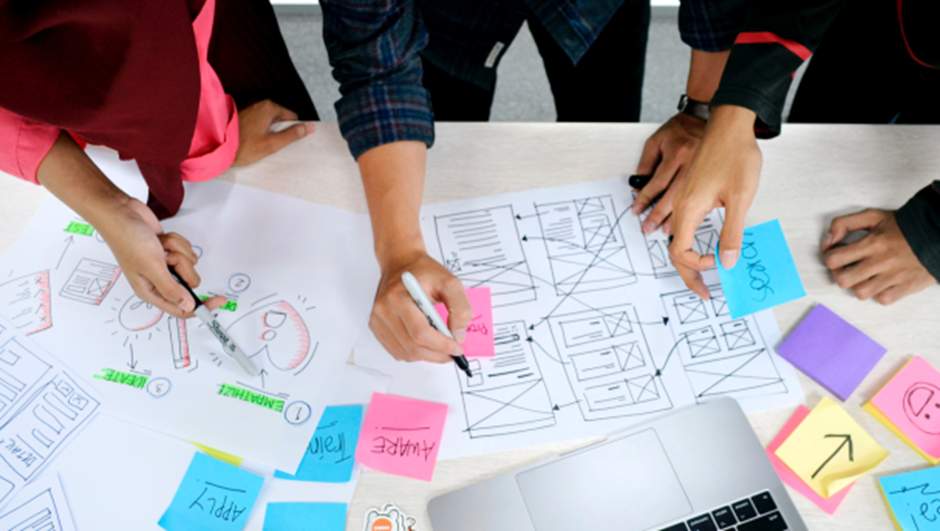 Productivity
Product designers sport multiple roles; therefore, productivity applications are essential to a seamless workflow. These applications help you organize without adding too much extra work.
20. Webflow
Webflow enables web designers to create canvas-based sites without coding. Due to its success, the platform now includes CMS, hosting, and eCommerce tech.
How Does A Website Builder Help A Product Designer?
A product designer keeps customers using a product after they are drawn to it by web designers. A reliable flow of visitors, passive income, and a lot of time and money spent is achieved with the best website builder.
21. Notion
Notion is an all-in-one workspace for writing, planning, collaborating, and getting organized. Take notes, add tasks, and manage projects.
Notion organizes your whole process. Users create text, tables, Kanban boards, checklists, bullet points, code, and more using "blocks."
22. Eagle
Eagle collects, searches, and organizes your picture files in one location.
23. Dropbox
Google Workspace is a cloud-based suite of collaboration and productivity software. Gmail, Docs, Drive, Calendar, Meet, etc.
24. Artboard
Artboard Studio makes attractive product mockups for designers. Create life-like results with hundreds of premium mockups and templates.
25. Zeplin
Zeplin is budget-friendly and saves data. It's also easy to navigate and helps in teamwork.
26. Miro
Miro, a Whiteboard and collaboration tool, helps you and your team visualize complicated concepts, processes, and systems. It's easy, with three built-in flex to assist you in steering. Its limitless board stores mental maps and other data.
27. Asana/Monday.com
Asana simplifies work. Asana promises to make users more efficient, minimizing email/meeting clutter and enabling more elbow grease to work its magic.
28. Hotjar
HotJar offers cheap behavior analytics solutions, including heatmaps, funnel monitoring, user polls, and user surveys. The application is straightforward to start and capture data.
29. Bubble
Bubble.io allows users to create app-based digital experiences without coding. Bubble.io's advanced features include executing custom code, connecting other databases to link apps, and performing SQL queries.
It enables you to construct multi-user, interactive programs for desktop and mobile browsers. It's a flexible, user-friendly platform.
Product designers worldwide can now choose from a variety of platforms. Jumping from tool to tool appears challenging for a product designer. The perfect combination of items offers a product designer the capacity to implement their ideas.