Poloniex trading platform is very simple and easy to set up using your email address. It is one of the few major exchanges that offers an effective low fee rate.
However, our research found out some concerning drawbacks of Poloniex.
It does not support most of the Fiat funds available in the market. And the order book of Poloniex follows a No-Fiat policy during trading.
It was subjected to hacking more than once. The first hack was done during the starting phase of the platform, and the second was during 2020.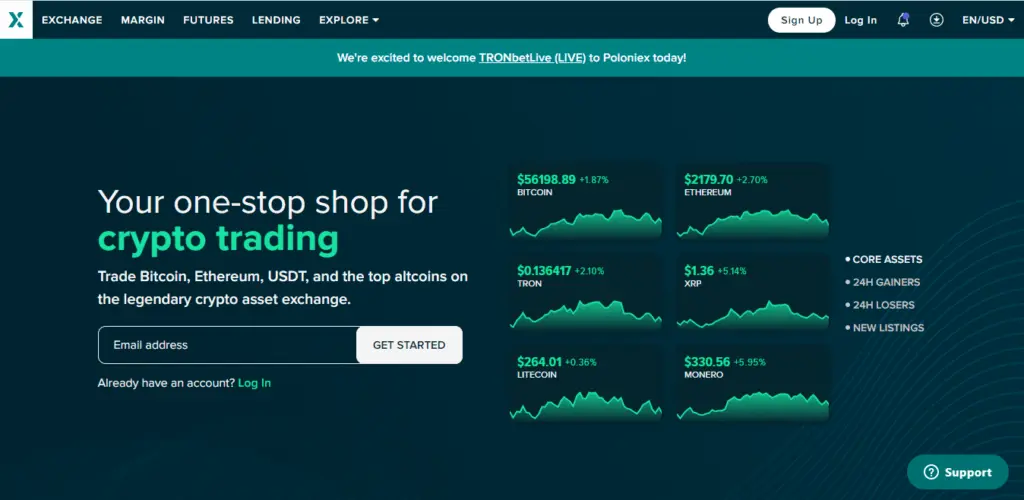 Another major disadvantage of Poloniex is its delayed customer service. In Crypto trading, time is the most valuable asset. Hence customers will be looking for quick resolution from customer support.
As per the expert analysis by our team, we found all these issues in Poloniex, which made us check for the best Poloniex alternatives available in the market.
Based on various parameters, we found the 5 best Poloniex alternatives that you can try in 2023.
Here are the 5 best Poloniex alternatives we suggest for you in 2023.
3Commas
5 Best Poloniex Alternatives in 2023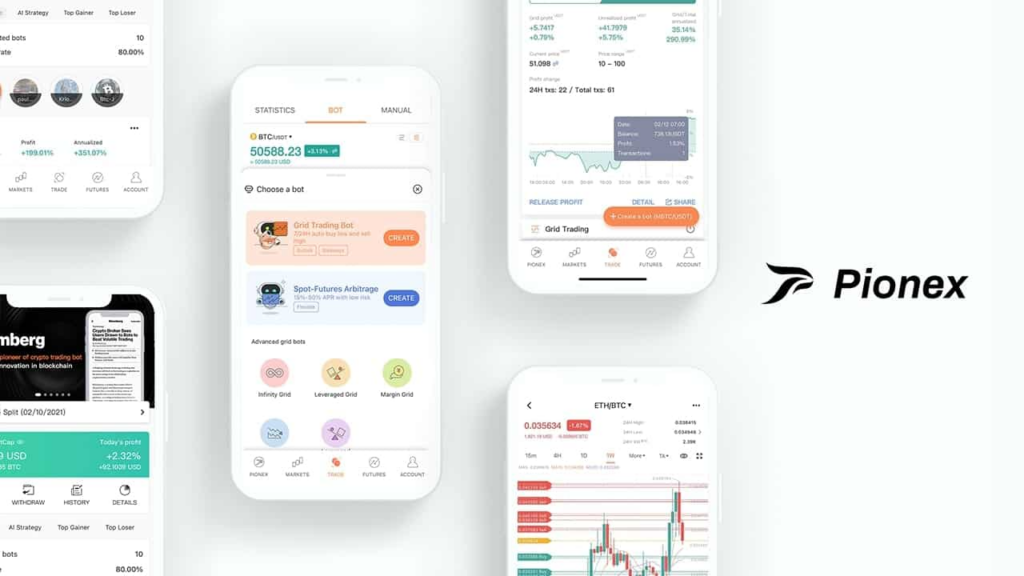 Automated trading bots are going to be the future of crypto trading. Pionex knows this better than anyone else.
Hence they created 16 unique automated trading bots that can support you for crypto trading 24/7, 365 days without manual intervention.
It allows you to continue with your current job and perform crypto trading in parallel.
All you have to do is, create some unique strategies based on the 16 bots available and activate them with the lowest trading fee of 0.05%, which is impressive!
Apart from fully loaded automated trading bots, Pionex also offers manual trading using its Smart Trade Terminal.
Hence expert traders can work on implementing various custom strategies and can implement them along with the available bots.
It supports take profit, stop-loss, trailing in one trade, etc. We suggest you use Pionex as the best Poloniex alternative in 2023.
Trading Bots Available on Pionex
Grid Trading bot
Trailing Buy
DCA (dollar-cost averaging) bot
Leveraged Reverse Grid
Time-Weighted Average Price (TWAP) Bot
Rebalancing bot
Dual Investment bot
Martingale bot
Infinity Grid
Trailing Sell bot
Leveraged Grid
Margin Grid
Spot futures arbitrage bot
Reverse Grid
Smart Trade
Arbitrage bot
Pros and Cons of using Pionex Trading Bots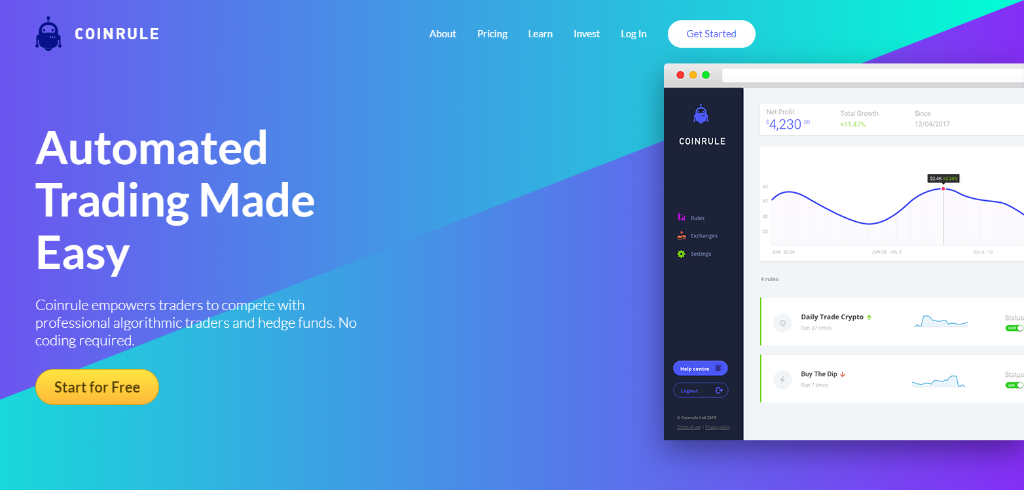 Coinrule is one of the most famous trading platforms present in the market that follows a no-fee for trading policy.
It is executed by an expert team from the UK and has an excellent reputation among expert traders worldwide.
Coinrule provides you an opportunity to follow 7000+ unique strategies created from deep research and supports multiple trading.
It has military-grade security encryption that ensures your valuables are under protection from any kind of hacks. We strongly suggest Coinrule for you as the best Poloniex alternative.
There are 150+ rules created from technical indicators for crypto trading using the Coinrule platform.
You can adjust the rules based on your expertise and make new strategies. It also allows you to test the newly created strategies to identify the success rate.
Trading Bots Available on Coinrule
Golden Cross Trading.
Maximized Scalping.
Low Volatility Buy & Sell.
Pros and Cons of using Coinrule Trading Bots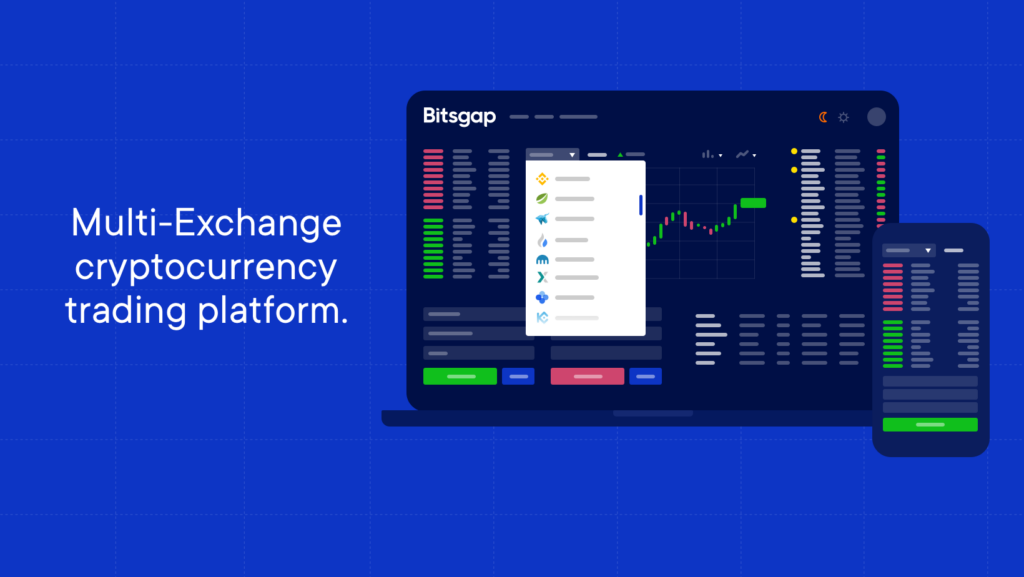 Bitsgap can be considered as one of the best Poloniex alternatives in 2023.
Bitsgap offers beginners an excellent demo opportunity to simulate crypto trading without losing real money.
It helps you understand the money flow and strategy used in crypto trading without being exposed to any actual risks.
Bitsgap also provides 100+ indicators, more than 12 customizable chart types, 50+ intelligent drawing tools, and a fully supported TradingView option.
Hence we suggest Bitsgap as one of the best Ploniex alternatives for you.
The security setup is based on 2048-bit encryption, which cannot be broken for the next 300 trillion years!
So there is no doubt regarding the security features offered in Bitsgap. Bitsgap analyzes the crypto market with the help of algorithms that can identify 10,000+ crypto pairs in each second.
It will detect the chances of gaining profit at any time and will help you build a good profit.
Trading Bots Available on Bitsgap
SBot
Scalper Bot
Trailing Bot
Arbitrage trading tool
Pros and Cons of using Bitsgap Trading Bots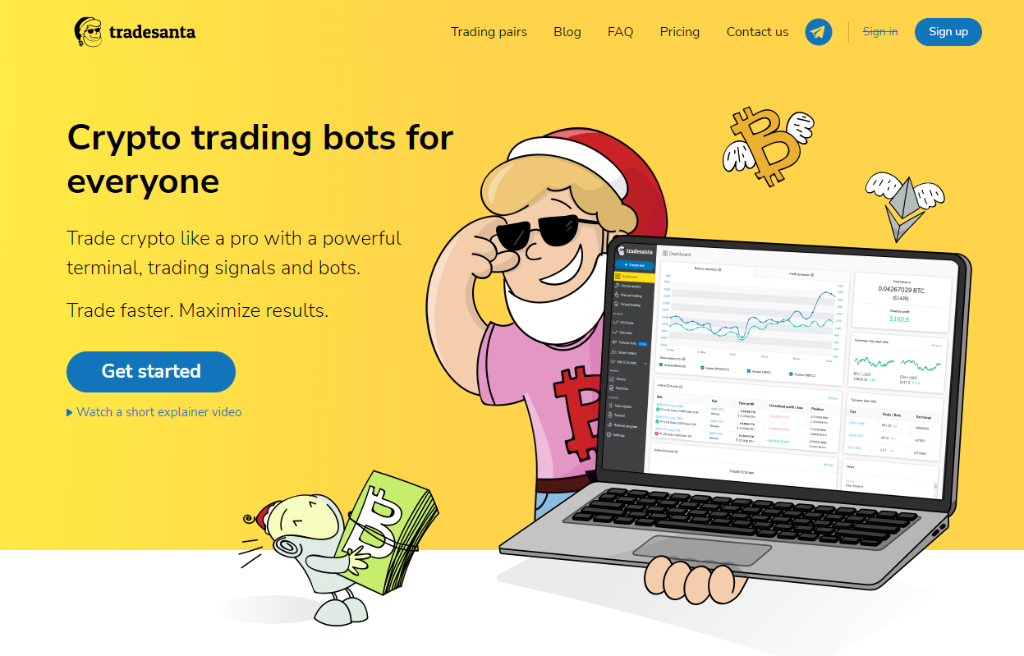 TradeSanta trading bot is another choice you can consider as an alternative to Poloniex.
It comes with Long bots and Short bots that hold the most popular trade strategies of TradeSanta.
Using the Long bots, you can buy tokens at a lower price. These tokens are expected to get a higher value, by which you will be able to sell the token at a higher price.
And Short bots will sell the tokens before their prices are expected to fall. After the fall, it will be repurchased again.
Grid and DCA are the two different bots that can be utilized with the help of indicators in TradeSanta. It helps the customer to enter the trade market at the best time possible.
The pre-configured strategies allow you to run the bots 24/7 using the Maximum plan of TradeSanta.
TradeSanta allows you to connect with most of the crypto exchanges in the market. Only the trade bots have access to control the API keys, and other users cannot access your investments.
Trading Bots Available on TradeSanta
Custom bot
Short bot
Long bot
Pros and Cons of using TradeSanta Trading Bots
5. 3Commas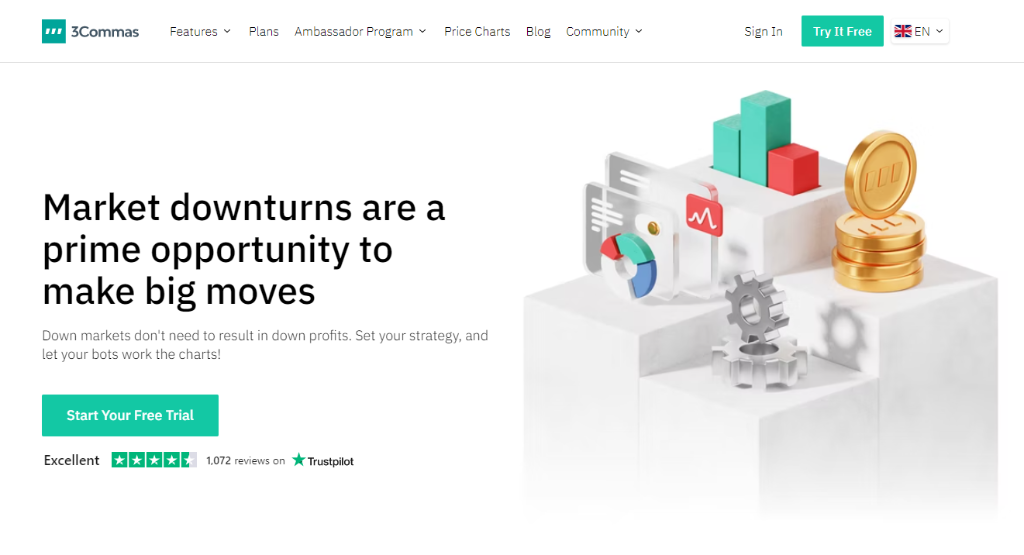 3Commas was established in 2017 based in Canada. 3Commas offers automated as well as manual trading setups for traders.
Hence 3Commas is suitable for both beginners as well as professional traders.
The simple yet powerful interface allows users to know about the platform without delays.
Another great feature of 3Commas is the presence of detailed educational videos that helps people to learn about everything related to automated trading using the platform.
3Commas allows you to link the account with prominent trading exchanges like Binance, KuCoin, Coinbase Pro, etc.
Using 3Commas, you can easily copy and use the successful trade strategies of experienced users.
Before choosing the right approach, you can cross-check statistical charts, trading pairs, volumes, etc. Hence we suggest 3Commas as one of the best Poloniex alternatives.
Trading Bots Available on 3commas:
Trading grid bots
Options trading bots
DCA bots
Pros and Cons of using 3commas Trading Bot
Conclusion
If you have completed reading this article, you might have already opted for the best option based on your requirement. It is crucial that you should consider all your options before choosing a trading bot.
If you are new to automated crypto trading, we suggest you go for beginner-friendly trading bots and learn with the materials provided by the platform.
We recommend Pionex as the best Poloniex alternative for you since it has a lot of qualities compared to the other trading bots.
Some of the features that made Pionex better than other options are:
Availability of Dollar-Cost Averaging bot
16 automated free bots integrated into the platform
0.05% trading fee, which is the lowest of all platforms
You should choose a beneficial trading bot in areas such as cost, availability of comprehensive automated strategies, backtesting, indicators, and other trading features, copy trading, compatibility with multiple devices, etc.