As a business owner, you want your employees to be the best they can be. You want them to be motivated and happy in their jobs. You also want them to feel like they are contributing something valuable to your company.
If they are happier and more satisfied at work, they will be more productive. So how can you help your employees reach their full potential?
Here are eight ways you can help your employees reach their utmost potential:
Provide Comprehensive Training
Give your employees the tools they need to do their jobs. This could include on-the-job training or online training that covers all aspects of the job and not just specific tasks.
In the contemporary workspace, companies make use of various tools to increase their efficiency. For instance, Asana is used for project management, Notion is mainly used for strategy planning, Slack is used for office communication, Loom for recording video messages etc. New employees might not be aware of these software and thus need to be given a briefing.
If you invest in high-quality training for your team members, they will be better able to learn new information, apply it in their work and be successful in their roles.
Not knowing how to do your job or being lost is the worst feeling, especially if you are in a new work environment.
Offer Opportunities For Professional Growth
Investing in your employees is one of the most important things you can do to help ensure their success at your company. Good employees are the cornerstone of a successful business, so it is important that you take steps to keep them happy and engaged in the work they do.
Other than encouraging your employees to pursue professional development opportunities that will further their careers, companies need to support their employees' physical, emotional and financial wellbeing. A software like Perkbox helps companies appreciate great work, support employee wellbeing and provide benefits that helps employees feel appreciated.
Make Them Feel Valued
Create a supportive work environment where your employees feel like they are an essential part of the team. Be accessible if they need help or guidance, and let them know their contributions are appreciated. This will help encourage them to do their best work.
If an employee does a decent job and is praised in front of the other team members, it can actually make the employee's day. Give genuine compliments to the actions or the work of employees and watch them beat your expectations the next time.
Make Sure They Have A Positive Work-life Balance
Set a good example by treating your team members with respect and fairness. Allow them to take reasonable time off when needed, simplify the process for PTO request and offer flexible hours when possible. This will allow your employees to maintain a good work-life balance and will result in higher productivity and employee satisfaction.
Burnout is a very real phenomenon in the competitive workplace of today. Employees feel the need to sit in late and show that they are passionate about work. If you want your team to achieve their potential, never make them feel that they have to stay in offices after working hours and work on weekends.

Nowadays many companies offer unlimited holidays to employees. However, employees feel as if they are doing something wrong by availing those holidays. Due to today's "hustle culture," employees feel the need to show that they are busy, but actually get very little work done in a typical working day.
This culture needs to change if you wish to see employees prosper. They should be trusted to get the job done. Working overtime should not be glorified.
Offer Continuing Education Programs
Offer tuition reimbursement to your team members to cover the cost of continuing their education. This will give them access to a wide range of courses that will help them learn and grow professionally.
Some companies make employees study a masters program that is fully financed by them. Completing a MBA program is expensive and getting funding from the employers can make it easy for people whose aim is to have the degree. However, the fee may also pose a burden for employers so they can opt to bear some of the expenditure of the studies.
Most firms that have sponsorship programs only have the condition that the employee will remain at the company for at least a few years.
Employees who complete their higher education financed by their employer feel as if they owe something to the company so their loyalty towards the firm increases. The studies also help them in expanding their skill set and becoming more valuable members of the team.
Give Them Opportunities For Advancement
Reward outstanding performance with promotions or other job-related incentives that will help propel their career forward. This will help motivate them to keep up the good work and provide them with additional incentives to succeed.
In addition, provide training and educational opportunities for your employees so they can continue to grow and develop their skills. Regular training will also help keep them up-to-date on the latest industry trends and best practices.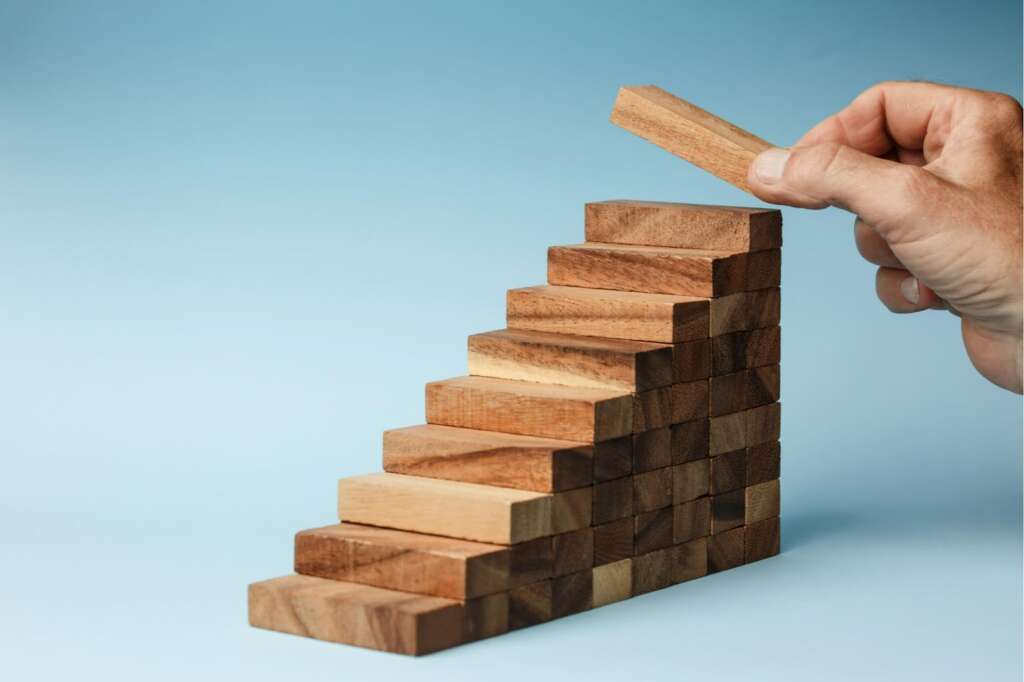 Employees tend to lose motivation when they think that their growth is stuck and feel as if they are unable to move up the corporate ladder. Here the team leaders should never feel threatened by their employees. Helping your team members in achieving their potential can in no way harm your own growth.
One of the reasons why employees become disengaged is because they have no motivation to work because they feel insecure or threatened by criticism from their managers. It is essential to give constructive criticisms so that they know if their work is not up to par and could potentially become a hindrance to their growth.
For example, you could say "I understand that you had a hard time with this project. I could offer some suggestions on how to improve next time." Managers who have a mindset of giving employees constructive criticism help them advance in their careers.
Involve Them In Company Decisions
Give your employees a voice in important business decisions that affect their work. When stakeholders ask for the opinion of managers and other employees, it gives them a morale boost.
In fact, the employee will feel more valued and invested in the company, which will make them work harder to help you achieve your objectives.
It is likely that the employee whose opinion has been sought will give the best idea as he/she will have done more research in comparison to the regular decision makers. Therefore, it is a good idea to make sure that the employees are fully vested in your company's success.
Pay Them Well
This is one of the major deciding factors when employees decide whether to take a job. Not getting enough pay is also one of the reasons why people switch jobs. It is very unlikely that the employee will leave even after having good compensation and a decent work environment.
Money is a motivating factor for many people to work as they have to make ends meet. With the rising inflation nowadays, young people in social circles often discuss their salaries. In fact, companies that pay well do become renowned and people aspire to get selected for jobs at that particular firm.
For instance, the consulting firm Bain is famous for paying employees well so people keep the company as their top priority. They also give regular bonuses and other allowances to retain the talent and help them reach their true potential.
Wrapping Up The Ways To Help Your Employees Achieve Their Potential
In conclusion, it can be said that most employees have their personal and professional goals. It is the job of the employers to provide them with the avenue and tools they need to be successful.
It is important to help your employees become more knowledgeable in their fields. You should not only train entry level employees but also provide training for new managers in your company to help them achieve the true potential.
In addition, you should make your workers feel more valuable. People who think they are not integral to the success of a project are likely to put in more efforts. Remember disengaged employees can never reach their true potential.
Lastly, recognize the hard work of employees and celebrate key milestones. Give high-performing employees unique perks as this way it can be a morale boost for employees and foster an environment of healthy competition.