Experiencing a college education is one of people's life dreams. A college education offers a substantial amount of life exposure and opens up a new perspective. There is a great deal to learn and encounter, both educationally and socially.
The demands balance the novelty of college to meet set academic requirements. Hence, it is not uncommon for students to experience feelings of being slightly overburdened by their academic obligations.
Some online tools and services are available to ease college education. Online tools make it easy for students to fulfill their academic obligations without passing through so much stress.
These online tools range from online course sites, grammar tools, essay checker for plagiarism free text, and design tools, among others. Some of these online tools have a free version, while students can purchase certain tiers of service to unlock additional features and improve overall functionality. Learn about the tools to help you as a college student in your educational pursuit.
Online Tools That Simplify College Education
With technology, learning has been made easy as you can access tools and services that simplify tasks. Here are some web-based tools that can provide learning assistance.
Skillshare is a fantastic online resource that features a variety of educational video content of industry professionals. Skillshare is primarily devoted to the creative arts, including but not limited to graphic design, video production, and cinema, amongst other types of creative expression.
Skillshare provides several scholarships to students who are eligible and also includes discount pricing to higher education institutions that have at least 20 seats available. In all other cases, the premium plan costs $167.88 a year and grants access to over 41,000 lessons, offline lessons, and access to the community. The tool offers access to a variety of resources, including:
Free classes and the ability to create courses.
Learning with the assistance of professionals from the industry.
Channel development.
Group lessons.
edX
Since its inception, the online learning platform known as edX, established by Harvard and MIT, has provided instruction to over 20 million individuals. This worldwide non-profit organization is among the sites that provide online education in various disciplines. The available fields include computer science, psychology, languages, engineering, writing, biology, electronics, and marketing.
Instructors from colleges and schools all over the world teach courses at edX. The vast majority of courses are available at no cost. However, students can purchase a certificate that confirms the successful completion of a course for a fee.
Google Drive
Google Drive is one of the essential tools that help students in terms of storage. Google Drive features an intuitive interface and a generous storage space. This application also offers an integrated image search feature that ensures intrigue with its capacity to recognise a wide range of objects.
Google Drive is an excellent substitute for Dropbox and OneDrive. It provides 15 gigabytes of storage space, only requires you to drag and drop files, and provides robust platform compatibility. After that, it will immediately begin uploading your files to the cloud.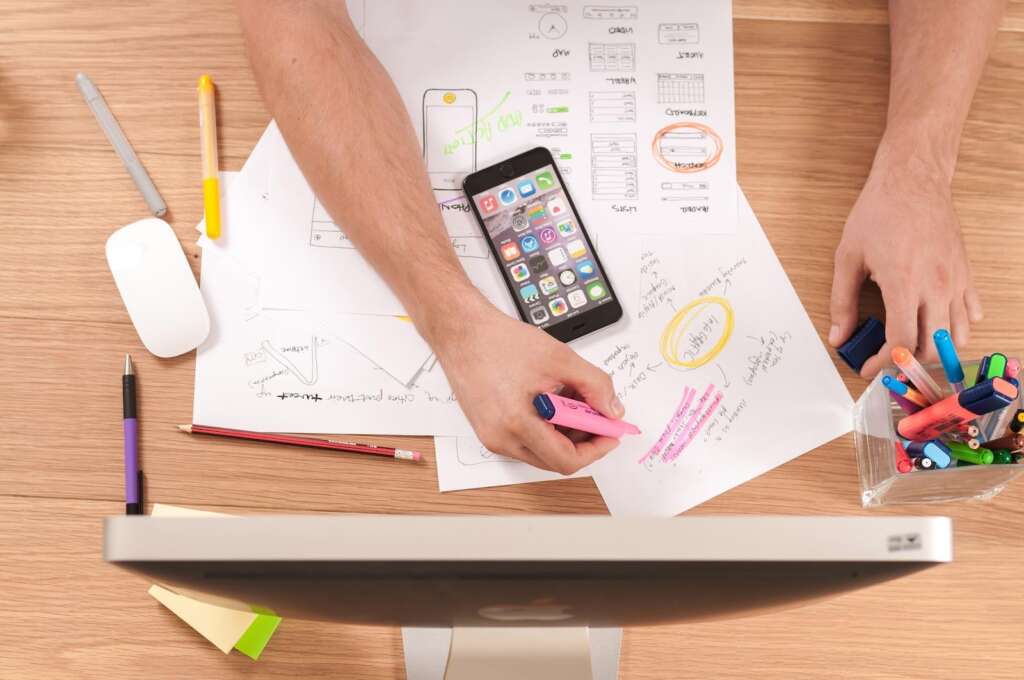 Coursera
Coursera is a platform that provides access to online courses from renowned educational institutions. The time for each class ranges anywhere from four to six weeks, while some go even longer.
Students can access high-quality course materials, discussion forums, instructional videos, and interactive courses. Additionally, the site offers paid courses, each of which comes with additional projects and offers certification.
Specializations provide those who wish to enhance their career prospects with the opportunity to gain a new professional skill through the completion of demanding, self-paced courses that contain assignments and projects that are relevant to the real world.
Canva
Canva eases the stress of learning to use new software to create graphs. It enables students to generate visual representations of data that appear like they were created by a professional.
Students can choose the graph template that best suits their needs from among more than 20 different kinds of graphs. They can then incorporate their data, customize the fonts and colors and add illustrations.
Students who use the app can share, download, or publish a high-resolution representation of their data, organised in a simple way to comprehend. In addition, college students can flawlessly incorporate graphs and diagrams into presentations. Photo editing and various other design tools form a part of Canva.
Trello
Trello is a web-based app that allows users to create and manage lists. This software is the go-to option for teachers and students looking for ways to arrange their assignments.
Students may streamline their school performance and reduce the work they have to do for multiple subjects by using the boards and calendars.
Students and lecturers can apply for discounts to use Trello's services. Alternatively, they can use their free essential subscription or pay $5 per month for their standard subscription. It could be beneficial, to begin with the free version and determine afterward if to upgrade. Some benefits to enjoy using Trello include:
Homework boards that show assignments in order of their due dates.

Setting essays up for success with an overview, research, and brainstorming settings.

Setting the subjects' priorities following the tasks at hand.

Blue Cat Reports responsible for maintaining an accurate record of all boards contained within essay templates.

Integrations and templates in their preliminary and final draft forms.
Conclusion
College education has become enjoyable as a result of various online tools which provide learning assistance. Technology has made learning a not-so burdensome task for university students. Students can manage their time and resources with great ease.
School instructors also benefit from online tools because it helps them simplify and better manage school tasks. It would help if you gave some thought to this list of web-based tools and services that help college students. They enhance productivity and will simplify your college experience