Whether you're an experienced entrepreneur, collector, general fan, or new to the game, 2022's sneaker cops are red-hot. No matter your level of interest, you'll find a nice mix of names and styles. From all-new concepts to classic variations, this list delivers!
​Attention Sneakerheads: 2022's Best Releases
It appears that 2022 will be quite a roller coaster ride in the industry. Due to skyrocketing costs and shipping delays, inflation, and overall economic uncertainty, nothing is set in stone.
As to be expected, just like in recent years, there are bound to be a few pushed-back releases or outright disappearances from the market. But some would argue that it's all part of the fun and mystique of this high-paced world.
Here's a nice overview of what's in store for the coming year. And just remember: things can change. Regardless, enjoy these awesome drops!
​Adidas EQT Elevation Kobe Dunk Contest
After a tumultuous disagreement between Kobe Bryant's estate and Nike, Adidas is stepping up to the plate. Bryant's first footwear partner is bringing back the late superstar's All-Star kicks for the first time since 2013. Also known as the Crazy 97, they're set to be the first Kobes released in a year, and they're slated to garner more than a bit of fanfare.
​Air Jordan 12 Playoffs
Announced as a February release but already speculated to be late, these colorways are on their fourth drop since 1997. Judging from the past, they'll undoubtedly be tough to get. This might help you find what you need to score some great resell inventory.
​The Basement x New Balance 2002R
The Basement creative community is coming off the successful heels of its 2019 Nike partnership. This time, they've teamed up with New Balance.
Featuring two colorways for the well-known 2002R, this pairing is a long-awaited release. Expect this collaboration to fly off the shelves.
​Air Jordan 1 Hi '85 Georgetown
Beginning in 2020, a yearly colorway introduction has been a fun part of this silhouette. After Varsity Red and Neutral Grey, 2022 is ready for Georgetown. Fingers crossed, expect this retro design to be out by Spring.
​Aimé Leon Dore x New Balance 650R
Aimé Leon Dore's New Balance 550s were such an uncontested hit that these have the potential to be almost untouchable. Pre-orders began in July of 2021, so the 2022 release will be monumental! If you haven't already put your name on the list, you'll likely have difficulty scoring these high tops.
​Yeezy 450 Resin
Only for the most daring, this drop is all the buzz in unconventional footwear. Adidas has gone wild with this eye-catching colorway borrowed from Yeezy Slides. The Resin definitely found its perfect home within the 450 family. Adidas sneaker proxies can help you nab this exciting drop that'll be felt throughout the industry.
​Cactus Plant Flea Market x Nike
While on the subject of kicks that pop, think outside the box! Such a boastfully unique shoe has reinvigorated the tradition of collaboration. Not for everyone, this unorthodox Cynthia Lu branded exclusive is made to gain attention.
A take on the Nike Dunk, it's not Cactus Plant Flea Market's first foray into this style: the 2020 Swarovski Nike Dunk Low Green fetches over $4,000 today. Expect this 2022 novelty to make more than a few waves in the market.
​New Balance 990v6 Grey
By Creative Director Teddy Santis, whose background is of Aimé Leon Dore descent, the Grey steps up a fan favorite by a few notches. The 990 continues to prove that tried-and-true traditional excellence reigns supreme. A sneakerhead staple, this new version is a shoe-in to take top billing!
​Adidas Yeezy BOOST 350 V2 CMPCT
Kanye West's Yeezy brand has become a cultural icon in an incredibly short amount of time. In part, this is thanks to the BOOST 350 V2. The CMPCT is the lineup's 2022 makeover. Far from being an overboard change, its cool style is the opposite: a somewhat toned-down version that will continue to be a favorite of followers but easy enough aesthetically to appeal to a slightly more conventional crowd.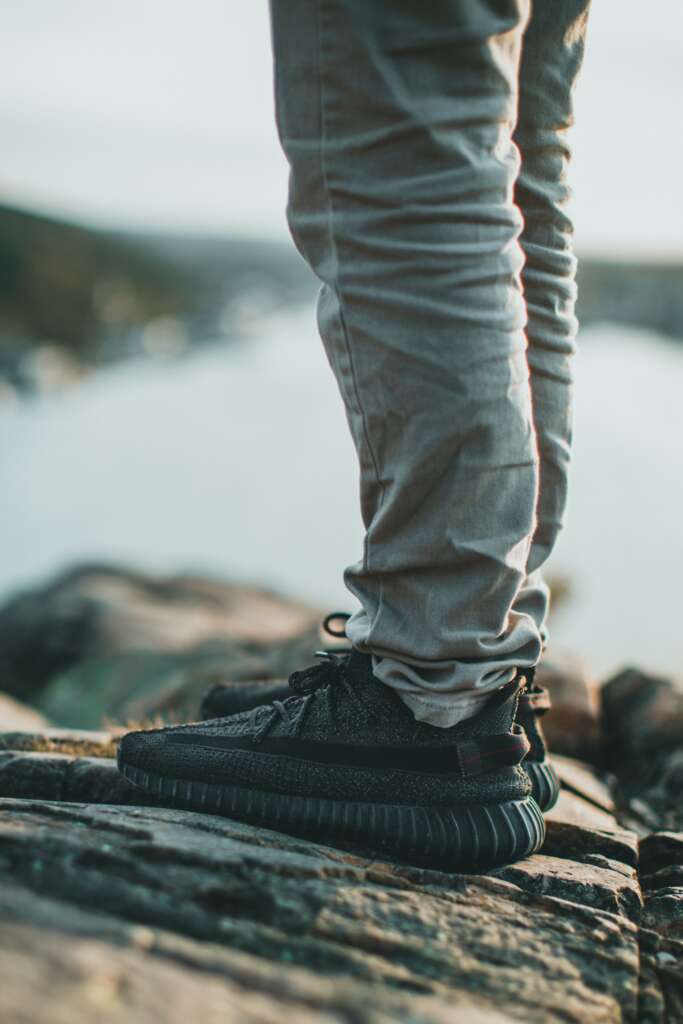 ​J Balvin x Air Jordan 2
The suspense for this Air Jordan 2 is immense. With J Balvin being the first Latin music artist to collaborate with Air Jordan, this lineup was born by Nike to make a statement. After its Air Jordan 1 success, it was only natural for this union to carry on in the epic form.
And boy does it ever with this LED-illuminated glow-in-the-dark design. So far, there's only a teaser floating around, so sneakerheads are on the edge of their seats waiting to find out more.
​In Closing
The 2022 sneaker market is bursting at the seams with new ideas and refreshing spins on old standbys. It's a thrilling year that holds a lot of hope and promise. Across the board, there are styles and favorites made for all tastes. In 2022, there's something for everyone!