The global gaming industry is massive with over 3 billion gamers playing across devices.
The mobile gaming segment is only one of the segments of video games. How many mobile gamers are there?
That's our topic of discussion for this article.
We are about to share what we discovered about how much of the overall gaming realm is made up of mobile gamers.
Some of this data is surprising, while some is logical.
Mobile gaming has its own segment now, just like PC gaming and console gaming, so we can narrow the gamers that play on mobile devices.
Did you know that mobile gaming has been around since 1997? That's 26 years of mobile gaming options for gamers.
Nokia introduced the first preloaded mobile video game, called Snake.
In fact, this small step for mobile gaming played a key role in making Nokia mobile phones popular.
It's important to understand that mobile games by Nokia were mostly offered in Japan.
It was in early 2000 when the western world had mobile phones that supported app downloads and games.
By 2009, Angry Birds became popular among mobile users.
This resulted in more mobile games like Candy Crush Saga, and other mobile games that could be linked to Facebook accounts.
Today, there are an estimated 490 thousand mobile gaming apps available to download from the Google Play Store alone, which are exclusively for Android devices.
The Apple App Store hosts over one million mobile games across every known genre. These games are exclusively for iOS mobile devices.
Now that you have some idea of how the idea of mobile gaming started and how far it's come, we will discuss how many mobile gamers there are.
How Many Mobile Gamers Are There in 2023?
As of July 2022, there are 3 billion mobile gamers across the globe.
This data means that the mobile gaming category is the biggest among the digital gaming sectors.
More than 1.17 billion gamers downloaded games in 2022 alone. Compare that to the 82.98 billion mobile games downloaded in 2021.
More data shows that in 2021, there were a total of 3.9 billion smartphone users across the globe.
Moreover, data shows that over half of these 3 billion mobile gamers are residents of the Asia-Pacific region.
General Mobile Gamer Facts and Demographics
Now that you know how many mobile gamers there are across the globe, we will discuss some more specific pieces of data we uncovered for our readers.
In the United States, 65% of females say they play mobile games. The age range is between 10 and 65. Globally, 49% of women are mobile gamers. Another 43% of women say they play mobile games at least five times a week. In contrast, 38% of men say they play mobile games at least five times per week.
An estimated 78% of mobile gamers play on Android devices. Mobile games make up 43% of all smartphone usage. Around 62% of people say they will install a game on their new phone within the first week they get it.
In the United States, two-thirds of the population under the age of 18 are mobile gamers. It's second only to the number of people who watch YouTube videos.
Between 2022 and 2026 the mobile gaming industry surpassed laptop/desktop and console gamers by millions and is expected to continue doing so.
In fact, 9 out of 10 gamers choose mobile games over PC games. Therefore, only 10% of gamers are playing solely on desktops or console systems.
The mobile gaming industry in Japan ($20 billion in revenue), China ($56 billion in revenue), and the United States ($43 billion in revenue) were in the top three markets in 2021.
India (26 billion downloads), China (98 billion downloads), and the United States (12 billion downloads) were the top three download markets in 2021.
Women spend more on in-game purchases than men. This is a global statistic that shows 3.3% of men make in-app game purchases, while 4.5% of women make in-app game purchases.
Every 2 of 3 internet users within the 55 to 64 age demographic play mobile games. This is one of those somewhat surprising, yet interesting mobile gamer facts that we found.
PUBG mobile is the number one, top-grossing mobile game, according to 2022 figures. Tencent, out of China, is behind PUBG mobile. Its earnings are estimated at around $237 million, of which 64% was from China and 8% from the United States.
There are so many facts, figures, and statistics about mobile gamers across the globe, that we can only hit the highlights for you.
Plus, more will be coming out in the coming year.
You can expect the answer to the question, "How many mobile gamers are there?" to increase soon. It may be happening as you read this article.
Top Global Mobile Game Genres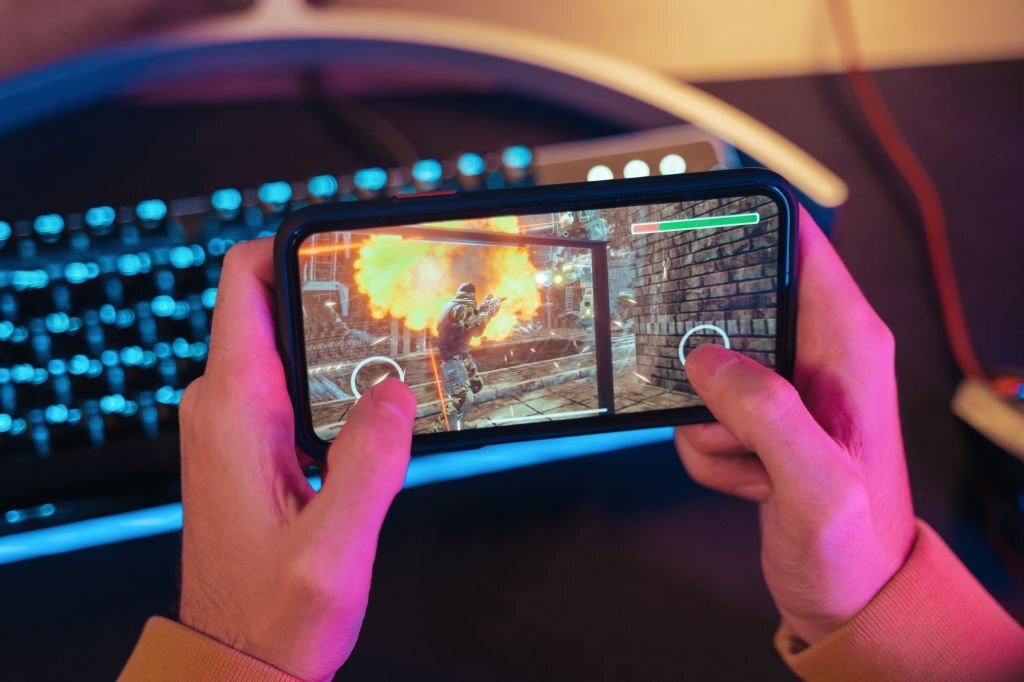 Every mobile gamer has their own idea of the best games to play. The four main categories of mobile games include, Casino, Racing, Sports, and Casual.
The mobile game genres are more specific about the kinds of games in each category.
Here's a list of the top game genres in the mobile market.
MOBA (Multiplayer Battle Arenas)
MMORPG (Massively Multiplayer Online Role Playing Games)
Battle Royale
Card and Strategy
Puzzles
What this means is that mobile gamers have favorites across all mobile game categories, genres, and subgenres.
Top Global Mobile Games
It's easier to categorize mobile games among gamers than it is to do the same with genres. This is a list of the top mobile games people are playing.
This list is according to the most downloaded, most users, and most played.
PUBG Mobile (Battle royale shooting game)
Genshin Impact (Fantasy RPG game)
Mobile Legends (MOBA game)
Free Fire (Battle royale shooter game)
8 Ball Pool (Billard sports game)
Call of Duty Mobile (Shooter game)
Among Us (Multiplayer social deduction game)
Asphalt 9 (Multiplayer action racing game)
League of Legends (Multiplayer action role-playing game)
Pokemon Go (Location augmented reality game)
What About Casual and Social Games?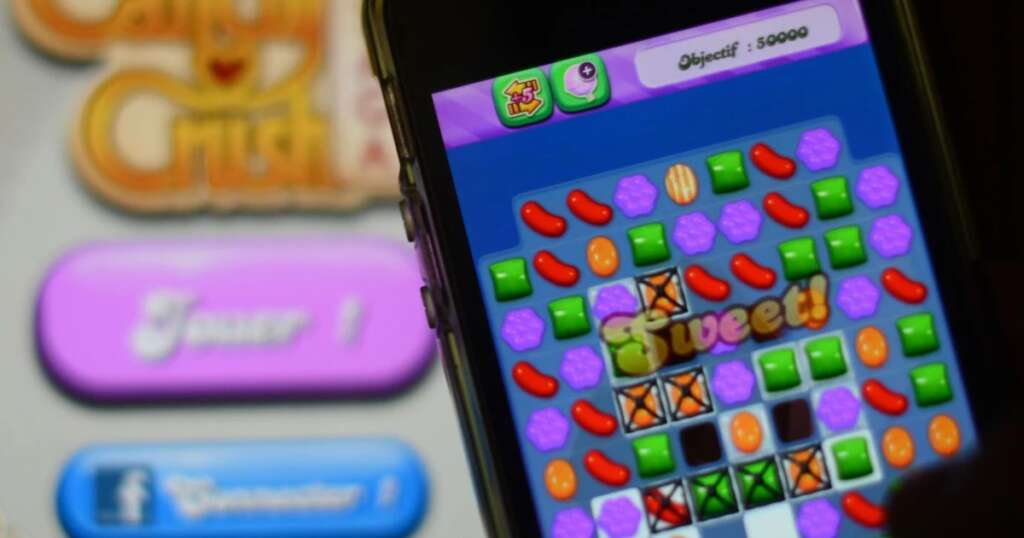 Here's that list:
Daily Themed Crossword Puzzles
What the Golf?
Zookeeper World
Monument Valley 2
Crossy Road
Mini Metro
Angry Birds2
Candy Crush
Stardew Valley
Project Makeover
AdVenture Capitalist
These all represent the top global games. This data varies between regions.
FAQs
What's the Top Mobile Game in The World?
Roblox is the world's number one mobile game, according to 2022 data.
It's compatible with iOS, Android, gaming consoles, and PC. People of all ages are playing this mobile game. 
What's the Most-Played Game of 2022-2023?
Garena Free Fire has experienced over 1 billion downloads and hosts about 150 million daily active players.
This game is the most popular and played in Brazil and Indonesia. It was recently banned in India.
What's the Most-Played Game by Women?
Women make up the largest group of mobile gamers that frequently play mobile games.
Therefore, we need to know what they are playing.
This was challenging to research, so we just made a list of popular games among women mobile gamers across the globe in no specific order.
• Candy Crush Saga
• Subway Surfers
• Love Nikku-Dress UP Queen
• Covet Fashion
• Board Kings: Board Dice Games
• Home Street – Dream House Sim
Women and men alike play a variety of games, so we aren't trying to separate who plays what mobile game. Casual games have been revealed to be favorites among those who identify as female. 
Conclusion
The overarching video gaming market is growing, evolving, and changing, but this is especially happening in the mobile gaming segment.
More people who identify as female are playing mobile games than those who identify as male.
Casual, role-playing, shooter, and battle royale games are the most popular across the globe regardless of gender or age.
As the ever-changing landscape of mobile gaming evolves, we will see increases in gamers of all ages.
Will the PC and console gaming segments die out? We don't think that will happen just yet.
There are still many gamers using their laptop, desktop, and gaming consoles.
These video gaming niches are still generating millions to billions in revenue.
We hope you have learned something new about mobile gamers in this article.
As a reminder, there are 3 billion mobile gamers in the world.