It seems as if it is the year of the Metaverse. There are projections out there that the Metaverse could reach $800 billion by 2024, and right now, it is currently sitting at around $47 billion.
There has been a surge of interest thanks to the start of the pandemic back in 2020.
So, a combination of changing consumer habits as well as accelerating digital technologies has resulted in the Metaverse becoming more and more real.
All of this has encouraged marketers to consider the Metaverse becoming a very real virtual reality.
So, let's take a look at what's going on currently with the state of the Metaverse, where consumers stand, which technologies are growing, and what brands and platforms are going ahead with it.
Quick Metaverse Statistics 2024
Metaverse is pegged to reach $800 billion by 2028
JP Morgan thinks the Metaverse market size will be $1 trillion
The gaming world is predicted to reach $400 billion thanks to the Metaverse
The market forecast for global AR and VR is $300 billion by 2024
AR and VR are predicted to be worth $20 billion in Europe in 2025
Facebook is investing $10 billion into the Metaverse
Facebook invested $50 million in non-profits to responsibly develop the Metaverse
North America accounts for a bigger market share
Incredible Metaverse Statistics for 2024
1. 38% of American Adults Don't Know What the Metaverse Is
The Metaverse might be catching on, but not as fast as you might think.
At the end of 2021, in an online survey and according to Metaverse stats in general, found that 38% of adults in America said that they hadn't heard anything at all when it comes to Facebook's innovative virtual reality project.
2. 11% Said that They Had Heard About Facebook's Change in Direction
Thanks to a lot of recent controversies surrounding Facebook, it has changed direction, which is something that is a lot more well-known than the Metaverse itself.
Right now, people are more focused on the fact that Facebook is trying to distance itself from security and privacy breaches.
3. 68% of American Adults Aren't Interested in The Metaverse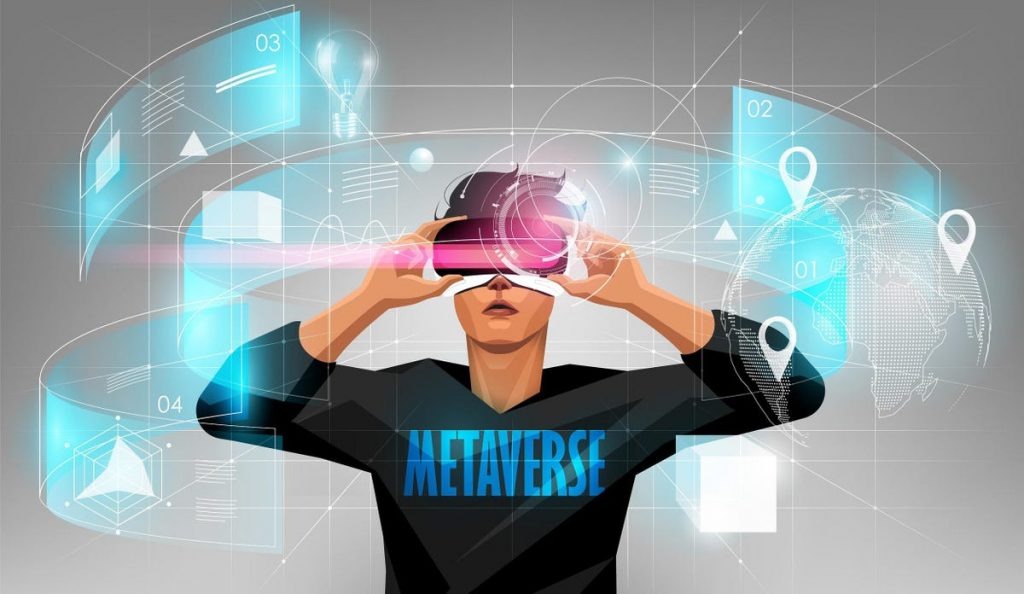 According to the statistics, Mark Zuckerberg might have an uphill battle on his hands, with 68% of American adults saying that they aren't actually really interested in the growth of the Metaverse.
4. In 2020 More than 80 Million People in America Used Ar at Least One a Month
Despite the previous statistics, in 2020, 83.7 million people in America used augmented reality at least once a month.
This figure is predicted to increase to 110 million users in 2023.
5. 41% of Respondents in America in 2020 Said that They Weren't Interested in Augmented Reality
Again, it remains to be seen whether this project is going to take off or not, considering that 41% of respondents to a survey said that they weren't interested in augmented reality.
Just 7% of the respondents to the survey said that they were very interested in augmented reality.
6. 21% of Respondents Aged Between 18 and 34 Are Interested in Augmented Reality
Of course, the younger generation is slightly more intrigued in what's going on with augmented reality, which is why 21% of respondents to a survey said that they were interested.
7. Hardware Segment Is the Leading Metaverse Market
The Metaverse industry is comprised of hardware and software, and right now, hardware is taking first place.
8. There Are Predicted to Be 76 Million AR/VR Devices in 2024
AR and VR devices are set to increase in popularity, but it remains to be seen whether this growth will be sustained.
9. VR Hardware Saw $10 Billion in Sales in 2024
Reality hardware is catching on, according to the data, which indicate that the virtual reality hardware industry made $10 billion in the American market in 2024.
10. Revenue from AR/VR Headsets Is Predicted to Reach 5.5 Million Units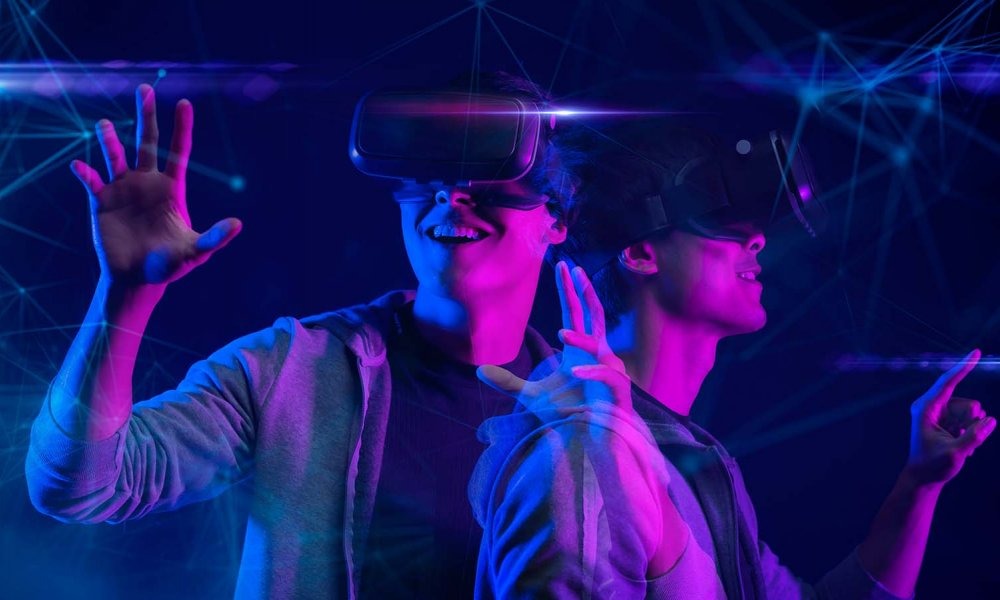 In 2020, it was predicted that headsets for augmented reality would reach 5.5 million units.
11. Both Industries Are Predicted to Sell More than 26 Million Units a Year by 2023
This is another one of those pretty impressive statistics, and shows that slowly but surely, people are catching on to the popularity of the market, even if it is slow to grow.
12. There Will Be 1.7 Billion Mobile AR Users in 2024
It is predicted based on Metaverse statistics that there will be 1.7 billion mobile augmented reality users around the world, which is an increase of 1.5 billion from the 200 million that was seen in 2015.
13. Safety, Accessibility, and Cost at The Three Top Factors Considered in The Augmented Reality Market
Metaverse Statistics indicate that the augmented reality market will surpass the virtual reality market at some point.
14. 10.7 Million Users Have Been Part of Fortnite Concerts Online
This goes to show that the Metaverse and other augmented reality experiences are popular among gamers, and while they are predicted to hit the mainstream a bit more in the future, they will continue to be popular among gamers.
15. Metaverse Could Near $800 Billion Tackling Ads and Live Events
The Metaverse is going to attempt to monetize the environment as quickly as possible, which is why it could get close to $800 billion when it comes to ads and live events.
16. The Gaming Market Could Exceed $400 Billion by 2024
Again, the Metaverse is the perfect landscape for gamers, which is why the gaming industry is set to exceed $400 billion by 2024.
17. There Have Been More than $25 Million Worth of NFT Sales
NFTs have taken off, and as a result, there have been 75,000 sales for a total of almost $25 million.
18. People Spent Almost 10 Billion Hours Playing Roblox in Early 2021
Roblox did really well in the first quarter of 2021, when people spent almost 10 billion hours playing the game online, and more 42 million users made the most of it every day.
19. $652 Million Was Spent on The Virtual Currency of Roblox, Robux
Roblox's cryptocurrency seems to also be doing pretty well, which is why people spent more than $652 million on the virtual currency.
20. Travis Scott Attracted 45 Million Viewers in A Virtual Concert
Travis Scott as well as other famous rappers garnered a lot of attention for concerts that they put on recently in the virtual world.
FAQs
What is the Future of the Metaverse?
It is predicted that the Metaverse is going to be worth more than $800 billion in 2028.
Final Thoughts
As you can see, just like with Facebook, the Metaverse has already struck a chord and divided people.
Some people love the idea of the Metaverse, while some people are extremely hesitant, and remain skeptical.
Whatever side of the fence you are on, it is predicted that it is going to take another 10 to 15 years for the Metaverse to grow, so there's no doubt that you will have time to get used to the idea.
Sources