It is not easy to concentrate on large volumes of text in the era of Internet surfing and general attention deficit. But, fortunately, technology can not only distract but also help us in our work. The cheap essay writing service authors have selected several tools that can make life easier for professional writers and screenwriters, guiding them on the path from chaos to order.
OmmWriter
The app is designed for writers whose creative impulses regularly stumble over the fear of a white sheet. OmmWriter lets you turn a white sheet ashy gray, blue with streaks, orange, and purple, or pistachio green with a single click. Then, as you print, the background color will gradually change the hue.
Those sensitive to the monotonous clicking of keys can choose from alternative sounds (such as a quiet chime), as well as background audio designed to put you in a meditative writing mood (birdsong is one option).
A few font variants, a few typefaces, and there the brief list of OmmWriter's options ends, leaving the author alone with the desire to compose something beautiful right away.
Scrivener
Scrivener focuses on people who work with text: writers, publicists, screenwriters, poets, etc. It takes some time to master the interface: the developers have provided all the nuances that need to be considered when creating a book.
So, for authors of fiction, there are special sections "Characters," "Places," and "Scenes." For authors of non-fiction, there is a section where you can write down ideas. And for playwrights, the sheets are designed in advance to make it convenient to write out the actions and scenes.
Considering the professional audience of the application, it's hard to demand finesse from it. And yet, it's impossible not to mention some heaviness felt when using it: functionality prevails over aesthetics here.
The full version of Scrivener costs $45, but you can start with the free demo version.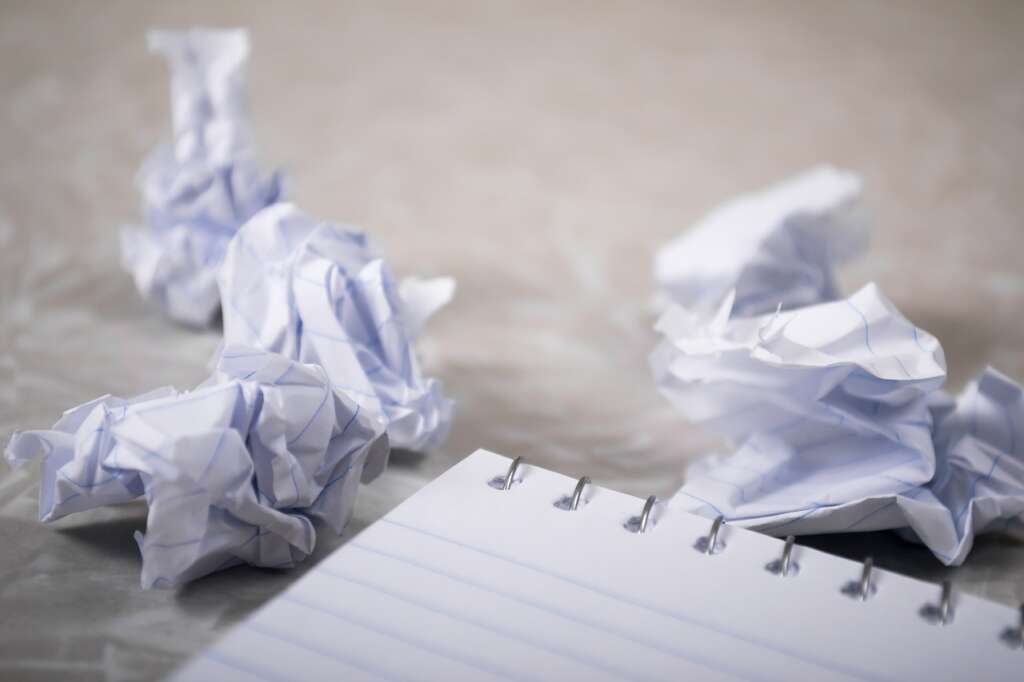 Final Draft
Final Draft is a kind of magic wand that turns the average user into a Hollywood screenwriter. It has all the features you need to write a screenplay (except, of course, inspiration and language skills). The app lets you navigate through characters and scenes, check spelling in 16 languages, watermark pages – and that's not counting all the essential functions required of any word processor.
The application is available for both Windows and MacOS, as well as iPad. But to become its owner, you have to pay $99 (this is the cost of the basic version of the application).
Typed
If we were to describe Typed in one word, that word would be "minimalism." Three background colors – white, black and beige, a few standard fonts, auto word count. A bonus is the generation of HTML codes for those who want to export text to the Internet. But the main function of Typed is the so-called Zen Mode. A small text window unfolds to the whole screen, Buddhist gongs start sounding softly in the speakers.
Ulysses
Ulysses is pleasing because of its functionality but also because of its and aesthetics: there is not a single distracting detail. The program helps you sort texts with intelligent filters and create your own, allowing you to select articles based on search criteria.
Another excellent detail – the variability of styles of displaying documents (they are beautiful, there are several – and you can also add your own). A particular delight is navigation. The paragraphs are numbered, and on the right side of the window, you can see the statistics of the text and the structure of the current document.
Documents from Ulysses can be exported to popular formats (PDF, RTF, EPUB, and HTML). The application also has a version for iPad, which seems to please everyone who is used to struggling with Apple on-screen keyboards. Here, a swipe of one finger moves the cursor in a given direction, and a swipe of two fingers selects a piece of text.
FocusWriter
The main scourge of scribblers is a multitude of distractions. FocusWriter operates on the principle similar to OmmWriter, but the main emphasis is placed on productivity. For this reason, the application was developed according to the "unnecessary anything" principle, trying to hide from the user almost everything that could be hidden.
Nevertheless, the personalization settings are enough; to find them, move the mouse to the upper edge of the screen. Here you can adjust the font, the background images, and the color of the text.
A nice addition is a timer. It can be used in interval mode (to remind yourself to take a break) and as an alarm clock.
To download the program, you'll be asked for a "tip" of $5, free version, alas, not provided.
Write
For those who can't get enough of minimalism and lack convenient file systematization, there is Write. The main advantage of this application is a convenient system for organizing and storing documents.
Those who are always unable to remember where and what they have saved will especially appreciate it. And, of course, you can keep your archive in the cloud, saving yourself from having to move files back and forth. Authors of the best Reddit essay writing service benefit from this tool.
A minimum of settings – font size and line spacing, design theme ("dark" and "light") – is compensated by pleasant little things like the possibility to instantly share what you wrote on social networks or send to e-mail. The best essays for students are written using this program as well.