Jarvee Review 2024
Jarvee is a growth tool for multiple social media platforms online. From Instagram to Facebook and Twitter, there are a lot of channels out there that Jarvee claims to be able to help with.
However, lately, it seems that Jarvee is not working for some, and might be posing a risk.
What is Jarvee?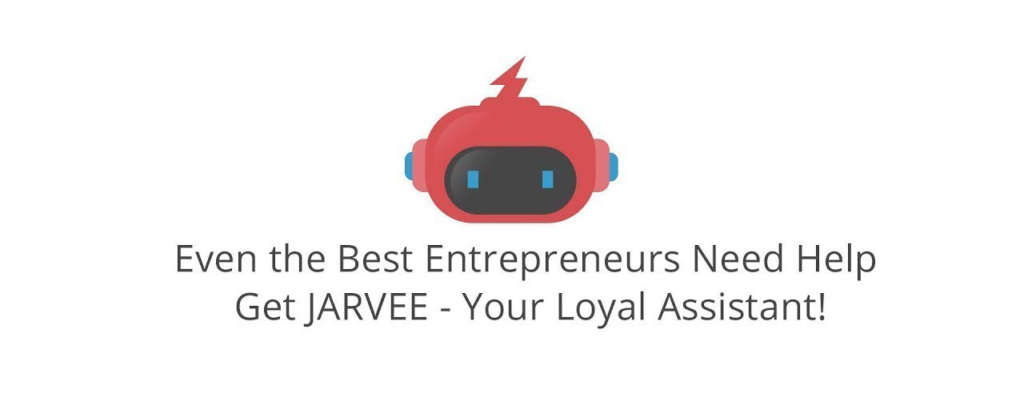 Jarvee is one of those companies that has been around since the very beginning. This industry isn't too old, but when it did first start up, Jarvee was there. There aren't that many companies out there who can say this, so it's pretty impressive that they've managed to hold their own for all this time.
However, when you're a company that's been around for a while, this can pose problems. Legit companies need to be working on their features all the time to stay up with the play, and we're not sure that Jarvee has done this.
Jarvee says that they provide their clients with rapid growth, which can help you whatever social media channel you are on. They say that their social media team is always ready to make things a bit easier on you, and they even go as far as to say that they work around the clock.
They claim to be able to help you grow your social accounts ten times as fast as you could do it on your own, so if this is true, it's pretty impressive.
Jarvee is Windows-based software, which means that you need a computer to be able to download it. You also need to make sure that it can run all the time to get the job done effectively.
What are Jarvee's Main Features?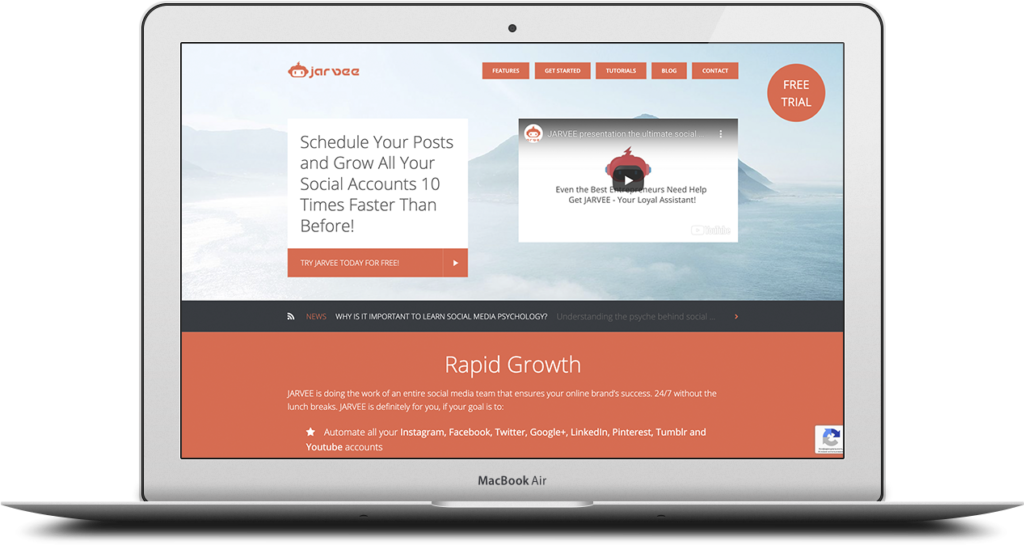 One of Jarvee's biggest features that they talk about a lot is their ability to schedule your posts ahead of time. This means that they can save your posts to be uploaded at a later date on all your social media accounts, no matter how many you have.
Of course, this is a big time-saver and means that you can concentrate on making even more content. They can also help with Instagram automation, as well as automation for YouTube, Facebook, Twitter, and more.
This includes things like automated following, liking, commenting, and viewing videos. They also have a scraping tool, so that you can consolidate your engagement ideas in one place, and work on them effectively.
Jarvee also offers a free trial for five days as well, which is legit and not a scam.
It also means that you can get to know them before committing to anything. Additionally, you don't need to share your credit card details to benefit from this trial.
Getting Started with Jarvee
One of the first things you will want to do when getting started with Jarvee is to visit their website through your web browser, and as we have mentioned elsewhere in this review, choose from one of their many different features.
They're probably going to be a little bit overwhelming in the beginning, because there are so many features to choose from, but you will quickly get the idea, and be able to make a decision.
From here, they're going to ask you to check out through their checkout system, and you'll also have to download Java onto your desktop. We have mentioned in the past that using a service that you'd have to download is risky business because it means that it could compromise your desktop and let malware in.
What is Jarvee's Pricing?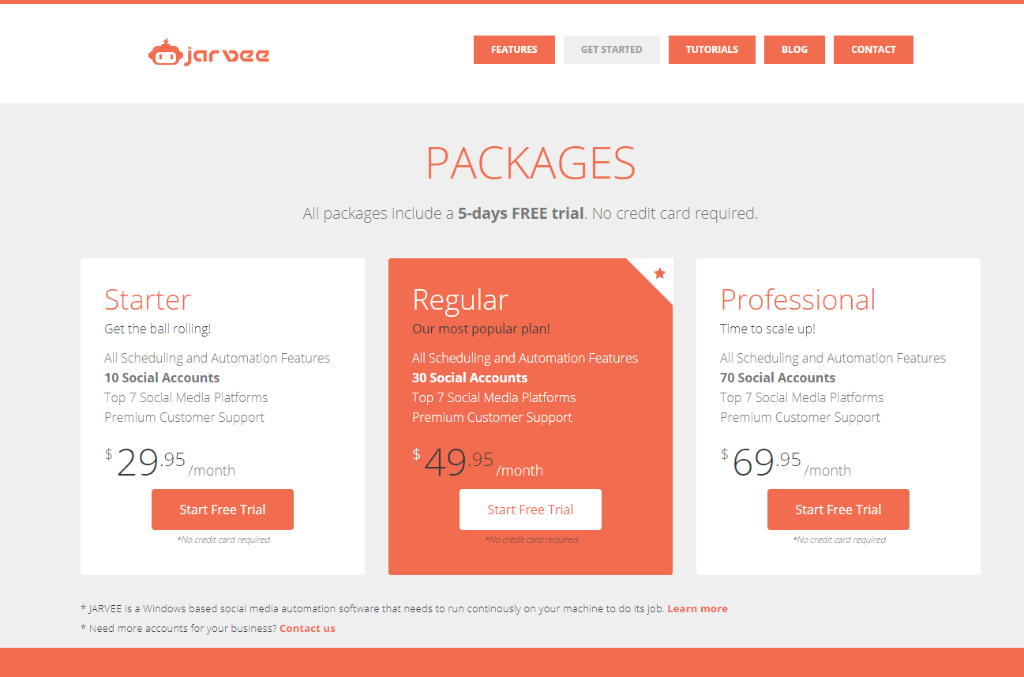 Let's review Jarvee's pricing. Their starter pack will cost you $29.95 a month, and includes 10 social media accounts, across seven social media platforms. It includes all automation and scheduling features, and top tier customer support.
Their regular plan costs $49.95 a month, and includes 30 social accounts. Lastly, their Professional rate is probably the most legit, with 70 social accounts for $69.95 a month.
How Did Jarvee Do in Tests?
We put Jarvee to the test so that we could make sure whether they were truly legit or not.
We decided to go for their more affordable package, which gave us a few basic features that we could apply to our Instagram profile.
As soon as we signed up for them, we downloaded their dashboard, and to be honest, we were a bit disappointed with the results.
We thought that they were average at best and really weren't in line with what we need based on our industry and niche. We believe that they were a lot more generic than these guys promised they would be.
What About Their Team?
Jarvee, if they want to be taken seriously in the social media marketing industry, needs to make sure that they have sufficient information on their website for their clients to get to know them really well.
If you aren't able to get to know a company like this by learning about the team behind their features in the beginning, then you are going to be starting to work with them blindly, without having any idea of what might come up again in the future.
We honestly wish that Jarvee had a lot more information on their website about how they work, and who is working behind the scenes on their features.
Pros and Cons of Using Jarvee
Jarvee does have its pros and cons, and as we mentioned above this previously legit tool is not working as well as it did.
While it's not a full-on scam, you really do need to be wary.
Review Verdict: Jarvee Not Working
If Jarvee isn't working for you, then you can try another tool or service.
When looking for a Jarvee alternative, it's normal to want something that's pretty similar. When you get used to a particular service and how it operates, it can be quite an adjustment to find something completely different, which may not even fit your needs.
If you're serious about your Instagram growth, there is a lot to be said for our list of the best Jarvee alternatives. Let's find out why they're considered the best.
First Look at Jarvee Alternatives
"Growthoid has not only helped me gain more followers on my Instagram, but they have done so safely and at a good price. Growthoid really puts the customer first and makes them feel like their Instagram growth is their top priority."
Second Best: Kenji
"Kenji is one of the most powerful, yet organic ways I've found to grow my Instagram account. I love that they are always there for me, and they can help me with so much more than just my Instagram followers. Through and through a solid company."
"One of the things that I've found about Nitreo is that they're honest, and while this might not mean that much to you, it's an important trait that I've found hard to pin down in this industry."
Best for Simplicity: Upleap
"I like Upleap because they could be mistaken for the kind of company that doesn't really care about your well-being – but they do. They have some simple, yet incredibly effective features that have helped me go a long way with my Instagram."
Best for Your Budget: ektor.io
"I love ektor.io because they helped me regain my confidence around using an Instagram bot. When the last one didn't work and nearly ruined my reputation, I didn't feel like I could climb back on the horse. However, when ektor.io says that they are undetectable, they mean it. There hasn't been one time that I've felt like my account is at risk of being suspended or shut down by Instagram."
"Budget is important to me, which is why I chose Growthsilo. They care not only about how many people use their services, but how much it's going to cost them, which is why they deliberately keep their prices reasonable so that everyone has access to them."
"There's nothing more important than the security of my Instagram account, especially when I'm trusting a third party with it. Follow Adder makes me feel at ease and guarantees that my account is safe and secure with them."
Best Newcomer: Kicksta
"Kicksta is one of those companies that appeared out of nowhere, but wasted no time in building a solid reputation in the online marketing industry. They have proven themselves with me and others time and again, which is why I keep going back to them."
"Following Like is another Instagram engagement company – with a point of difference that makes them stand out. While they may not be as experienced as some of the more established companies in this industry, they make up for this with knowledge and expertise."
Best Jarvee Alternatives
There's not a lot that Growthoid can't do for your Instagram growth in general, which is why they're such a solid choice as an alternative to Jarvee and find themselves on our list. Reviewing these guys is a breeze because they appear to have everything you need for an affordable, safe option.
You can even come up with the best Instagram engagement strategy that's out there and get ahead of everyone else with Growthoid. We like that they're smart, personable and straightforward – and they genuinely care about the security of your account while they're in charge. This is a reliable option if you need something that you can rely on and be with for a while because we can't see them getting shut down by Instagram any time soon.
Second Best: Kenji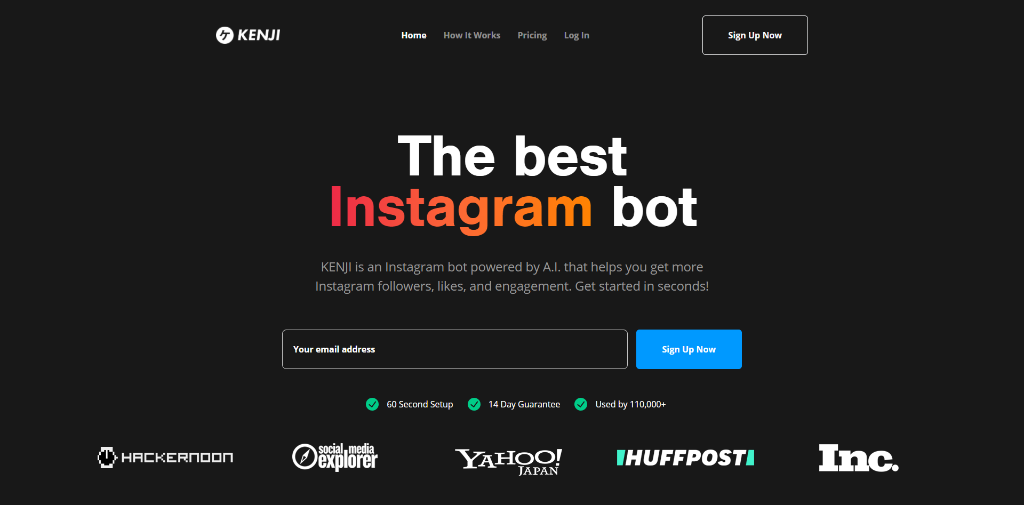 Ever wanted an Instagram growth tool that's just going to get the job done and not ask any questions?
If this is the case, then you need to check out Kenji. This company can help you get more likes and followers on your Instagram profile, as well as engagement in other areas as well. This makes them a really well-rounded company – the kind that can make a real difference to your account.
One of the things that we really like about this company is that they have a two week guarantee on their features. This allows you to get to know them a little bit, and decide over a couple of weeks whether they're a good fit for your brand or not. If not, there's absolutely no love lost. We also like that they have kept up with the times and have Instagram story features as well.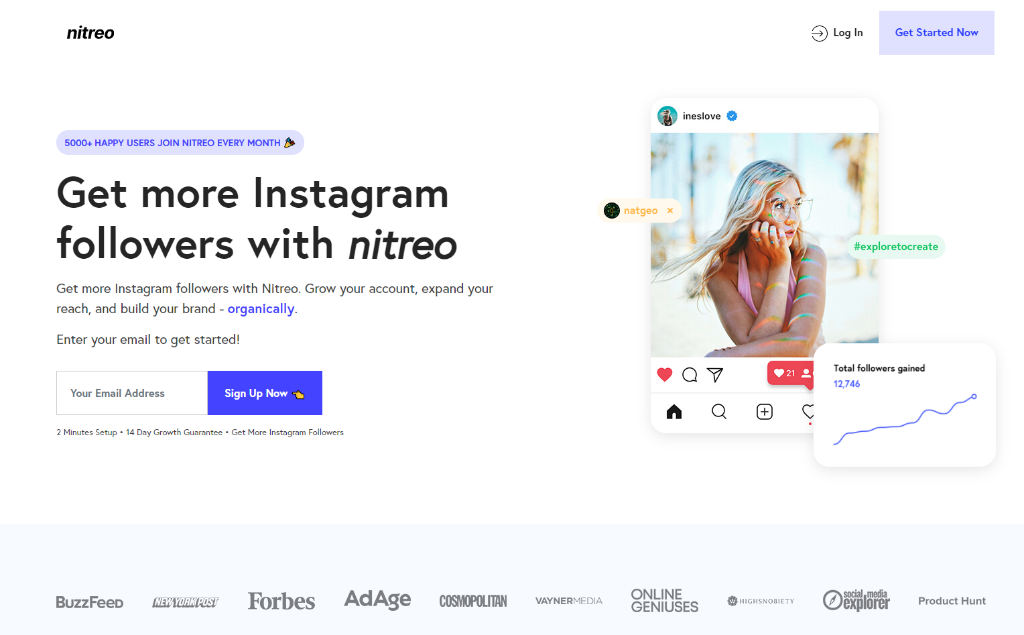 How much do you care about your Instagram growth? If it's as much as Nitreo, then you're going to be doing pretty well for yourself.
This company has helped a lot of clients already achieve a lot of success through their Instagram profile, and we have a feeling that they can do the same for you. They say that it's just going to take two minutes to get set up with them, and they have a two-week money-back guarantee just like Kenji.
They also promise that everything is organic and authentic with them, and they aren't about to take advantage of you or hinder your profile from doing well. We love that they can help you with all aspects of your Instagram growth, which is going to help you in the long run.
Best for Simplicity: Upleap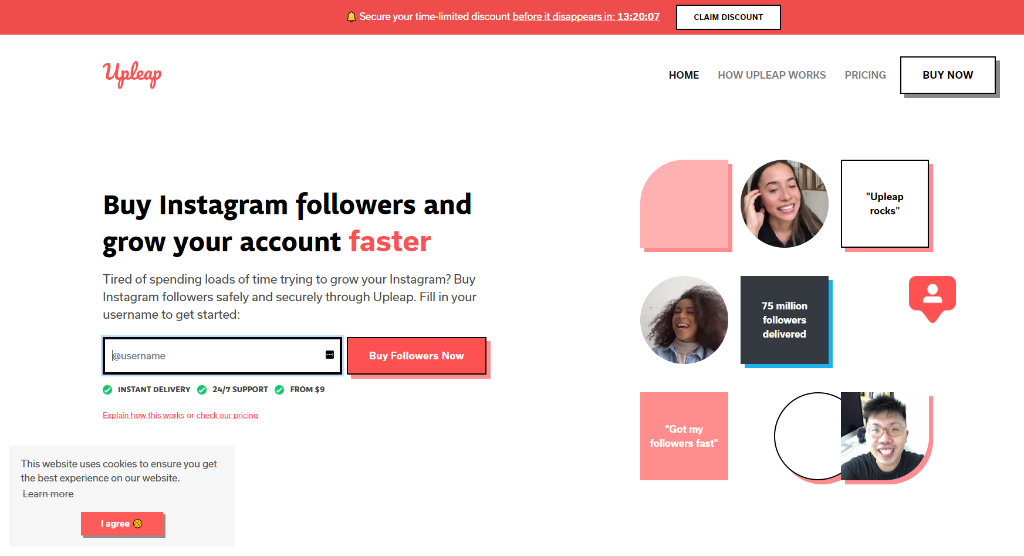 Want to keep things nice and simple so that you don't have to overthink your Instagram growth?
Then try Upleap. They can take over everything for you, and you don't have to stress because your page will be in good hands.
They can help you with all the basic features that Instagram offers for good growth, and they can also help you get to know them a bit better with a free trial. The icing on the cake? They won't take your credit card details.
Upleap is an interesting one, because they could be mistaken for a company that's generic and not very bright.
However, based on our experience of them they are the opposite, and they have a lot of positive client reviews that will testify to this. Their pricing and customer support is some of the best, and it only takes five seconds to get started with them.
Best for Budget: ektor.io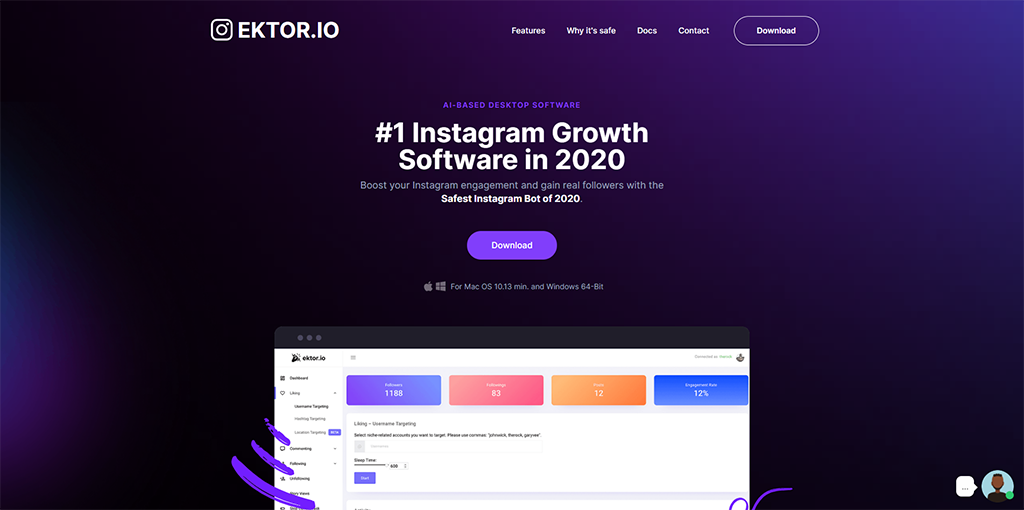 If you're looking for the next best thing to try now that you've given Jarvee a go, we recommend that you check out ektor.io.
This modern, slick Instagram automated bot can be used right from your desktop, which means that it can leave its software running 24/7 while you focus on other parts of your brand.
We also love that they, just as our reviewer said, have made sure that their services are undetectable, so there's no risk to the reputation that you've already built. It's getting harder and harder for companies like this to stay off Instagram's radar, but somehow ektor.io has done it.
ektor.io comes with a wide range of automation tools, from commenting and following then unfollowing, to two-factor authentication for security purposes and even facial recognition. This is a company that has done its research into what it takes to be a successful Instagram bot, and they're leaving nothing out.
They want their customers to benefit from their features, and they want to do well, too, which is why their plan is foolproof. If you're someone who is sick of getting blindsided all the time out there and need something that's really going to make a difference, we highly suggest you check out ektor.io for all of your Instagram growth needs.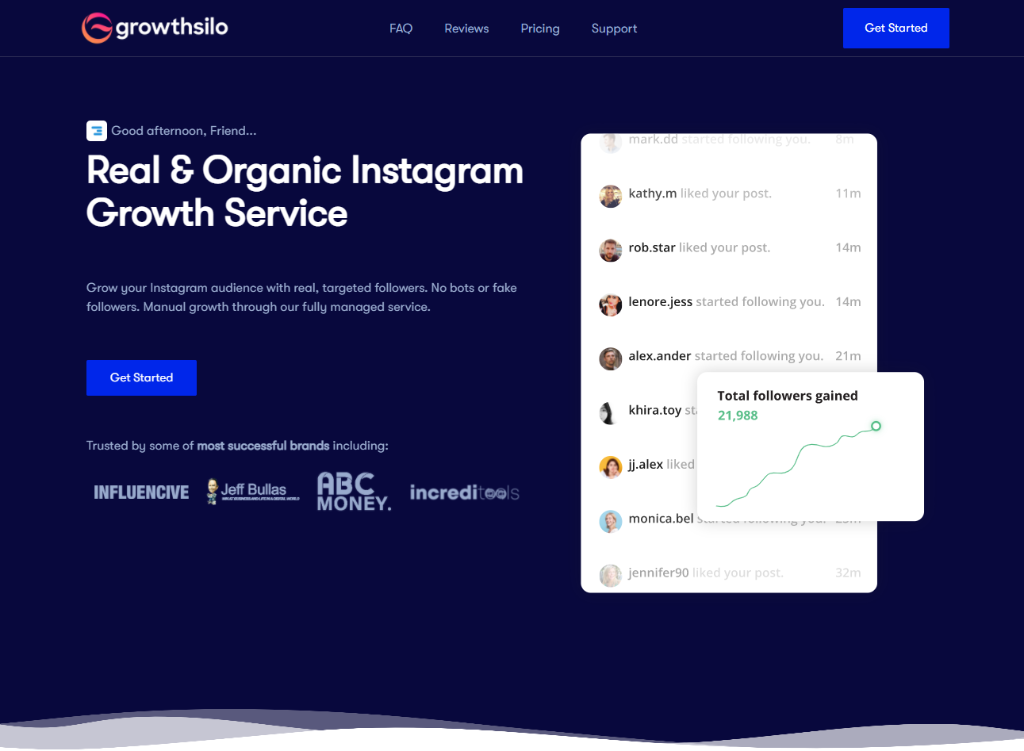 Budget is more important for some people than other things on the list to tick off, so if it's particularly important to you, then you may want to check out Growthsilo.
There are companies out there who charge through the roof for their services, and then there are companies who are so cheap that you've got to question their validity. Growthsilo falls right in the middle of this, which is why we think that they're easy on the budget.
Reviewing Growthsilo revealed that they have a lot of features on offer as well as being great with their prices. Not only can they help you with your Instagram growth, but they can also straighten out your website as well. Growthsilo is a great all-rounder.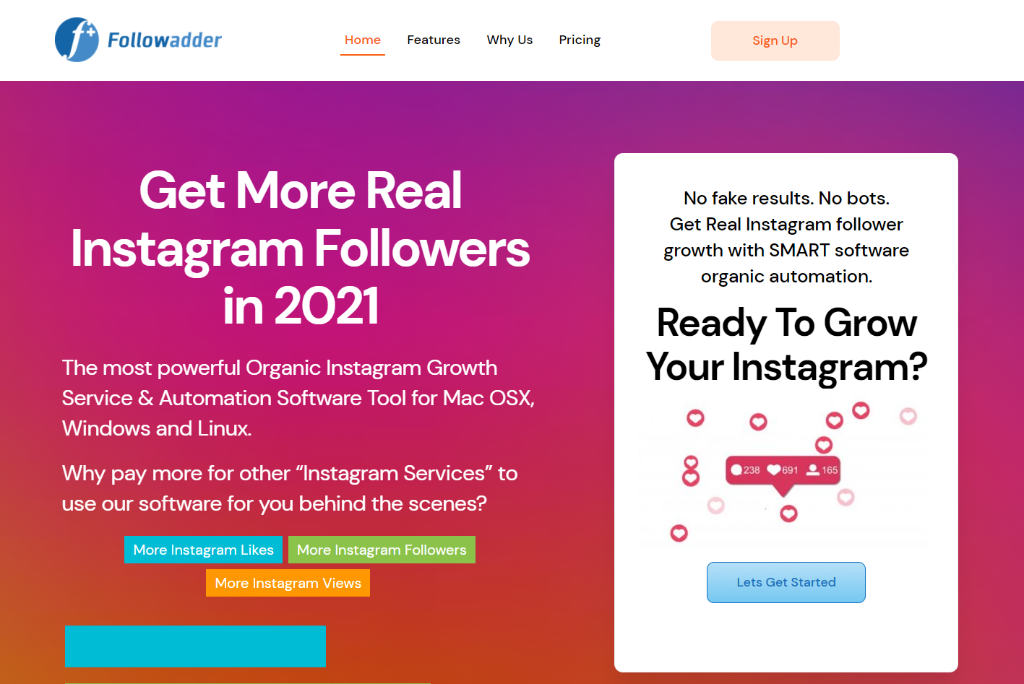 Security is another feature that is high on a lot of people's lists when looking for a replacement for Jarvee, so it's great when you come across a company that feels the same way.
When we reviewed Follow Adder, it was clear that they care about the safety of their clients' accounts. They have been around for a long time now, which means they know the industry pretty well and what it takes to keep you safe out there.
With Follow Adder, you don't have to worry about being red-flagged by Instagram. They fall well within Instagram's terms and conditions which can't be said for everyone in this industry.
Best Newcomer: Kicksta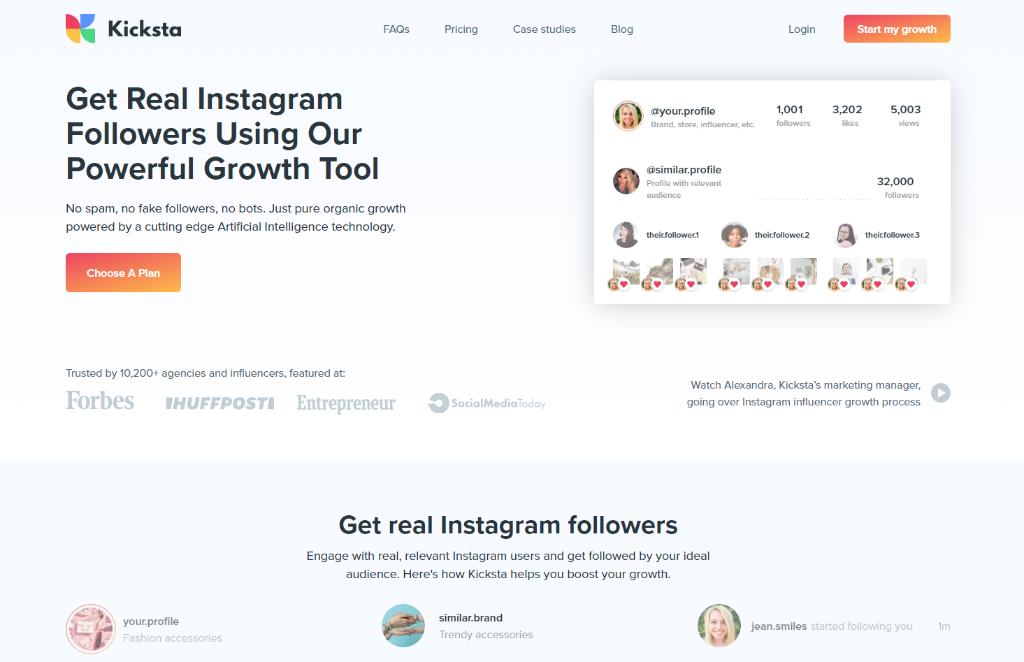 Kicksta wants to use their established reputation with existing and past clients to help increase the traffic of your Instagram. When we reviewed Kicksta, we found that they really seem to know what they're doing.
Not only do they know how to promote their customers content online, but they also know how to promote themselves, which is why they've got one of the best reputations around.
Whether you're an up-and-coming influencer or the manager of a brand that's wanting to stand out, Kicksta has the type of tools you need to take it one step further.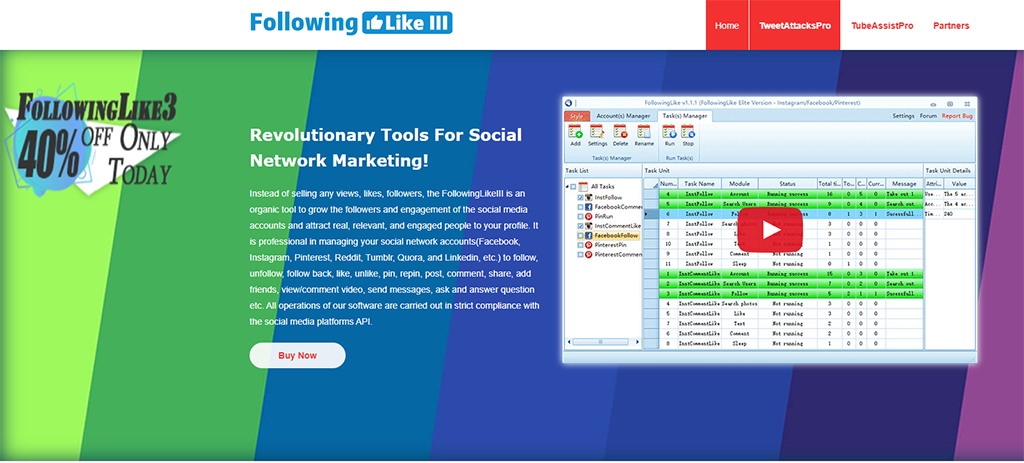 FollowingLike hasn't been around for too long.
However, this isn't going to get in the way of world domination, and they seem pretty proactive about it as well. FollowingLike wants to take your Instagram engagement to the next level, and they want to do so with some pretty sophisticated features.
One thing that we love about FollowingLike is that they can help you manage multiple Instagram accounts at once. It's vital if you work for an agency that manages multiple brands to have a tool that can streamline the entire process. With FollowingLike, you can save a ton of time, and possible money while you're at it, too.
Why Do You Need Instagram Followers?
Instagram followers; you can't live with them, you can't live without them.
As much as you you prefer to not have to worry about your Instagram followers, unfortunately, it's the first thing that people see when they visit your profile, and if they aren't up to par, and aren't giving your profile enough credibility, then you can easily expect people to just pass on your profile and go somewhere else.
This is the harsh reality of Instagram these days, but the good news is that there are plenty of growth companies out there that can assist you with getting the followers that you need.
They can help you not only with the quantity, but with the quality so that you can beat your competition, and have the majority of the people who are following you on Instagram be real and active.
Our Review Process
When we review the sites like Jarvee featured on this list, we make sure that we cover as many as possible so that we're only choosing the very best.
This is why we read through over 5200 customer testimonials and looked into at least 200 Instagram marketing companies so that we can be confident our list is accurate and honest.
With this list of the top Jarvee alternatives, you can set your Instagram account up for success.
Whether you are wanting to manage multiple accounts at once or are just trying to get ahead with one, our list of the best Jarvee alternatives can make it happen.