Regular Instagram users know how difficult it can be to gain new subscribers.
But what happens when your fan base swells to the point where it's impossible to distinguish between followers and non-followers?
You'll have to figure it out independently since the official Instagram app doesn't provide much help in this area.
Here is where Instagram follower tracking apps come in handy.
With the aid of these valuable tools, you can see who has automatically followed you and who has unfollowed you.
You won't need to search through your follower list to identify someone you neglected to follow back or the cause of your sudden drop in following.
However, picking the best Instagram follower tracker app can be challenging, given the many options available.
You don't have to do the legwork because we already did it.
This article will discuss the benefits of using follower trackers and highlight the top apps in this category.
Best Instagram Follower Tracker Apps in 2023
Here are the very best Instagram tracker apps.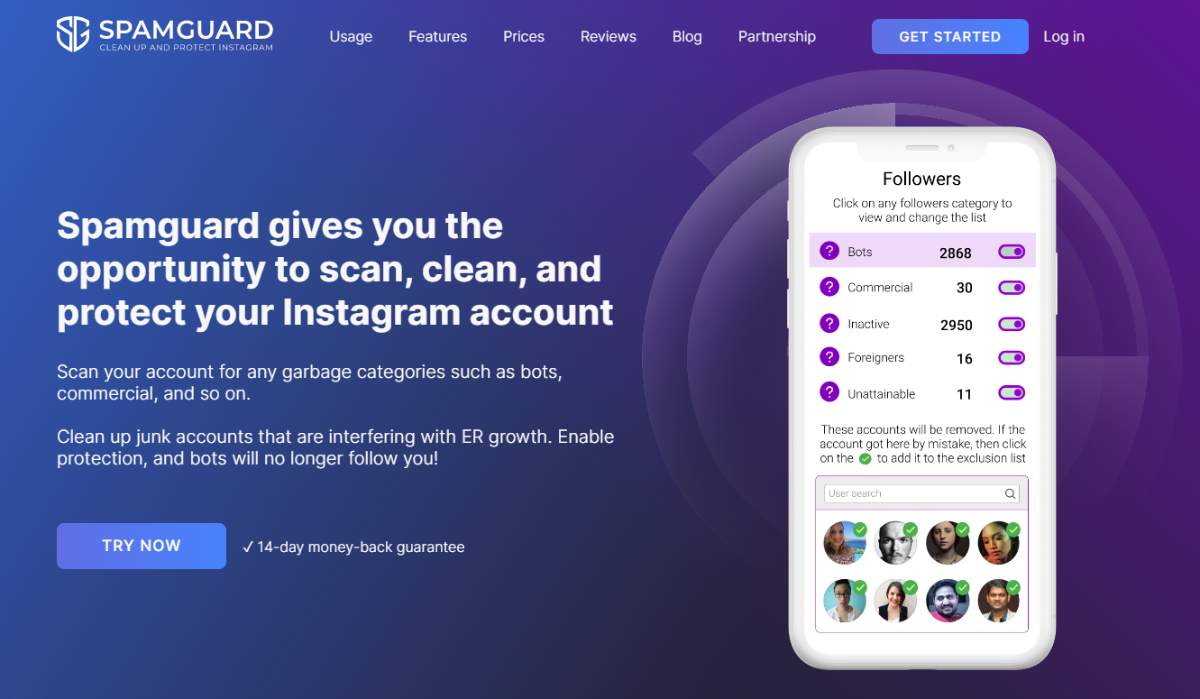 Our top suggestion if you're looking for the best Instagram follower tracker is SpamGuard.
With the help of this app, you can quickly determine who your active and inactive followers are, get detailed analytics, and even see who your secret admirers are.
Your Instagram account won't be flooded with unwelcome followers or comments thanks to SpamGuard's anti-spam monitor, which makes it a valuable tool for maintaining account cleanliness.
You can keep an eye on as many accounts as you want because it is free to use.
The customizable options offered by SpamGuard are one of its most impressive features.
You can customize the app to your preferences, whether you are a seasoned Instagram user or a newbie, making your user experience as cozy and straightforward as possible.
You can pay to be featured among the app's users, giving you even more exposure there.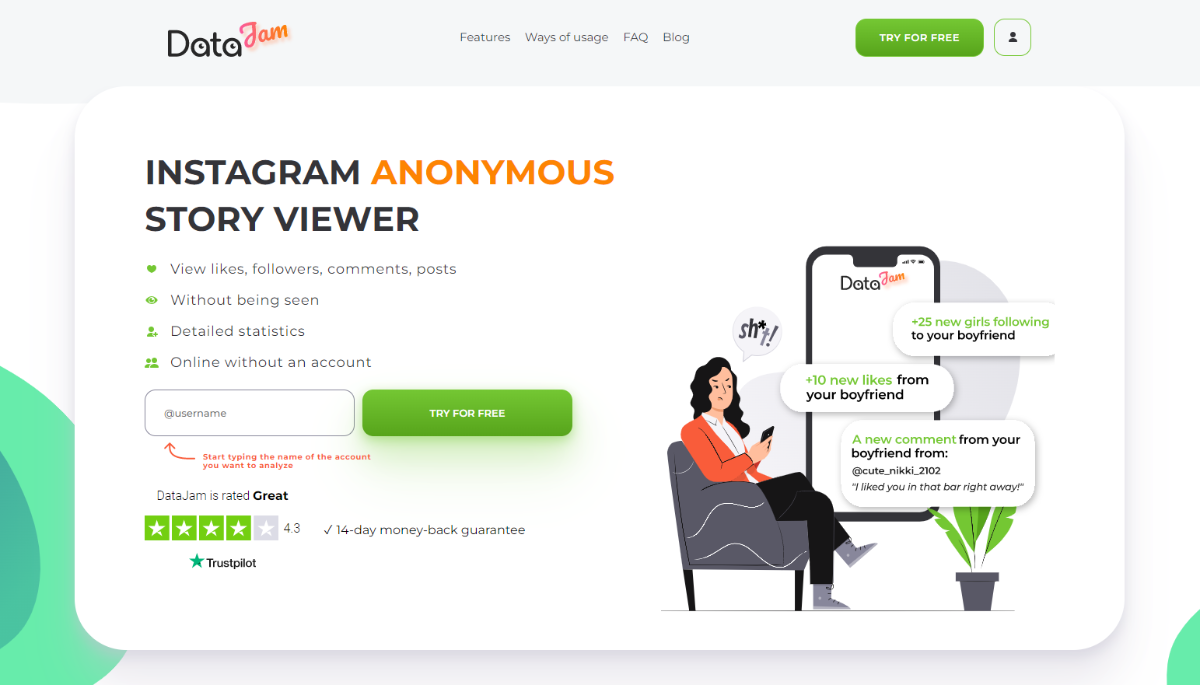 One of the top trackers is DataJam.
They are head and shoulders above the competition, thanks to the quality of the analysis of Instagram profiles they provide.
They provide real-time data updates, so you can monitor all the action on your Instagram profile without missing a beat.
Furthermore, the best feature of Datajam is that you can access it without a login ID and password, thanks to its emphasis on anonymity.
Their straightforward design makes it simple to examine all sorts of Instagram activity, from inactive accounts to recent comments and beyond.
Their three-day trial gives you access to all of Datajam's features for just one dollar.
You're missing out if you don't take this chance to collaborate with industry leaders.
3. AiGrow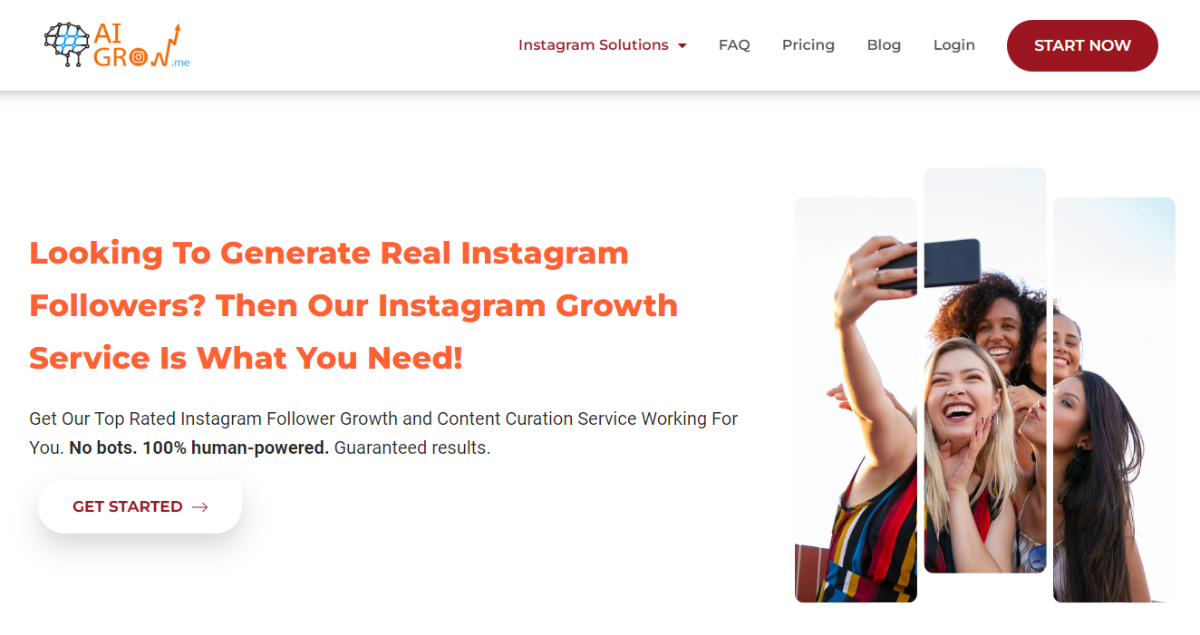 AiGrow is a powerful all-in-one Instagram management and growth service that does more than keep tabs on followers.
You can track your progress and adjust your strategy as necessary, thanks to its sophisticated analytics and weekly growth reports.
But what distinguishes AiGrow from its competitors is how it uses AI technology to locate and target prospective followers based on pertinent hashtags and locations.
Aside from follower tracking, AiGrow provides auto-response features that allow you to interact with your followers via curated comments or direct messages.
Doing this can increase your engagement rate and demonstrate to your followers that you care.
This will open up more business opportunities for you.
AiGrow does have a cost, despite its impressive features. However, the thorough and hands-free service it offers makes the investment worthwhile.
If you have questions or concerns, you can speak with AiGrow's staff directly using the chat box on their homepage.
4. InStalker
You can identify users who don't follow you back, find out who has visited your profile, and find out who secretly follows you using InStalker.
The app also enables covert viewing and downloading of Instagram stories. It is convenient if you want to monitor your followers covertly.
This app is only accessible on Android devices and has several features that can be used to understand your Instagram account better.
With the help of this app, you can find out who is browsing your profile without following you and watch and download stories privately.
You have a complete profile analysis of your most liked, commented on, and least engaged posts, along with recent followers and unfollowers.
It's essential to remember that while the data you'll receive from this app is pretty comprehensive, you won't have access to bulk actions or whitelisting.
5. Task Ant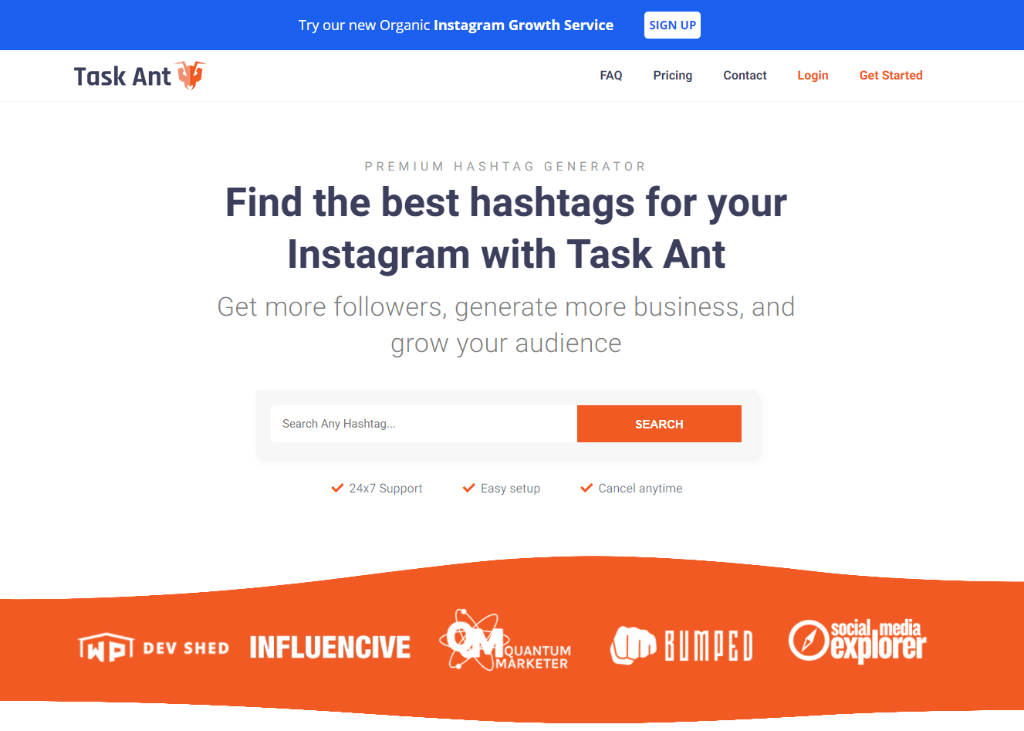 Task Ant promises to handle everything Instagram based; It gives you monitor follows and unfollows you insights into the types of people engaging with your content.
Doing so can better your overall strategy and tailor your content creation to the appropriate audience.
The ease of use of Task Ant is one of its best features. You don't need to be a tech-savvy whiz to use the app and comprehend the data it presents.
Even novice users can easily understand how the comprehensive information about your follower base is presented.
The capability to reveal information about user activity is yet another impressive feature.
You can determine your audience's favorite post types by analyzing this data, and you can use this knowledge to create a profitable Instagram strategy.
Even though Task Ant is a new product on the market, we think it has great potential.
6. CrowdFire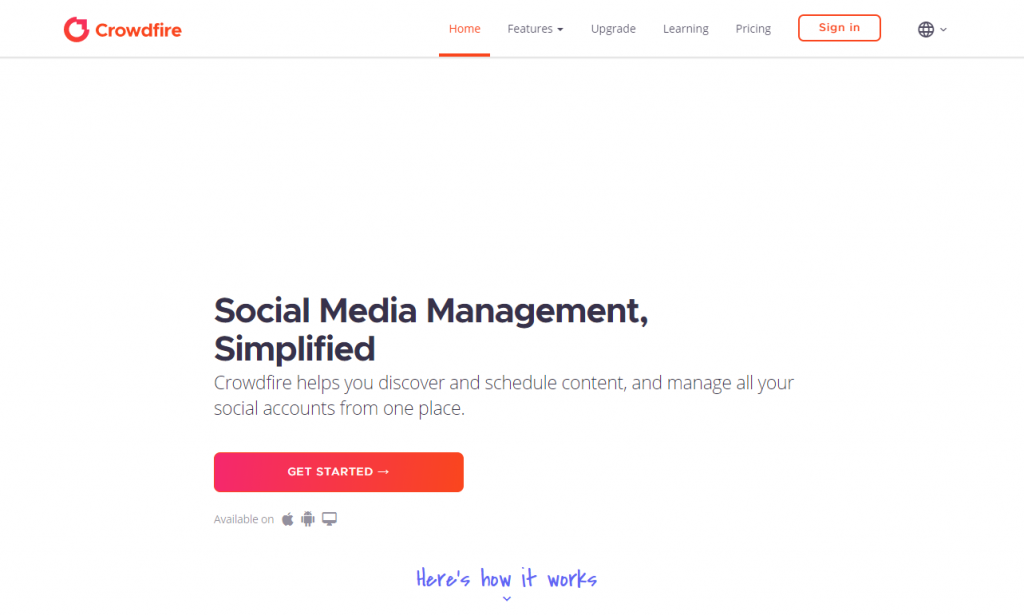 Although Crowdfire is primarily a tool for managing social media accounts, it also has strong analytics capabilities, such as tracking your followers and finding users who have unfollowed you.
There is a free version of Crowdfire, but it only offers one day's worth of data. However, the 30-day data plans are very reasonably priced.
Beyond follower tracking, Crowdfire provides a lot more. You can schedule posts and manage your social media accounts from a single location.
Additionally, it offers pertinent content recommendations based on the interests of your current followers, making it simple for you to post engaging content across all of your social profiles.
You can eliminate the hassle of remembering to post every day by using Crowdfire's feature to schedule posts in advance.
The tool also suggests the best times to post to maximize engagement and customizes your posts for each social network.
7. Inflact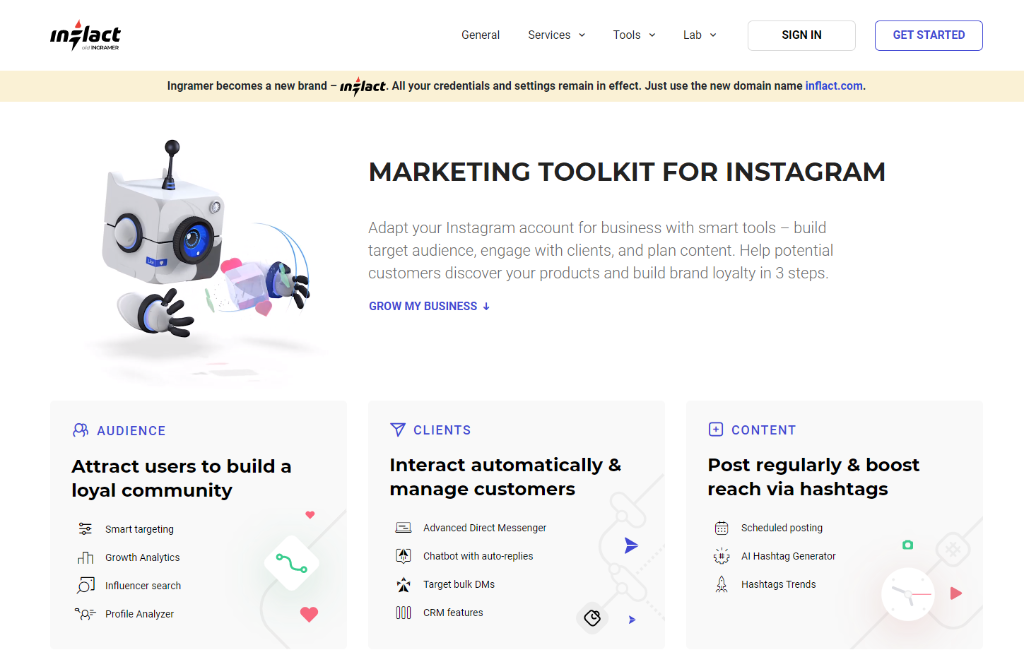 A comprehensive Instagram follower tracker like Inflact is unquestionably worth your consideration.
Inflact has divided its features into various categories, such as audience, clients, and content, to assist users in getting the most out of their experience.
This implies you can use the platform for activities like profile analysis, growth analytics, and influencer research.
One feature that distinguishes Inflact is its capacity to maintain account activity even when you're not online.
The platform also makes it simple for users to schedule their posts in advance, increasing the likelihood that their content will be highlighted on the Explore page.
The best part is that Inflact provides its services at a very affordable cost, making them available to a variety of users.
8. Unfollowers & Ghost Followers App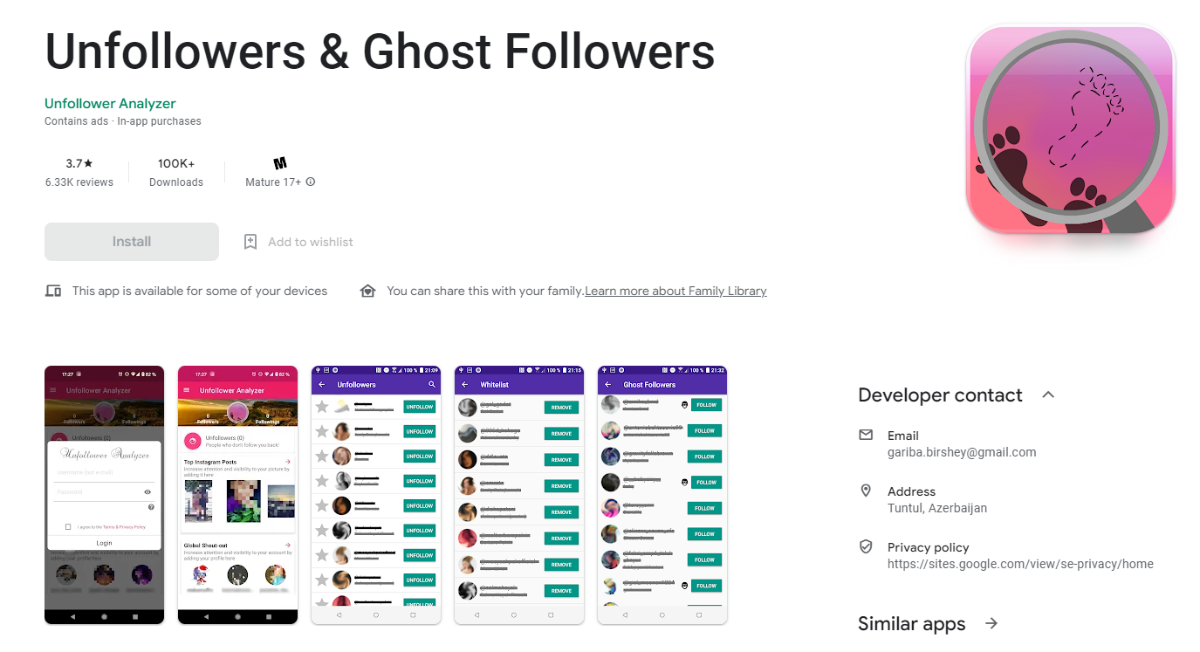 Who has unfollowed you, who follows you, mutual followers, and more can all be seen here.
This app is unique among followers tracking apps because it allows you to promote yourself through global and media shout-outs.
The "smart feed" in Unfollowers & Ghost Followers (by Bad Raccoon) is one of the app's most notable features.
It makes recommendations of photos, videos, and articles that you may find interesting based on the people you follow.
You can whitelist your favorite users so you never miss a post from them. Having multiple accounts and quickly switching between them is also a perk.
Users can access a wealth of information within the app, such as Frequently Asked Questions (FAQ) and How To section.
It's free to download and use on Android devices, though some of its features require in-app purchases.
9. Iconosquare
Iconosquare is a program that facilitates your social media activities by providing you with helpful data, planning resources, and analysis of Instagram Stories.
You can link Social media platforms like Facebook, Instagram, LinkedIn, Twitter, and TikTok in a single Iconosquare dashboard.
Your best-performing content, optimal posting times, and hashtag utilization are all easily identifiable with this feature.
While it does help you manage your followers, Iconosquare has much more to offer.
Using the insights gained from its analytics, you can create content with the most significant possible impact on your target demographic.
You can preschedule your posts and export reports from arbitrary periods.
You can also keep one step ahead of the competition by using it to snoop on them.
10. Unfollow for Instagram
With Unfollow for Instagram, you can manage who follows you and who doesn't and find out why.
In addition, you can choose to no longer follow a specific user or multiple at once.
You no longer need to wonder, "Who unfollowed me?" Unfollow for Instagram makes it simple to monitor who isn't following you back and unfollow them if necessary.
The app's layout prioritizes ease of use and productivity.
We understand the significance of a reliable and straightforward instrument. This multifunctional app is a must to maximize your Instagram success.
Reasons To Use An Instagram Follower Tracker
Here are some of the reasons.
Discover Unknown data
While Instagram does provide some basic information about your followers, it is limited in what it displays.
They won't, for example, show you which users recently followed or unfollowed you.
Follower trackers can fill in the blanks and provide a complete picture of your account's performance.
Monitor Your Progress
You could manually track your follower growth if you wanted to, but this is time-consuming and prone to errors.
A follower tracker can assist you in keeping track of your progress without all of the hassles.
Additionally, it can help you understand where your growth is coming from.
Are you gaining new followers while retaining your current audience or losing some of them in the process?
Gain Valuable Insights
When someone follows your account, you have an excellent opportunity to learn more about your target audience.
You can learn about the types of people interested in your content by looking at their profiles.
Unfortunately, Instagram's analytics make it difficult to find new followers.
You can quickly learn more about your latest followers with the help of a follower tracking app so you can better serve them.
Conclusion
If you want to stand out in the competitive world of social media, you must use the best Instagram follower tracker.
You can improve your content strategy and attract a more interested and engaged following by tracking who unfollows you and analyzing your current audience.
If you use a follower tracking app, be cautious and only use legitimate, secure apps.
With the help of a good follower counter, you can quickly rise to the top of Instagram.