Are you looking for Indian IP address proxies? Want to perform your market operations and research on the internet or just for entertainment in the Indian region?
You can either go for free proxies or paid ones based on your requirements and needs. There are multiple options to choose from. But not all of them work great.
We have listed down some of the best India proxies available. These proxies are secure and fast. You can reliably perform your online activity using these services without spending a lot.
The Best Places for India Proxies in 2022
The web content available in India is quite different from the one that is available elsewhere. Most of the websites provide generalized content. But other websites provide geo-targeted content.
They deprive you of access to their content because you are not browsing the content from India. This is not specific to Indian content.
Websites are becoming more localized. So, you might not be granted access to certain content due to your location. This is where Indian proxies come into play. But not all of them work as they should. Hence, you have to be very picky in choosing your service.
Why Buy India Proxies?
If you've used proxies before, you will notice that Indian proxies are not different from those that work in other regions. Still, there is a difference, and that is Indian proxies only use Indian IP addresses for location spoofing.
Different web services can detect and identify your location to have a look at your IP address. For example, when you use Indian proxies, they will detect an Indian IP address and see that you are browsing from India, allowing you to scrape the geo-targeted content.
Best India Residential Proxies
Residential proxies use IP addresses assigned to different residential devices like computers and wifi by the internet service providers. These IP addresses are great because they do not raise any form of suspicion.
The internet traffic will be seen as regular internet traffic,3, and you can access the blocked content in your region. But these IP addresses are pretty expensive as well. However, you won't have to compromise on quality and speed for these residential proxies.
Here are some of the top residential proxy service providers that you can consider for your online activity.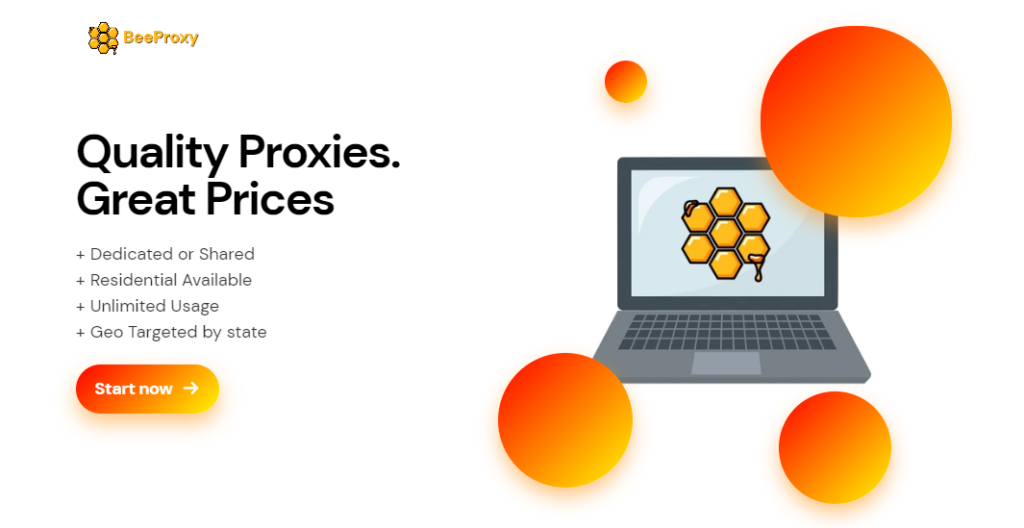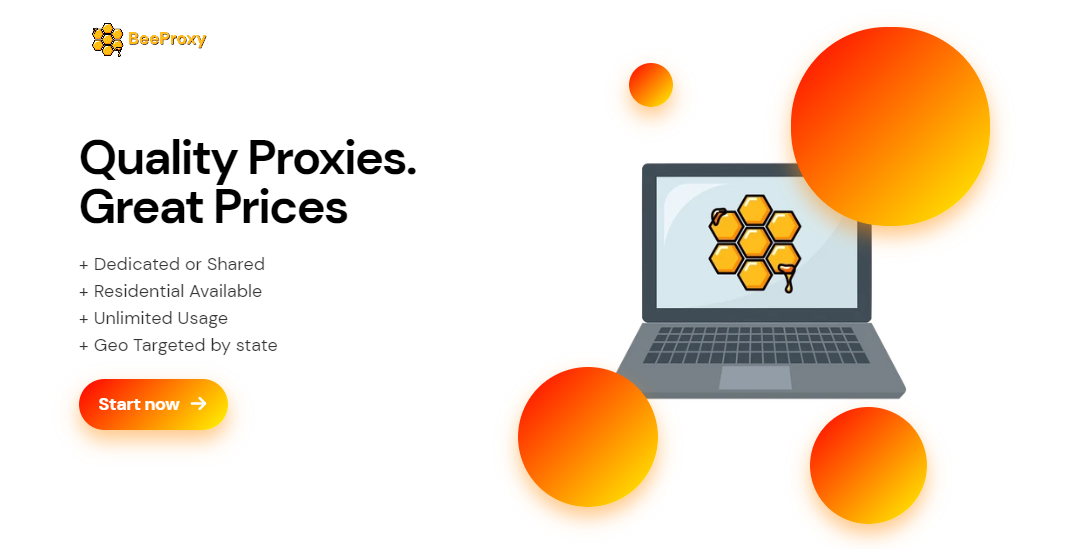 BeeProxy has over 5 million proxies available in its pool, and there are over 2.5 million Indian proxies there as well.
Their servers are present throughout the globe, and the minimum bandwidth open here is 19GB.
One of the best features of their service is their price because their plan starts at $20 a day for 19GB, and you will be able to access 300 ports.
They also provide you with a straightforward and flexible payment option. You can either go for daily or weekly proxies as well.
This is how they differentiate their service from others because the competitors only provide monthly plans. 
The majority of their IP addresses are from India, and they also have one of the cleanest pools of proxies available on the market.
You can use their proxies for SEO audit, price monitoring account registration, ad verification as well as general-purpose web scraping. 
Another excellent feature of their service is that they also have mobile proxies available, and you can use them on your mobile device without a problem.
So, no matter your device or platform, you can conveniently use their service and access geo-targeted content. Moreover, these proxies are pretty fast and secure, and managing them is pretty simple with BeeProxy.
Connectivity will never be an issue, and you can pick a suitable proxy based on your location and requirements. However, if you are looking for the perfect balance between price and quality, BeeProxy is the right option.
The best in terms of quality services is Bright Data which was known as Luminati previously. They have a huge IP pool with over 72 million IP addresses, out of which over 4 million are Indian IP addresses.
This is a pretty massive pool of global as well as Indian IP addresses. They have their servers located throughout the globe, and the concurrency allowed is unlimited.
Bright Data allows a minimal bandwidth of 40GB. So, the quality you are getting from Bright Data is exceptional, but this quality comes at a price, and it's pretty high. Subsequently, you won't have to worry about getting blocked while using their service, but you will also have to pay a high monthly price for this exceptional service.
This service provider supports India as well as other countries and most cities throughout the globe. You will get a proxy manager along with a developer. It means using their services will be pretty easy for you.
And you can access these services from different cities throughout the globe as well as throughout India. Bright Data is 100% patented and compliant, and the proxies available here will work no matter your requirement. Your only concern with Bright Data is that their service is not pocket-friendly.
This service is best suited for corporations and firms because they are too expensive for individual use. We are trying to say here that there are much less costly alternatives available for individual use.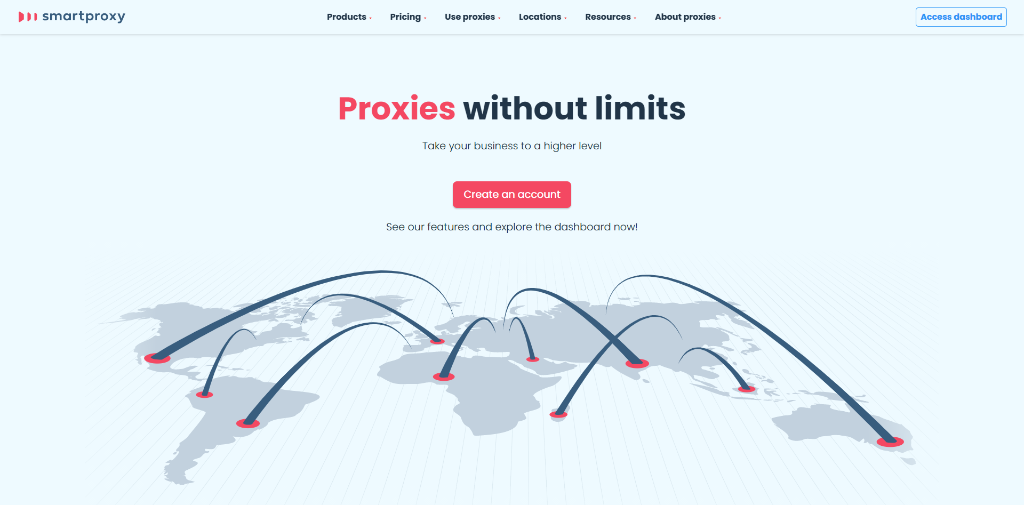 Smart Proxy is a top choice with over 40 million IP addresses in its pool size and over 9 million Indian IP addresses there. They have over 195 locations throughout the globe, and they also provide unlimited concurrency. The minimum bandwidth allowed here at Smart Proxy is 5GB, while you only have to pay $75 for it.
This service has many similarities with Bright Data, but it doesn't come that expensive, so it's the top choice for individual use. In addition, this is one of the most recommended options if you use Indian proxies because they have the largest pool of Indian IP addresses available on the market.
With Smart Proxy, you can conveniently enjoy convenient sessions of around 10 minutes. Therefore, even when it comes to high rotating proxies, this service is pretty good to use. Moreover, the price you will pay for these services will not be that high, so that Smart Proxy will be an excellent and cost-effective alternative to Bright Data.
You will have to create an account here, and you will be able to access the dashboard that will allow you to explore a variety of features when using this service. They also have data center proxies in addition to residential proxies.
Any chances of getting banned here are pretty low, and if you ever get banned, your IP address will be immediately rotated.
Best Indian Private Proxy Service Providers
Another option to consider here is to go for a paid proxy, and there are various data center proxy providers also available.
These data centers are present in India, and they help you in location spoofing, allowing you to access online information. So, you can fake your traffic as Indian traffic and access the content that you need.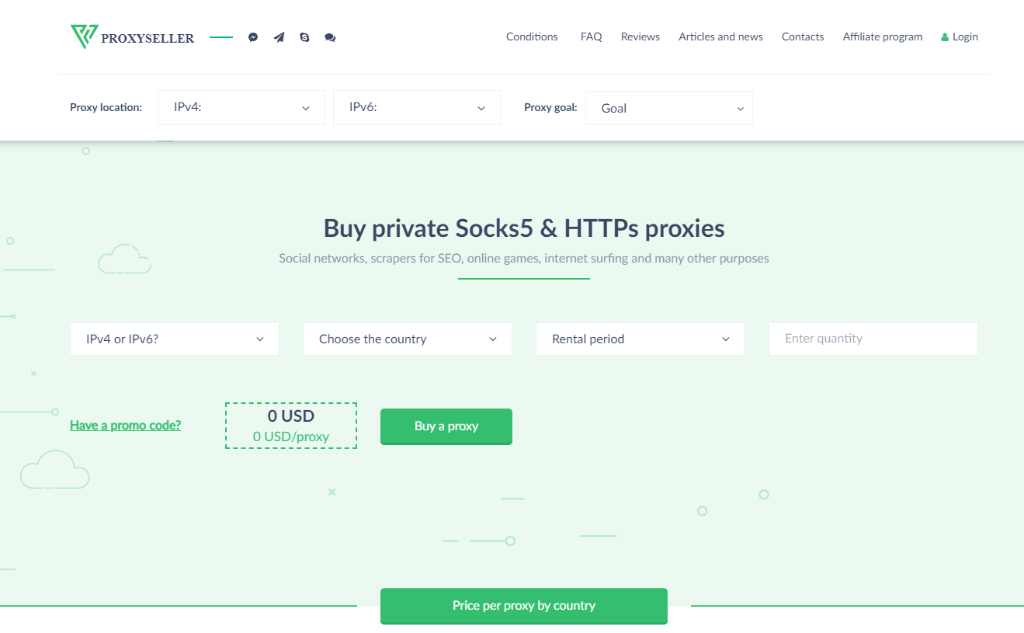 Proxy Seller has its servers located in more than 20 countries throughout the globe. They are not very specific about the concurrency, but they sure provide unlimited bandwidth. You will only have to pay $2.47 a month for each proxy.
They have some of the best data center proxies available on the market, and India is also one of the supported countries.
Their prices differ based on the country, and they sell IPv4 proxies and IPv6 proxies, and they are also available in low proxies. But as you buy more proxies, their plans get cheaper.
You can either go for HTTP and Socks5 proxies from Proxy Seller. There are speeds of up to 1Gb per second, and they also provide 24/7 support and 24 hours replacement.
These proxies are ideally suitable for social networks, search engines, and mass posting in forums as well as playing ads. You can also cop seekers and scrape the web using these proxies.
You won't have any trouble getting your account up, and if there is any trouble, you can conveniently get in touch with the support team whenever you need it.
2. Squid Proxies
Squid Proxies is a paid service with its servers located in 10 countries, and they allow up to 100 threads of concurrency. They also allow unlimited bandwidth and have a pretty decent price plan as well. You will only have to pay $24 a month for using 10 proxies by Squid Proxies.
This service is also exceptional when it comes to Indian proxies. They have multiple servers located throughout the globe, including Oceania, Asia, Europe, and North America.
But if you come to Squid Proxies with other service providers, you will notice their prices are slightly higher than other services. Overall, you can say that their prices are affordable.
This is because they offer exceptional quality and performance that you can conveniently use for various online marketing activities. In addition, this provider will allow you to enjoy a high-speed proxy without any bandwidth limits.
Squid Proxies are all about super-fast servers and unlimited bandwidth, and multiple IP subnets. You won't have to go for any configuration, and you won't have to deal with any advertisements.
These proxies are fully compatible with all browsers, and each month Squid Proxies will update new IPs after renewing your monthly payment. If you are looking for large-scale proxies, this service is a good option for you for its shared proxies as well.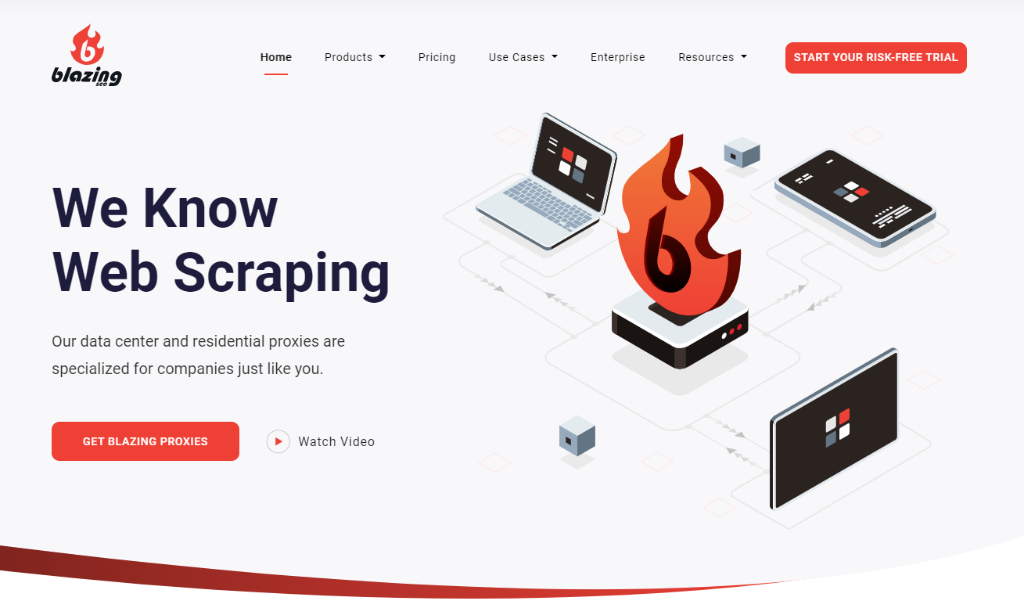 Blazing proxies have their servers located in more than 30 countries globally, allowing unlimited concurrency and bandwidth. And the best part is that their services are available for as low as $1.7 per proxy a month.
They say that their proxies are available with power, and there is nothing wrong with that. They are not only great to use for web scraping but for copping sneakers as well. The 30 countries where they provide their services also include India.
They not only have data centers but residential proxies available as well. These services are specialized for companies and firms, but individual users can benefit from them as much as possible. They provide unlimited bandwidth and also provide API support.
They only have real proxies from real people on the internet, and that is precisely why you are not going to get blocked when you are going to use their services for web scraping or even copping sneakers in India.
Blazing proxies also have rotating residential proxies available for India, and you won't have to deal with any blocked IP address while using their service. You can use this service for SEO and creating and managing different accounts too.
And that's not all.
If you are trying out their service, then you can do that too with the risk-free Blazing SEO trials to check whether their service is of any use for you or not.
Free of Cost India Proxy Sites
1. Idcloak
When it comes to Indian proxy lists sites that are free to use, the Idclock is the best option. It is highly reliable and fast in operation. And the best part is, you don't need any authentication to use their services.
You will only have to go with the IP address and the port pair. And you are all set to use their services. Another excellent feature of using Idcloak is they also support other countries.
You have to ensure a particular proxy from the list. Then, make your decision based on the high anonymity of that proxy.
Also, consider the proxy speed indicator for the proxies that will be the least good for you. This is important as some proxies can be slow, and they might be useless.
So, you have to consider two points when choosing an IP address from their list. The IP address must come with high anonymity and a decent speed that is workable for you.
If you decide based on these two features, you can use Idcloak pretty effectively to access all the Indian web content according to your needs. What's even better is their list of Indian IP addresses is pretty long, and you won't run out of options as well.
2. Free Proxy CZ
Free Proxy CZ also has a huge list of Indian IP addresses that you can use for accessing Indian web content either for entertainment purposes or for research. The list that is available here is frequently updated.
Free Proxy CZ has a huge user base. And this goes to show that their services are very much reliable.
But there is a catch!
With a massive user base, there are some significant chances that you won't get a reliable proxy that is super-fast.
So, you're compromising on speed. In addition, it means that you will have to do a lot of shifting when going for one of the IP addresses available here.
The speed indicators mention that some IPs are pretty fast, but these IP addresses are not that fast in reality. So, you have got your work cut out when using this service.
But as soon as you find the right pick, you will notice that there is a reason that we have listed it in one of the best Indian proxy services. You can put in some effort because they are all free.
The list is pretty long, so you will have to test out a few proxies before finding the right one that meets your needs. It is highly recommended that you use this service when you don't need super-fast proxies.
3. Premproxy
Premproxy also has a list of Indian proxies that are available to you free of cost. But this service doesn't have a huge list of proxies, which fluctuates with time. It means you might see only 10 proxies available today, and tomorrow you might only be able to access 5 proxies.
If you are not going to do much online activity but are looking for a proxy, then this service is a good option for you to consider. Likewise, this will be the best option for you to consider if you do web browsing.
But their primary focus is on their paid Indian proxies. And they keep that list regularly updated as well. Moreover, the fluctuation in the number of available proxies, both free and paid, shows they keep the list updated at all times.
So, as far as the proxies' quality and reliability are concerned, you won't have any trouble using their service. However, as the number of users increases, you will start getting slower speeds.
Nevertheless, some of their proxies come with transparent anonymity, and we suggest you don't use them as they don't mask your IP address entirely, and you are still at risk of getting blocked. Instead, only go for the proxies that come with elite or high anonymity because these are the ones that work best.
Wrap Up
There are different services available if you want to access online information and websites from India without being there. You can either choose paid or free proxy services based on your needs. There are data center and residential proxies available as well.
And they are available at different rates too. So, you can pick the right package according to your needs. The services mentioned above have most Indian IPs available, and you won't have any trouble scraping some great Indian content.