Do you want to know what your crush tweets about on their personal Twitter account?
Or perhaps you want to monitor your ex's online behaviors without them knowing?
Whatever your motivations, we won't pass judgment. We're actually here to support you.
Even though Twitter is renowned for having strict policies regarding user privacy, there are still ways to view private Twitter accounts without actually following them.
We understand that privacy is essential, and that's why we won't ask you to compromise on it.
With the help of our guide, you'll discover how to view private Twitter account without following them and not jeopardizing either your own or the account you're attempting to access's privacy.
How To View Private Twitter Account Without Following
Here are a few methods to try out.
Using a Spying App – EyeZy
EyeZy is a fantastic choice if you want to monitor your kid's Twitter activity or just want to view a private Twitter account anonymously.
The site offers several features that set it apart from other apps of a similar nature and position it as a market leader.
You can use their keylogger feature to find the password and access the target's private account.
EyeZy's capability to track your target's phone activity in addition to their private Twitter account is one of its standout features.
The app offers simple and easy installation and signup procedures and cost-effective payment options.
Additionally, EyeZy has some of the highest review rates from happy customers all over the world.
Step-By-Step Instructions on How to Use the Site's Feature
Go to the EyeZy website and select the search option in the top right-hand corner.
Enter the hashtag or profile name that you want to view.
When you click the search button, the server will display a list of Twitter profiles.
EyeZy will give you all the required details when you click on the profile you want to view.
Without informing the account owner, EyeZy allows you to view private Twitter accounts.
Additional Features of The App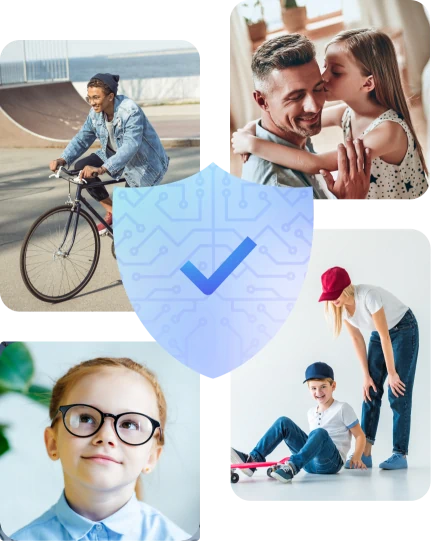 EyeZy is an excellent option for parents who want to closely monitor their child's online activity because it offers a variety of other powerful monitoring features, in addition to the capability of viewing private Twitter accounts without following them.
The app offers GPS tracking, which allows you to monitor the location of your somebody's phone in real-time.
This feature can be beneficial if you're worried about your child's safety or want to ensure they aren't wandering into inappropriate areas.
Call monitoring is another fantastic feature that lets you see who and what your target is talking to on their phone.
This feature can be a great way to monitor things and take necessary action if you're worried your ttarget may be communicating with someone who is a bad influence.
EyeZy has a social media monitoring option for multiple platforms, including Facebook, Instagram, and Snapchat.
With the help of this feature, you can monitor what your child posts, with whom they interact, and what they say.
It's especially helpful if you're worried about online predators, cyberbullying, or other risks on these platforms.
Alternative App Choice – mSpy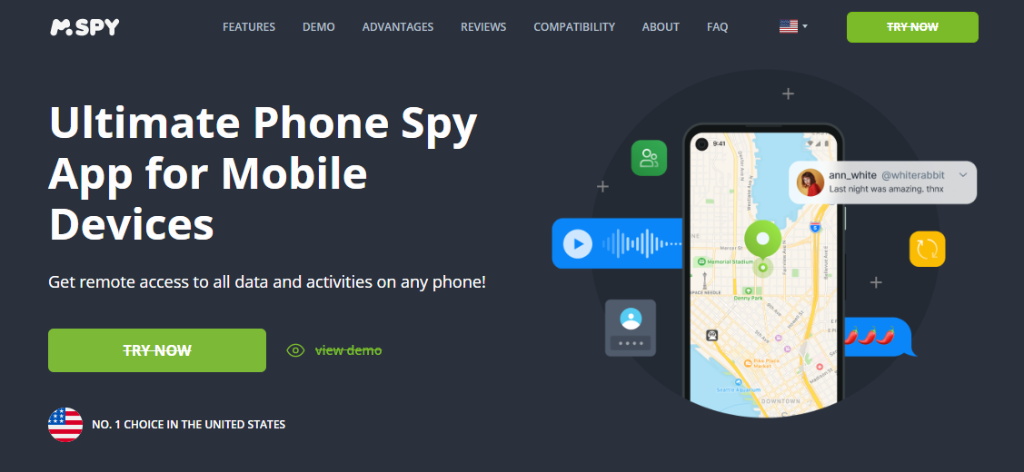 mSpy is another reputable smartphone monitoring tool with an excellent feature for viewing private Twitter accounts without following them.
You can monitor various actions on a target phone with mSpy, including calls, texts, and social media.
This tool can be helpful for people who want to view a private Twitter account without having to follow it, making it a top pick for parents who wish to keep their children safe online.
Even if you lack technical expertise, mSpy is simple to use and can be set up in a matter of minutes.
Even jailbreaking the target phone is not necessary. Additionally, mSpy provides 24/7 support and a reasonable payment schedule.
How to View a Private Twitter Account Using mSpy
Click on the provided link to go to the mSpy website.
Search the website using the box in the top right corner.
Enter the hashtag or profile name precisely as it appears in the search bar.
When the server displays a list of Twitter profiles, click the search button and wait.
When you click on the profile you want to see, mSpy will give you all the details you need about that particular Twitter account.
Some of mSpy's Other Features
The keylogger in mSpy is one of its most powerful features.
Using this function, you can see every single thing that is typed on the targeted phone.
Anything from a password to a message to a search query falls under this category.
It's a helpful resource for parents who want to monitor their children's time spent on the internet.
mSpy's ability to monitor a phone's location live gives parents peace of mind about their children's whereabouts.
You can use geofencing alerts to be notified when your child enters or leaves a predetermined area, making this a valuable tool for keeping your child safe.
mSpy isn't just for monitoring Twitter accounts. It helps keep tabs on not just Twitter but also Instagram and Snapchat.
Using this function, you can monitor your child's activity on these sites and see who they interact with.
You can also use mSpy for call and text message monitoring.
The user can view all call logs and text messages, including those that have been deleted, on the targeted device.
It's a fantastic way to monitor your kid's online interactions and make sure they're safe.
Check Out Your Following List On Your Profile
Examining the follower list on their profile is one way to get access.
You might find people willing to grant you access to the private tweets of the account you're interested in by looking through its list of followers.
You can rule out some of the followers as potential contacts if you see that they only have a few friends.
However, if no one appears to fit this description, look more closely at each account follower.
You might be able to gain access from someone else if you notice a new follower who hasn't followed you back.
A different strategy is to go to the private account's official website and look for the "press" or "media" page.
A list of bloggers, journalists, and others who are permitted to post news about the account without disclosing personal information may be found on this page.
If the person you're looking for is on this list, you can be confident they have the right to view and tweet protected tweets.
It is not usually successful, but by following these instructions, you can access private Twitter accounts without following them and view the protected tweets of the people you're interested in.
Ask Other People to Send Messages
If you can't reach the person directly, try to find a mutual friend or family member who follows them.
Politely ask if they can assist you by relaying a few questions about the person's life that they would generally tweet about.
This indirect approach may be less intrusive and increase the likelihood of a response.
If that doesn't work, try following another of their friends who might be willing to forward your message.
However, remember to be respectful and not pushy.
If all else fails, use search.twitter.com to look for keywords or phrases they may have used in the past.
However, be cautious because this could be dangerous and result in being blocked by the person if they figure it out.
Situations Where You Should Look at a Private Twitter Profile
As a parent, you may be worried about the content your teen is tweeting.
A private profile might indicate they have something to hide even if you've always believed in their responsible site use.
Teens often partake in potentially harmful activities online; Twitter can help them find others with similar interests.
Viewing their private profile lets, you get a better sense of the content they're sharing with their followers (and whether or not it's appropriate).
However, if you're in a serious relationship, you might be worried about your significant other's Twitter use.
Maybe you've noticed some unusual habits, like the person being secretive about their phone or spending an unusual amount of time on Twitter.
You should trust your partner but also take precautions to avoid being cheated on.
You may be able to confirm your suspicions or allay your fears by viewing their private Twitter profile.
Conclusion
With the help of dedicated apps and tools, you can view a user's profile without following them on Twitter.
It's crucial to remember that many choices may exist, but not all can be relied upon or are secure.
So, how to view private Twitter account without following? Do your homework and settle on a reliable method like EyeZy or mSpy.
To safely access private Twitter accounts, make sure you're using a reliable tool like these two.
Try some of the best private Twitter viewer apps and tools out there; you won't regret it.