Social media is increasingly important to grow your brand in the marketplace but if you want to convert browsers into buyers and customers is it as effective? Well, it depends on your industry and the platform you choose.
One we have seen a lot of success with is Instagram. Instagram, now owned by Facebook, is unique in that it is the number one platform for visual content. Users of Instagram are not restricted by language or reading or writing skills because interactions can be as simple as tapping to like a post or responding with an emoji.
A staggering 95 million posts are created on IG every day and it boasts 500 million active users every month. eMarketer estimated that business accounts on IG generated 2.8 billion dollars in revenue in 2017, which is a significant market your business cannot ignore.
If you have an eCommerce website, you should be placing an IG icon prominently on each page to link to your IG account.
1. High-quality and Engaging Images
The first and most obvious way to improve your account and sales is to make sure your posts stand out with creative images. You are competing with a lot of professional accounts to attract the attention of IG users so plain stock images won't cut it.
Always put your images through post-production editing to enhance, sharpen colours and make the image "pop". You don't have to have professional photoshop skills for this. Simple apps or even the default camera app on your mobile phone will allow you to enhance the image with a few presses, like the Samsung inbuilt editor app.
The optimum image size we recommended for IG is 1080 x 1080 pixels. Don't worry too much about the text, but if you have to include it, keep the text short and sweet. A top tip is to add your company logo and a website URL as a watermark on each image, it saves them from being copied but also gives a subtle way for viewers to find more information about your company.
2. Community Platform
Don't forget that social media is about conversations, not just you preaching about your business and what you are selling. Try to elicit interaction from your followers and a great way to do this is to post their content. It could be a photo of them using your product or a link to their IG account.
This gives them some recognition and fosters loyalty and a feeling of belonging to "a group" much like a shout out on a radio show. With greater loyalty, they will be more willing to refer your business to others, plus this could also mean that you can tap into their family and friends.
3. Influencer Marketing
If you want to leverage the power of social media in an accelerated way, invest in product sponsorship with influencers. Influencers are personal or business accounts that have thousands if not millions of followers. By giving them a free product or a monetary incentive, they will post about your business giving you exposure to all their followers.
Obviously, the more followers an influencer has, the more expensive this approach becomes, and it doesn't necessarily mean better sales figures. We suggest aiming for accounts with a 10k to 200k range of followers.
These followers remain significant but still relatively engaged with their influencer's opinions and recommendations. Also, allow the influencer to decide the content as they know their community better and what will resonate with them.
Additionally, if you provide the influencer with a unique promo code, say 15% discount for anyone using the code, you give them an extra incentive to push you and their followers' CTA. In turn, you can better track exactly how many sales result from that campaign.
4. Instagram Paid Ads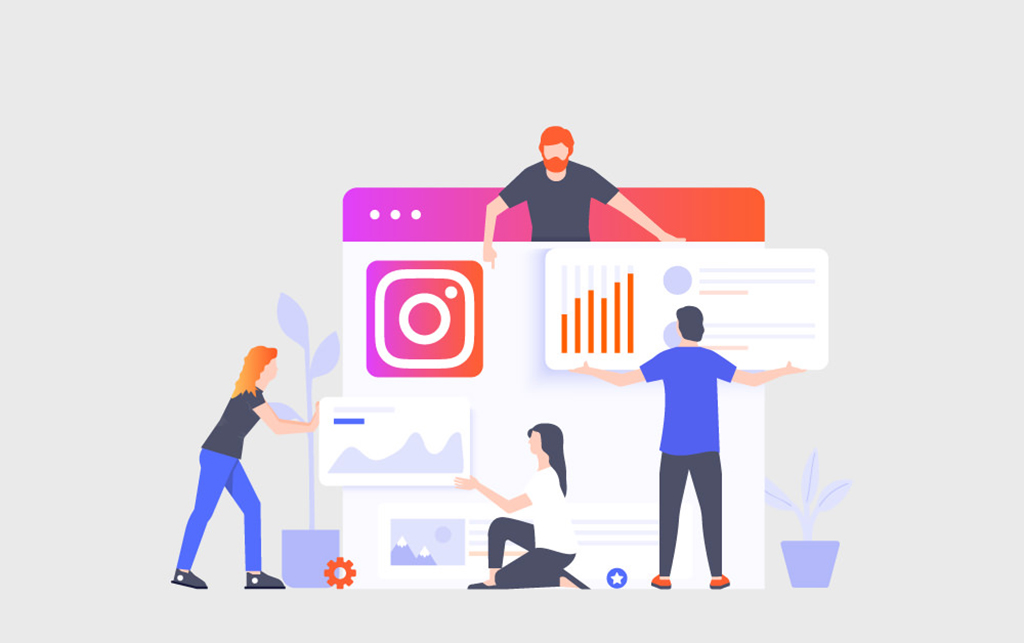 The next level up is paid ads on Instagram. We can go in-depth into the merits of IG ads but here are some key stats that will persuade you there is no better platform right now to advertise on. Research by Forrester shows that IG users can recall ads 2.8 times better than Facebook or any other social platform.
IG users are also 58 times more likely to engage with an IG ad than Facebook. Therefore, you should put a good chunk of your advertising budget into IG and if you want some further tips read this guide.
Conclusion
We have laid out some strong reasons for using IG as part of your marketing mix.
It is no longer used solely for product photos and branding, it can provide a great source of followers and sales and now with business accounts, IG recognises the business application and provides you with better metrics to monitor the reach and clicks of each post.