Men tend to have wandering eyes, you've probably already caught your boyfriend looking at another woman.
This can be frustrating but it doesn't mean your boyfriend is cheating on you or that they are likely to. Of course, it does place doubt in your mind.
Whether you're worried about your boyfriend cheating on you, are anxious to track their movements, or know they are cheating and need proof, you'll find yourself wanting to know how to track your boyfriend without him knowing.
The good news is you have options.
We live in a digital world and most people have their own smartphones. If you're concerned about your boyfriend it's probably because he is using his smartphone a lot and is secretive on it.
Fortunately, technology doesn't just improve phones, it also offers you the opportunity to secretly spy on his phone. He will never know you're doing it.
All you need is the right tracking app.
There are hundreds to choose from, that's why we've looked at them and found the best options.
How to Track Your Boyfriend Without Him Knowing
You will find plenty of free tracking apps but proceed with caution.
The majority of them won't track your boyfriend but they will collect data, putting your personal information at risk.
They may also badger you into signing up for an expensive app.
The following five are some of the best tracking apps currently available. You should choose one of these.
When looking for a boyfriend tracking app uMobix should be one of the first ones you consider.
This app offers everything you could need to track your boyfriend, check what they are doing, and be confident that they are trustworthy.
Best of all, the app is extremely easy to use. The dashboard is designed to be intuitive, meaning you'll instinctively know where all the controls are.
That's perfect if you don't have a lot of time. The main features include:
Access to all phone calls in and out of the phone
Ability to read all incoming and outgoing SMS and WhatsApp messages
First-class keystroke logger, ensuring you know everything they're typing
Invisibility – the app becomes part of the operating system, making it invisible to your boyfriend
Uses GPS to tell you where your boyfriend is, where they have been, and alerts you when they go somewhere they shouldn't
Gives you remote access to block them visiting specific sites
Allows you to see all social media postings, in and out, on all social media platforms
It should be noted that you can't record any of the activity, making it more difficult to obtain physical proof of their wrongdoing.
uMobix can be easily downloaded and installed on any Android device and all Apple devices running 1OS or newer.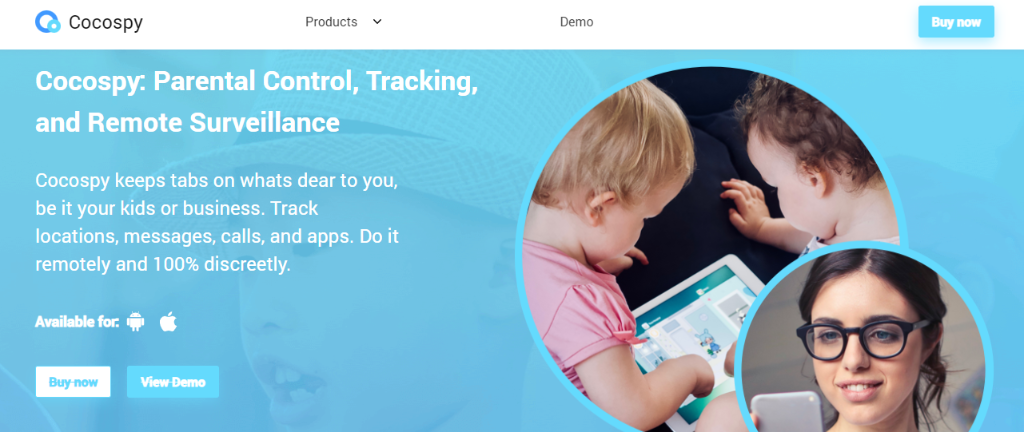 Cocospy is a great choice if you're short on time and dealing with tech isn't your strongest fetatue.
Granted, it doesn't give you as many options as some of the other boyfriend tracking apps on this list. But, it is very easy to install and use.
You'll find it easy to navigate to your area of interest and the app offers:
Display all their text messages, whether incoming or outgoing
Let's you see all phone calls made or receive don the target phone, including the duration of the calls
Gives you access to all their social media postings and comments others have made
Uses the GPS tracker in the phone to give you the real-time location of your boyfriend
Uses a keystroke logger to make sure you know exactly what your boyfriend is doing
Cocospy is one of the cheapest boyfriend tracking apps but still allows you to effectively monitor them.
It can also be used with all Android devices and any Apple product running iOS 7 or higher.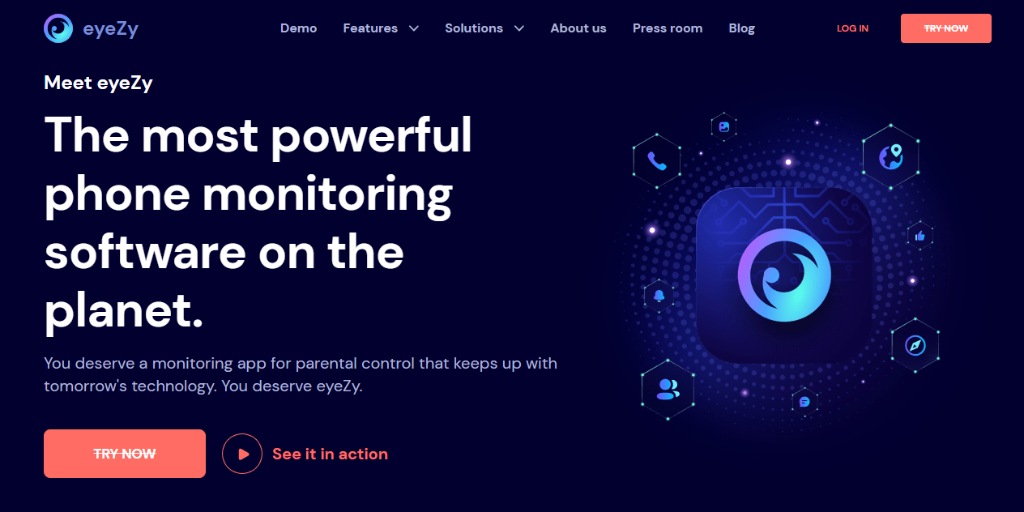 Unsurprisingly, eyeZy is also very easy to install and get started on.
The dashboard is a little more complicated, meaning you'll have to spend time studying it and how to get where you want to be.
However, eyeZy does have an impressive range of features, you'll find the following useful:
Full access to social media messages, that includes the ones your boyfriend has received, as well as what he's sent
Gives you control over messages, including incoming SMS. You can actually stop him from sending messages
Detailed history of phone calls, incoming, outgoing, and how long each call was
Records everything your boyfriend does on his phone via the keystroke logger
Makes it possible for you to create keywords and phrases, when your boyfriend uses these on the phone you're instantly alerted
List of websites visited and tells you the ones your boyfriend visits the most
Investing in this app is surprisingly cost-effective and will quickly ensure you know whether to trust your boyfriend or not.
eyeZy offers a 14-day money-back guarantee and it's compatible with almost any phone, specifically Apple phones running iOS 7 or newer and all Android phones.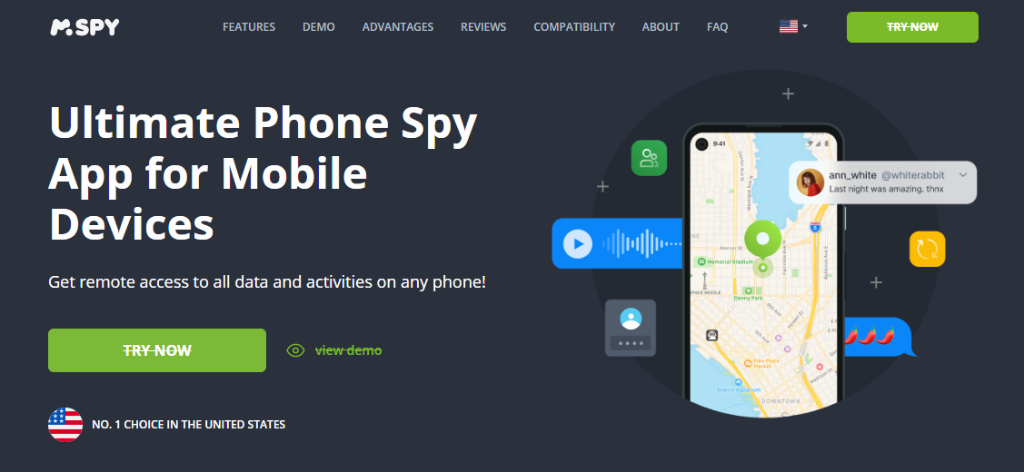 mSpy has been around for over 10 years and is considered one of the best tracking apps in the industry.
They certainly have a lot of experience and a lot of happy customers.
The main features of mSPy are:
Ability to see all text messages on their phone, incoming and outgoing
Allows you to see all social media interactions. That's their posts, replies, and comments
Gives you full access to the media on their phone. You'll be amazed at what you can learn when you flick through their photos
Lets you track their location to confirm where they are and where they have been
Completely invisible as this app becomes part of the operating system
Has a livestream option, effectively allowing you to view and record what the phone sees, from the front or back camera
Of course, being one of the best on the market does mean it's a little more costly than other apps.
But, you get an impressive array of features and you'll know they can't figure out they have a tracking app on their phone
Naturally, this works with all Apple phones running iOS 7.0 and better, as well as all Android phones.
You can also try with confidence thanks to the 14-day money-back guarantee.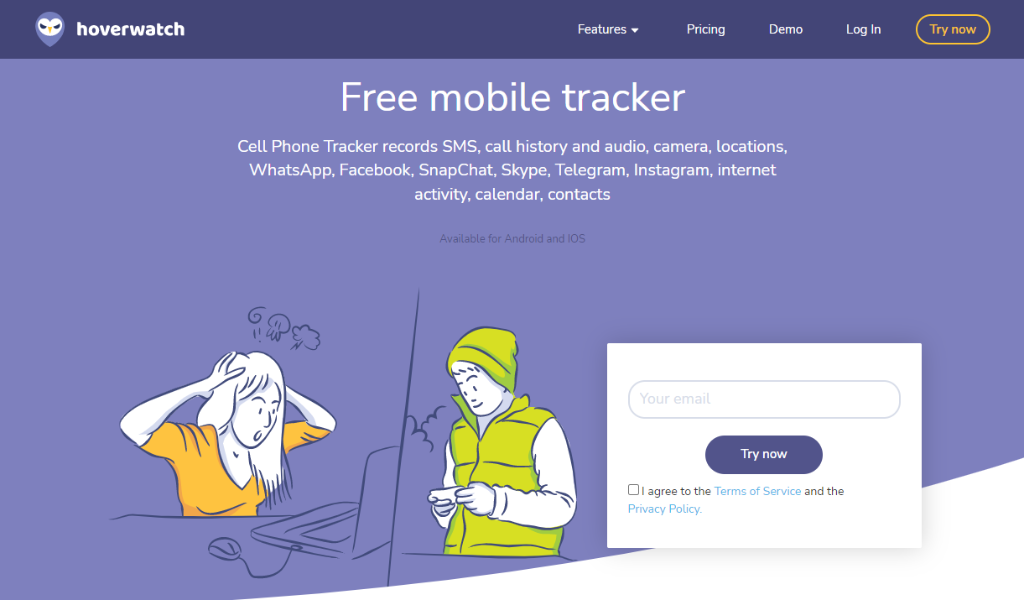 Hoverwatch is a free boyfriend tracking app.
It's one of the few safe free tracking apps but should still be approached with caution.
Hoverwatch will track your data and record it, that's why it's best when you need something simple and free to verify your suspicions.
You can always invest in a paid tracking app afterwards.
Hoverwatch offers these features:
Screenshots every 3-5 seconds of your boyfriend's phone. It's an effective way of watching what they are doing
Creates a log of all phone calls, allowing you to see contact names and numbers as well as time spent on each call
Displays all text messages going in and out of the phone
There is a paid version of Hoverwatch that offers additional features including a location tracker and the ability to read social media conversations.
The paid version uses a keystroke logger to ensure you know everything your boyfriend is doing.
Installing Your Boyfriend Tracking App
To use a boyfriend tracking app you're going to need to install the app.
This can be the difficult part.
Although some apps will state you don't need to access your boyfriend's phone, if you want to know what they are doing you will need access to their phone or login credentials.
The exact process depends on what phone your boyfriend has:
1. On Android
If your boyfriend has an Android device then you're going to need access to it.
Before you grab his phone, make sure you have visited the app website and created an account.
This will allow you to choose your subscription level and you'll be given a link.
Once you've gained access to your boyfriend's phone you can enter the link into an open web browser and the app will download and disappear into his phone.
You'll then be able to log in to your app account on your own device and see what he is doing on his phone.
Don't forget, when you have a few minutes to grab his phone, you'll need to know if he has any password protection on it before you can unlock the phone and download the app.
In some cases you'll also need to go into the play settings and deactivate play protection. This will allow the third-party app to download.
2. With iOS
You will still need to start by creating an account and subscribing on the website of your preferred app.
But, once you have the link you can download the app directly into your boyfriend's iCloud. You'll need to know his login credentials in order to access the cloud.
It should then be possible to download the link and allow your chosen app to install, without being seen.
Again, you can monitor his phone from your own phone or computer by logging into the tracking account.
You should note that some apps don't offer the complete range of features when installed remotely, even through the cloud.
Check what your app does offer before you find the right time to install it.
Is It Worth Considering A Free Tracking App?
Hoverwatch has a free version and a paid version of their app.
The free version offers very basic features, it's only really useful to confirm a suspicion.
In general, you're better off paying a small monthly fee for your boyfriend tracking app and ensuring you have all the necessary information.
You would expect these features on a good tracking app:
GPS Locator – giving your boyfriend's position now and where he has been
SMS display – showing all incoming and outgoing messages
Phone log – displaying all incoming and outgoing calls including duration. The best apps will even allow you to listen in to a conversation
Social media access – letting you see all posts and comments, including on sites that delete them shortly after they are posted
Internet search history – including alerts if they search on specific phrases
Notifications when they have joined dating apps and access to their profile
You'll find the above tracking apps offer these services.
Don't forget, many free tracking apps will collect your data, putting your personal information and your boyfriend's at risk.
Summing Up
When you're starting a relationship most people aren't thinking about how to track your boyfriend without him knowing.
But, things never stay the same and this can lead to doubt or a loss of trust.
Investing in a boyfriend tracking app will help you rebuild or improve your relationship. It can also help you to decide when to call it quits.
In fact, you should consider a boyfriend tracking app as soon as you start going out. It's easier to install at the start of a relationship as your boyfriend is less likely to be guarded about their phone.
It's also a great way to build trust faster and be certain that you're building a relationship that will last.
Naturally, there are many dubious quality boyfriend spying apps available.
That's ones which don't work properly, try to get you to pay for another version, or simply steal your personal information.
That's why it's best to choose one of the apps we've suggested above.