Posting to Instagram or Instagram Stories in advance is a great way to make the most of your free time if you're a fan of this feature.
Where exactly do you keep your Instagram drafts on Android?
It's all well and good to get ahead of the game and prepare things, but posting them will be for naught if you can't find them.
Saving it as a draft is quite helpful if you don't need to pay for a social media management platform. This is a great activity if you have time on your journey to work or school.
Drafting several entries allows you to publish them at your convenience. Here is how to see drafts on Instagram.
What Are Instagram Drafts?
Instagram drafts allow you to save photos and videos for later editing and uploading.
Regular contributors can benefit greatly from this feature because it allows for a more streamlined feed of new posts.
After making all the adjustments you want, you can share a finished image using Instagram's Drafts and other helpful tools.
Create drafts whenever you like and store them so you may look over your work before publishing.
Instagram allows users to see their posts in draft mode before they are publicly shared, allowing them to make last-minute adjustments like adding line breaks to captions, adjusting the draft with additional effects, and more.
How To See Drafts On Instagram
You may be wondering where or how you may access these drafts. You can go back and make more changes before publishing it.
The good news is that it's simple to locate such drafts. However, there is a catch: you can only view images and draft videos created in opposition to the selected feature.
Tough to grasp? Allow me to instruct you by providing a thorough explanation.
To create an Instagram reel, simply choose the "Instagram reel" category when uploading a reel.
Having completed the necessary preliminary steps, such as editing and adding captions, you have agreed to save the photo as a draft on Instagram before publishing it.
You can only find the unfinished clip in the reel section of your Instagram profile until you decide to post it.
Instagram's other categories (such as "people") are devoid of reel drafts. Whether it's an Instagram story or a regular post.
Here are the simple steps you need to follow to view drafts on Instagram:
Step 1: You first need to head to your account and pick an option. Messages, Instagram Reels, and Instagram Stories. If you already have an incomplete Instagram reel, you can choose to use that instead.
Step 2: Select "Instagram reels" to enhance your camera interface. Below this window is a gallery selection. Tap it.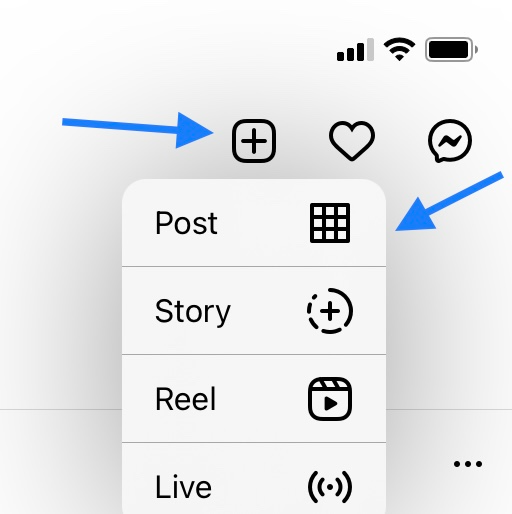 Step 3: A new screen showing your movies will open, with the "Drafts" option in the screen's center. Tap it.
Step 4: Access your draft by selecting the draft option. The Instagram drafts feed is viewable from here.
Creating Instagram Drafts
Putting together a rough copy for potential publication is a breeze. Like the rest of the software, this one is very simple to operate.
Just follow the simple instructions below.
Get Instagram going on your mobile device.
To add a photo, just hit the plus sign (+).
The Drafts menu won't show up until you make some changes.
When you are finished making changes, select the X in the top left corner.
Choose Save Draft from the menu that appears.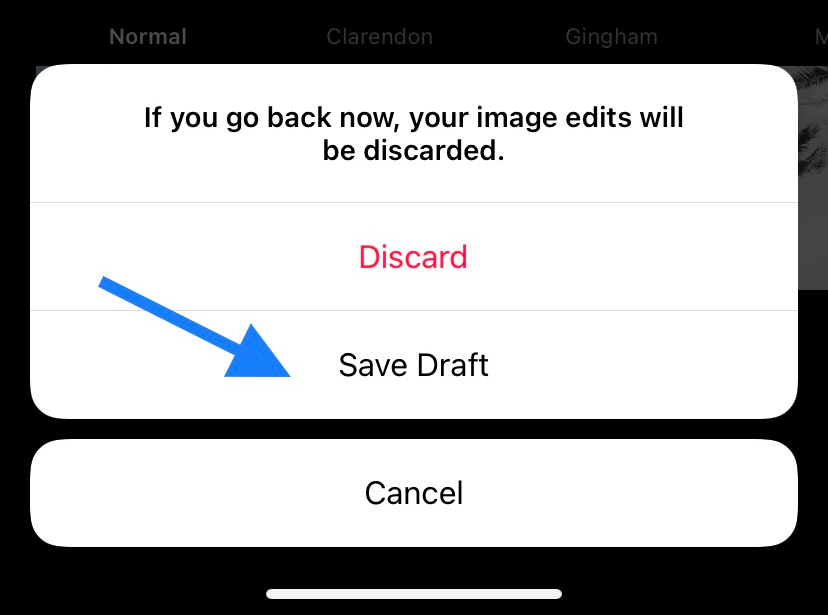 The making process is the same as when preparing to publish a post immediately.
The only difference is that you save it for being posted later instead of posting it.
Making Edits To An Instagram Draft
The next step is finding your manuscript and deciding whether to post it as is or make adjustments.
In case any further tweaking is required, use the following strategies for improving drafts:
Follow the procedure listed above to find the Draft you want to edit.
Select Edit in the top right corner.
You should go ahead and make the changes.
You have two options: post it now or save it again as a draft.
Remember that once you've clicked post, you can no longer make changes to your draft.
If you want to make any edits to your post after submitting it, you'll have to delete it and re-upload it.
You can only edit captions of uploaded posts on Instagram.
How To Delete Instagram Drafts
You might want to remove your Instagram drafts; the instructions are provided here. Learn how to get rid of Instagram drafts here.
1. Launch Instagram and hit the plus sign (+) in the middle.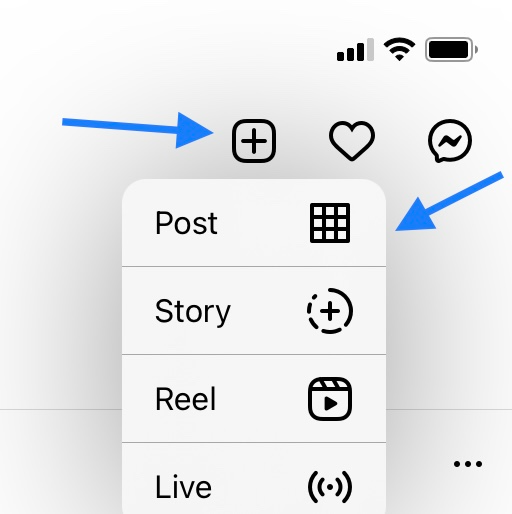 2. You can choose Post from the available options by tapping on it.
3. The Draft button has also been added to the Gallery menu. Select the entry you wish to edit and tap on it.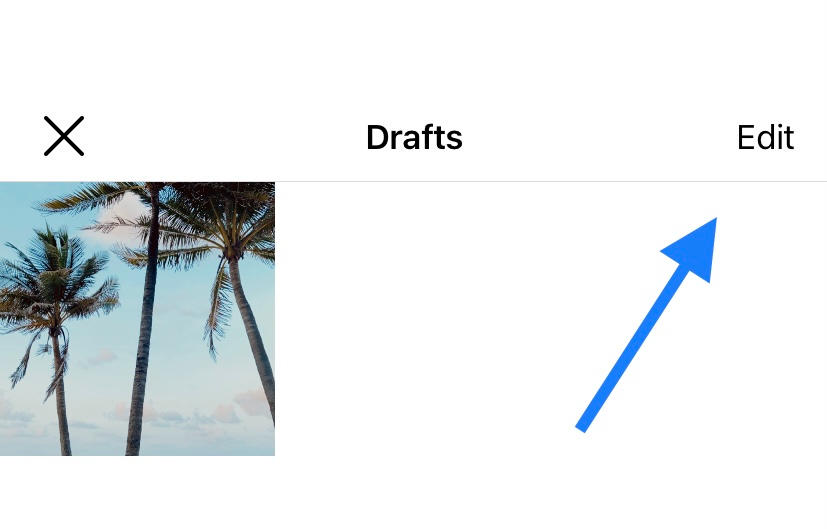 4. Select the Manage button that appears after you've created a draft.
6. The following screen will have an edit button (a pencil), which you can use.
7. Select the text from Draft that you wish to discard, and click the "Discard" button.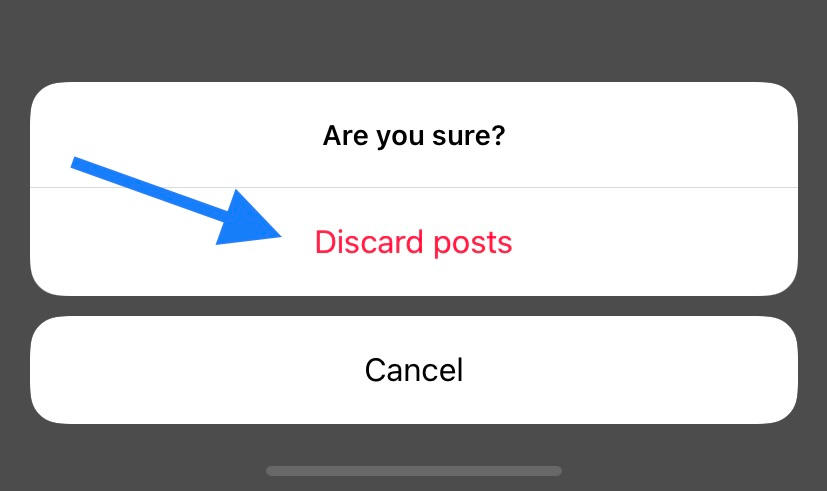 That's it! A finished Instagram post will no longer be saved as a draft.
Final Thoughts
You can now see Instagram drafts with the information provided here.
The "Drafts" tab is currently unavailable on the desktop version of Instagram.
Instagram drafts are only accessible from mobile devices (both Android and iOS) and cannot be saved to the camera roll in the same way that TikTok drafts can.