Are you tired of seeing an increase in your Instagram follower count but a stagnant likes and comments engagement rate? There is a possibility that "ghost" followers are to blame.
Ghost followers on Instagram are like a bad date that vanishes without a trace; they follow your profile but never interact with your posts.
Getting rid of these accounts from your followers list will increase your engagement rate and boost your position in people's feeds.
In this article, we will show you how to remove inactive followers on Instagram so that your profile will begin to experience organic growth and genuine engagement.
How To Remove Inactive Followers On Instagram
Here are some of the best methods to use.
Use an Inactive Followers Remover App – SpamGuard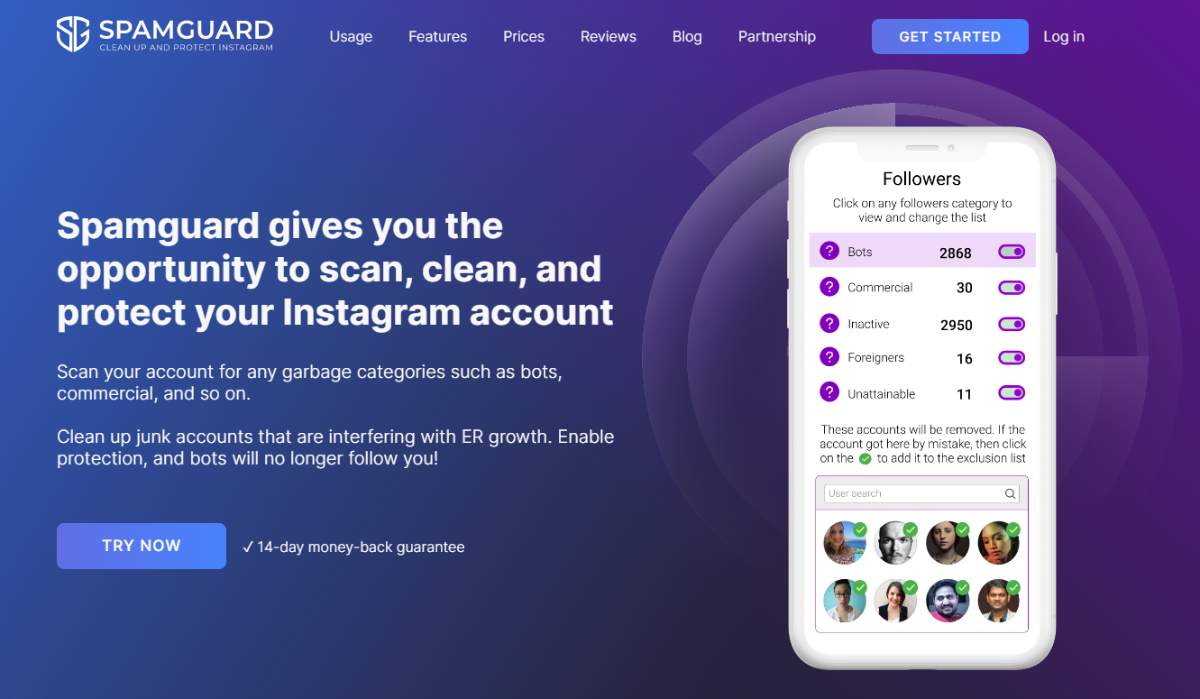 If you want to find fake or inactive Instagram followers and get rid of them before they flood your feed, SpamGuard is one of the best tools available.
As an online service, SpamGuard claims it can help you remove unwanted content from your Instagram account and put a stop to any spam or ghost accounts.
They are efficient as a cleaner since they can eliminate any suspicious activity on your account without your involvement.
How to Use SpamGuard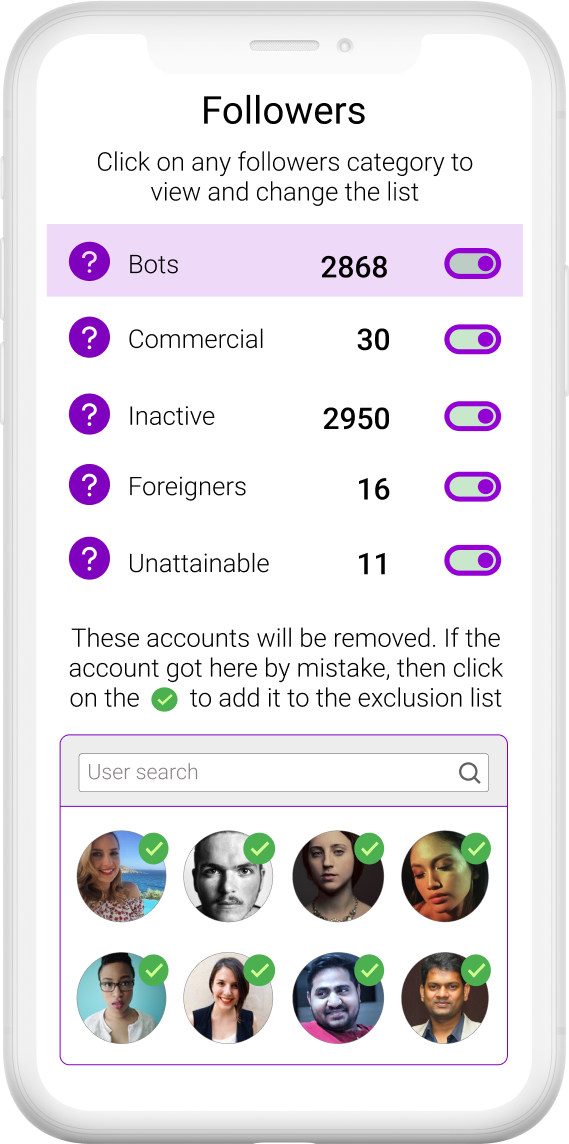 After signing into your SpamGuard account, Select the scanning procedure to count and classify spam accounts. And the program will examine your followers.
An analysis of the accounts following you, including any inactive or ghost followers, will be sent to you.
Now move on to the cleaning phase after the scanning is finished. You can choose which accounts to unfollow, create a list of exceptions, set the cleaning speed, and begin the account cleanup.
Following that, SpamGuard will automatically block any unwanted activity on your account.
This will assist in defending your account against spam, phony accounts, and other unwanted activity that might later damage your reputation.
You can repeat the scan and clean procedure to keep your account secure and clean. To keep your account in top condition, you'll get three scans and cleanups from the SpamGuard demo each month.
Key Features of The App
SpamGuard is a comprehensive solution for preventing spam and bots from your Instagram account. It is a cloud-based tool that works seamlessly in the background and doesn't need to be downloaded or installed.
Since SpamGuard is 200% faster than other bot removers, you can anticipate a lightning-fast cleanup of your account.
It is mobile-friendly, enabling access and use on any device, including a laptop and a smartphone.
The capability to link numerous Instagram pages to your profile is one of SpamGuard's most intriguing features. You can manage all of your accounts in one location by adding 2, 3, or even more.
With SpamGuard's safelist feature, controlling your cleaning procedure is simple. You can add valuable accounts to the exceptions list to prevent them from being mistakenly marked as spam.
Regardless of your chosen pricing plan, SpamGuard offers flexible rates that let you access all features.
Benefits of using SpamGuard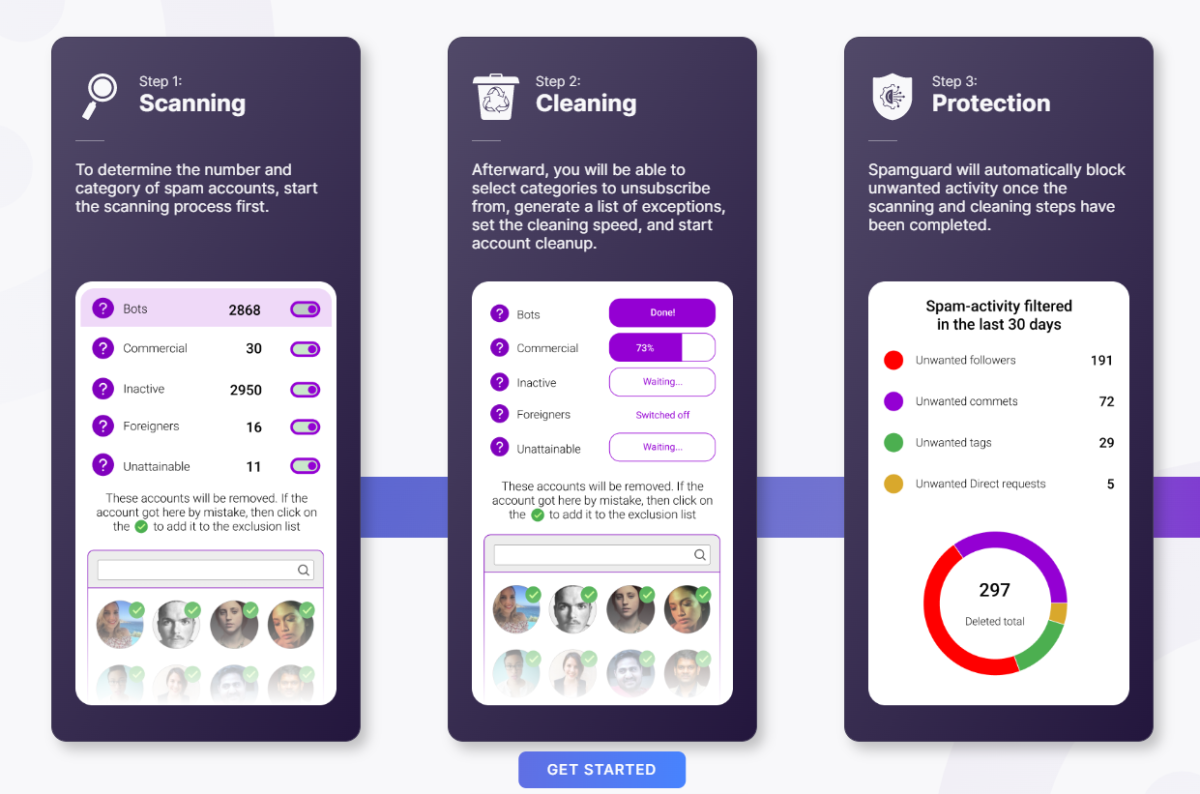 It is a time-saving tool that allows you to clean your Instagram account with a single click.
It allows you to climb to the top and gain new subscribers for free. The app keeps you within limits set by Instagram's API, preventing you from being blocked or restricted.
Their artificial intelligence (AI) system removes ghosts and inactive followers, increasing your engagement rate (ER) and reach.
They shield your Instagram account from annoying ads and spam, ensuring that your followers only see relevant content.
Provides valuable account protection by guarding against ghosts, spam, and other potentially harmful content.
Manually Remove The Inactive Followers Yourself
You can manually delete ghost followers from Instagram if you only have a few followers. However, this process can take a while if you have a sizable following. Here are some suggestions to help you spot ghost followers:
They follow a lot of users but have few of their own.
Typically, they don't have a profile photo or bio.
Frequently only have a few poor-quality images or no posts at all.
They use peculiar usernames on Instagram.
They have not recently been active.
You can delete these accounts once you've located them. Don't delete more than 500 accounts per day to prevent getting a shadowban and being reported by Instagram for spammy behavior.
Hire a Freelancer
You can hire a professional to remove all of your Instagram ghost followers. To find a freelancer to handle your ghost follower issues, search on Fiverr or Upwork.
Numerous social media experts and content producers will provide detailed reports on inactive followers without asking you for your login information.
They will delete each one of them within the timeframe they promise. Find experts who use their own algorithms and won't need your login information if you decide to use this method; otherwise, it is not a secure one.
We still advise using an app like SpamGuard because hiring a reputable professional to handle it can be challenging or expensive.
Reasons To Remove Inactive Instagram Followers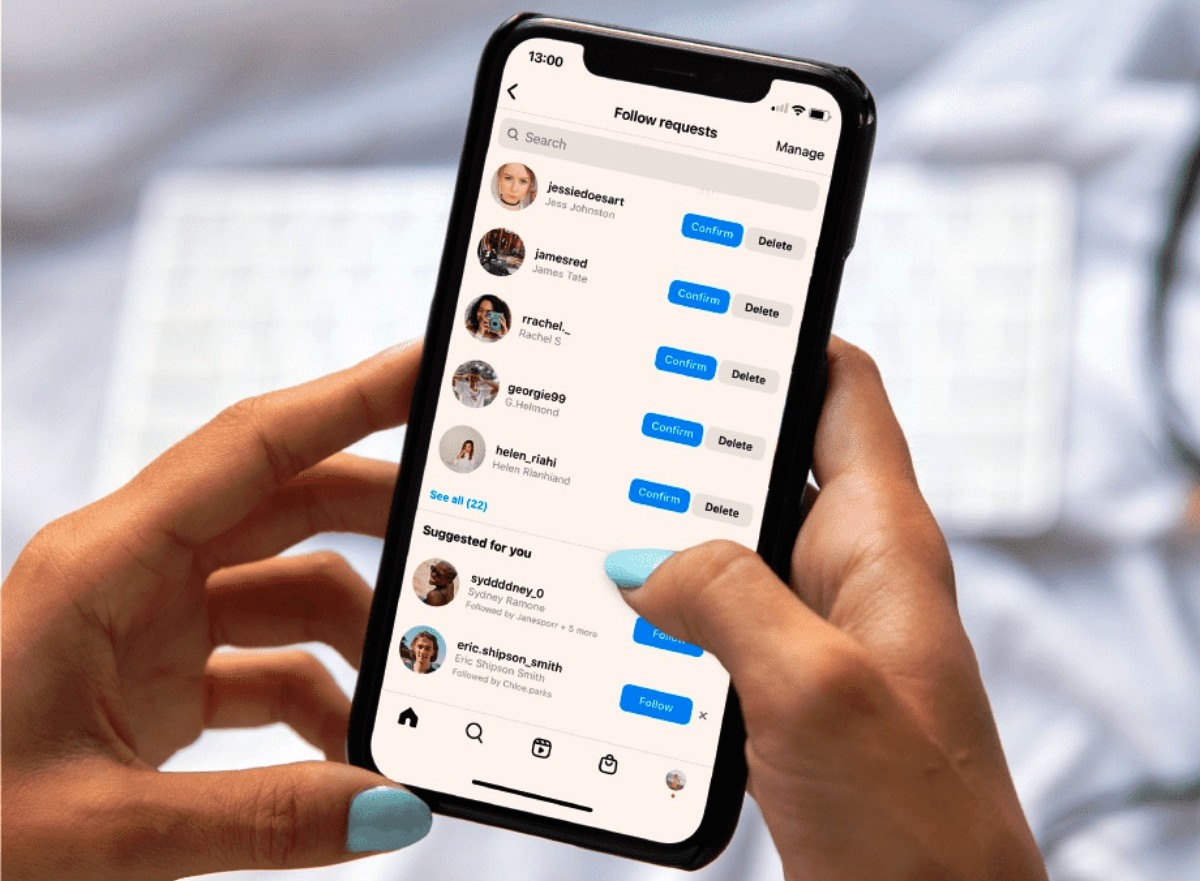 Many followers may appear to be good at first, but inactive or fake accounts can negatively impact your social media engagement in the long run. The removal of ghost followers can be beneficial for a variety of reasons.
Take Care of Your Credibility
You must be credible in a world where over 200 million businesses and 500,000 active influencers use Instagram.
Even if your content is excellent, having many fake followers may make it difficult to gain the trust of potential business partners and customers.
Businesses that work with brands and influencers with counterfeit followers may see low levels of engagement in their analytics, prompting them to reconsider future collaborations.
Keep Your Engagement Rate Safe
The engagement rate indicates how much your Instagram followers interact with your posts. This can be calculated by adding the number of likes and comments on your posts and dividing the total by the number of people who follow you.
Your number of "ghost" followers will reduce your engagement rate proportionally. As a result, if you want to keep your engagement rates high, you must remove your "ghost" followers.
Increase the Visibility of Your Content
Keeping up with the latest changes to Instagram's algorithm is critical for running a successful page.
Based on previous interactions, Instagram can predict the type of content its users find most exciting and display it in their feed.
If your post receives a lot of engagement, the algorithm will show it to more people and increase your profile's visibility and the likelihood of being featured on the Explore page.
However, if you have a large number of ghost followers who never interact with your content, your post visibility may suffer.
How To Prevent Inactive Instagram Followers On Your Account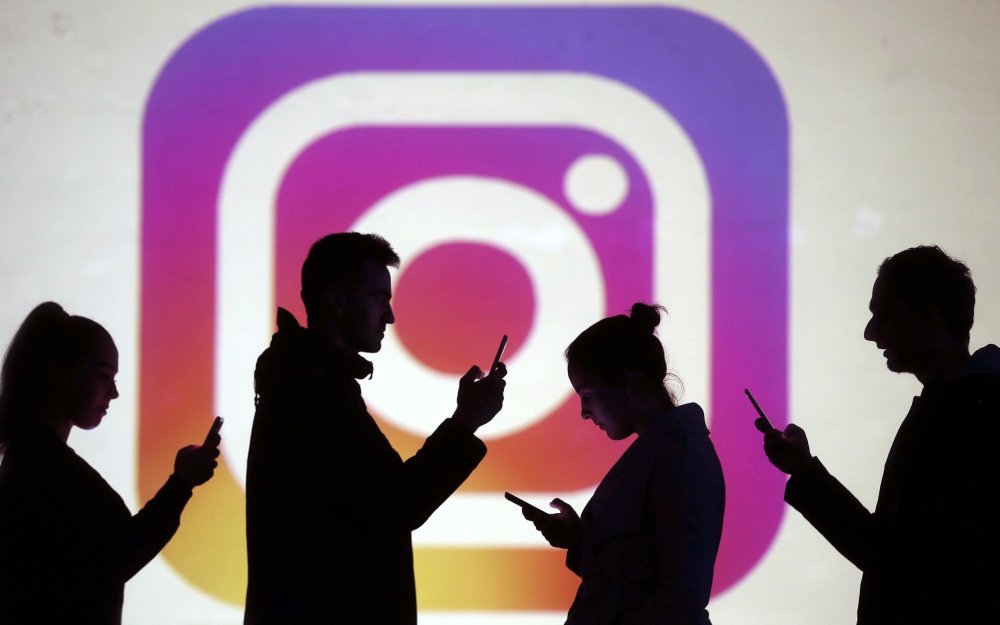 There are methods to avoid inactive users so that you don't have to remove them from your list of followers regularly.
First and foremost, you should avoid buying followers for your account. It's tempting to think that having thousands of followers would make your content more popular.
Still, in reality, many of these accounts are either bots or humans who have been paid only to follow and never open your profile again.
They are not only uninterested in what you post, but they may also damage your online standing.
Similarly, purchasing likes, or comments on Instagram will only lead to fake accounts and followers. Instantly gaining more likes or followers isn't a good strategy because it won't last long.
You must constantly buy engagement to maintain appearances with your sponsors and other users.
Ghost followers can be attracted even by giveaways. If you host a giveaway, many new followers will only be interested in the perks and not the content itself because of the promise of a prize.
Many inactive users may be added to your follower count after a giveaway ends because they will unfollow you immediately.
Conclusion
To maintain a tidy Instagram profile, you should be familiar with the signs of a "ghost follower" and how to remove inactive followers on Instagram.
As we've mentioned above, SpamGuard is the perfect tool to recognize inactive Instagram followers if you're trying to figure out who isn't regularly engaging with your content and remove them.
It will allow you to kick out the time wasters and concentrate on the actual followers who are enthusiastic about the content you post.