One of the best ways to travel in Germany is to take a road trip and experience the country at your own pace. It's easy enough to rent a car if you have proper documents and it's more than worth it since you can stop wherever you want and take detours if you find a place interesting enough.
When it comes to going on road trips, it's best to make some loose plans ahead and to use them to make sure you're well-rested to travel safely. Other than that, you're free to learn about the country on your own, and that's half the fun.
Having the Proper Documents with You
Before starting a road trip through Germany you need to make sure you have all the proper documents with you. The most important of these are the ID, an international driver's license for Germany, and a national license without the permit won't be valid.
There are penalties for those driving without the proper permit. It's best to avoid those sorts of problems while in a foreign country and to make sure you have the permit with you at all times. The permit will last you a year which is more than enough for any road trip.
No Speed Limit
If you plan on taking the highway, you'll need to take into account how different the traffic laws are in Germany. There are no speed limits on highways and most drivers take advantage of that fact. It can be somewhat intimidating for a driver that's not used to this approach to driving.
Some decide to stay clear of the highways and use other, less-traveled roads to explore Germany. There's some merit to it, but there's also something rather exciting about driving as the Germans do, at least for a while. The decision is up to you.
How Long Can You Drive?
It's important to create a balance between driving and making sure you spend enough time exploring the sites. How to do so depends on how well you drive, what places you plan to visit, and how many drivers are in a vehicle.
For the most part, you shouldn't drive more than 3-4 hours a day. Driving more than that will make you too tired to enjoy the trip and driving less will take too long. Luckily, there aren't enough stretches of road that will require you to drive more than 4 hours without having a place to relax and enjoy.
Embrace The Local Cuisine
It's sometimes easier to eat at familiar fast-food restaurants since they are convenient and you know what you'll get out of it. However, it's a much better decision to embrace the local cuisine during your trip. That way you get to experience the regional difference in German cuisine that may seem uniform to a foreigner, even though it really isn't.
Keep in mind that beer is a big part of the local culinary culture and there's plenty to visit and taste in that department. Make sure that you have someone to cover you at the wheel if you plan to visit local breweries and pubs.
Considerations When Renting a Car
As a general rule, there are many more manual transmission cars in Germany than automatics. This is true for cars you can rent as well, although there are some offers that cater to foreigners. If you're able to find an automatic to rent, chances are it will be a small car for driving and parking in a city.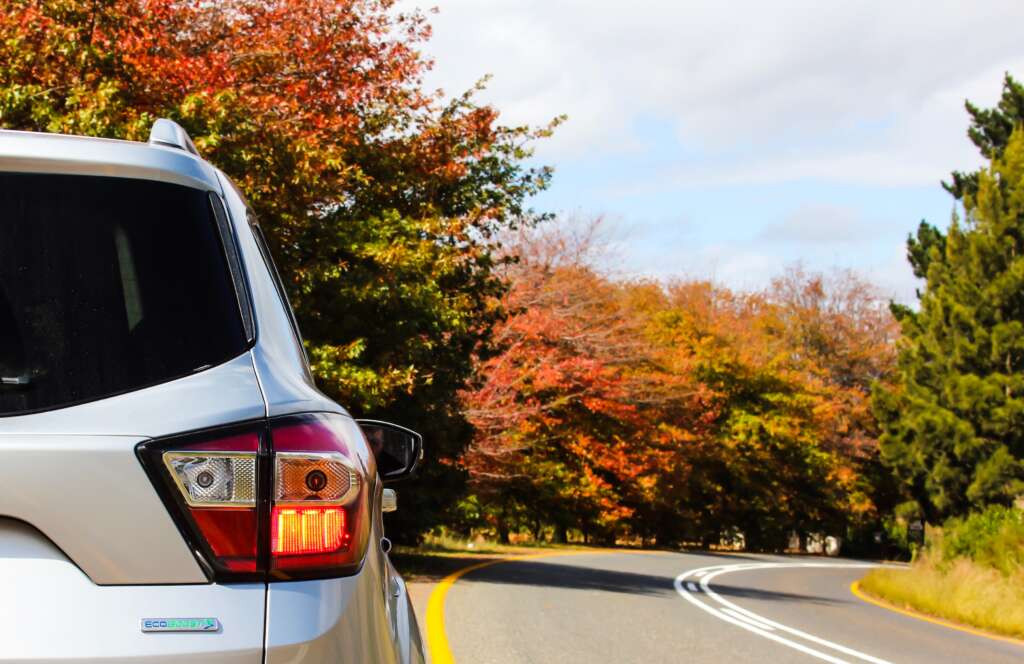 If you don't have enough experience driving a car with a manual transmission, it's best to rent an automatic even if it's too small for your needs and better suited to short distances than to a road trip. You'll have to fuel up a few times, but you'll be safer as well.
Rent a GPS
It's best to rent a GPS unit if you're planning a longer road trip. In remote parts of Germany, your phone GPS won't work and you'll do better to rely on the one provided by the rental company. That's an additional fee of about 50 euros and in some cases, it adds to the insurance rate as well, since now you're renting that device too.
A good GPS unit is one that won't require you to have a Wi-Fi signal. This frees you up to visit remote villages and enjoy the scenic view and the rustic aesthetic that Germany's countryside is well known for, without fear of getting lost.