So, you want to know how to make your LinkedIn profile private?
LinkedIn is an absolute favorite social application for professionals around the world.
Thanks to its remarkable features, you can search for the best opportunities with a few clicks.
But the best feature of the application/platform is to make connections with people from various backgrounds and use those connections to create more opportunities for your career.
LinkedIn offers many features through its free plan, but if you want to unleash advanced features, the social giant also offers a premium plan to the users.
While the platform works magically to help millions, some people use it to disturb others by creating spam.
LinkedIn is aware of such actions and strictly discourages people from exploiting its features incorrectly.
To tackle such issues, it has introduced a few features which you can use to get rid of the misusers.
One of the most common reasons people misuse LinkedIn is to create spam or track your actions on the platform.
This is where the Private Profile feature comes in. Using this feature, you can hide your profile from the public. This also helps if you want to check-in on your competitors without letting them know.
So, how to make your LinkedIn profile private?
In this article, we'll discuss the benefits of a private profile and answer the question: How to make your LinkedIn profile Private.
Why Should You Make Your Profile Private on LinkedIn?
Before addressing the prime question of the article, how to make your LinkedIn profile private, let's first discuss its importance.
There are two reasons people use private profiles on LinkedIn.
The first is to hide their profile from people who they think are spying on them. Sometimes, people send you messages to subscribe to a mail-list or invest in an anonymous project.
They track what you post on the platform and target you. While you can avoid this, it can become a headache. Hence, it makes sense to hide your profile.
But the prime reason people make their LinkedIn profile private is to do research on their competitors.
When you visit someone's profile, LinkedIn notifies them of the same. But you can tackle this by making your profile private.
Say you are a brand, taking pointers from the posts of your competitors on the platform.
You can execute this by hiding your trails through the private profile. This feature is ideal for researching and getting insights from your competitors.
What Happens When You Make Your Profile Private?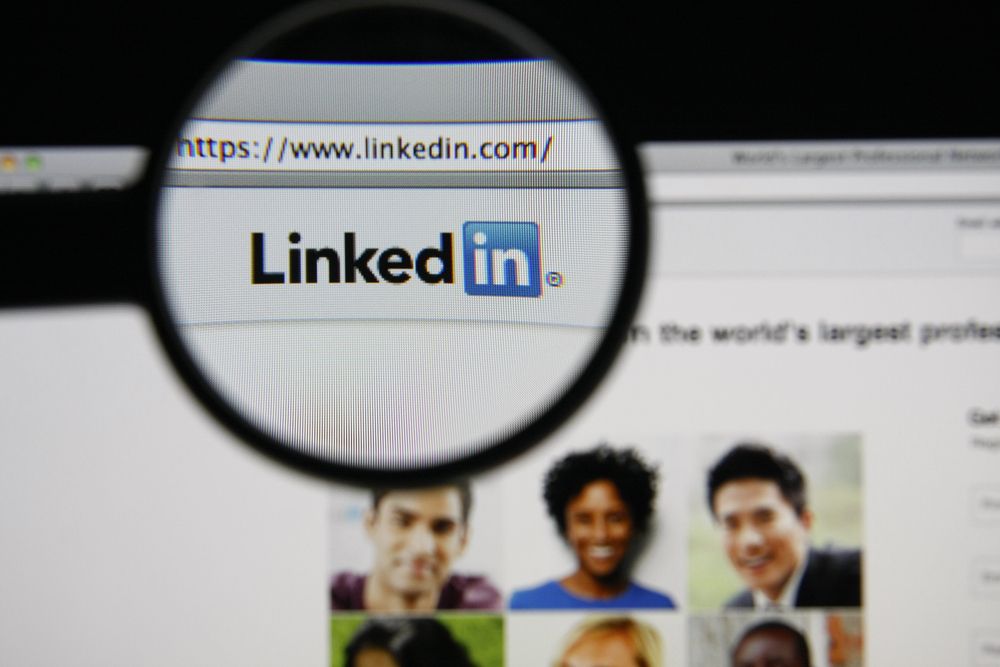 So, what happens after you make your LinkedIn profile private?
When you do this, users won't know, you visited their profiles. But there's a downside to this.
Toggling on this feature means you won't get notified when someone visits your profile.
If you go completely private, only a few users would see activities on your profile, which is a bummer if you want to grow your connections on the platform.
Hence, an excellent practice is to turn on the private profile mode when you want to do research on your competitors.
If you want to avoid spammers from checking on your actions, blocking them is another way out.
How to Make Your LinkedIn Profile Private?
Let's discuss how you can make your LinkedIn profile private.
Below is a list of steps you can follow:
Log-in to your LinkedIn account on a browser.
On the right-top-corner of your screen, click on the "Me" option and
select "Setting & Privacy" from the dropdown.
Navigate and choose the "Visibility" section.
Scroll down to find the option "Profile viewing options."
Now, toggle the "Private mode" on.
That's it. This way, you can make your profile private on LinkedIn.
While this was a simple process, there are many complicated features on the platform.
As LinkedIn grows, new features would get added. Even in the current version of the application, you can find thousands of workflows.
The goal is to grow on the platform by making more relevant connections and using the features to explore the best opportunities.
Having a helping hand would make the process simple.
This is where LinkedIn automation tools come in. They take care of your regular platform actions and increase your growth rate by many folds.
Imagine making hundreds of connections every day without moving a muscle? Well, this is possible through the automation tools.
Conclusion
There you have it. Now, you know how to make your LinkedIn profile private.
LinkedIn is an amazing platform to take your career to the next level by making professional connections.
But the company keeps adding new features regularly, which can become difficult to keep track of.
Using LinkedIn automation tools, you can make this simple and boost your profile growth. I hope this article helps.