If you're someone who spends a lot of time online due to their work, studies, or even a little Netflix addiction (hey – we don't judge!), chances are, you've got a fast Wi-Fi or unlimited data plan. But are you making the most of it? A passive income application Honeygain will make sure you do: it allows you to make money by sharing your excess bandwidth – a.k.a. earn effortlessly.
How It Works – And What You Get Paid For
When a user signs in and leaves the Honeygain app running on their device, it starts sharing their excess bandwidth with a crowdsourced web intelligence network. Honeygain's business partners use it to gather publicly available web data in a quick and secure manner, and a large portion of what they pay Honeygain for that gets shared with its users to compensate them for sharing their resources.

Web intelligence networks enable businesses to view the web as regular users worldwide would, avoid using bots that are banned in a lot of modern websites, and forgo location-based restrictions. This way, they can complete a lot of tasks that are vital for businesses, such as ad campaign verifications, application testing, etc.
Honeygain is currently available for Windows, macOS, Linux (on Docker), Android, and iOS. With a peak usage of under 3MB/s, it doesn't affect the experience of using the device or browsing the internet in the slightest – which means you can keep using your computer or smartphone as usual. The only exception is the iOS app, where apps cannot run in the background, and you have to keep Honeygain open on your screen for it to work properly (with the inbuilt power saving mode that dims the screen users can easily keep it running at night, though!.
Knowing just how many people become extra suspicious when it comes to privacy matters, Honeygain puts a lot of focus into transparency and online safety, too. Every payout is protected with a mandatory 2-factor authentication, and the limited number of active devices per account helps prevent fraud. The apps also don't ask for any permissions when installing, so it has no way of accessing or even seeing your data!
Money Matters: Earnings and Payouts
First things first: you will earn 3,000 Honeygain credits ($3) for every 10GB you share with Honeygain – and if you're using a desktop device in one of the 41 countries the Content Delivery feature is available, you can enable it to earn 6 credits/hour on top of that.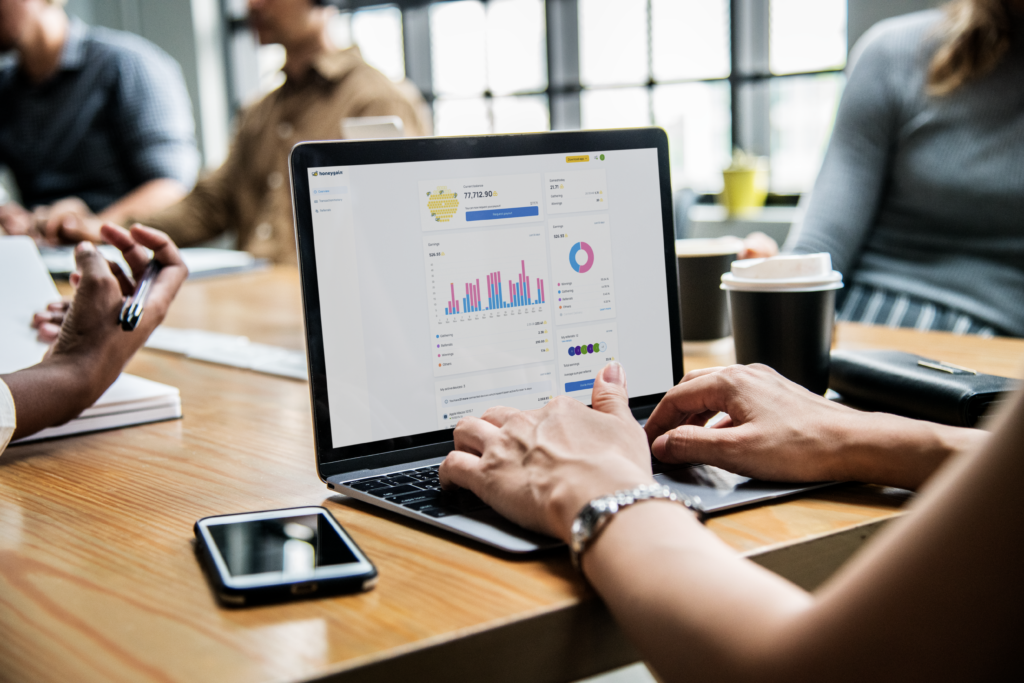 It is stated that an ordinary user with 2–4 devices can expect to make $20–30 in a month – which isn't a lot, but hey – free money is free money. You can also get some extra credits by participating in the referral program, playing the daily Lucky Pot lottery for active users, or taking part in weekly social media contests on Facebook, Twitter, and Instagram.
Since January 2022, there are two modes on the app – Honeygain and JumpTask. The latter one was introduced after the two companies partnered up earlier this month. Whichever you choose, you'll be sharing bandwidth effortlessly just the same; the difference lies in the way you earn and cash out.
In Honeygain mode, you will need to reach a mandatory 20,000 credits ($20) threshold before requesting a payout. Three payout options are available – PayPal, Bitcoin (BTC), and JumpToken (JMPT). In JumpTask mode, you'll be earning JMPT instead of credits, and you can cash out at any time without waiting to reach a certain sum. To celebrate the new partnership, JumpTask mode now comes with a limited-time early bird bonus.
Joining Honeygain and Enjoying Gains
Another advantage of Honeygain is just how fast the signup process is: you don't need to complete any extensive forms or provide personal information. Only using your email and password to identify your account, Honeygain doesn't only save your time – as we said before, it also helps you keep your privacy.
Start by registering on the official website – then, download the app on your computer, tablet, and/or smartphone and log in using the credentials you used to register. The app will take it from there: you can get busy with your everyday activities or even continue to use your device with Honeygain running in the background (unless it's an iPhone – Apple doesn't permit background applications).
Come on, be honest – did you ever think your internet plan could pay for itself? Sign up now and enjoy effortless earnings!