Social media has become an integral part of our lives, and the fact that for most social media users, the first thing they do after waking up is checking their feeds speaks in favor of that. We use social media to connect and communicate with friends and family, look for work, but also to expand and promote business.
That is why a large number of companies, in addition to websites, also have a profile on one of the social networks. The main goal is to connect with your clients/customers.
What poses a downside to businesses that use social media to communicate with their customers is very high competition and a huge amount of content. The most effective way to stand out in the crowd is to follow the latest trends and have a clear strategy for performing and communicating with the followers.
Research shows that we spend 116 minutes a day on social networks, which puts this activity in the second place of things we do in our free time (right after watching television). Therefore, using Instagram as part of a business strategy is an absolute must.
Before choosing a social network to use in business, it is necessary to research the age of users, but also their gender, habits, and behavior. Baby boomers, for example, find their place primarily on Facebook, although they too no longer consider Facebook the no.1 social media platform.
On the other hand, younger generations (like millennials) prefer to choose other platforms, and young people between the ages of 18 and 34 make up 64 % of Instagram users. A thorough analysis of your target public and channels of communication with them will also result in good results in the use of social networks.
Economic trends in the country and the world show that social networks such as Instagram are becoming the leading platforms not only for socializing but also for good business moves, i.e. selling products. The main feature of Instagram is that it is a fast network and you have very little time to capture the attention of users.
Sales on Instagram
For sales on this social network to be successful, you need to follow a few steps to reach the goal – and if you want to present your product or service well, you should do so using the maximum potential that this platform allows you.
If we take into account that Instagram is primarily a visual network, we come to the conclusion that it can best sell products such as jewelry, cosmetics, food, and clothing. Certainly, businesses that deal with service activities (agencies, schools, lessons…) should not be excluded but, in both cases, it should be borne in mind that it is necessary to present them in an original and creative way.
Shopping on Instagram
Previously, there was no possibility of direct purchase of products and services on the Instagram platform itself, but only on the site where the entire transaction process takes place. However, the moment in which the flow of online consumer purchases itself is interrupted is very important because it can lead to a loss of interest and the opportunity to sell your product.
In the meantime, things have changed and, today, just one click brings consumers directly to the store on the platform itself where they can quickly get what they need, without any interference.
How to Set up Sales Options on Instagram
If you want to sell your products or services, you should use the option for shopping that Instagram has at its disposal, and these five pretty simple steps will help you with that:
Create Your Shopify Store
The Instagram shop is designed to work simultaneously with the Shopify store, so it is important to already have one before moving on to the next step.
Instagram shop connects to your Facebook shop, and one of the advantages of using this option is that if you sell various items and take pictures of them all in a single photo, and someone touches one of the products, the price is immediately displayed.
Are you currently selling on a different platform like WooCommerce? You can consider switching to Shopify to make full use of Shopify features and rocket your sales.
Check Availability by Location
If your business is located in the US or Canada, you have no reason to worry but if you are in another part of the world like Europe or Asia, you need to check if the option of such a purchase exists in your country.
This is an Instagram sales option that is not enabled in all countries, but it is a matter of time before it becomes available.
Create a Facebook Channel
The owner of Instagram is Facebook who wants all the data to be compatible, so you should also have a Facebook shopping channel on your Instagram profile.
Create a Business Account
Create your unique business profile on Instagram, which allows you to follow the profile analytics with the help of which you will get to know your followers, learn a lot about their demographics, but also psychographic and behavioral characteristics. You can track profile traffic over the course of a week to help you target your ad to your target audience's interests.
The "Contact" option gives those interested the opportunity to get in touch with you more easily or gives them the opportunity to learn more about the brand itself, while the "Promote" option allows your post to be placed at the very top of your followers' feeds.
Connect the Channels
Finally, connect your Instagram with the Shopify store.
Instagram Stories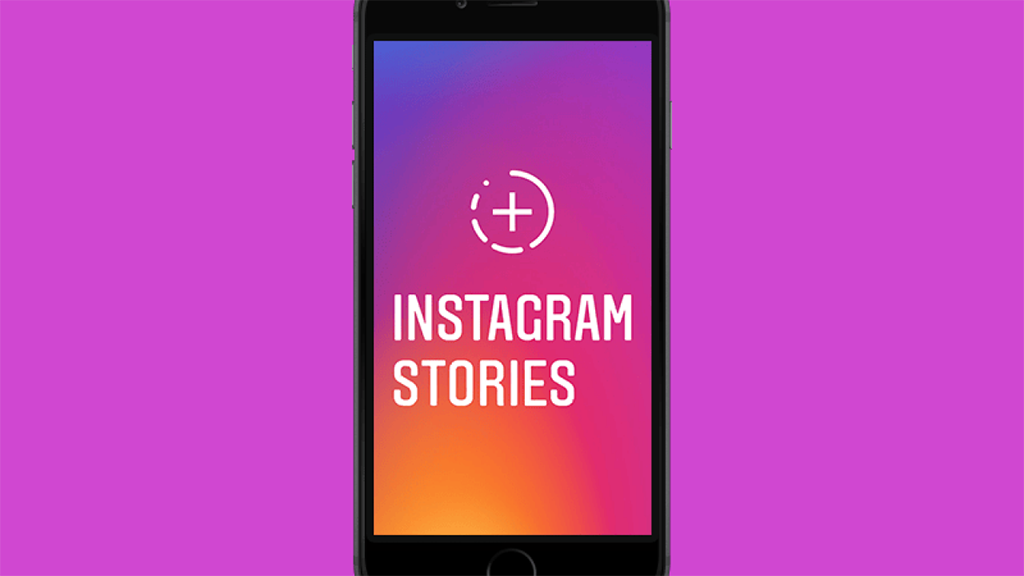 If you want to use the full potential of this social network, an Instagram story is a must. Namely, it will help you see a larger number of people because, believe it or not, more of them look at the story than the post itself. Through the story, the audience can get to know your brand or product better and, thus, become emotionally attached to it.
Be sure to use the "Highlight" option and divide your Instagram stories into groups to make it easier for the audience to get along with them.
Instagram story is one of the few places on this social network where you can put a link to your website (do not forget to put the link to your homepage in your Instagram bio), so take advantage of this benefit whenever you get the chance.
Now, about something that is not related to the Instagram story, but to building a website to serve the purpose of selling on Instagram. So, note – there are some very interesting services to help you sell through Instagram, such as the pioneer in this field Foursixty, Olapic, or Shoppable Instagram.
These sites let you create a landing page and replicate your Instagram with all your photos. The idea standing behind it is to interest your followers, click on a link in your Instagram bio and get redirected to your landing page.
Within Instagram stories, you can use the "Questions and Answers" option, which gives users the ability to ask questions about your product. It is very important that you take advantage of this opportunity and answer all the doubts to potential customers and present the product or service you offer in more detail. E-shopping options like tags are built into stories so users can buy what they want by clicking on the tag very quickly.
The Photo Is Everything
Instagram is a network that focuses on photography and that is why it is important to use the power it has to better present your product.
In addition, it is important to tell the story of your brand, product, or service. You try to make what you say unique, different, communicate the right thing, and evoke a desire to buy. Build emotion. And remember that obvious advertising on social networks will not result in sales.
Conclusion
More and more companies are using social networks such as Facebook, Instagram, Pinterest, and increasingly TikTok for direct and other kinds of sales. This trend tends to continue in the coming years, and the development of Facebook and Instagram shops supports this claim.
People use Instagram to have fun, cheer up, inform, and laugh. Your post needs to move your target audience, awaken some emotion, be creative and different. Think about the fact that you only have 2.8 seconds to attract and win the attention of your followers on Instagram and, accordingly, create your own strategy of performing on this social network.
If you want to learn how to make the most of Instagram in online marketing, you can do it through some of the social media marketing and Facebook business manager courses that the Internet abounds of.