Payment methods have evolved a lot in recent years. While online banking and UPI are becoming the new normal, credit cards are still predominant. The reasons for the popularity are aplenty. However, when you need to get a credit card, it is essential to look for the best one to take full advantage of it.
The "best" credit card type does not mean it is best for everyone alike. What suits your shopaholic/ ardent traveller friend, may not really be the ideal choice for you or vice versa. The perfect credit card for you is the one that suits your spending habits.
Let us look at the factors you must consider while finding your perfect credit card:
Know Your Credit Score
If you plan to get a credit card, you need to first check your credit score. And, what is a credit score? In simple words, it determines whether you are eligible for having a credit card with a certain credit limit.
So, you can also call it eligibility for getting a credit card. There are many free portals on the web for checking credit scores. They can also advise you on some tips to improve your credit score if you do have a not so satisfactory score.
Chalk Out Your Needs
If you are thinking of getting a credit card, ask yourself just one question – Why do I need it? or Do I really need it? This question can solve the whole equation. There are many credit card types available out there, which can overwhelm you if you are new to credit cards. But by asking such a question, you'll get a clear picture of what a credit card can help you with.
For example, if you travel a lot, you go for a credit card that has a tie-up with some airlines. Furthermore, many travel credit cards come with premium perks like free lounge access and rewards miles. The benefits of such cards are many; you can also get free flights for the rewards you have earned.
Suppose you love going to the movies, eating out, and shopping on sprees, then, a card with a high credit limit plus perks like discounts on dining, specific brands and movie tickets can be your thing. Also, a regular commuter may want the best fuel credit card.  
And if you think you won't spend that much and will use the credit card seldomly or only in emergencies, then a credit card with a low credit limit and a minimal annual fee is perfect for you.
Watch Out
While getting a credit card, be careful to look out for additional charges. Credit cards come with costs like annual fees, late payment/ cash withdrawal fees, and over credit limit penalty. If you are being offered a credit card with absolutely no annual fee, joining fee, or processing fee, keep a watchful eye on any kinds of hidden fees or higher interest rates.
Make sure you know about all of them at the time of buying. This will help you get a clear picture of how much you would have to spend on your credit card. But, indeed, the benefits of a credit card are more if you use it correctly.
Weigh What Benefits Suit You the Most
There is a world full of benefit-loaded credit cards. Churn all the options available, and analyse their pros and cons. While taking a friend or family member's suggestion is fine but keep in mind that every individual's credit card needs would be different. So, you need to go for the one that goes with your spending needs the best.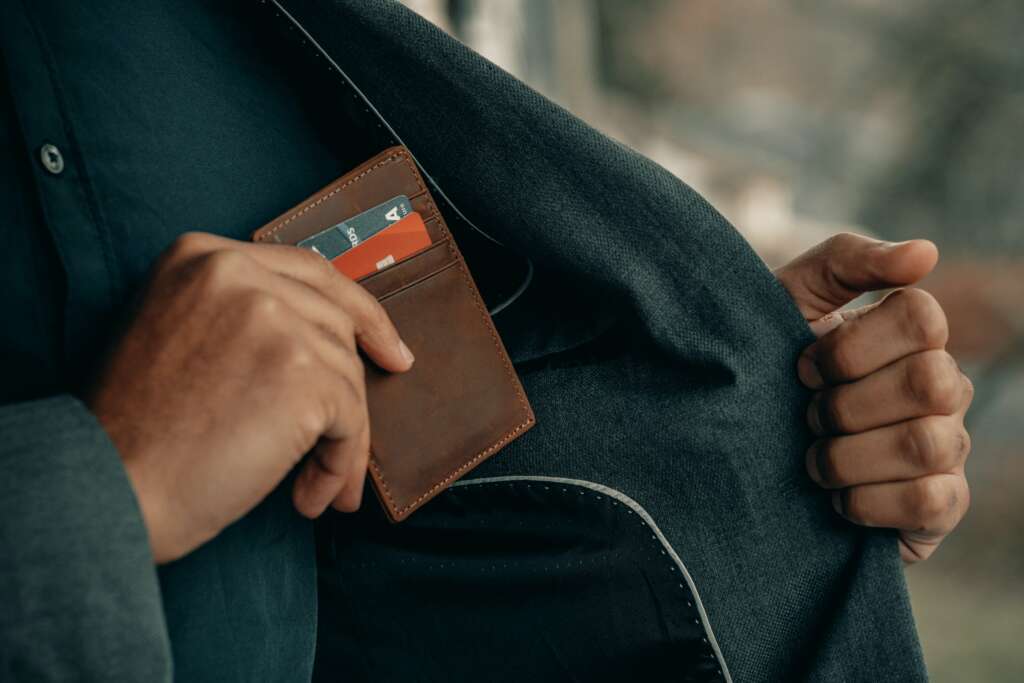 Also, if you want, you can get the help of a credit card company or bank to know about the card more. But, be cautious and don't fall for the sales gimmicks.
Explore Your Options
Opting for a credit card without really exploring the market, might not be a very good idea. You need to do your homework. Having your credit card from your own bank may sound convenient, but do not let that stop you from looking around for options. Especially if you enjoy a good credit score, you may get good deals and discounts on your credit card.
Wrapping Up
The experience of shopping with a credit card may make you overwhelmed. But, the benefits it comes with are many and thus, choosing the right credit card is necessary. It can save you from unexpected financial worries. Also, keep in mind that even the best credit card will serve you best only if you clear your dues timely.