When we talk about engagement rate, we mean the thing that measures how well your content is being received on Instagram, and how good it is at marketing your brand in general. This metric factors in things like shares, likes, and comments and compares it to your follow count to come up with an ultimate ratio.
Some would argue that your engagement rate is actually even more important than how many followers you have. This is because your follower count doesn't mean anything if they aren't a community that interacts with your posts.
If you haven't got people engaging with your content, you haven't got new customers purchasing your product or service. Let's take a look at what we think are eight proven strategies for getting your audience to engage more with what you post on your feed.
How to Boost Your Instagram Engagement Rate
1. It Needs to Give Value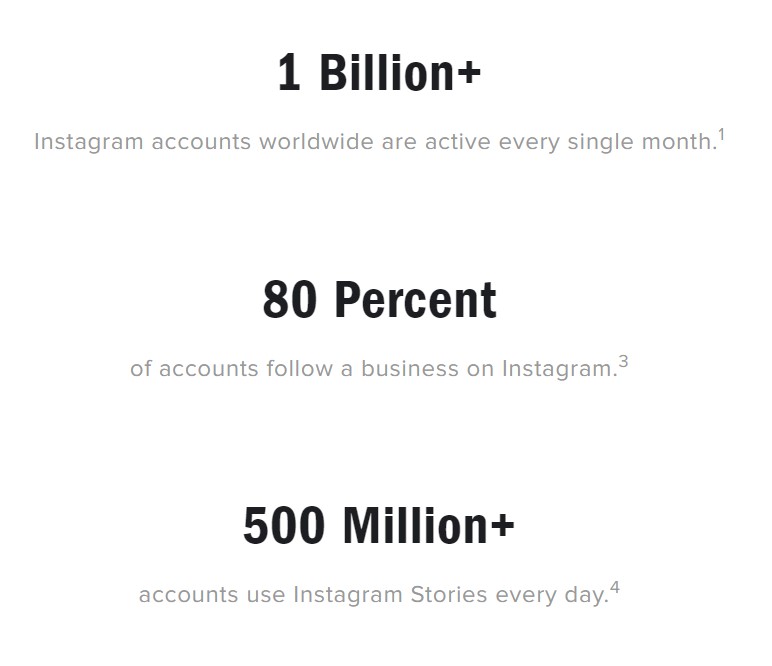 This may seem obvious, but there's a heck of a lot of competition out there. With 500 million daily Instagram users, you're going to struggle to stand out.
Your followers are scrolling quickly through their feed, so the more appealing and eye-catching your content can be, the better. As well as providing high-quality content, you also need to make sure that your content is adding value to the people you are trying to target. Don't just post for the sake of it – post to entertain, inspire, and engage with your community. The rest will follow.
2. Reply to DMs and Comments
There's a golden rule when it comes to keeping up with your Instagram engagement – treat others the way that you want to be treated. This means that if you don't engage with your audience, you can hardly expect for them to engage with you.
Being responsive to things like comments and direct messages shows your community that you really care about them, and want them to stick around. As a result, you'll notice that more people feel compelled to message you and leave comments, which, of course, increases your overall rate of engagement. Manifest what you want from your community.
3. Post When Your Community is Online
If you want your target audience and existing community to see your content, you need to make sure that they're online to see it. As you may already know, those first two hours after you upload something to your feed are the most important. If you don't get a lot of engagement within this time, then Instagram is a lot less likely to spread the word about your post.
One of the best ways to figure out the best time to post is by taking a look at your analytics. These are automatically accessible through an Instagram business profile.
4. Optimize Your Captions
There are a seemingly endless number of ways to optimize your captions in order to get that engagement rate up. We think that one of the best approaches is to make the most of call-to-actions. This is a comment or statement that encourages the person reading it to do a certain thing.
This could be anything from asking them to leave a comment or even tag a friend in the comments section. You can also get super creative with the captions section by writing a longer comment. You have up to 2,200 characters on each post, so use them wisely.
We all know that Hashtags are the lifeblood of Instagram – nobody would be anywhere without them. In fact, the stats show that using just one hashtag can increase the engagement rate of your post by 12.6%. However, in order to get the most out of the hashtags that you use, you've got to have an excellent engagement strategy.
This means that you need to throw out those old, popular hashtags, and replace them with ones that are way more relevant to your industry and niche. We also recommend that you keep the number you use on each post low. This looks like between five and 15 hashtags on average. Lastly, we suggest that you pick some hashtags that are popular, and some that aren't for a bit of variety.
6. Join an Instagram Engagement Group
Another way to up the ante and improve your overall Instagram engagement is to become part of an engagement group. This is a private group of roughly 10 to 15 people that like, comment and post on one another's content when it gets uploaded. This improves the rank of the post and of course, inspires others to also engage with it too.
Just try interacting with other people within your niche – you'll find a high-quality engagement group to be apart of in no time.
7. Use Instagram Stories
More and more people are jumping on the Stories bandwagon – and it's proving to be pretty popular. People love having a more intimate way to connect with the people they follow, and they also love getting updates this way, too.
When you're posting about your brand in your stories and using things like Stories stickers, your engagement is guaranteed to increase. The more your audience gets from you in terms of content, the more likely they are to engage.
8. Give Your Content Variety
We all know that Instagram has been a still image website since it first began. However, with the introduction of video in 2016, more and more people are veering towards this medium – and like Instagram stories, it's proving to be popular in people's feeds.
You can create videos that last 30 to 60 seconds long, which is the perfect amount of time to showcase your brand to your followers. It's also a great way to give your fans updates, and even sneak peeks into your behind-the-scenes.
Final Thoughts
As you can see, there are a lot of ways to increase your Instagram engagement and boost that follow count. Remember, your engagement comes before your followers because without engagement, your follow count means nothing.
Luckily, you can do something about this and give your brand a fighting chance on one of the most competitive social media platforms out there. Try our simple, yet effective tips and tricks and watch as more and more people become interested in engaging with your feed.