So, you want to know How to block someone on LinkedIn?
LinkedIn has changed the world of the job-market since its launch. Consider it as the online equivalent to physical gatherings of professionals, except it extends to people all over the world.
More people use LinkedIn to explore opportunities from startups and established companies who are looking to hire fresh and experienced minds.
Well, LinkedIn is a great platform for employers and the employee to find the best fits for one another.
LinkedIn offers you a plethora of unbeatable features through its website and mobile application.
You can connect with people you know, make new connections, find a suitable job using search filters, and promote your business.
The platform also acts as a marketing medium for businesses around the world.
Brands can promote their company to find interested employees and build a connection with other brands to attract investment opportunities.
If you know how to get the most out of the features, you can scale your business or find job opportunities extensively.
But there's always an ugly side to everything. This is true for LinkedIn.
No matter how helpful a tool is, there are people who always exploit its features incorrectly.
LinkedIn is a powerful platform designed to help connect individuals and brands, but people have continuously misused the features.
Hence, LinkedIn allows you to block people on the platform.
So, How to block someone on LinkedIn?
In this article, we'll discuss how to block someone on LinkedIn.
Why Do People Block Other People on LinkedIn?
Well, before addressing the prime question, let's discuss some reasons you may need to block someone on LinkedIn.
There are tons of reasons this can happen.
People have exploited the platform's usability to create a toxic atmosphere for others.
LinkedIn is a platform where business and talent meet opportunities. Some people use this to generate a profit for themselves.
For instance, you may continuously receive marketing messages asking you to invest in some kind of project or product.
There are people who even direct message using inappropriate language and force you to become their affiliate partner.
People even use fake accounts to spam others and reach out to your contacts.
Say, you are minding your business on the platform, but there is someone who is forcing you to subscribe to a newsletter or share personal information on account of a possible business prospect.
While these might not affect you in the short run, they can become a headache.
The only way you can tackle such situations is by getting rid of these people from your connections. You can do this by blocking them on the platform.
How to Block Someone on LinkedIn?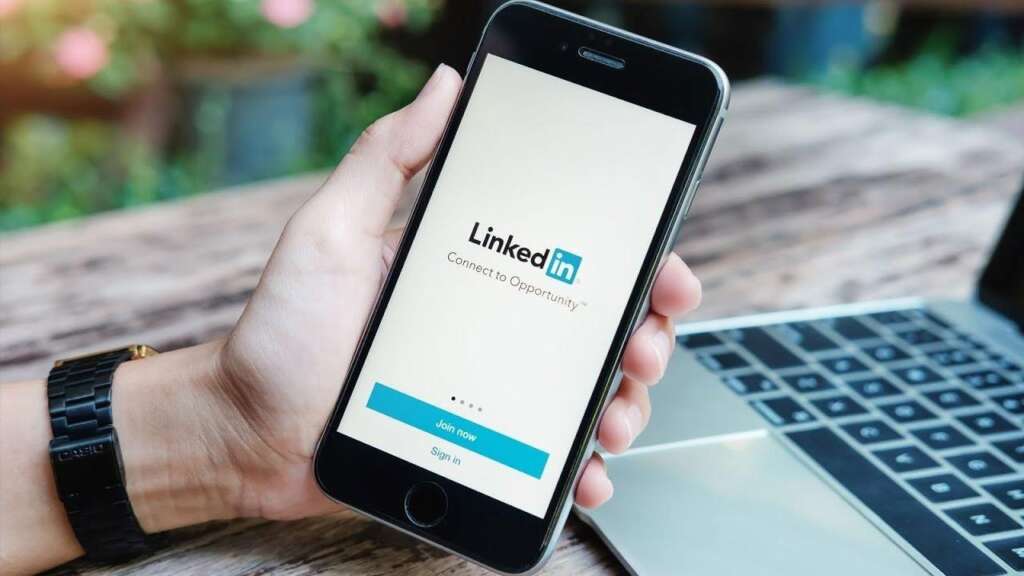 Now, let's address the question of the article: How to block someone on LinkedIn?
It's a straightforward task. Here's a list of process you can follow:
First, you need to log-in to your LinkedIn account and visit the profile of the person you want to block.
Now, click on the "More" option and tap on "Report/Block."
Last, choose the block option from inside of the pop-up window.
That's it, you have successfully blocked that person on LinkedIn.
What Happens when You Block Someone on LinkedIn?
Say you blocked someone on LinkedIn. What results from this action?
When you block someone on LinkedIn, they don't get notified about it.
All the connections you share with that person will get removed and LinkedIn will stop suggesting you to each other under "People You May Know" and "People also viewed."
But they'll still see the information you have made public. You can tackle this by changing your profile settings to private.
You can even take this a step further by hiding your connections under "Settings and Privacy."
Maintaining a LinkedIn life is tiring. There are tons of things you need to take care before getting something out of your efforts.
There are people who join the platform with great enthusiasm but drop out because the actions are too much to deal with.
Well, even if you are doing fine now, it can become tough as you make more connections and aim to fulfill bigger targets.
A helping hand won't hurt. Would it?
This is where LinkedIn automation tools come in. They save every day by making your life easier and giving you a break from the tiresome process.
You can use them to generate more connections, find relevant hashtags, schedule posts, and more. These tools can help you grow on the platform quickly.
Conclusion
There you have it. Now, you know How to block someone on LinkedIn. There are many reasons you may need to block someone on the platform.
People misuse the features to create spam and a toxic atmosphere for others. By blocking such people, you can continue to grow on LinkedIn.
Using LinkedIn automation tools is an excellent way to do so. I hope this article helps.