What is OnlyFans?
It is a social media network that lets content creators post their content and then get paid by their fans or followers through one-off tips or a subscription.
The goal of OnlyFans is to help these artists and content creators monetize their content, while also creating meaningful and genuine relationships with their followers and fans.
The content on OnlyFans is for adults aged 18 and over. Therefore, you cannot create content or otherwise join OnlyFans if you're under 18.
It's mostly adult content. However, there are some fitness influencers and foodie influencers that get paid for sharing their expertise and tips.
So, how many people use OnlyFans in 2024? Let's find out.
How Many People Use OnlyFans in 2024?
The most recent global figures state that around 210 million people use OnlyFans in 2024.
This figure is based on information provided by OnlyFan's CEO, Tim Stokely, who says the platform has over 190 million registered accounts.
In August 2019, the platform only had 7 million users. That's a massive growth.
The difference between May 2020 (30 million users) and October 2020 (75 million users) was 45 million new users.
There were also massive jumps in its user base, from 75 million in October 2020 to 120 million in February 2021. May 2021 saw a rise to 150 million, and now there are over 170 million as of September 2021.
It's believed that huge numbers of new users occurred during the pandemic lockdowns. but according to Google search trends,
OnlyFans is seeing around 500,000 new registered users joining daily.
Obviously, OnlyFans is growing.
How Many Creators Are Using OnlyFans in 2024?
According to statistics for 2023, there are about 2.1 million OnlyFan creator accounts .
In case you didn't know, this social platform uses a referral program to get new creators to sign up.
The roughly 1.5 million creators on the platform now is a large leap from the 100,000 in December 2019.
By May 2020, there were 450,000 creator accounts. Between December 2020 and September 2021, new creator numbers went from 1 million to 1.5 million.
So, while there seem to be more followers and fans on the platform hungry for content than there are creators, creators are steadily growing in signups as well.
How Much Can OnlyFan Creators Make on The Platform?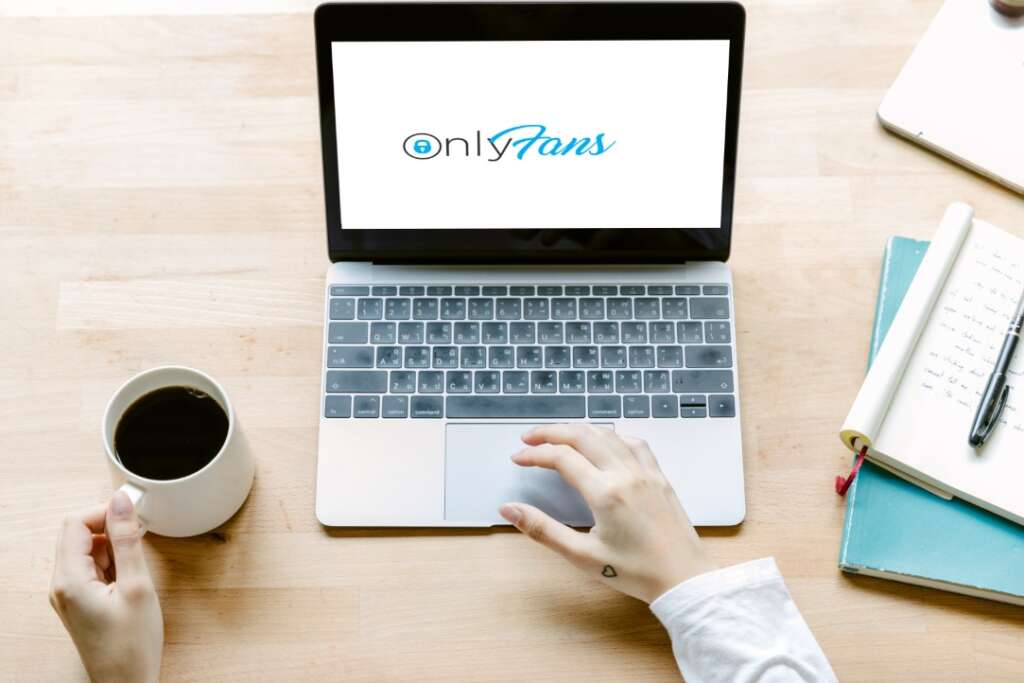 It's wise to understand that only the top creators make about $100,000 per month with their content on OnlyFans.
However, Bella Thorne made the most money in just 24 hours when she earned more than $1 million in a single day.
She also went on to make $2 million in one week. Those results are not typical.
The average creator on OnlyFans makes about $150 per month. This figure is calculated by averaging how many subscribers there are and multiplying by the average subscription fee, which is $7.20.
Creators can also accept tips, which are not included in the monthly figures for earnings. Two popular YouTubers made some major dough.
These YouTubers are Belle Delphine, who admitted to making more than $2 million per month; and Corinna Kopf, who said she makes more than $4.2 in about 2 months.
Again, only the top creators are making up the vast majority of the money spent on OnlyFans. Usually, creators are losing money.
To put this in perspective, to earn what they are worth, which is considered about $15 per hour, they would need to work fewer than 9 hours each month.
That's 9 hours of managing their accounts, creating content, sharing content, and engaging with their fans. So, most of them lose money.
So, if you're thinking you can make it big in a short time on OnlyFans, you would have to have some distinct and unique content to do so.
It would still take up a lot of your time.
What Are Some Stats About Subscribers and Fans?
Since subscribers, fans, and followers (one and the same) drive the earnings of creators on this platform, it's a must to know.
According to Google Search Trends, Belle Delphine has the most subscribers. She charges $35 for a monthly subscription.
It's estimated that Belle has about 25,000 subscribers, which would earn her around $875,000 per month.
That alone should give you an idea of how many people use OnlyFans in 2022 regarding popular OnlyFan creators.
But, just like the earnings, the average OnlyFans creator has only a few subscribers since the popular users are getting the highest numbers.
The number of subscribers for the average OnlyFans creator is only around 21.
That said, these numbers are only estimates since 88% of the creators on OnlyFans don't make their subscriber count public.
They hide that number. The 21 subscriber average figure comes from calculating among the public profiles.
Conclusion
We gave you the most accurate and recent OnlyFans users count straight from the CEO of OnlyFans, Tim Stokely.
He claims there are more than 210 million global users on OnlyFans. 
After reading this article, you should also understand how creators make money through monthly subscriptions and by offering one-off tips and hacks.
You should also now understand that the most money is made by the most popular creators on the platform.
The average OnlyFans creator makes an average of only $151 per month. Also, after the hours they put into making that small amount, most creators are losing money.
Does that mean they should give up hope and quit using OnlyFans? Based on how this platform has grown and is still growing, it's just the opposite.
This social media platform appears to have a user base that is passionate, driven, and willing to work to "make it" big.
Sources