Everyone knows that Gmail is one of the most popular email services out there.
Having a Gmail account has a lot of perks, primarily because once you have a Gmail account, you will have an account on all the services on Google's dashboard.
Apart from that, having a Gmail account also allows you to quickly create accounts on other platforms.
But, we also cannot forget the fact that Gmail has a very user-friendly interface along with great security measures, two reasons which make the email service so popular.
That being said, Gmail is also the target of many hackers.
Users store a lot of their private sensitive information in their emails and this makes hackers choose Gmail as their frequent target.
However, you sometimes might need to hack into a Gmail account.
Be it your own or someone else's account, sometimes you probably just want to test the security of a Gmail account.
There are several ways you can hack into a Gmail account, but the easiest way is using a hacker tool.
That is why, in this article, we will list the best Gmail hacker apps.
Before We Get Started
Although we will be listing the best Gmail hacking apps, we do not condone hacking in any way.
Remember that hacking into someone's account, without their permission, is unethical and can even be illegal.
However, there might be scenarios where you might have no other option.
If you are a parent who wishes to just keep their children safe, hacking their Gmail account might help since their email IDs contain a lot of information.
You will also be able to know what your children are doing on other platforms since Gmail receives and stores a lot of emails on the platforms on which the ID has been used.
Apart from that, you might also want to hack a Gmail account to see what your spouse is up to.
Perhaps you are suspicious and want to have peace of mind to ensure that they're not being unfaithful to you.
Whatever the reason, hacking a Gmail account is actually easier than you think. Still, you should never use these tricks to hack into any stranger's account.
Only use such methods to keep an eye on your loved ones. Now, let's take a look at the best apps.
Best Gmail Hacker Apps 2024
There are several apps that can help you in gaining access to someone's Gmail account. We have listed the top ones below.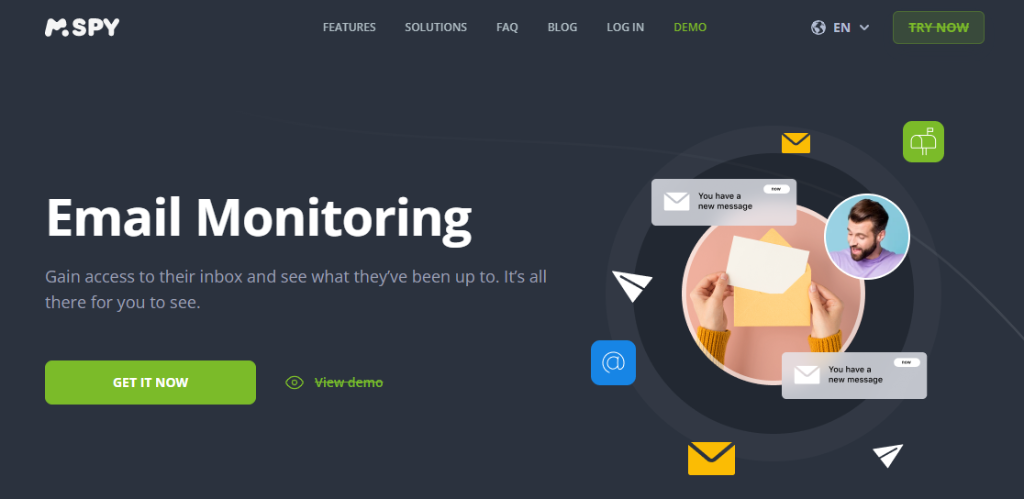 mSpy is an easy-to-use hacking app that allows you to track the Gmail account of your target.
Much like xMobi, mSpy has affordable pricing and an easy interface, allowing all kinds of users to try the app.
mSpy works in invisible mode and the target person won't even understand that their Gmail is being tracked.
For that, you need to first create an account on mSpy and select the kind of device you wish to track.
After that, get hold of the target phone and install the mSpy app. Log in with your credentials and start tracking the phone!
With mSpy, the tracker can see all the emails that are being exchanged, along with the time and date on which they were exchanged.
Apart from that, you can also learn more about the sender of the emails and if needed, you can block them too.
The app comes with an inbuilt keylogging feature as well.
This means that you will be able to track the keyboard inputs of the target person and possibly extract the Gmail password.
mSpy comes with a 14-day money-back guarantee too. But, we hardly think you will need it since the service provided is top-notch.
Last but not least, mSpy is not limited to only email tracking.
With the app, you can do a lot more like track calls, location, messages, and a bunch of social media platforms such as Facebook, Instagram, Twitter, and more.
Standout Features of mSpy:
Easy blocking feature
Budget-friendly pricing
Smooth interface
Wide range of thoughtful features
Stealth mode
Keylogger
Timestamps for emails exchanged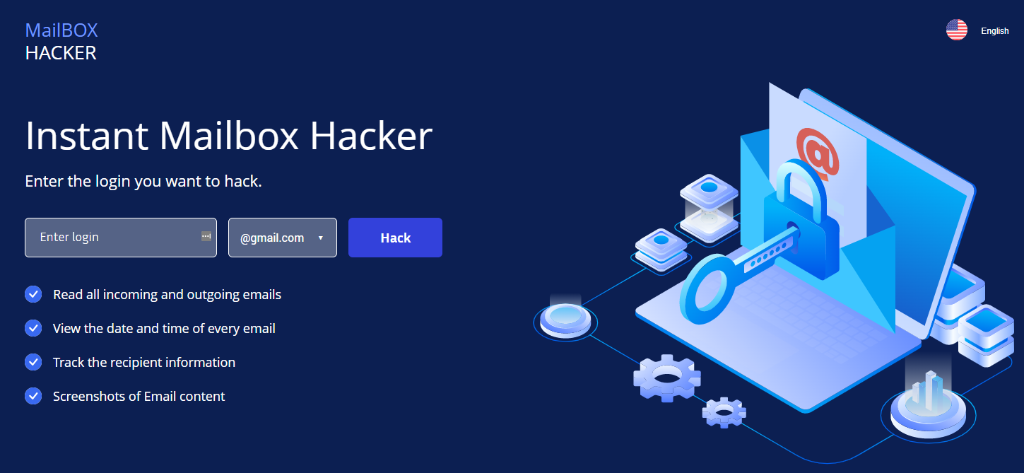 When it comes to Gmail hacking apps, xMobi is a top app in the list.
The app has a 99% success rate, which means that you can easily hack into anyone's Gmail account. 
Setting up the app is extremely easy and the interface is smooth too, making it extra convenient for parents trying to keep an eye on their children.
In order to use xMobi, you need to first create an account and sign in using your credentials.
After that, get hold of the target device and install the app and log in again using your credentials.
That's it, the app will take it from there.
Moreover, you won't have to worry about the target person having any clue since the app works in stealth mode.
You will get real-time updates on the emails that the target device is receiving on Gmail.
Furthermore, the price of the app is extremely reasonable too, which means that you don't have to break the bank to simply look out for your loved ones.
With xMobi, you will be able to track all incoming and outgoing emails, see the timestamp of all emails exchanged, and you will be able to take screenshots of the emails as well.
And, the best part is that xMobi allows you to do more than just email tracking.
You can track calls, messages, chatting apps, and a whole lot more with xMobi.
Standout Features of xMobi:
99% success rate
Good reputation
Easy login process
Industry experience
Great client satisfaction rate
Take screenshots
Inexpensive pricing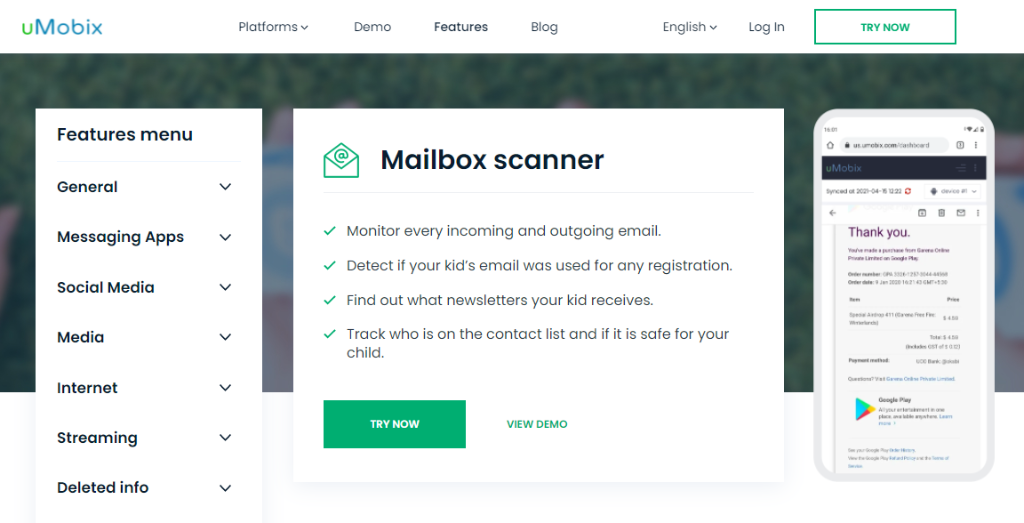 uMobix is a powerful tracking app that can help you gain access easily to the target person's Gmail account.
The app is exceptionally easy to set up and is compatible with both Android and iOS.
Much like the other apps mentioned before, you will need physical access to the target phone in order to install the app and start tracking.
However, if the device you wish to track is iOS, you only need the iCloud credentials.
The great thing about uMobix is that it's an all-rounder app, which means you can do much more than email tracking.
You can track calls and messages, social media platforms, location, and the internet.
Apart from all this, you also have features like keylogging, application blocking, website blocking, photo and video tracker, and so on.
Once you set up uMobix, you have access to pretty much everything on the target phone.
You can also take screenshots of a screen on the target phone, in case you need it for later use.
The service provided by uMobix is excellent in every way: they have 24/7 support, a 14-day money-back guarantee, and a live demo available.
Overall, uMobix is a great app for concerned parents or worried spouses to track emails and more without tipping off the target person.
Standout Features of uMobix:
Can track a myriad of social media platforms
GPS Tracking and Geo-finder
Keylogger
Track deleted messages
Take screenshots
Perfect for parents spying on kids
Track browser bookmarks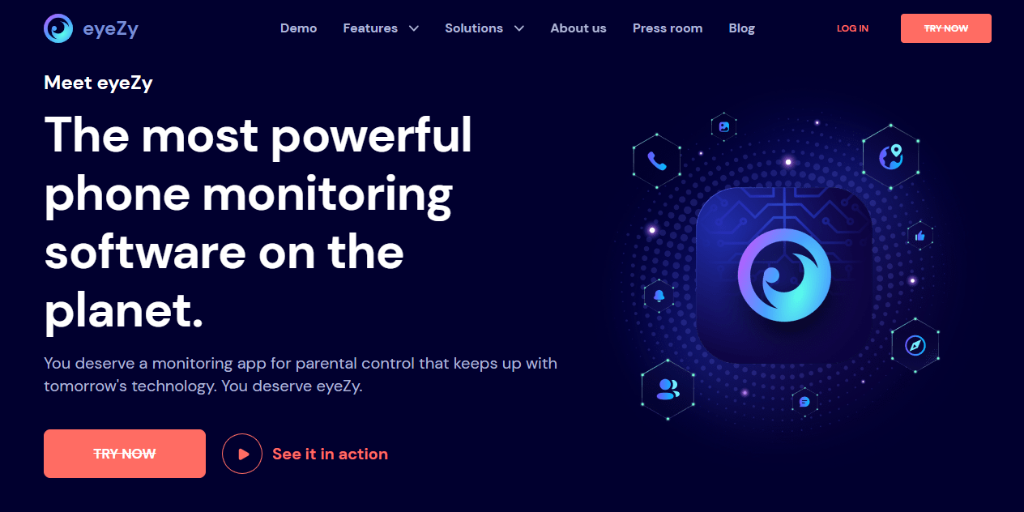 One step into the eyeZy website, and you will be taken aback by the beautiful interface.
If you want an app with all the latest technology that can help you keep track of your children, eyeZy is the app you should be using.
eyeZy is an app that is tailor-made for worried parents because they completely understand what it is like being a parent in today's internet age and as a result, they offer excellent features that address those issues.
With eyeZy, you can track Gmail along with a bunch of other apps like Facebook, Instagram, WhatsApp, Twitter and more.
You can also track the calls and messages on the target phone. But, there's no need to worry since you will be doing all this in stealth mode.
To get started, all you have to do is download the app, create an account, pick a membership, install the app on the target device and log in with your credentials.
Once you set it up, you can start tracking the device remotely without any hassles.
And, in case you run into any kind of trouble, they have 24/7 support available to guide you every step of the way.
You will be alerted in real-time in case your children are doing something they shouldn't be. Plus, you get all these amazing features at a very reasonable price.
Overall, eyeZy is a feature-rich tracking app that keeps up with the times and technologies to make sure that you can keep your family safe. So, try it out!
Standout Features of eyeZy:
Feature-rich software
24/7 support
Advanced features
Real-time updates
Affordable packages
Seamless UI
Compatible with iOS and Android
5. Hoverwatch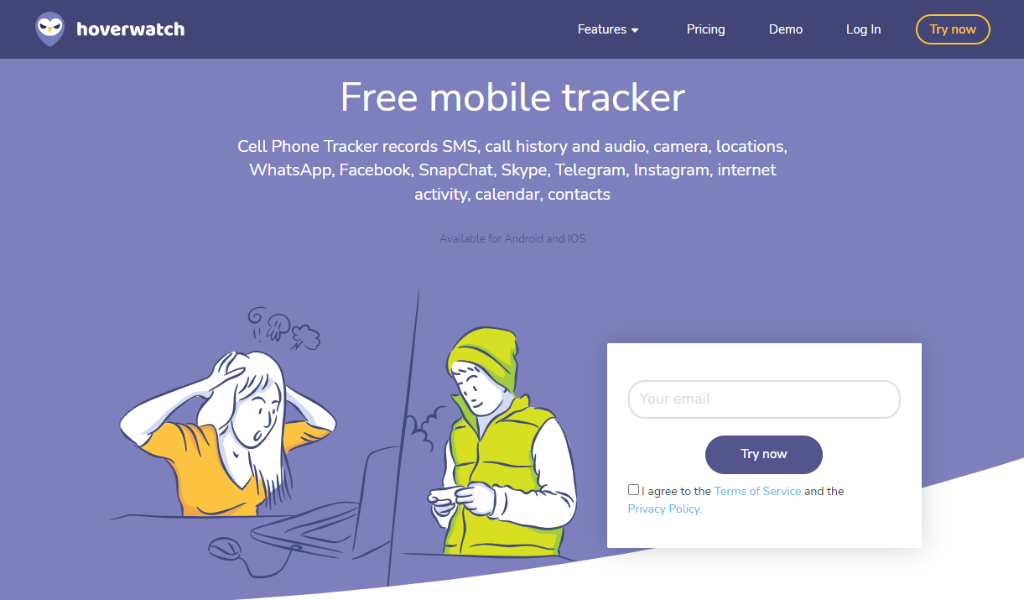 The name of the app pretty much gives it away. Hoverwatch is a robust and reliable app with which you can track the Gmail accounts of your children or other family members.
It is compatible with Windows, Mac, Android, and iOS and the pricing is affordable too.
Plus, there's a 3-day trial available for free, just in case you want to try out the app and check out the features before you commit to anything.
But, we can tell you that you won't be disappointed with Hoverwatch's services.
Other than Gmail tracking, you can do a whole lot more, such as track calls and messages, contact information, platforms like Facebook, WhatsApp, Snapchat, Instagram, Viber, location, and so on.
Other than all this, you can also track things like plans, appointments, as well as reminders on the calendar app.
This way, you will be able to learn all about the schedule of the target person.
You can also track browser history and keep track of all the websites being visited. And, you can take screenshots for your own use.
Much like the other apps on this list, Hoverwatch also works in stealth mode, without alarming the person who owns the device.
If you are wondering how to use Hoverwatch, the process is extremely easy.
All you have to do is sign up with your email address and password, download the app on the target phone and log in on that device using your account credentials.
Hoverwatch will take it from there.
Just sit back and relax and stay one step ahead of your children to make sure they are not getting into any kind of trouble.
Standout Features of Hoverwatch:
GPS Tracking
3-Days Free Trial
Compatible across iOS, Android, Windows, and Mac
Easy interface
Quick setup
Stealth mode
Inexpensive pricing
How To Hack Gmail Accounts
When it comes to hacking Gmail accounts, using professional tracking apps is the best way to go.
That is because Gmail has strict security measures in place and without the help of expertise, doing it on your own seldom leads to anything.
However, desperate times call for desperate measures.
If you don't feel like using tracking apps to keep an eye on the target device, there are a few other things you can do.
We will discuss such methods briefly in this section.
Reset The Password
Google is very strict about its security and has many layers of protection in place to shield user accounts from any kind of harm.
That is why it is difficult to hack somebody's account completely from scratch.
First, go to Gmail and enter the email ID of the target person.
Next, instead of putting the password (you can try guessing it, but it almost never works), tap on Forgot Password.
Keep on following the on-screen instructions.
Usually, for resetting the password, Google sends a verification code to the phone number registered with the account.
If you have access to that number, it's easier to get the code.
Once you enter the code, reset the password and login into the account using the new password.
Delete the verification code from the target phone afterward.
Use Browser Password Manager
Before you get started, remember that you need to have physical access to the target device for a couple of minutes for this method to work.
Usually, Google Chrome saves the passwords that you enter, if you allow them to.
This helps you with reentering the sites since you won't have to input the password every time you visit that website.
However, that is your key to getting access to someone else's account.
First, go to Google Chrome on their device (it can be their phone or desktop).
Next, tap on the three dots on top and go to Settings.
On the desktop, you need to go to Auto-fill and then tap on Passwords.
However, on the mobile version, "passwords" is on the front menu.
Under the list of passwords, tap on the one associated with the Gmail account and choose to see it. That's it!
You can now log in to the Gmail account using this password.
These were, by far, the easiest ways to gain access to anyone's Gmail account.
There are methods you can use like phishing, but those usually require a bit of technical knowledge, which a lot of parents might not have.
How To Protect My Gmail Account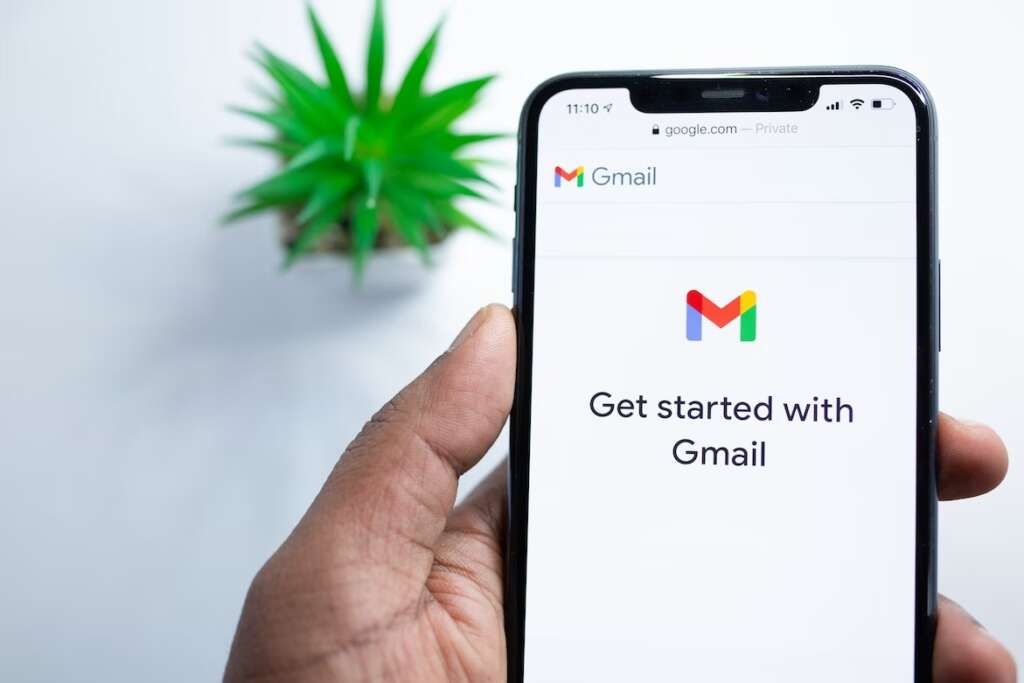 As you can see, hacking into someone's Gmail account with Gmail hack tools isn't exactly rocket science.
Follow certain specific steps and you can get access to anyone's account easily.
That being said, you might also be curious to know how to protect your own Gmail account better.
In this day and age of the digital revolution, internet safety is becoming a major concern.
Here are a few things you can do to safeguard your account better:
Avoid using public computers. Even if you do use them, make sure not to save your credentials and clear your browsing history afterward, or to be safer, use incognito mode.
Do not click on links sent by unknown people. They can be phishing links asking you to enter your credentials from which they can extract your information.
Avoid installing untrusted apps. There are certain third-party apps that are there to steal information from the users and hence, to be safer, only install apps that have a reputation.
Enable 2FA on your Gmail ID. This way, if someone is trying to gain access to your Gmail account, you will be notified of it immediately.
Before entering your personal information anywhere, make sure that the app or site is certified. Only use the official website or app of something without using third-party applications.
Do not share your passwords with anyone, especially on chat apps. You never know who can have access to your device and see your passwords, which is why it is safer to not share it with anyone over any kind of messaging app.
Final Thoughts
Gmail is the best email service out there, used by billions of people.
However, there are times when you might need to get access to someone's Gmail account just to make sure that they are being safe.
For that, you need the best Gmail hacking apps. We listed the top ones in this article, along with a few other tips.
Remember to not do anything unethical and conduct your track wisely.