FollowLiker is one of those diverse social media marketing tools that can help you across all different channels. This is great if your brand is spread out.
What we're going to focus on today, though, is Instagram. We all know how vital Instagram engagement is these days to stand out, and we all know how important it is to find the right Instagram growth service to keep you afloat.
While Followliker is a good option, there are some excellent alternatives out there that we recommend keeping up your sleeve.
It's an unstable industry at the moment, and you never know when you'll need to look elsewhere for help with your engagement. Let's review some legitimate Followliker alternatives for your Instagram engagement.
If you use a bot or service with 2 or more Instagram accounts then you will want to use an Instagram proxy because there is always a risk of being banned otherwise.
What is Followliker?
These guys are a company that claims that they can help you do it all for your Instagram profile.
They say that they can help you not just with your regular engagement features, but they can also help you with other things as well, because they say that they have super flexible software that is fit for being used for multiple purposes, and they also say that they are reliable and powerful.
One thing to note with these guys is that they can help you with so much more than just Instagram, they can help you with Twitter, Pinterest and Tumblr as well.
What are Followliker's Features?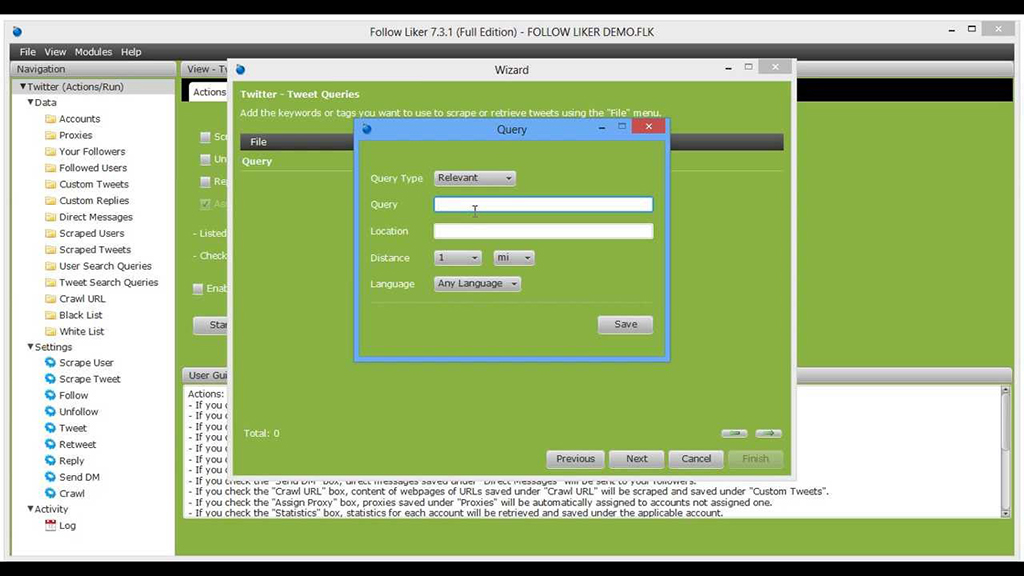 Followliker have a long list of features on their website, which they haven't exactly put into sepccific categories based on social network, which we aren't too sure about.
This means tha tyou'll have to go through them to find the right ones for your Instagram growth, but we are pleased to see that they have a lot of features for you to choose from.
One of the first features that they offer is their feature that can help you follow users, and then they offer the option to unfollow users as well. They can help you send direct messages to the people that matter, and like other people's content so that you can encourage them to come and check out your content as a result.
They can even help you comment on other people's photos too, which is nice. They seem to have a lot of features for Twitter, so we suggest that you use them in cojunction with Instagram and Twitter if you want to make the most of them.
What is Followliker's Pricing?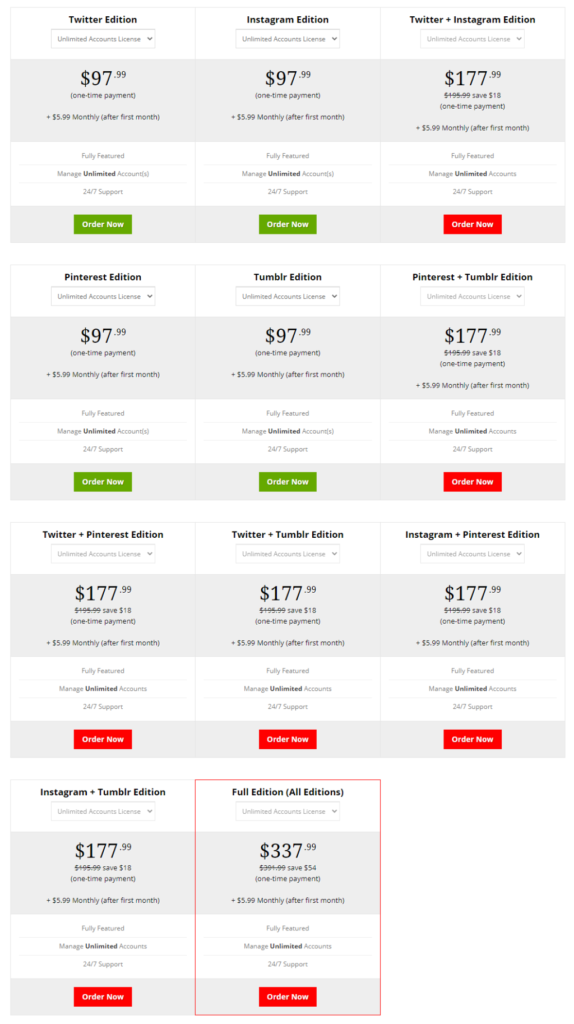 Followliker have put their price points into different categories based on what network you are going to be growing, so for the sake of this review we are going to be looking at their Instagram price point.
They say that their Instagram edition is going to set you back $97.99, and what's a bit confusing about this is that once you've paid this, you can expect to pay $5.99 a month after this, so we guess the initial fee is good for one month and then you can expect to pay a low rate after that one month is up.
They also have a category where they can help you combine Twitter and Instagram as we mentioned above, so you probably should capitalise on this if you plan on growing your brand across the board, and don't want to leave any network behind for any reason.
How Did Followliker Do in Tests?
We put Followliker to the test, because we think that it's really important that you are able to read reviews like this where we have actually tried out their features and can give you a well-informed review.
We decided to sign up for their Instagram edition package, which as you know we had to pay a lump sum for in the beginning, and then were charged $5.99 for each month beyond that.
We are pleased to say that they seem to have a good connection with their clients and offered us help from the very beginning, and kept in touch with us throughout that first week so that we could feel sure that their engagement was working.
We also believe that they have a good retention rate, which means that none of their features really fell off again after a few days.
What About Their Team?
Being able to verify a company based on how much information is on their website is more important than you might think.
Yes, it's important to be able to get to know a company through their features and through how much security they have on their site, but it's also helpful to get to know the staff behind the features, because they are the ones making the decisions.
We think that Followliker has a good amount of info on their site, enough for you to get to know them so that you can verify that they are worth your time. We don't recommend that you go for a company that can't offer this.
Final Thoughts Followliker, as we have mentioned already up there, is the kind of company that can really help you with your Instagram growth, and your Twitter growth.
However, just in case you want another option at any point, make sure to check out the alternatives below.
FollowLiker Alternatives: First Look
1. Best of the Best: Growthoid
"What I like most about Growthoid is that they're honest. A lot of companies out there have a knack of just trying to sell you their service without my consequence. Growthoid says from the beginning that they want to keep your account and its engagement real. That's enough for me."
"With my brand the size that it is, I need a company I can trust to help me with all kinds of different aspects, not just my Instagram engagement. Stellation Media is that company – in fact, I challenge you to find another company out there that has the same caliber of features for these prices."
"It's difficult to trust someone that's new to the scene, but as soon as I handed over the controls to Trusy Social, I knew that I had done something good. Trusy Social has wasted very little time building up a brand that is both reputable and reliable. I know that they have my best interests at heart."
"While older companies usually have the best reputations, it's hard for them to stand the test of time as new ones come out. I have never faltered from my faith in Follow Adder. They have seen my Instagram through all kinds of different situations, so I feel that I can trust them completely."
5. Best for Safety: Jarvee
"When it comes to my brand on Instagram and its reputation, safety is paramount. Instagram has been on the lookout recently, which means I have struggled to find great companies that have reasonable price points. Jarvee ticks all the boxes for me and keeps my account safe at the same time."
Top FollowLiker Alternatives
1. Best of the Best: Growthoid
Our review of Growthoid was an easy one because it's clear to see that their intentions are good. Growthoid is for the people, by the people – they don't want to see anyone go down because of fake engagement.
They want to be at the helm of the real engagement movement and support their customers in getting a genuine community on Instagram. They claim on their website that they haven't had an account gets removed because of their services, and we're inclined to believe them.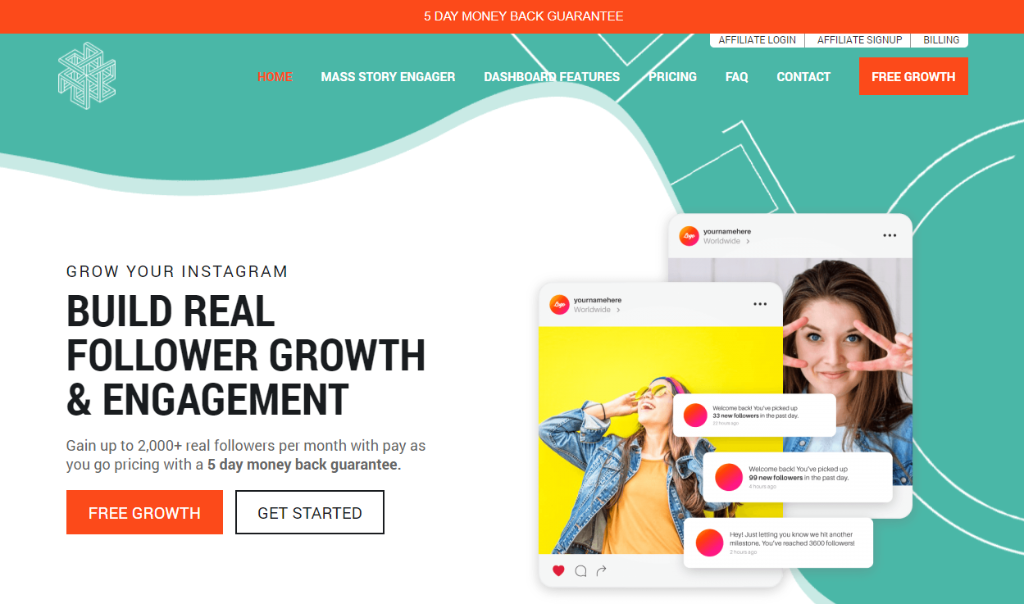 Our review of Stellation Media was overwhelming – in the best way possible. There's just nothing that Stellation Media doesn't offer when it comes to helping with your brand. The more you cover when it comes to your social media marketing, the more successful you will be.
Stellation Media doesn't just want you to have great engagement – they want your brand to become globally renowned. With their amazing list of features that cover everything from your website to your next email marketing campaign, this is something that you can realistically achieve in the near future.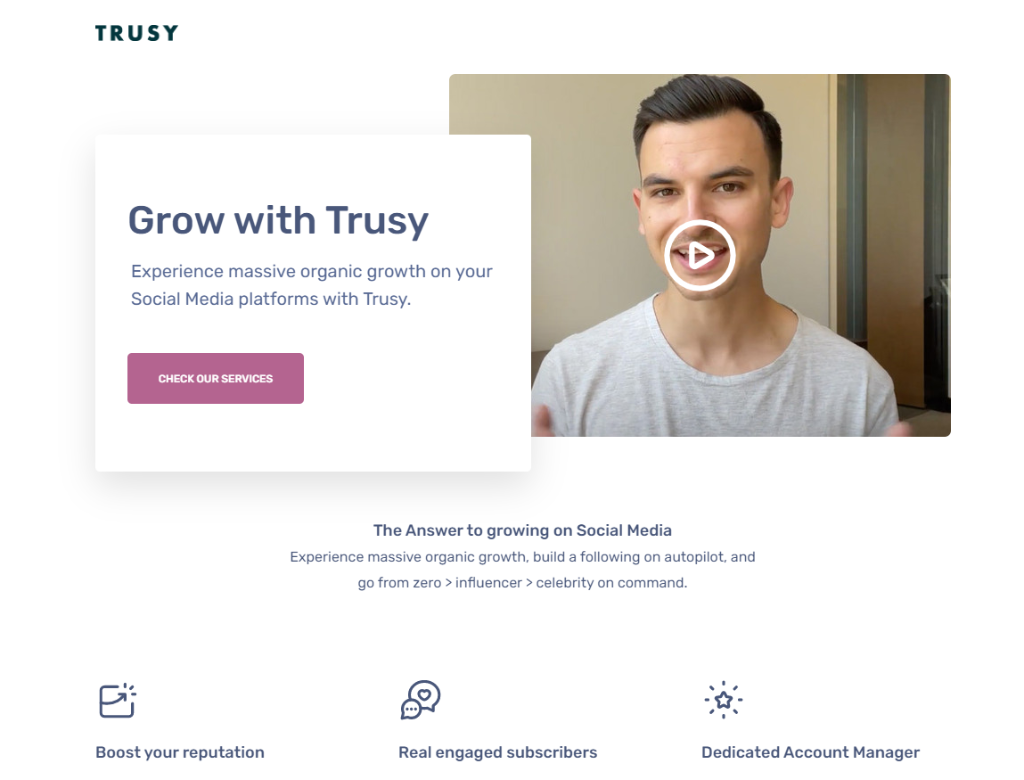 As our reviewer mentioned before, it's difficult to put your trust in newer companies initially. When an older company has worked hard to build a reputation, it's tempting to stick with what you know.
However, sometimes going out on a limb and trying something new can pay off – and with Trusy Social, we think they're worth every penny. They claim to have cracked the Instagram engagement code and judging by their customer reviews, we think that they're seriously onto something.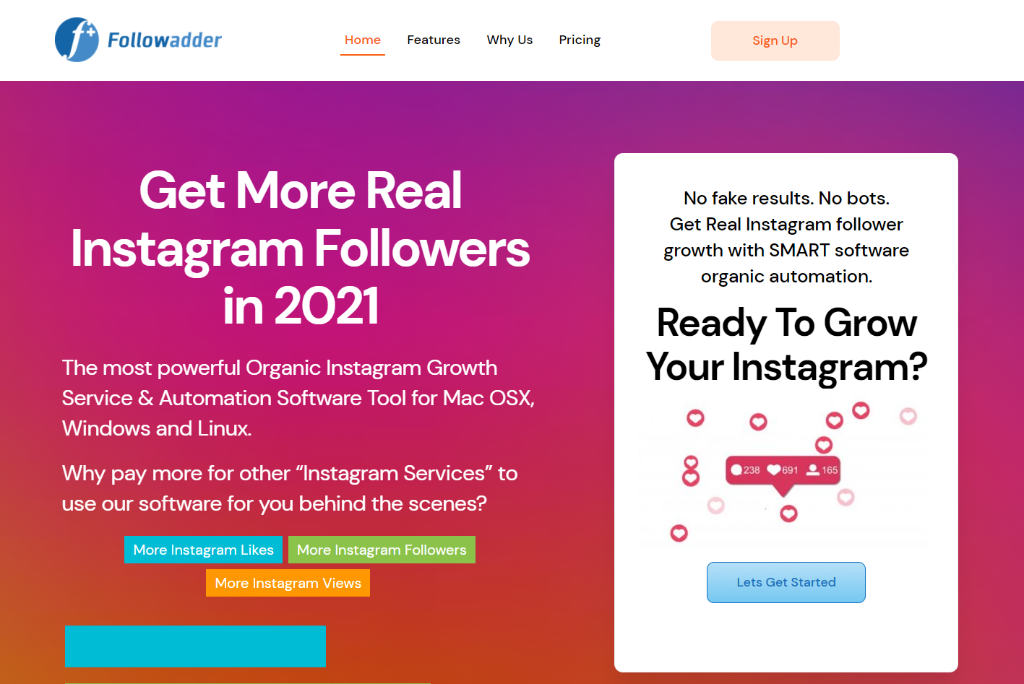 Being old sounds like being past its prime, but Follow Adder is anything but. Yes, Follow Adder is old, but they still know what it takes to create a strong, loyal following on Instagram.
Their tried and true methods have been used by customers for years now, and judging by the satisfaction ratings, they seem to be still working. We love that Follow Adder comes with a dashboard that can be used with Linux, Mac, or Windows. We also love that you can schedule upcoming posts from here, too.
5. Best for Safety: Jarvee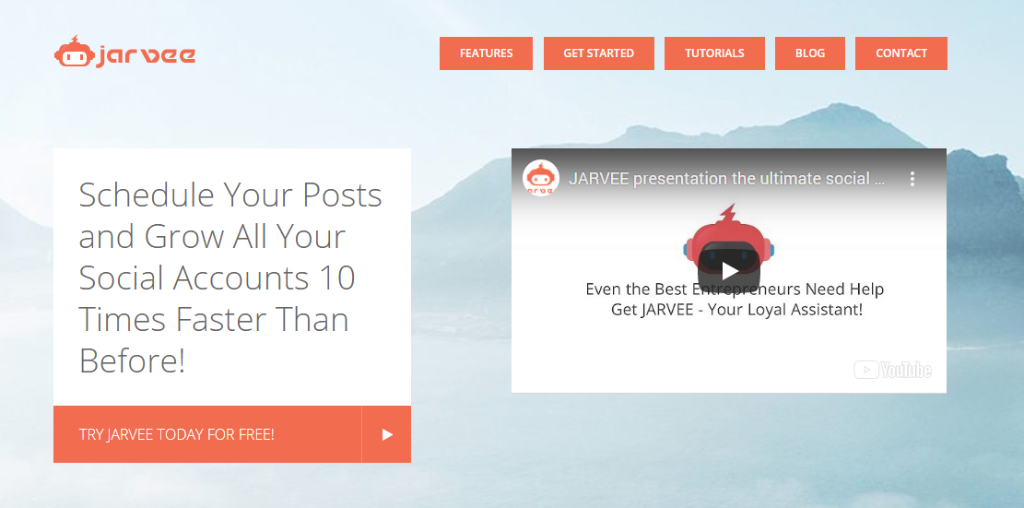 Not only is Jarvee one of the OGs of the Instagram marketing industry, but they also know how important it is to keep your account safe out there, too.
In fact, Instagram is one of the toughest platforms when it comes to their terms and conditions, so recently, it's been an all-out war on any type of third party company.
Jarvee, however, has managed to stay off the radar and keep its clients safe from being suspended or banned.
What's more, it comes with a dashboard just like Follow Adder – but you've got to have Windows to use it. If you need a safe, secure way to implement your engagement, try these guys.
Our Review Process
We take the review side of things very seriously so that when you read this list, you can trust that it's truly the best of the best. We do this by looking at 163 social media tools and reading through more than 2600 positive and negative customer testimonials, just to make sure that we've got it right.
The result? Some amazing Instagram growth tools that you know you can trust, who can help you put your brand on the map and attract more people to your content.